10 Things to Do in Budapest on a Small Budget
Holidays in Budapest Don't Have to Be Expensive
Budapest's skyline brims with elegant architecture and picturesque landmarks that easily make it a romantic (and seemingly luxurious) city to visit. But holidays in Budapest don't have to be expensive, and it's much easier to travel on a small budget than you may think.
With some insider tips, you can save up on things such as sightseeing and getting around. You don't need deep pockets to enjoy the city's most photogenic angles. Even old places like the Jewish Quarter with its famous ruin bars can provide a fun close to an awesome day out in this remarkable city.
1
Book a stay in the outer districts
Each has their own characteristics
Even if you can afford a luxury suite at a 5-star hotel, you can consider booking a cheaper stay, so you can spend more on other pleasures. A variety of value-for-money options are available in the inner districts (Leopold, Theresa, and Elizabeth towns), which put you close to major attractions. The outer areas, however, are good bets for low-cost stays.
Student districts like Józsefváros or Ferencváros, for instance, can be great outer areas to stay away from the inner-city crowds and take in the local vibes. They have a good assortment of 2- to 4-star hotels in the area as well as cheap bars.
2
Get a Budapest Card
Great value for short stays
If you're planning a short visit to Budapest (for up to 3 days), pick up a Budapest Card to enjoy great benefits. Card holders can get free access to major attractions such as Buda Castle, a variety of museums, and be eligible for attractive discounts in over 60 participating shops and restaurants throughout the city.
The Budapest Card also includes unlimited use of public transport within the city run by the Centre for Budapest Transport (BKK). Tourist passes come in 24-, 48- and 72-hour validity options. Prices start from 7,000 Ft for a 24-hour Budapest Card.
3
Explore the city centre by foot
Budapest is compact enough and navigable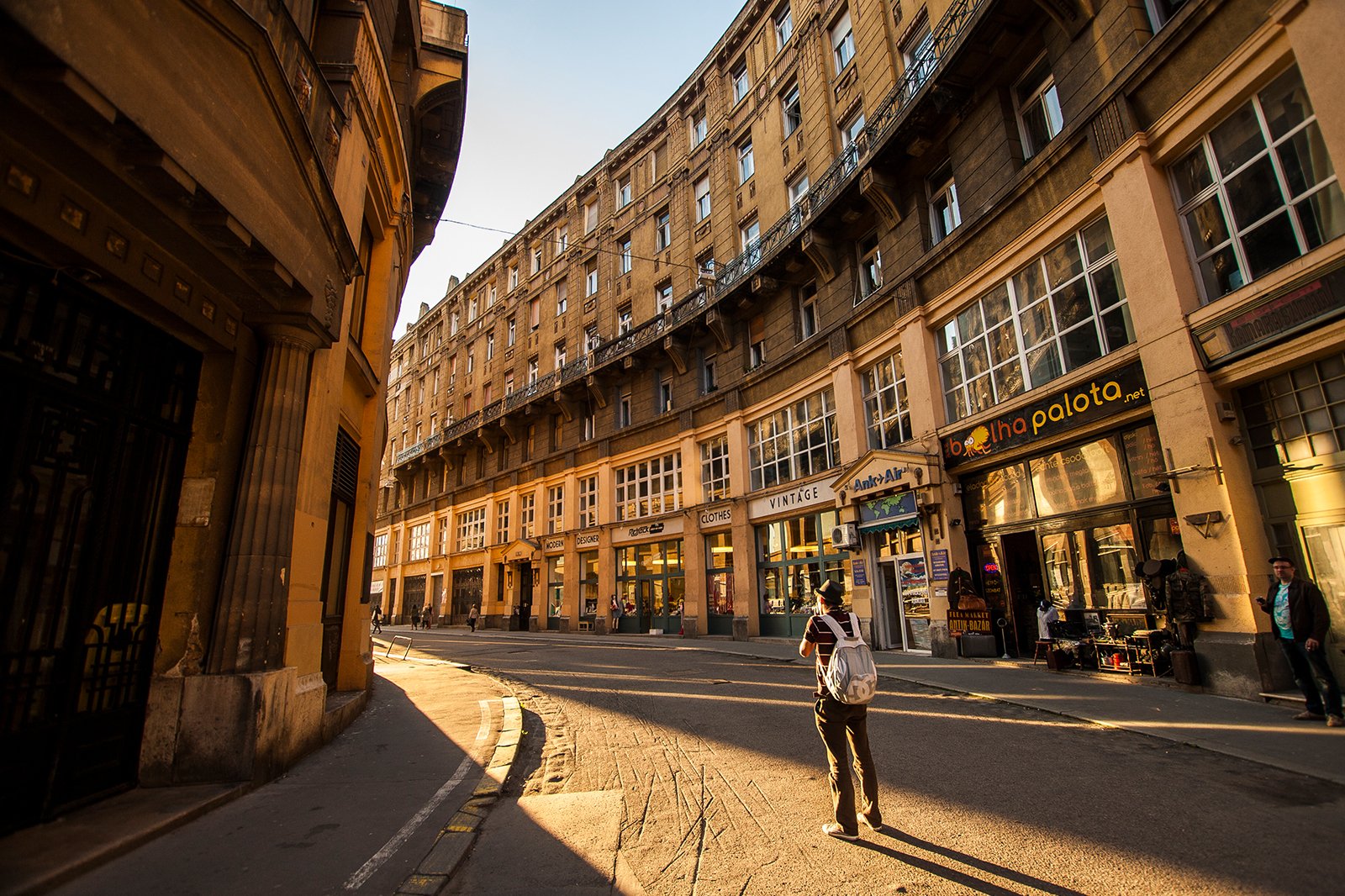 Even though the public transport network in Budapest is efficient (especially with the Budapest Card tourist pass), the city centre covers roughly 5 sq km, so it's compact enough to be explored on foot. Many of the major attractions in the inner district, such as the Hungarian Parliament building and Buda Castle, are within walking distance of each other.
Budapest's city centre also offers a great choice of dining, shopping and nightlife entertainment spots. For longer journeys and to outlying areas, Budapest's network of trams and buses has you covered.
4
Go for a sightseeing ride on Tram #2
A scenic ride by the Danube
Among the tram routes in Budapest, Tram #2 gets most of the praise, with good reason. You can catch the yellow tram from Jászai Mari Square in the northern area of the Pest side of the city. The tram travels along the Danube River, providing you with views of the city's magnificent landmarks and buildings, including the Hungarian Parliament building.
In all, this 25-minute, one-way tram ride is an affordable way to enjoy sightseeing through the city. It's a much more straightforward alternative to taking tour buses through various routes.
Location: Jászai Mari tér 2, Budapest, 1055 Hungary
5
Tour Budapest by hop-on hop-off bus
With several services available
You can enjoy sightseeing in Budapest by hop-on hop-off buses, which are run by different operators in the city. They take you on a ride through Budapest's streets and elegant avenues, with various stops at major landmarks such as Heroes' Square and Margaret Island.
Some hop-on hop-off bus tours such as Big Bus Budapest and Giraffe Hop On Hop Off include audio guides that are available in several languages. They also offer night tours that allow you to see the city's famous landmarks beautifully illuminated.
6
Take in the view from Elizabeth Lookout Tower
For panoramas over Budapest
History
Budget
Photo
Adventure
Budapest offers great hikes, and some lead you to scenic lookout towers around the city from where you can take in wonderful, panoramic cityscapes. They're also fun and won't cost you anything. János-hegy (János Hill) is a great option if you're looking for a trek that's closer to nature.
János Hill is the highest elevation in Budapest, so it's good for the view. Plus, the hilltop is graced by the Romanesque Erzsébet-kilátó (Elizabeth Lookout) tower, which dates back to 1910 but is in well-preserved shape.
Location: Budapest, Erzsébet kilátó út, 1121 Hungary
Open: Daily from 8 am to 8 pm
7
Picnic on Margaret Island
An urban park in the middle of the Danube
Families
Budget
Couples
Adventure
Vast and leafy Margit-sziget (Margaret Island) is like an urban park, but in a river. It's free to visit, and you can easily access it via the Margaret Bridge from the south or Árpád Bridge from the north. Here, you can jog along trails, enjoy lush gardens and playgrounds or rent a paddle boat. Margaret Island's free petting zoo can be a wonderful alternative to the Budapest Zoo (which runs it).
Location: Budapest, 1138 Hungary
8
Discover Budapest by bike
Pedal around Budapest through bike-sharing schemes
Families
Budget
Couples
Adventure
Cycling is a fun and affordable way to enjoy sightseeing in Budapest. The city offers over 200 km of cycling lanes. Moreover, there are 2 great bike sharing services that you can use in the city: Donkey Republic and Mol Bubi.
Both bike sharing schemes have hundreds of docking stations placed in convenient points throughout Budapest. To rent their bikes, you simply need to download their respective smartphone apps and register an account. Bike rentals are available in 24-hour options, with prices from 500 Ft.
9
Sample Hungarian food at Great Market Hall
Browse through the largest indoor market in Budapest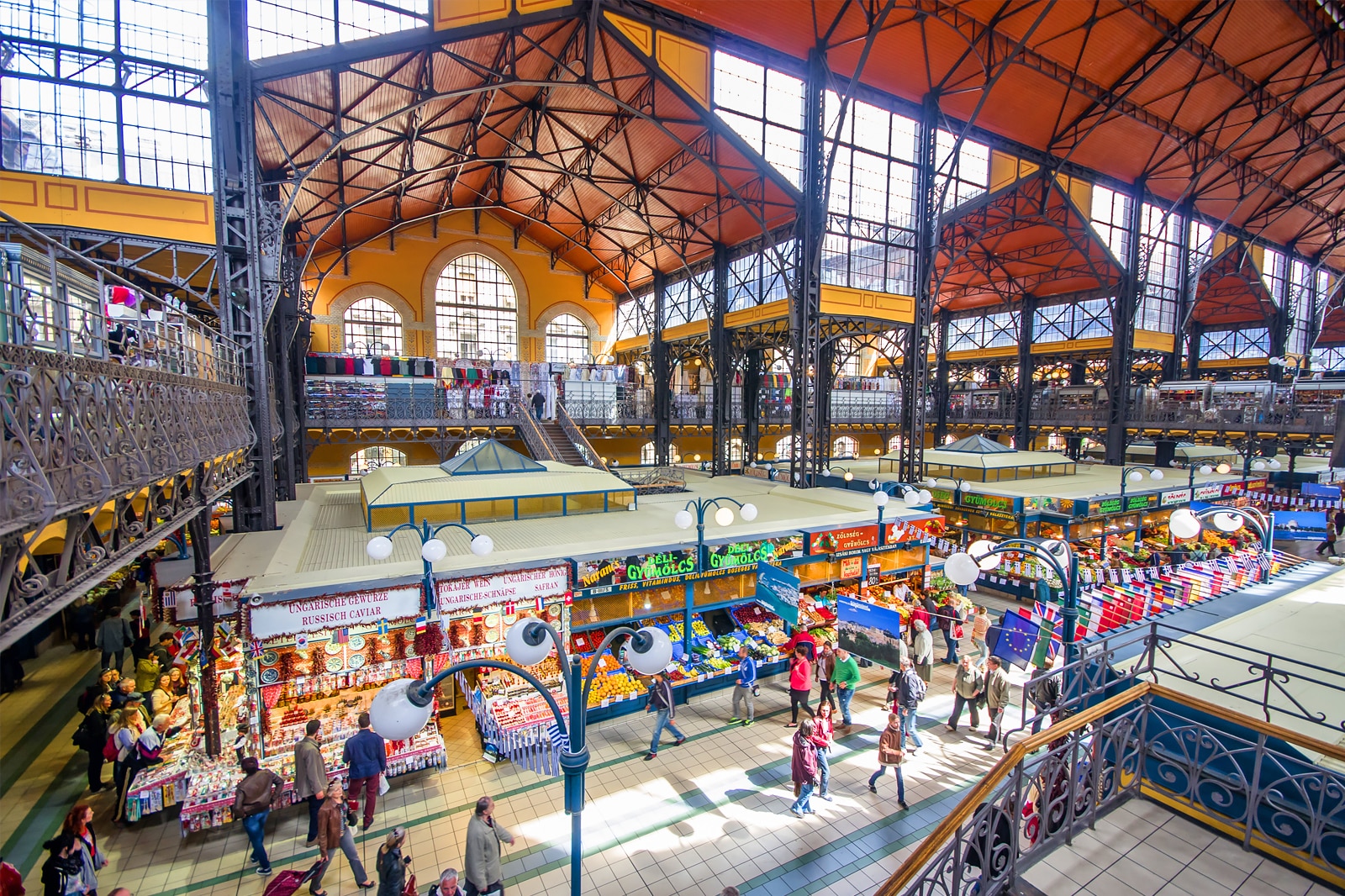 Visiting Budapest's oldest market, the Great Market Hall, promises a sensory overload. It has a huge variety of vendors spread over a couple of floors where you can sample authentic local snacks – think Hungarian scones and strudels as well as fresh farm fruits and gourmet jams.
The Great Market Hall is housed inside a Gothic Revival building in the Pest side of the city. Most of the food stalls are on the upper levels. The lower level has a range of souvenir stalls, where you can hunt for gifts or traditional Hungarian crafts to decorate your living room back home.
Location: Budapest, Vámház krt. 1-3, 1093 Hungary
Open: Mondays from 6 am to 5 pm, Tuesday–Friday from 6 am to 6 pm, Saturdays from 6 am to 3 pm (closed on Sundays)
Phone: +36 (06) 1 366 3300
10
Admire street art throughout the Jewish Quarter
The historical neighbourhood is also one of the quirkiest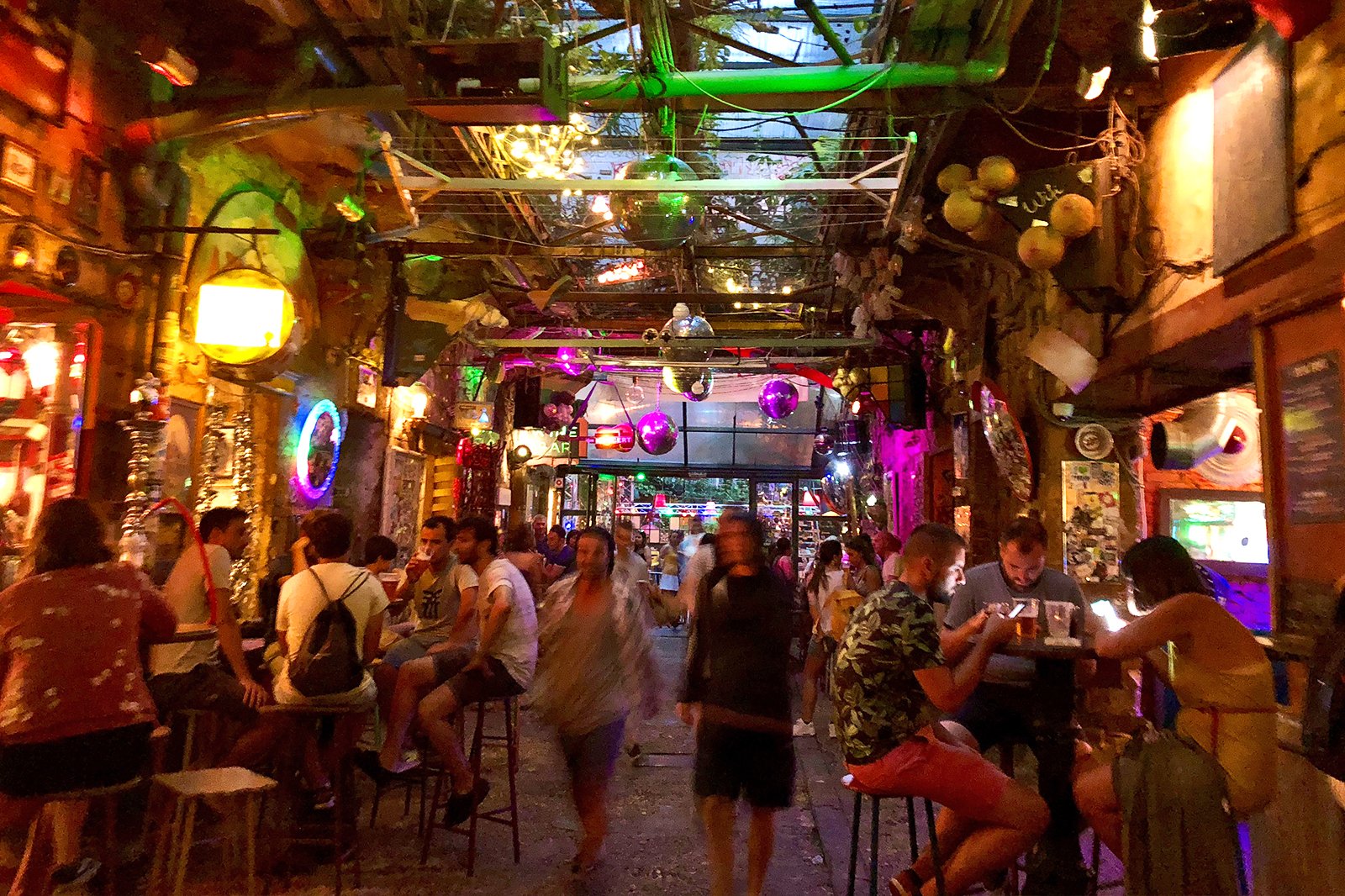 History
Nightlife
Budget
Photo
Budapest's Jewish Quarter is a neighbourhood of stark contrasts. You have synagogues, holocaust memorials, and old ruins that are set against a vibrant collection of restaurants and shops. The street scenes throughout the Jewish Quarter are far from shabby, thanks to splashes of colours from street art and dazzling murals.
Budapest's Jewish Quarter is also home to one of the quirkiest nightlife scenes in the world: ruin bars. They're famous for combining the old and the modern, with quirky decorations and setups in actual ruins.
Location: Budapest, 1075 Hungary
photo by Yann Caradec (CC BY-SA 2.0) modified
Back to top