Athens Travel Essentials
Useful Information to Help You Start Your Trip to Athens
Our Athens Travel Essentials lays out the essential information you need to help planning your trip to the capital city of Greece. No matter how frequently you travel, some questions will always need answers: What's the weather like? How can I get from the airport to my hotel? What currency and type of plug do I need? We have all these answers plus other basic info about the best time to go, getting there, getting around, and a few useful travel tips.
It's all compiled in this Athens Travel Essentials. After reading this short and easy-to-read guide, you will be a little more prepared to start your trip in Athens.
1
When is the best time to travel to Athens?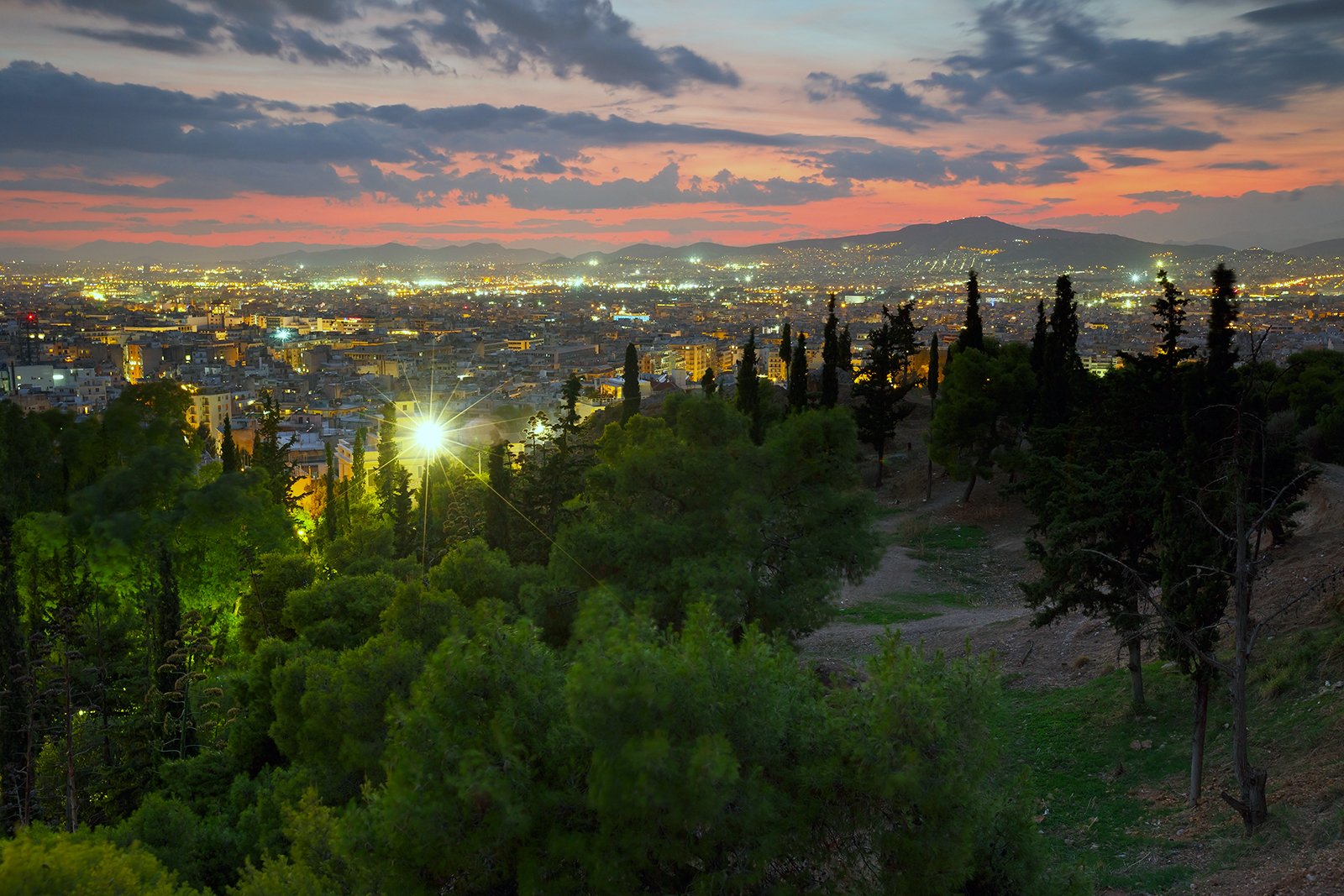 Athens has a hot-summer Mediterranean climate, with average temperatures ranging from 10°C in winter to 29°C in summer.
The rainiest time of the year is between November and March, with an average of 10 rainy days per month.
The warmest time of the year is between June and September. Expect heat peaks over of 40°C in June–August.
June–August is the most popular time to visit Athens, but it's peak season, so hotel and flight prices rise accordingly.
March–May and September–November are great times to visit Athens. The weather and temperatures are fine, you'll avoid the summer crowds, and hotel and flight prices are lower.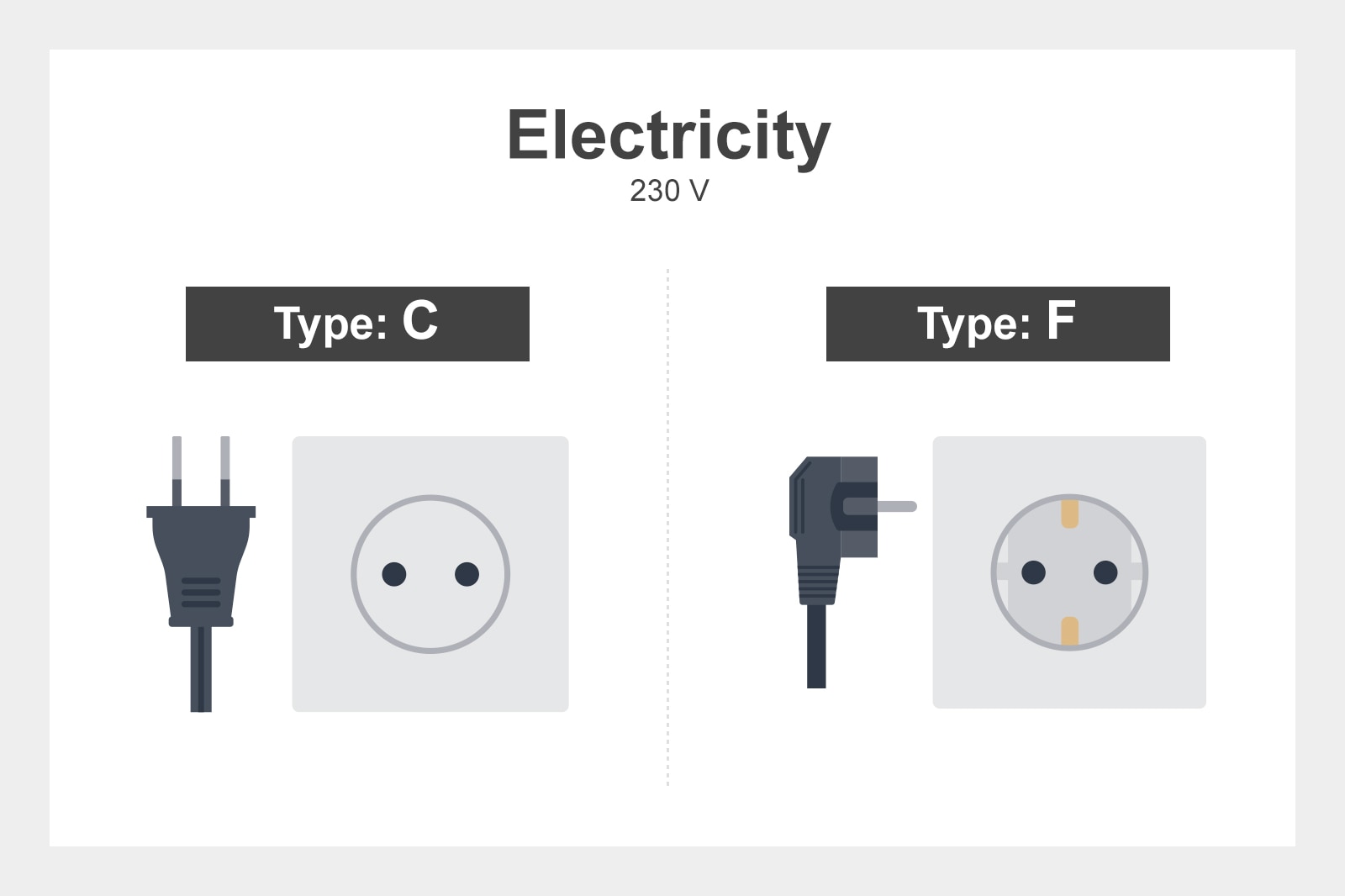 Languages: Primary: Greek; English is also widely spoken in Athens
Plug types: C and F
Electricity: 230 V
Currency: Euro (€)
International dialling codes: +30 21
Emergency telephone number: 112
3
How to get to my hotel in Athens?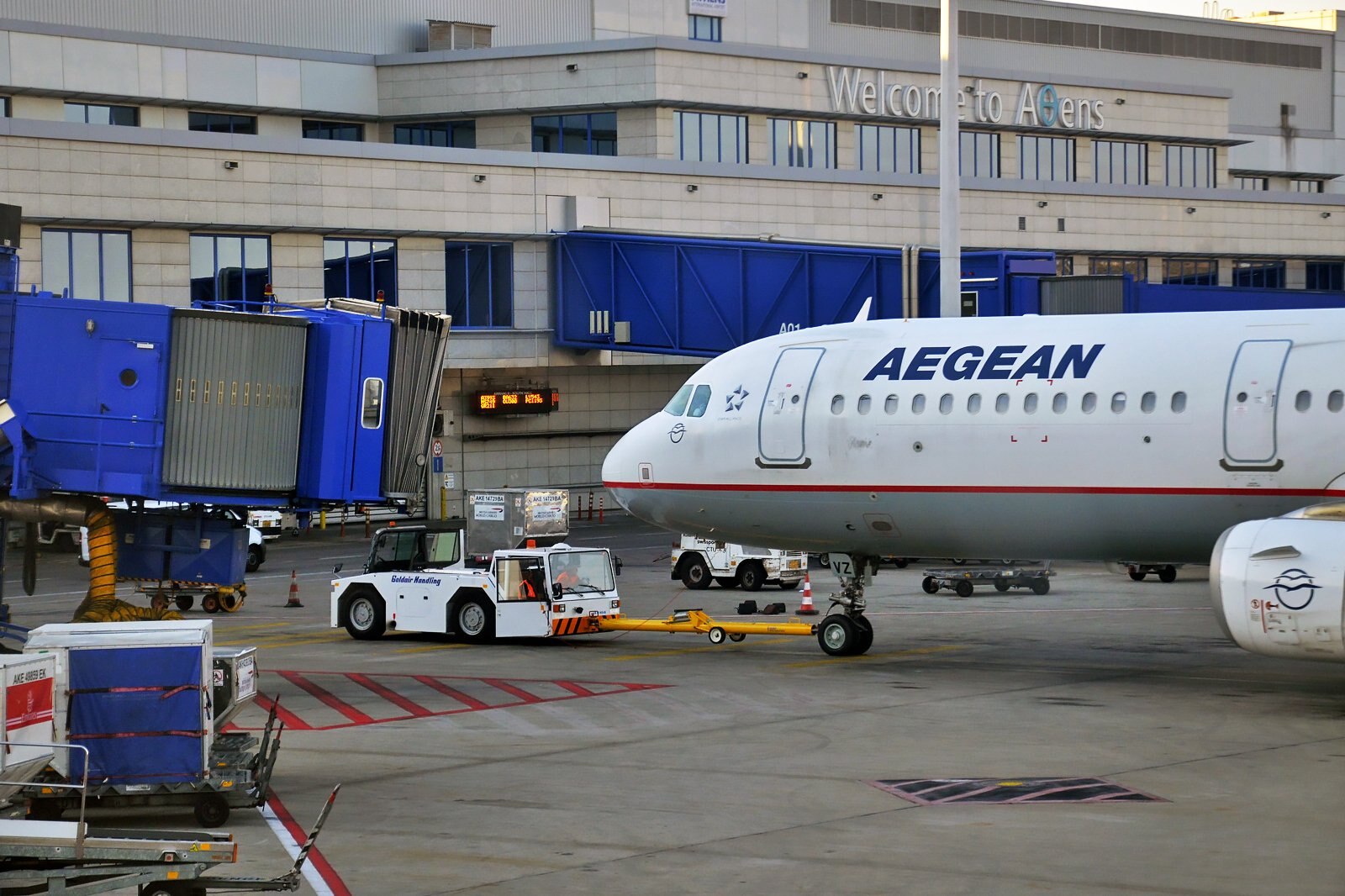 Athens International Airport
Athens International Airport is the primary airport serving the capital city of Greece. One of the busiest airports in the country, it sits 20 km east-southeast of Athens city centre. It has 2 passenger terminals and 2 runways. You'll find a great range of dining and shopping options as well as facilities including free Wi-Fi, banking and currency exchange services. There are several transfer options to take you to Downtown Athens:
A taxicab takes around 35–40 minutes. Taxi ranks can be found on the Arrivals Level at Exit 3.
You can also use Uber at Athens Airport. The app will direct you to the pick-up area when you book.
A public bus – Line x95 – takes around 40–50 minutes. The bus stops can be found outside the Arrivals hall at Exits 4 and 5.
Metro Line 3 takes around 40 minutes. The metro station is adjacent to the main terminal.
The suburban railway service – Proastiakos – takes around 50–60 minutes. The train station is adjacent to the main terminal.
Car rental agencies can be found on the Arrivals Level of the main terminal.
4
How to get around Athens?
Travel tips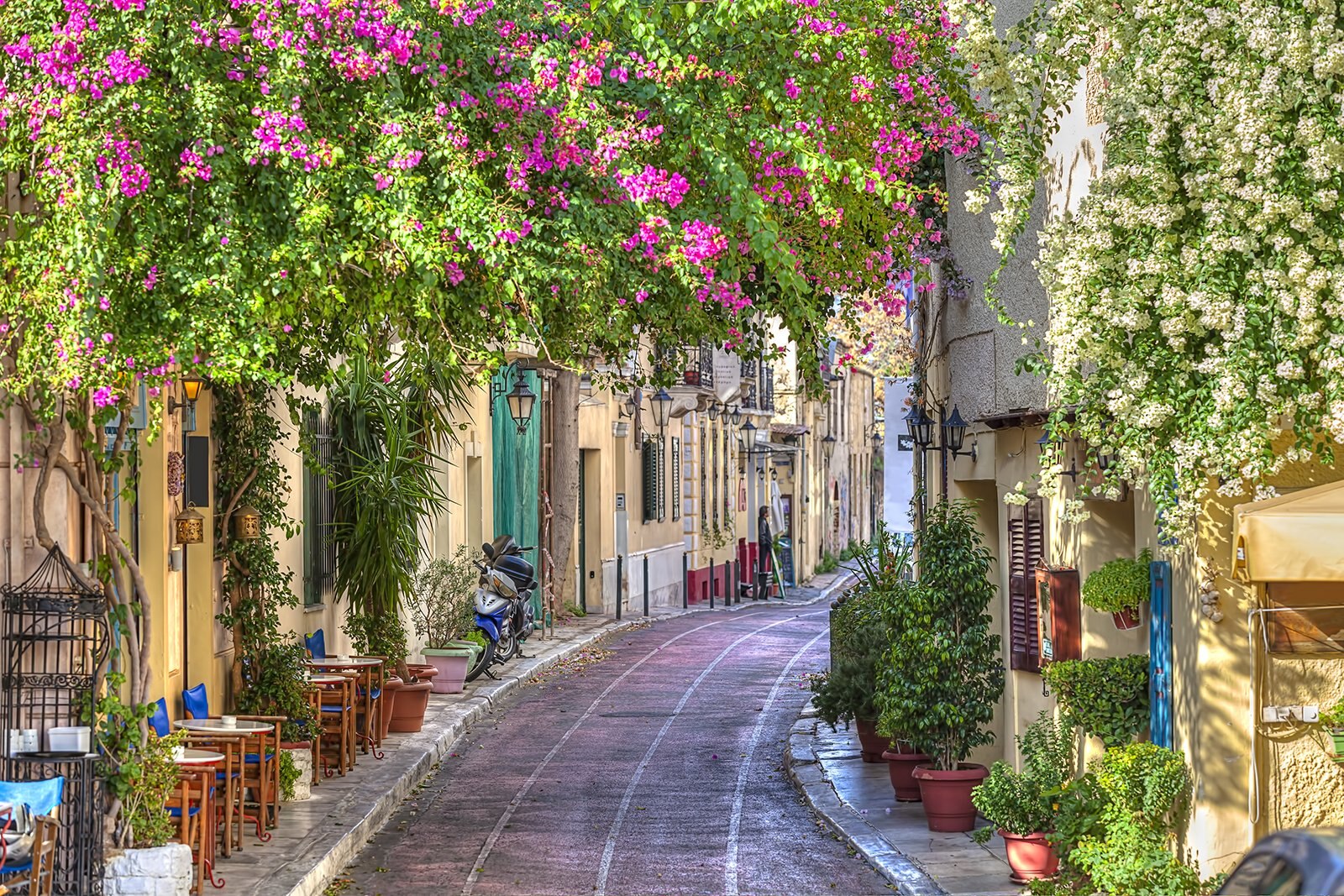 Athens city centre is compact enough to be explored on foot. You'll find many of the top landmarks and attractions within walking distance of each other, such as the Syntagma Square, the Acropolis, and Hadrian's Arch. The city centre also hosts a great choice of dining, shopping and nightlife entertainment options. For longer journeys, there's an excellent choice of public and private transport services available.
5
OASA – Athens public transport networks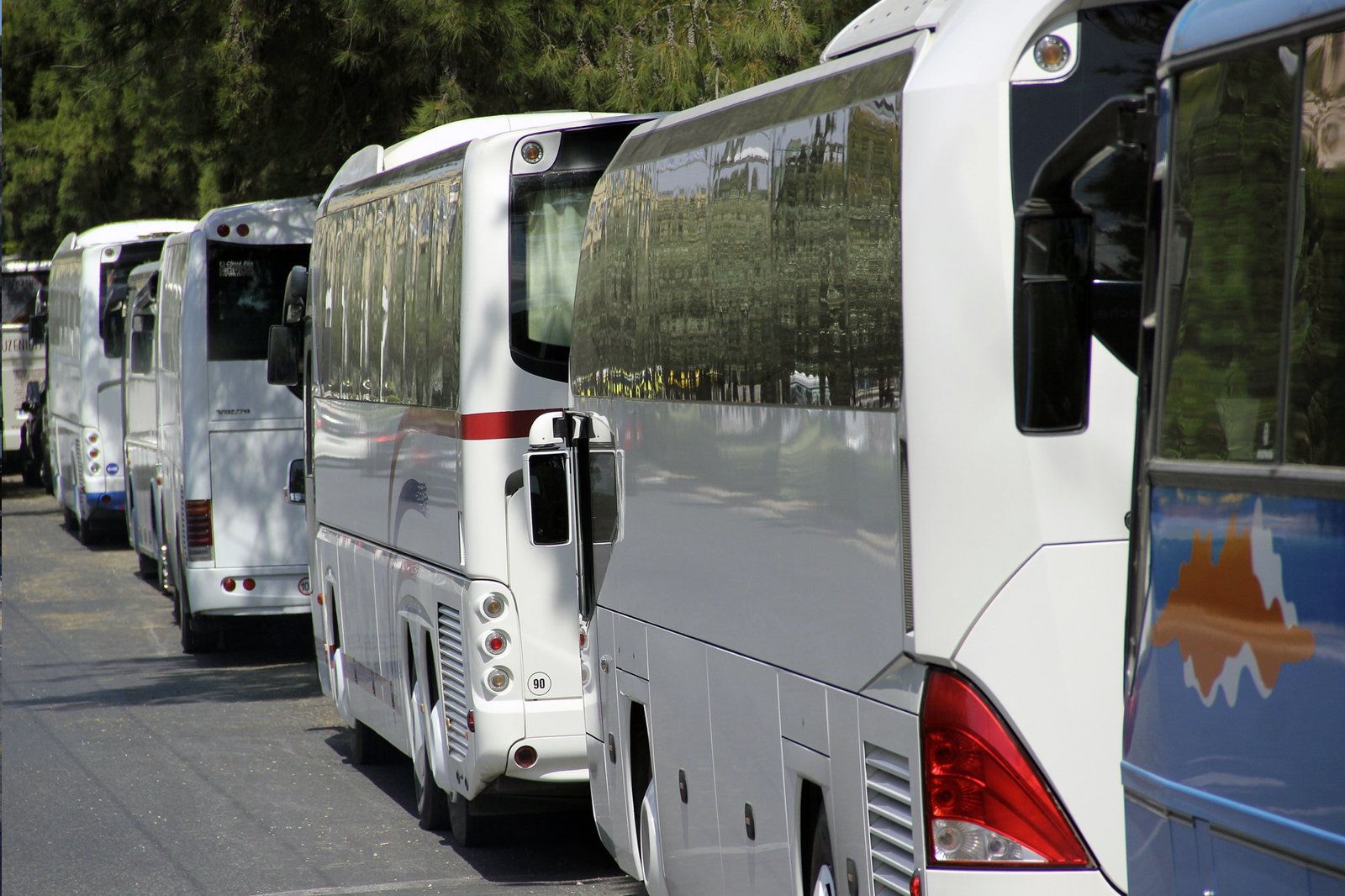 OASA runs the Athens Mass Transit System, which includes metro, tram, suburban rail, ferry and bus networks that cover the entire city. The electronic ticketing system features rechargeable Ath.ena Tickets and Ath.ena Cards – they are functionally the same thing, except the former is printed on paper while the latter is a plastic card.
A single fare is valid for 90 minutes.
1-day and 5-day tickets are available.
You can also purchase a 3-day tourist ticket, which includes airport transfers.
Tickets can be purchased at every Athens transport ticket office and from automatic ticket machines in metro and train stations.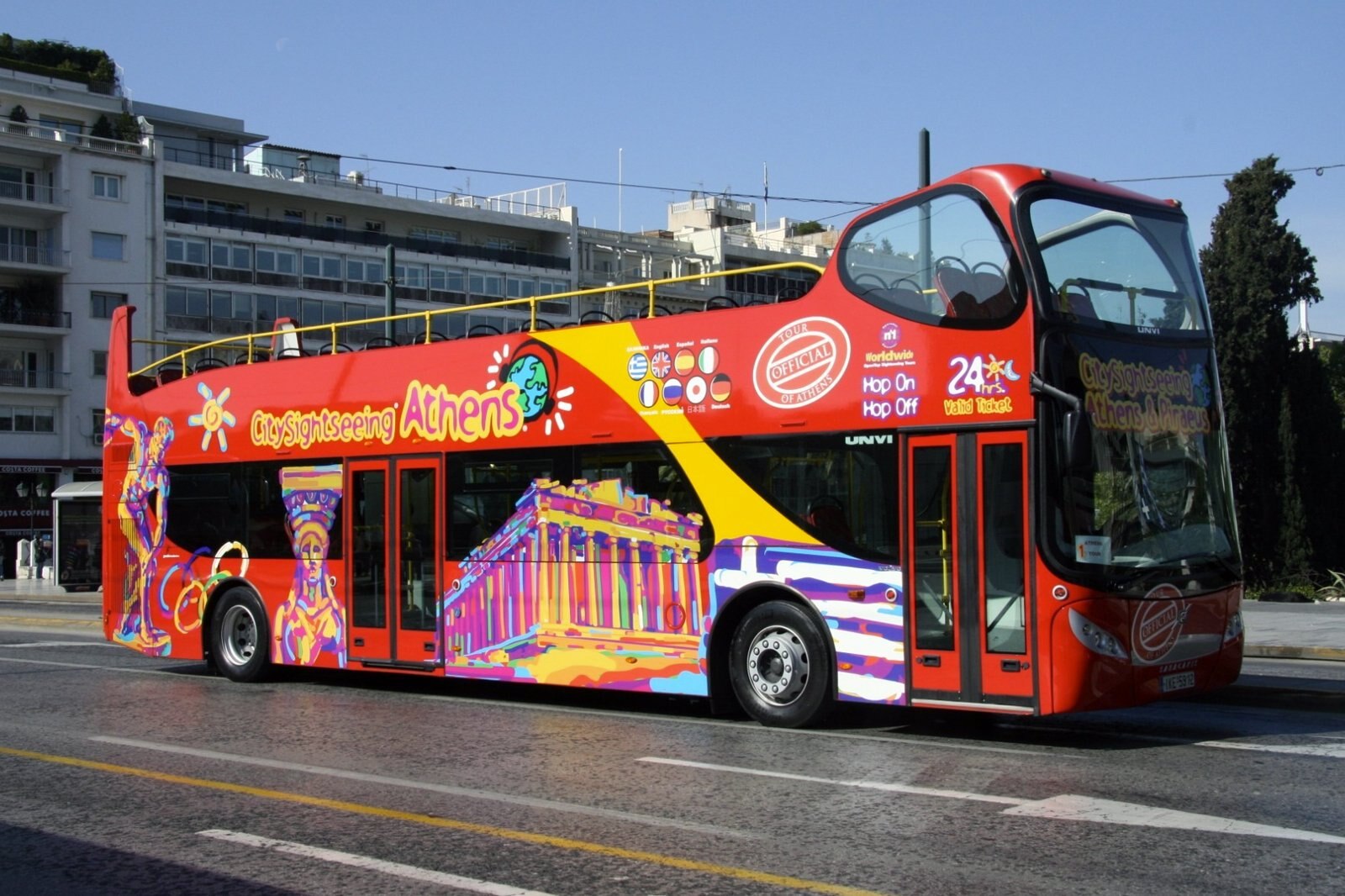 Purchasing an Athens Card is a good move if you plan to visit the city's main places of interest during a short stay in Athens. The Athens Card is available in Bronze, Silver and Gold, each of them with an increasing number of benefits. A Silver Card gives you free entrance into the Acropolis and adjacent museum, 48 hours' use of the hop-on hop-off sightseeing tour, 5 days of unlimited use of public transport, discounts on tours and more.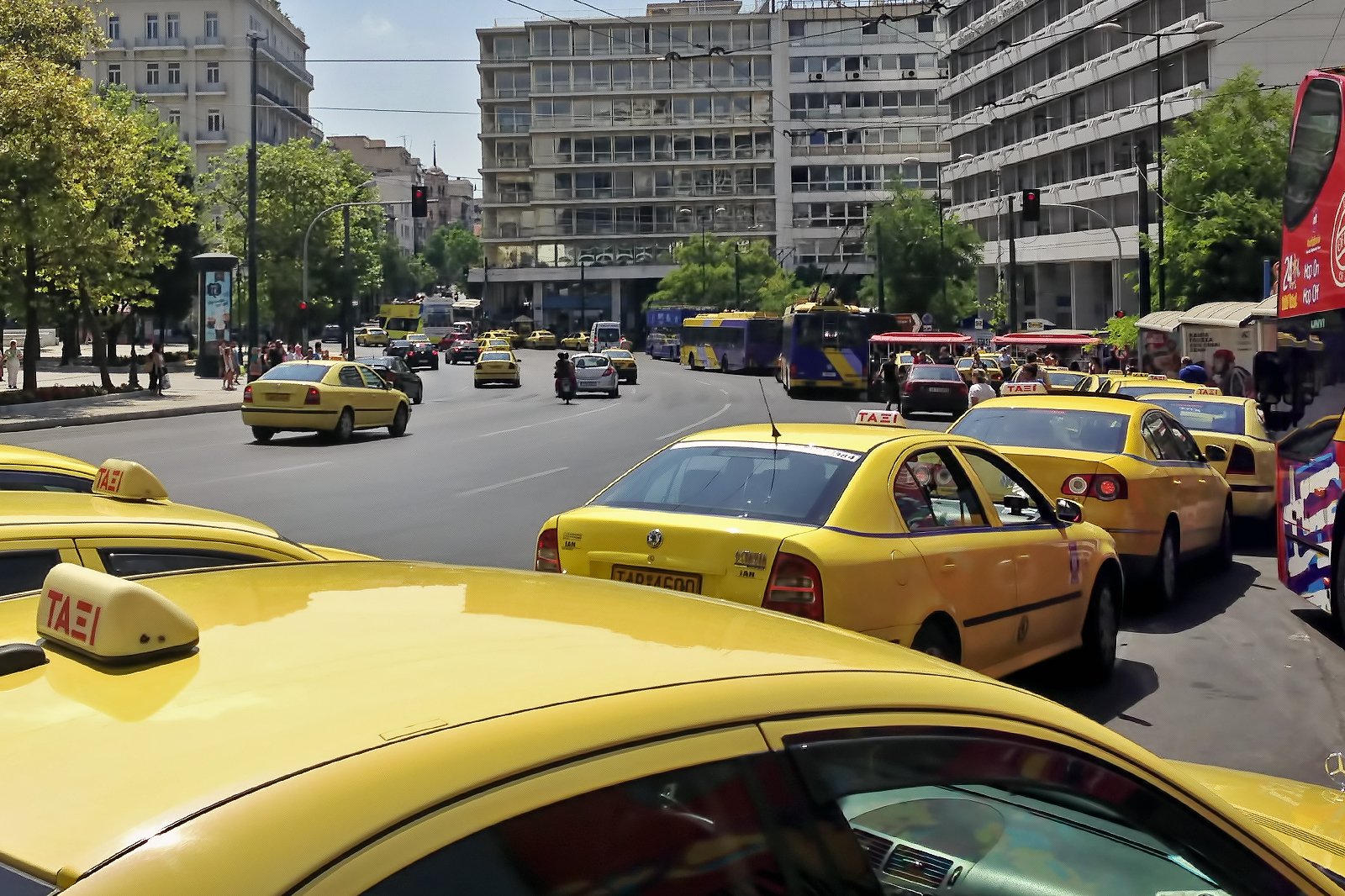 Taxis can be hailed on the street in Athens. You can easily find cab stands outside hotels and near the main attractions.
You can directly call popular companies such as Athens Taxi Wagon Service (694 486 6192), Radiotaxi Kosmos SPE (21 0411 8300) or Athens Airport Taxi (21 0300 0363).
Always double-check that the meter is on.
Only a few taxis accept the payment of the fare by credit card, so it's better to ask the driver before you get in.
It's common to give a 10% tip to the taxi driver, just to round up the bill.
Uber and Beat apps can also be used to hail a taxi in Athens.
photo by athenswalk (CC0 1.0) modified
8
What are the main annual events in Athens?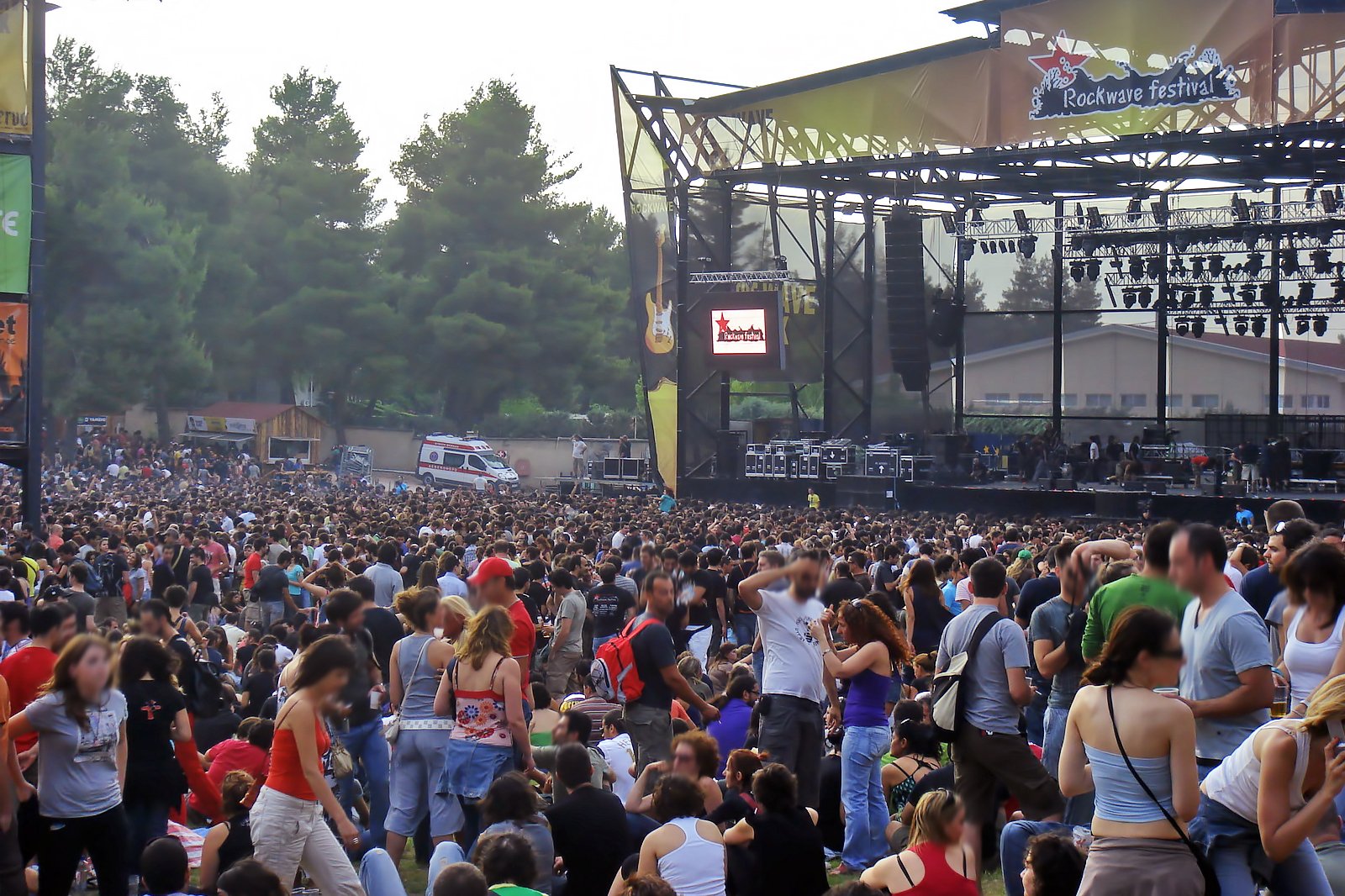 The Greek Festival
What: This multifaceted event showcases theatre, ballet, music, dance and more in various venues throughout Athens.
When: June–August
Where: Herodes Atticus Theatre and other theatres and cultural venues
Rockwave Festival
What: Rockwave is one of the most popular rock festivals in Greece. Expect upcoming and established international bands to energetically rock the casbah.
When: June
Where: Malakasa (40 km north of Athens)
August Full Moon Festival
What: The August Full Moon Festival offers free entry to the Acropolis Museum and other places of interest. Opening hours are extended and music events are held to celebrate the midsummer full moon.
When: On the full moon night in August
Where: Various locations around Athens
photo by Thaliapap (CC BY-SA 3.0) modified
Back to top