6 Things to Do in Berlin in Winter
Winter Breaks in Berlin
Berliners skidding across snowy Potsdamer Platz, carols ringing out from baroque churches and Christmas markets full of twinkling cheer are what winter breaks in Berlin are all about. Book a Berlin hotel and wrap up warm to see the city at its wintry best.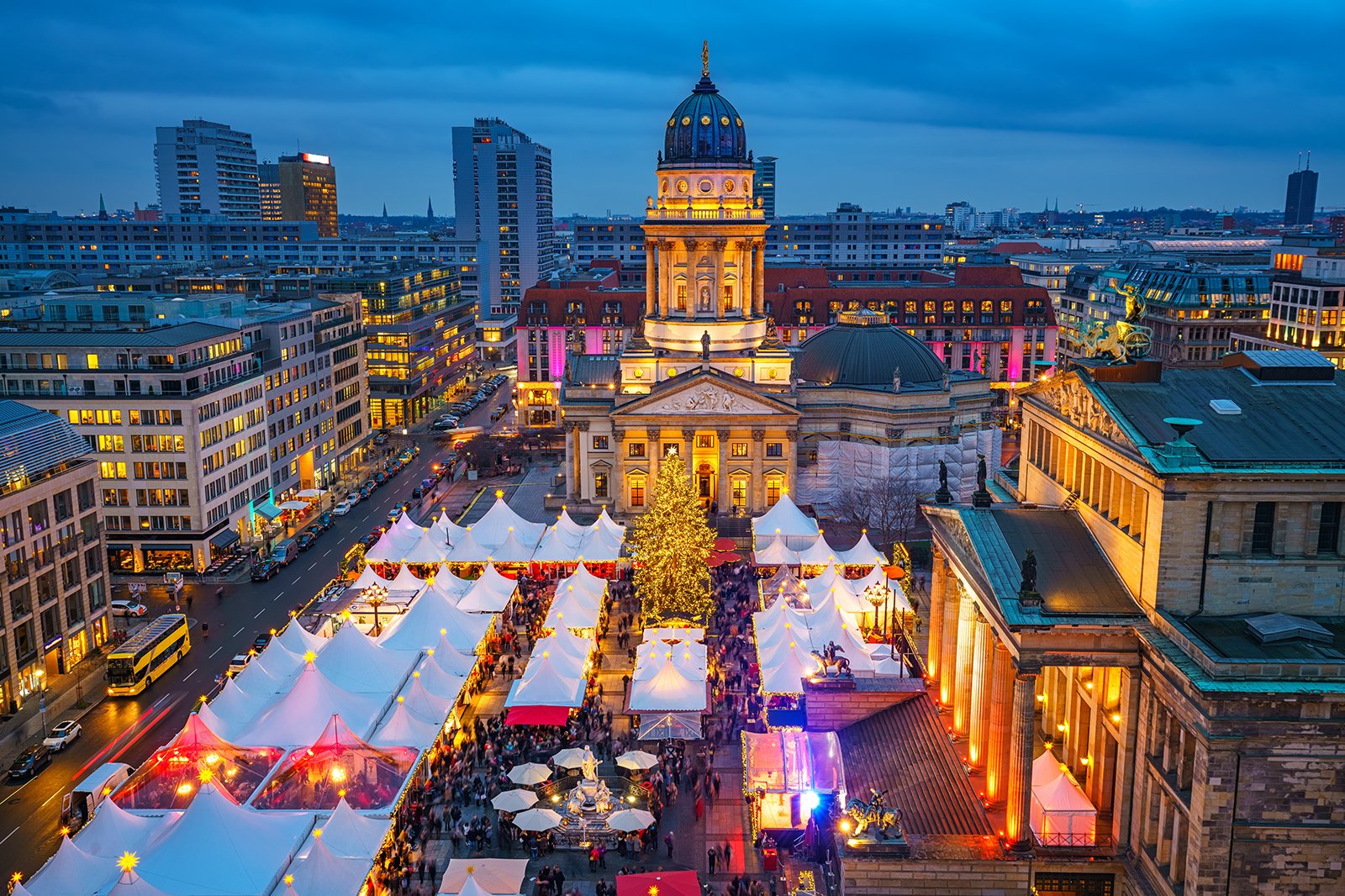 Couples
Families
Shoppers
Photo
Food
Spicy aromas of gingerbread and cinnamon-laced wine hang in the crisp air and merry-go-round music drifts above shimmering trees at Berlin's magical Christmas markets in December. Bundle up for a festive stroll around elegant Gendarmenmarkt, where artisans sell handmade nutcrackers and nativity figurines, and fire-eaters, jugglers and choirs entertain the crowds. For something nostalgic, head to Schloss Charlottenburg for brass bands, accordionists and old-time carousel rides. Spandau's huge market is a sure-fire hit with kids for its nativity scene with real animals.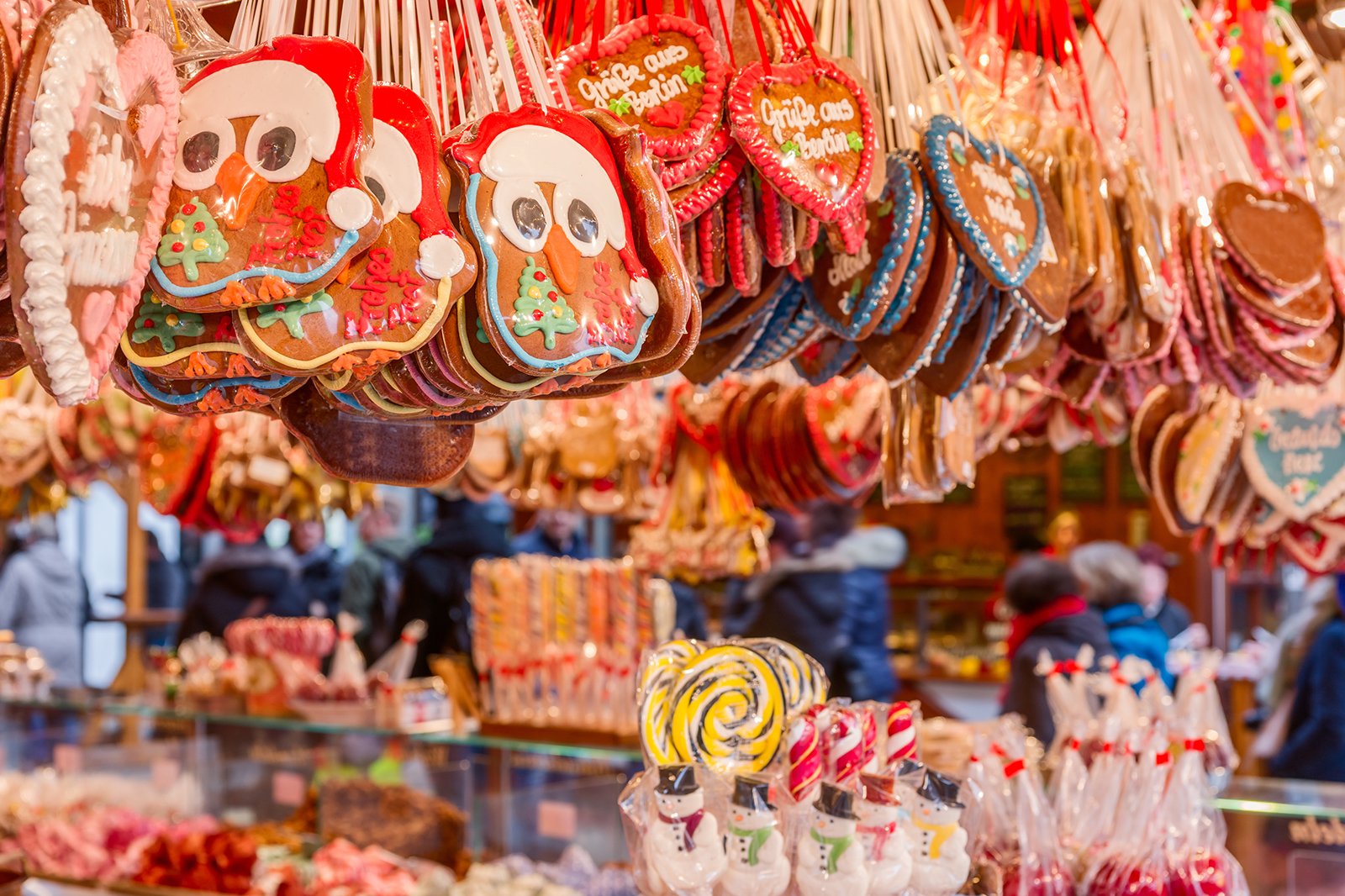 Couples
Families
Shoppers
Food
Skip the high streets in favour of handmade Berlin gifts in the countdown to Christmas. Find goodies like homemade chilli and beer mustard at SenfSalon, humbugs and lime drops by the scoopful in the old-world Bonbonmacherei, and beautifully wrapped bitter almond marzipan at Königsberger Marzipan. Nostalgic fragrances of lavender, poppy and eau de cologne fill 1920s perfumery Parfum nach Gewicht, where Harry Lehmann still weighs scents by the gram on brass scales. Kids love the touchy-feely animals and rainbow-bright fair-trade toys from Barefoot.
3
Beating the winter blues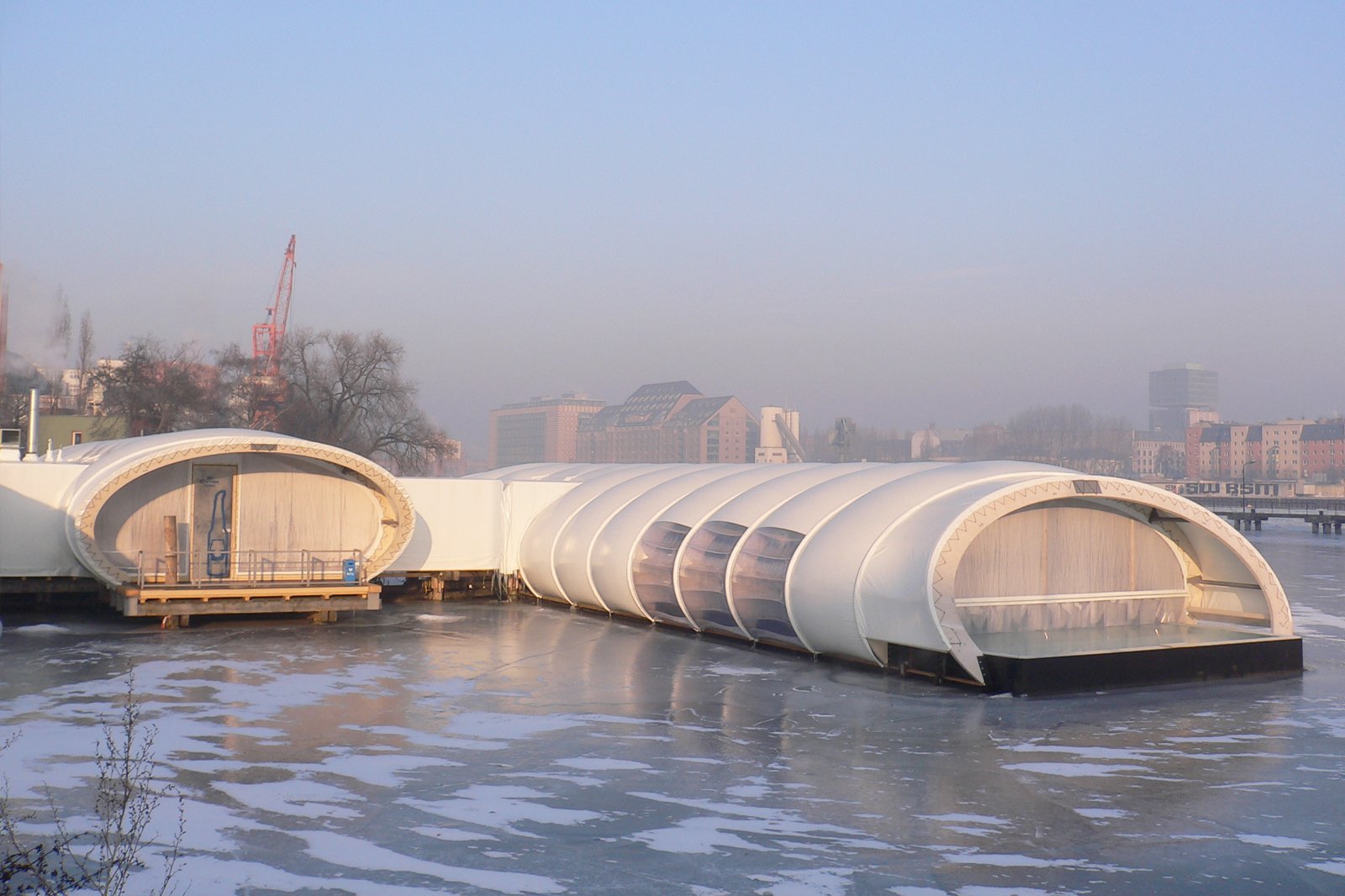 When the weather outside is frightful, seek warmth in Berlin's sultry spas. The Badeschiff, a former river barge moored on the Spree, is transformed into a space-age sauna, swimming pool and lounge bar in winter. Recline on a futon or steam as the city glitters outside. A soapy rub, joint-cracking massage and mint tea at Sultan Hamam in Kreuzberg leaves spa-goers feeling newborn. Berliners with the winter blues hop on the train to Tropical Islands, a mammoth Zeppelin hangar turned leisure world, where a lush rainforest, 32°C Balinese lagoon and white-sand beaches fool you into thinking it's summer.
photo by Georg Slickers (CC BY-SA 3.0) modified
4
Skating and sledding on Potsdamer Platz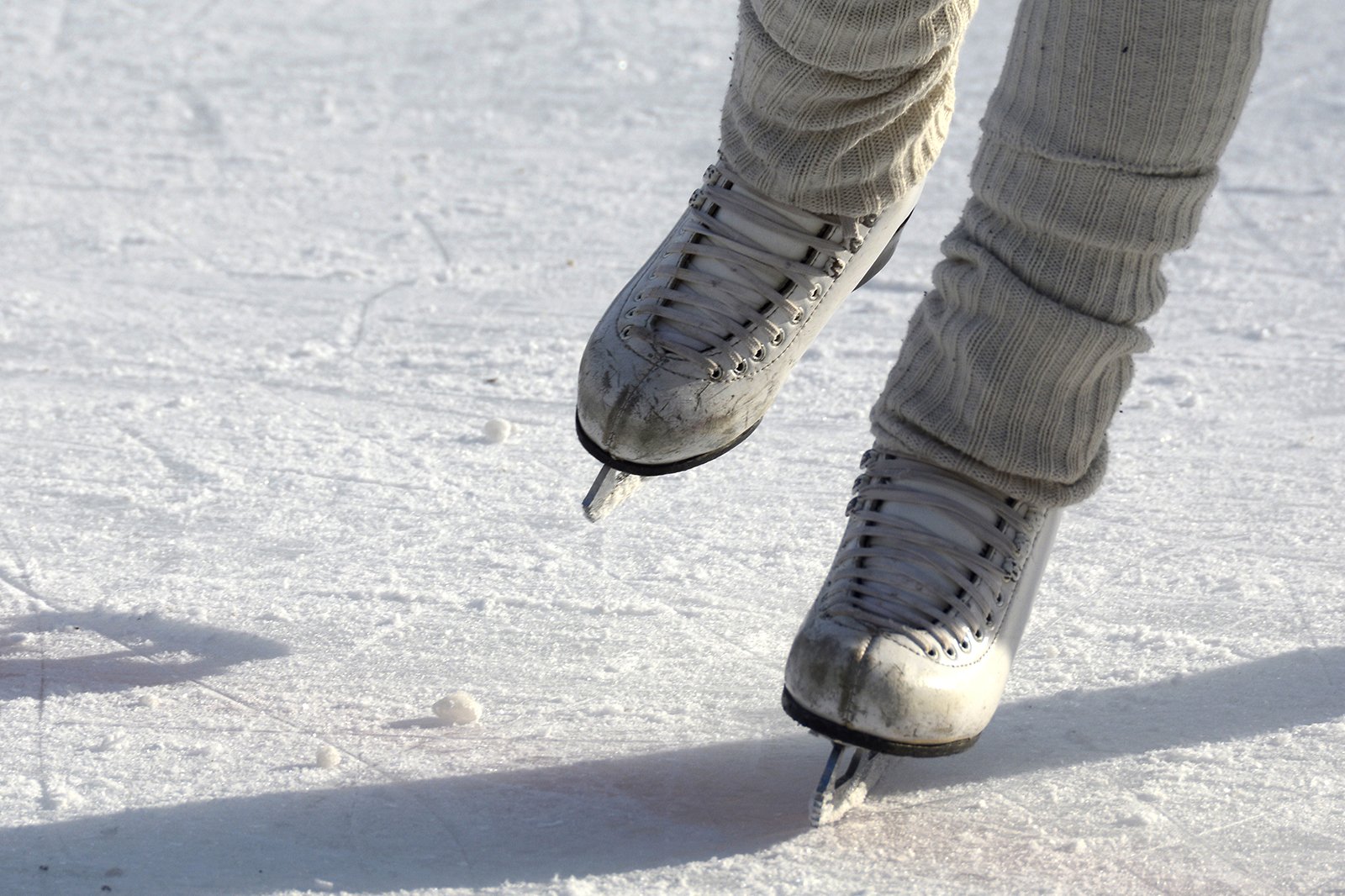 Ruddy- faced office workers, tots and couples twirl and tumble across the ice at Winterwelt, a sparkling winterscape complete with real snow, framed by the futuristic skyscrapers on Potsdamer Platz. Take the lead of Berliners and slip on your skates, or slide into a rubber ring to bump down the 70m-long toboggan run. The Alps are miles away but you'd never know it in the wood-panelled après-ski hut, where apple strudel and schnapps give you that inner glow.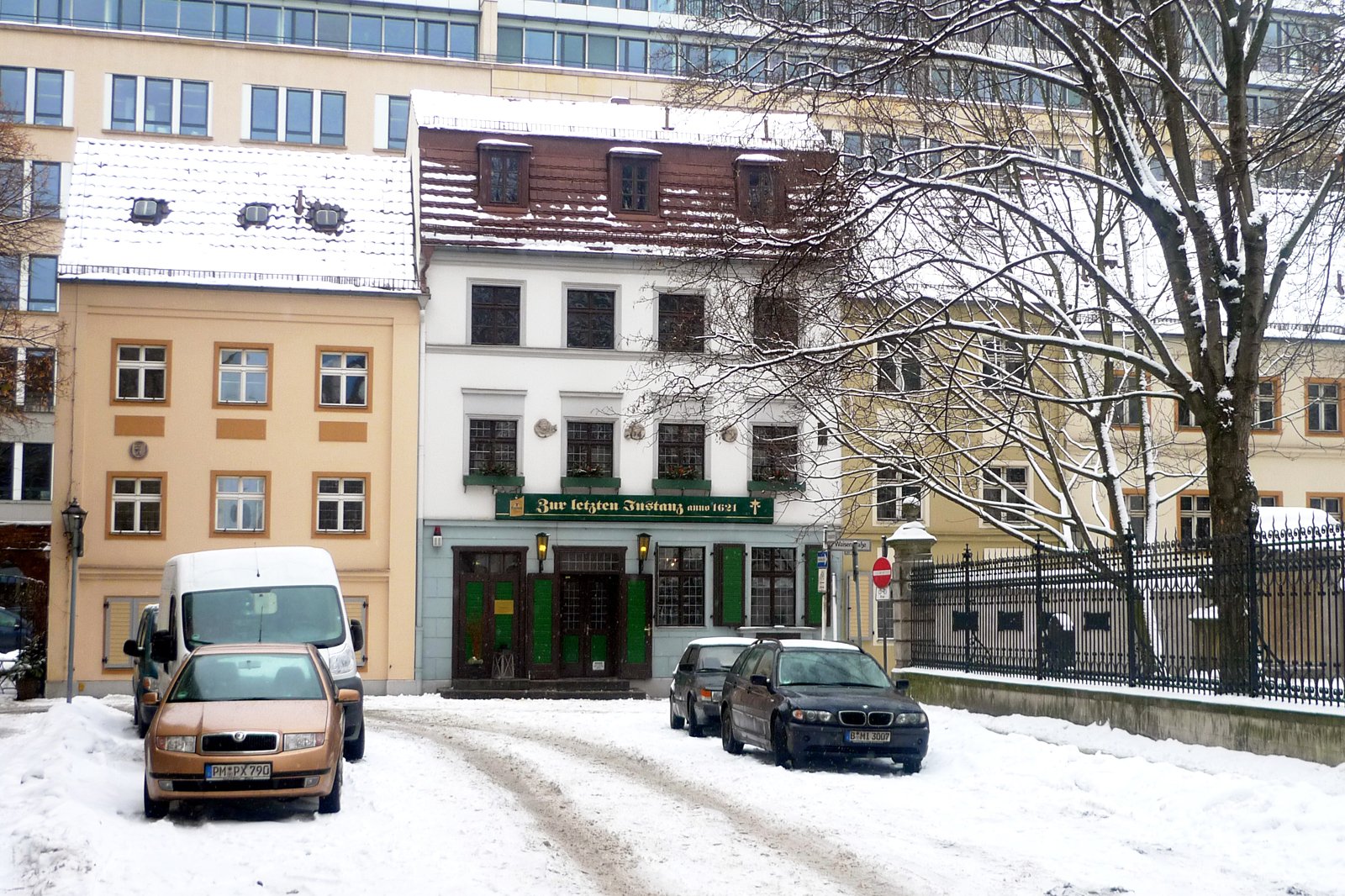 Winter breaks in Berlin are all about indulging in soul food like hearty pea soup and pickled pork knuckles with lashings of potatoes, followed by cosy evenings beside a blazing fire in a brewpub. On chilly days, snuggle by the tiled oven where Napoleon once sat in 17th-century wood-panelled inn Zur letzten Instanz. A bracing walk through the frosty Tiergarten park leads to the redbrick S-Bahn arches sheltering Brewbaker, where home-brewed stouts and dark malty beers pair well with freshly baked bread. Cocoa lifts moods at chilled lounge bar Kakao – treat yourself to thick, orange-infused hot chocolate with fresh pralines and truffles.
photo by Konstantindegeer (CC BY 3.0) modified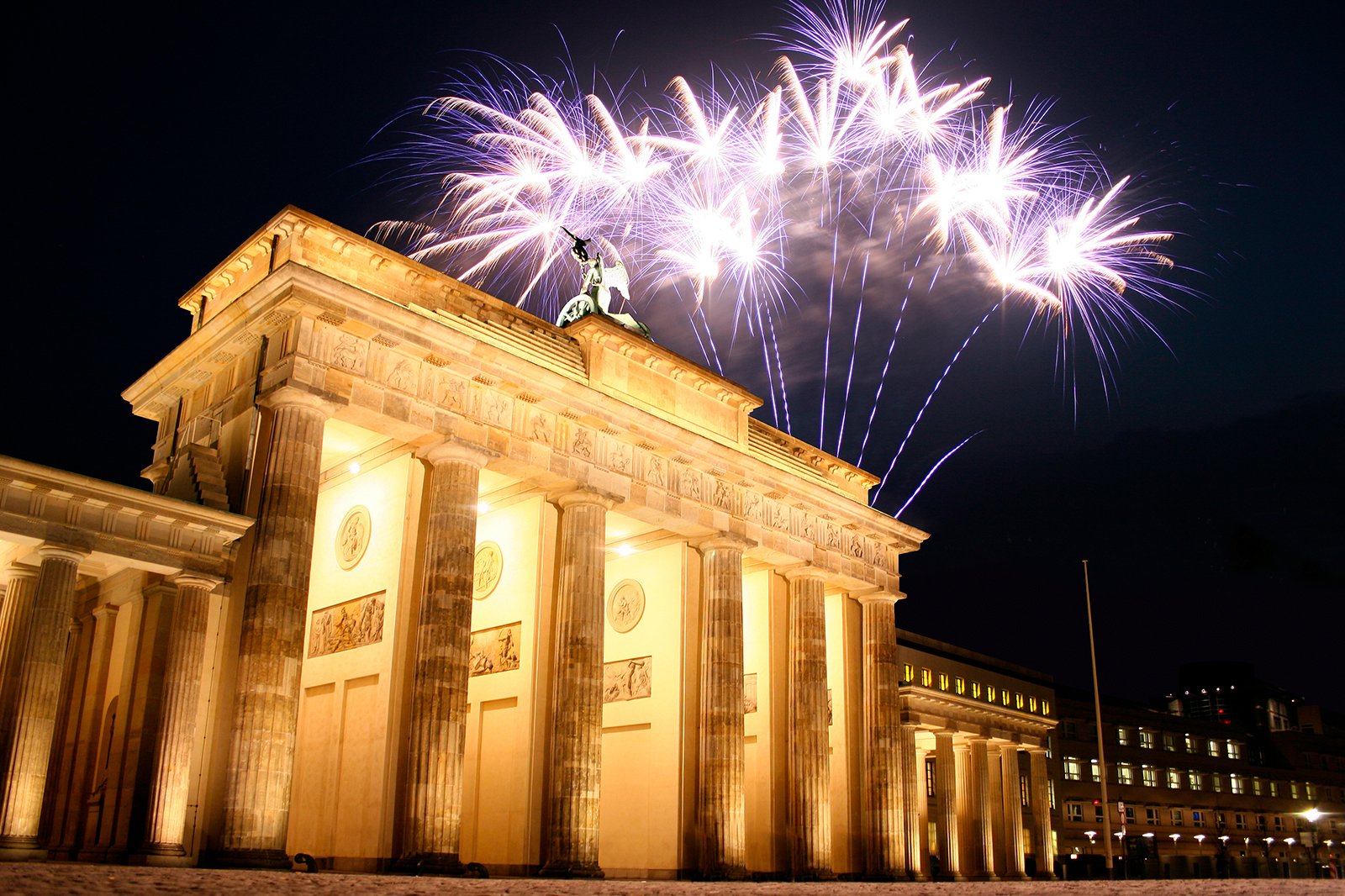 Joyous carols fill the gilded cupola of the Berlin Cathedral, while the festive symphonies of Tchaikovsky, Mozart and Bach resonate in the city's concert halls and the French Cathedral during Advent in Berlin. Reserve tickets when you book your Berlin winter hotel or catch free concerts at the Christmas markets. Bells ringing out from every church call the faithful to midnight mass on Heiligabend (Christmas Eve). New Year's Eve is Berlin's biggest shindig: join the all-night street party on Strasse des 17 Juni and watch fireworks soar above the monumental Brandenburg Gate.
Back to top