10 Best Things to Do in Oberstdorf
What is Oberstdorf Most Famous For?
Oberstdorf is popular for its 200 km of hiking trails and 130 km of ski slopes, making it a great destination for those with a love of the great outdoors. The southernmost village in Germany, it sits in a valley between the Nebelhorn and the Fellhorn, 2 tall mountains famed for their idyllic landscapes of large flowery meadows, pine trees, and lakes.
From the Breitachklamm Gorge to the Christlessee, romantic or energetic walks in breathtaking surroundings abound. After a long-day exploring, snowboarding or skiing, you can relax at the local spa or indulge yourself with a hearty meal of local specialities. Check out what Oberstdorf is famous for here.
What are the best things to do in Oberstdorf?
1
Start the day in the Marktplatz
Take the mood of Oberstdorf in its central square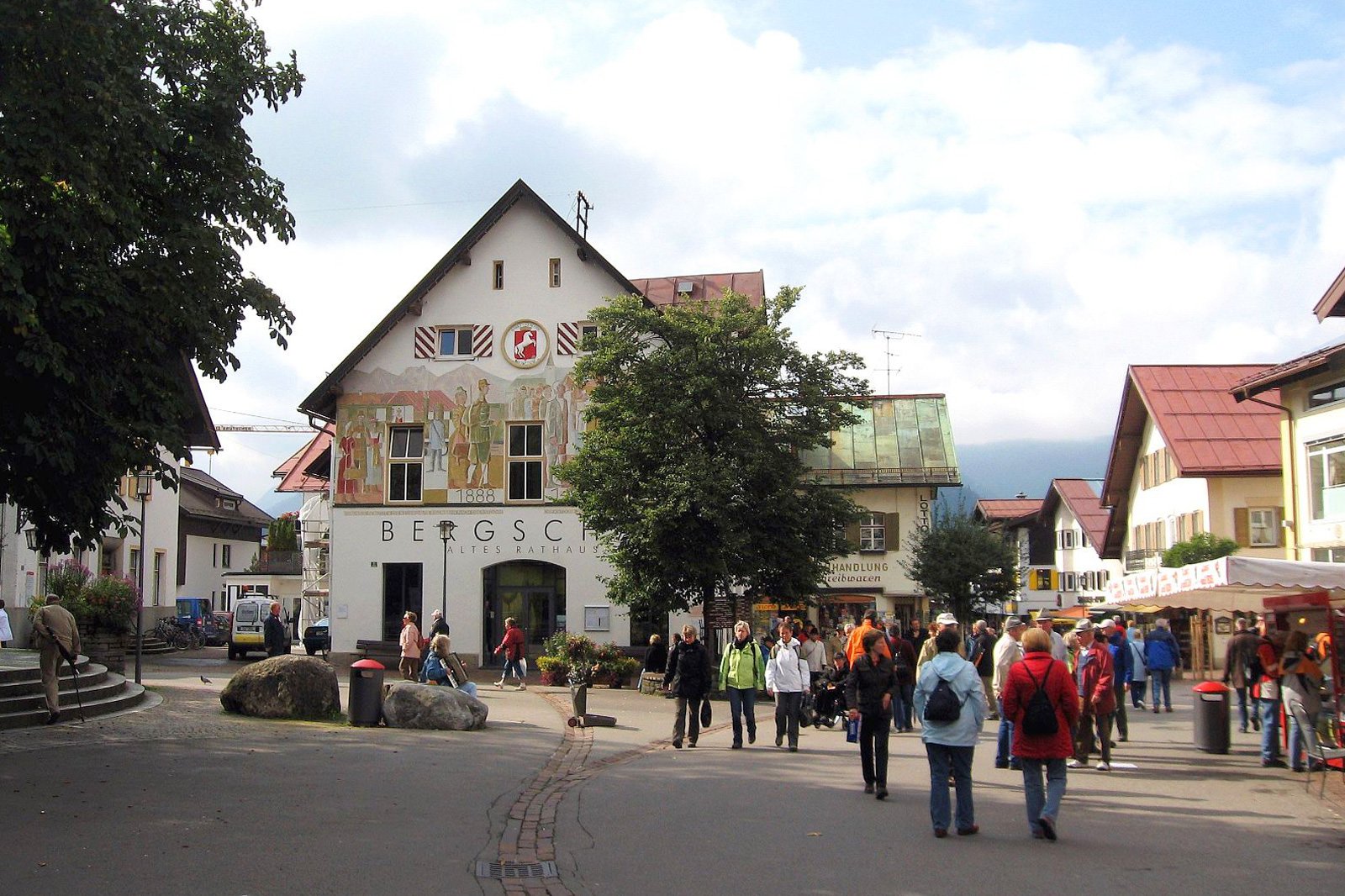 Centrally located in Oberstdorf, the Marktplatz (Market Place) gives easy access to a good range of dining and shopping options. The church, the Bergschau Museum, a gift shop, the Town Hall, and the Hotel Mohren Restaurant frame the square. A pleasant place to enjoy an ice cream in summer, you'll find local and international pubs and restaurants, sports gear and ski shops, boutiques and supermarkets – all within easy walking distance.
Location: Marktplatz, 87561 Oberstdorf, Germany
photo by Dirk Schmidt (CC BY-SA 3.0) modified
2
Stroll along the Breitachklamm Gorge
Walk in one of the deepest gorges in Europe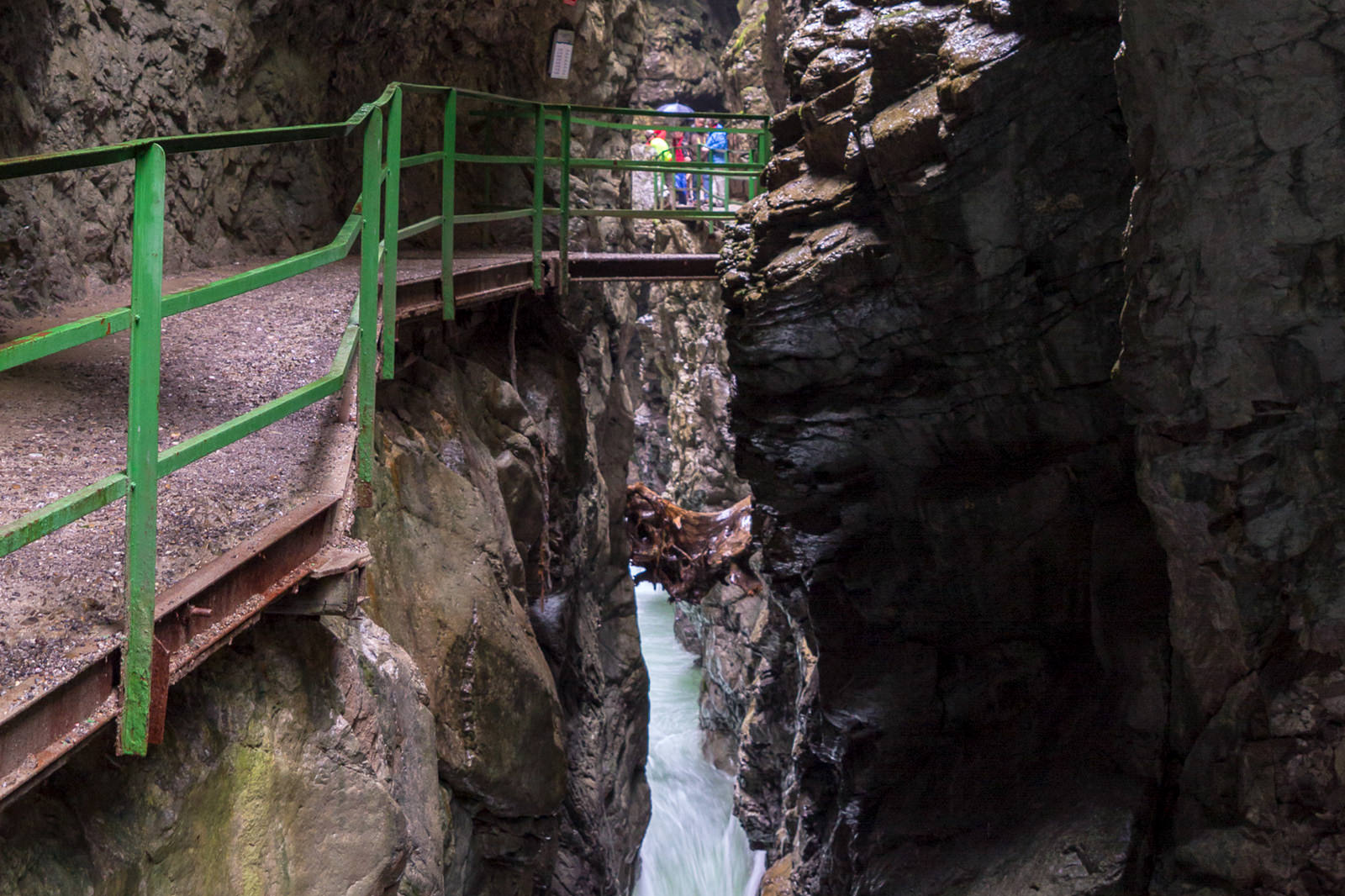 Enjoy a not-too-demanding walk at Breitachklamm. This gorge, dug by the Breitach River through the Bavarian Alps, is one of the deepest in Europe. Walk the trail bridge suspended around 3 metres above the rushing waters of the river and take in the majestic atmosphere of this natural wonder. The trail starts 4 km (as the crow flies) east of Oberstdorf. It stretches for almost 3 km down to the border with Austria. This trail is an absolute must-do in either summer or winter as it's just as beautiful at any time.
Location: Klammstrasse 45, 87561 Oberstdorf, Germany
Open: From 9 am to 5 pm in summer and from 9 am to 4 pm in winter
photo by Friedrich Haag (CC BY-SA 4.0) modified
3
Hike or ski on the Nebelhorn
See the 400 Mountain Peaks View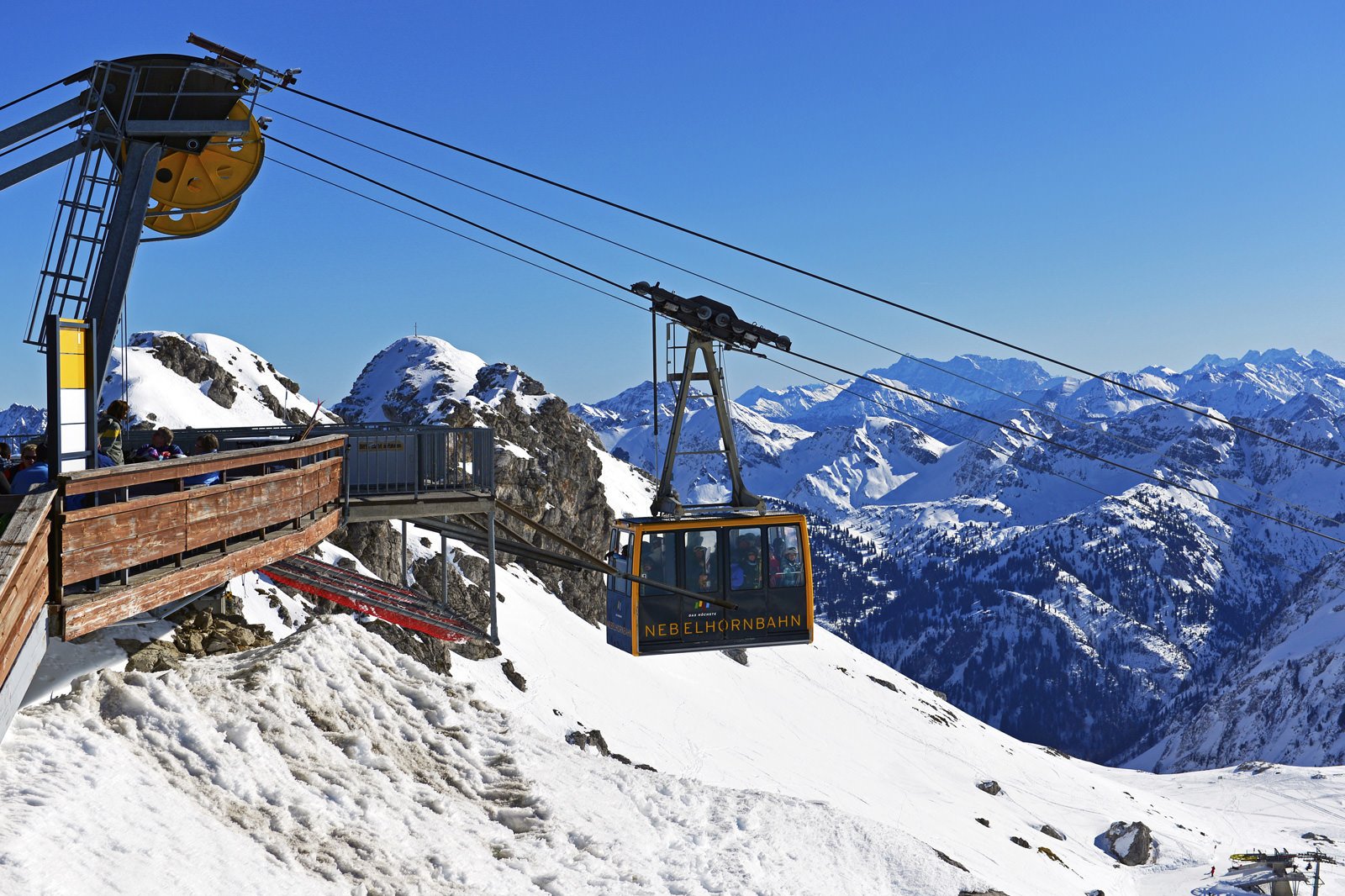 The Nebelhorn is a mountain just east of Oberstdorf. Popular for hiking or skiing, depending on the season, it has 2 mountain stations and 1 lift station. They are Höfatsblick, Gipfel (summit) and Koblat. A cable car departing from Oberstdorf takes you for a scenic ride to Höfatsblick, then to Gipfel or to Koblat. Hiking trails offering stunning panoramas of the Bavarian Alps depart from the 3 stations and 12 km of ski slopes are available on the Nebelhorn. Höfatsblick and Gipfel host a few bars and restaurants.
Location: Nebelhorn, 87561 Oberstdorf, Germany
4
Must-See: Christlessee
See the lake that never freezes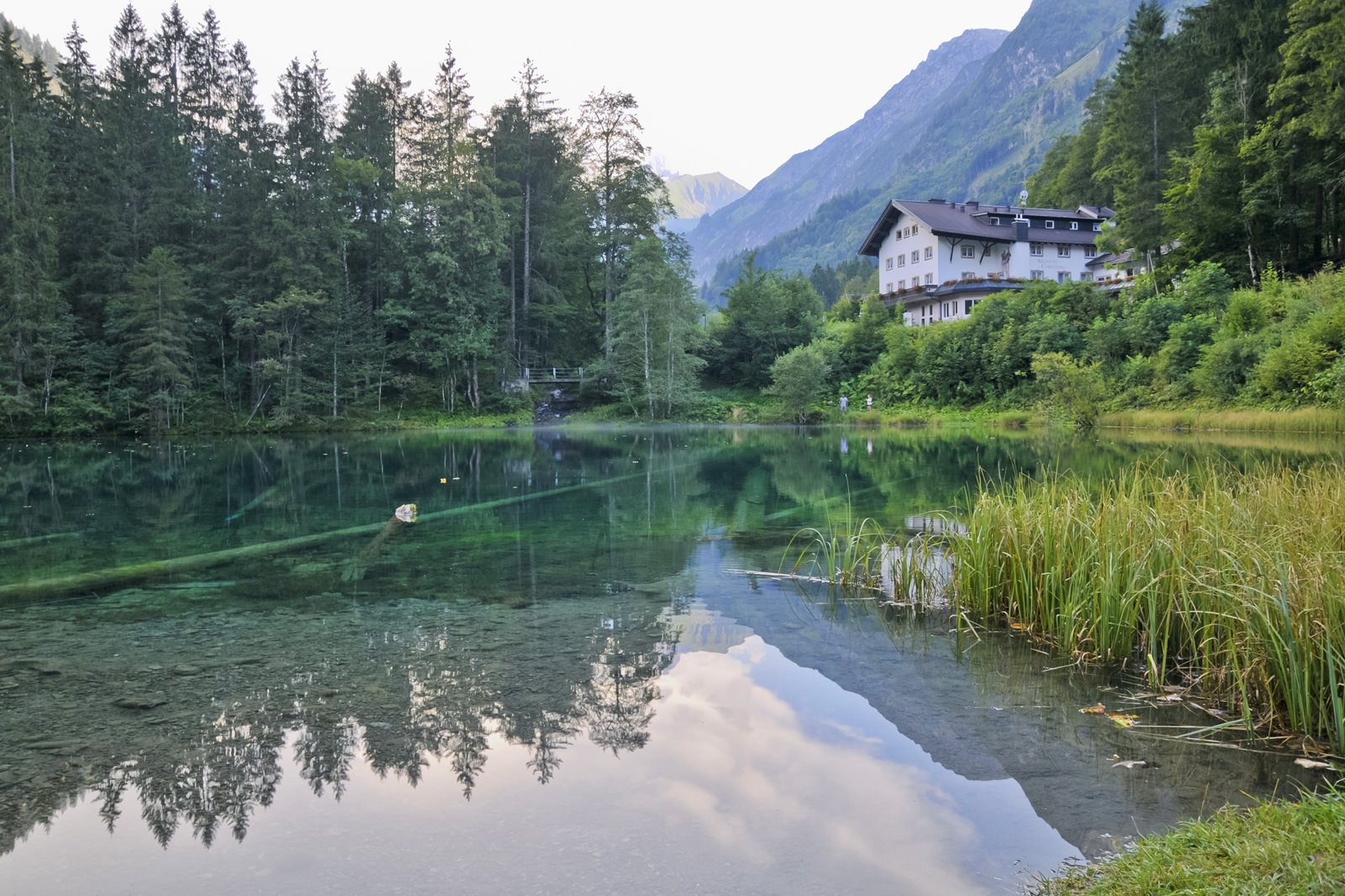 Couples
Photo
Budget
Adventure
The Christlessee lies in the Trettachtal Valley, 5 km south of Oberstdorf. With a circumference of 320 metres, it's not a very big lake, but its colours range from emerald green to turquoise and its serene surroundings make it a great place for a romantic stroll. Shrouded with legends, Christlessee has the peculiarity of never freezing. Its water is so fresh and clean that it's of drinking quality. There are 2 dining options available right next to the lake.
Location: Christlessee, 87561 Oberstdorf, Germany
5
Relax at Oberstdorf Vital Therme
Spoil yourself at this Alpine-style spa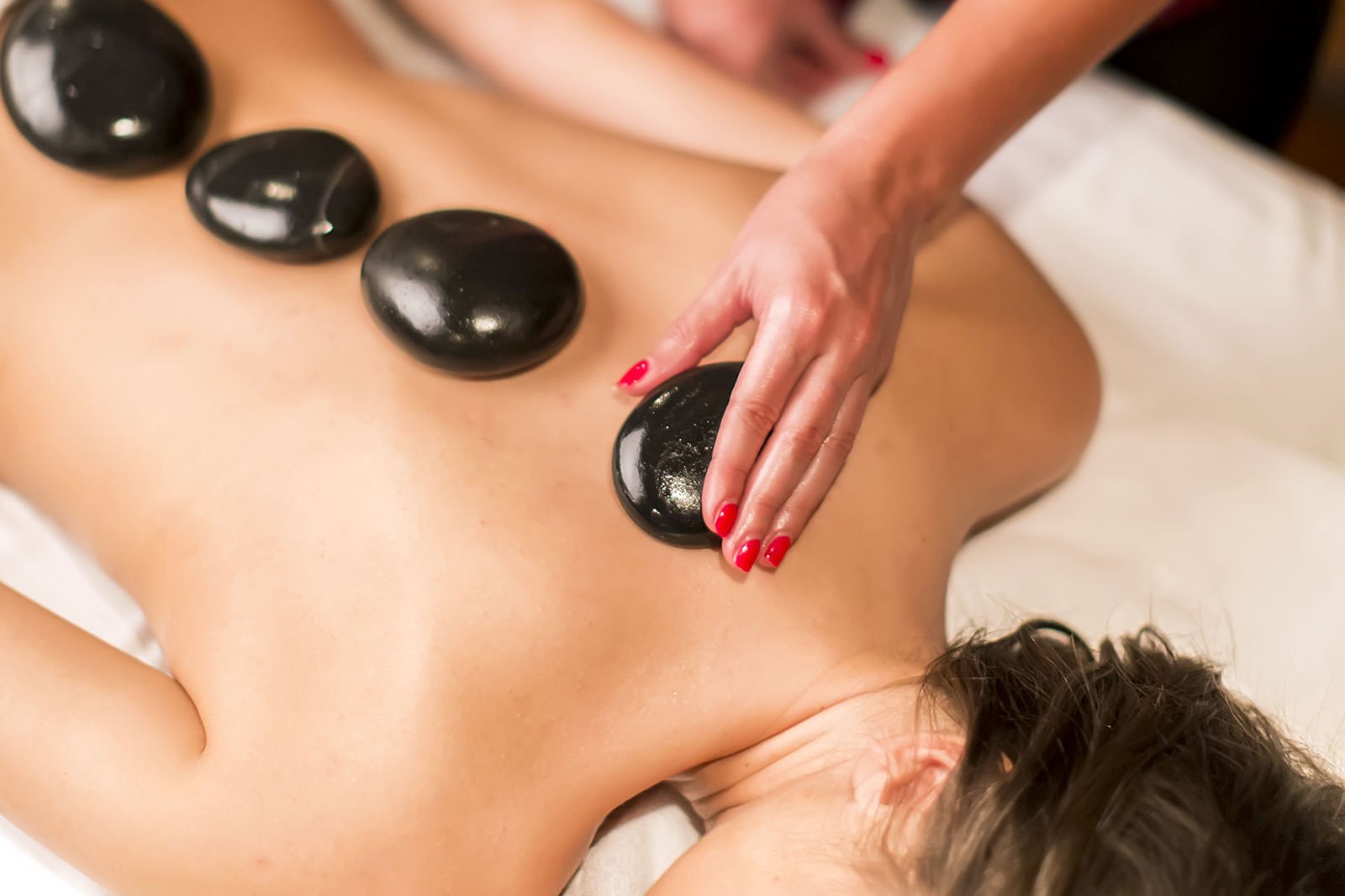 Enjoy a great, soothing time at Oberstdorf Vital Therme. This thermal complex features an Olympic-size cold swimming pool and small warm pools in which aqua fitness, water aerobic and swimming courses are available. It houses saunas, Turkish baths, salt steam rooms and Jacuzzis. With the available massages, it's really a great place to restore your body, mind and soul after a long day hiking or skiing. Oberstdorf Vital Therme hosts an excellent restaurant serving regional and international cuisine, too.
Location: Promenadestrasse 3, 87561 Oberstdorf, Germany
Open: Daily from 1 pm to 9 pm
6
Sample traditional Allgaeu cuisine
Feast on cheese fondue and apple fritters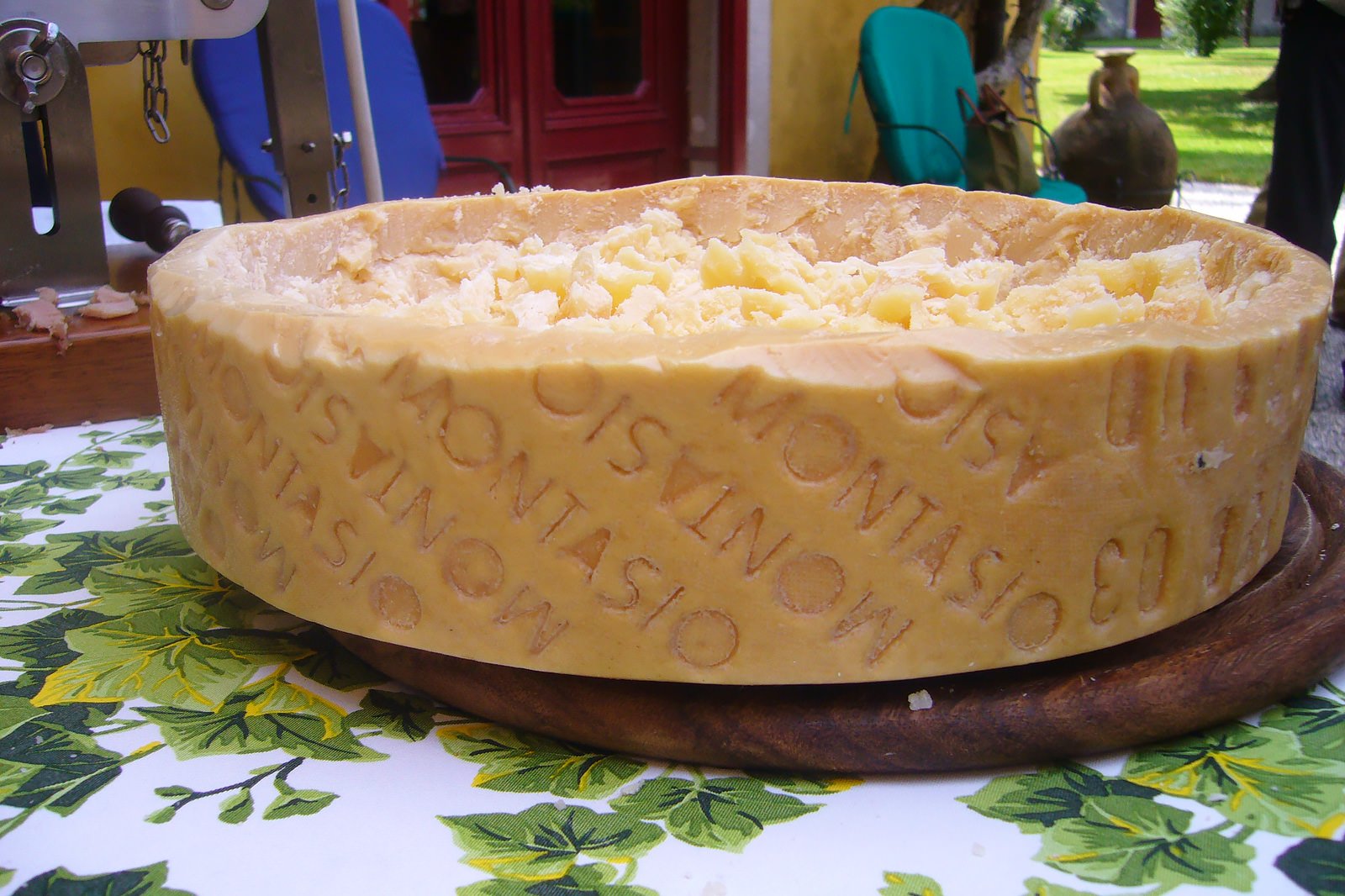 Oberstdorf belongs to the Allgaeu region of Germany. This mountainous area of southern Bavaria is famous for its cheeses and hearty dishes. While in Oberstdorf, you can enjoy delicious fondues prepared with local cheeses like Montasio or Fontina. Besides fondue, some of the most popular regional dishes include Käsespätzle (cheese with roasted onions and soft egg noodles), Hirschgulasch (German-style venison stew with red wine) and Apfelkuchle (apple fritters). All these dishes and many more can be found in restaurants such as Wirtschaft zum Schmied on Pfarrstrasse or Oberstdorfer Dampfbierbrauerei in Bahnhofplatz.
photo by Pvt pauline (CC BY-SA 3.0) modified
7
Ski in Fellhorn-Kanzelwand
Stand right between Germany and Austria at the top of this mountain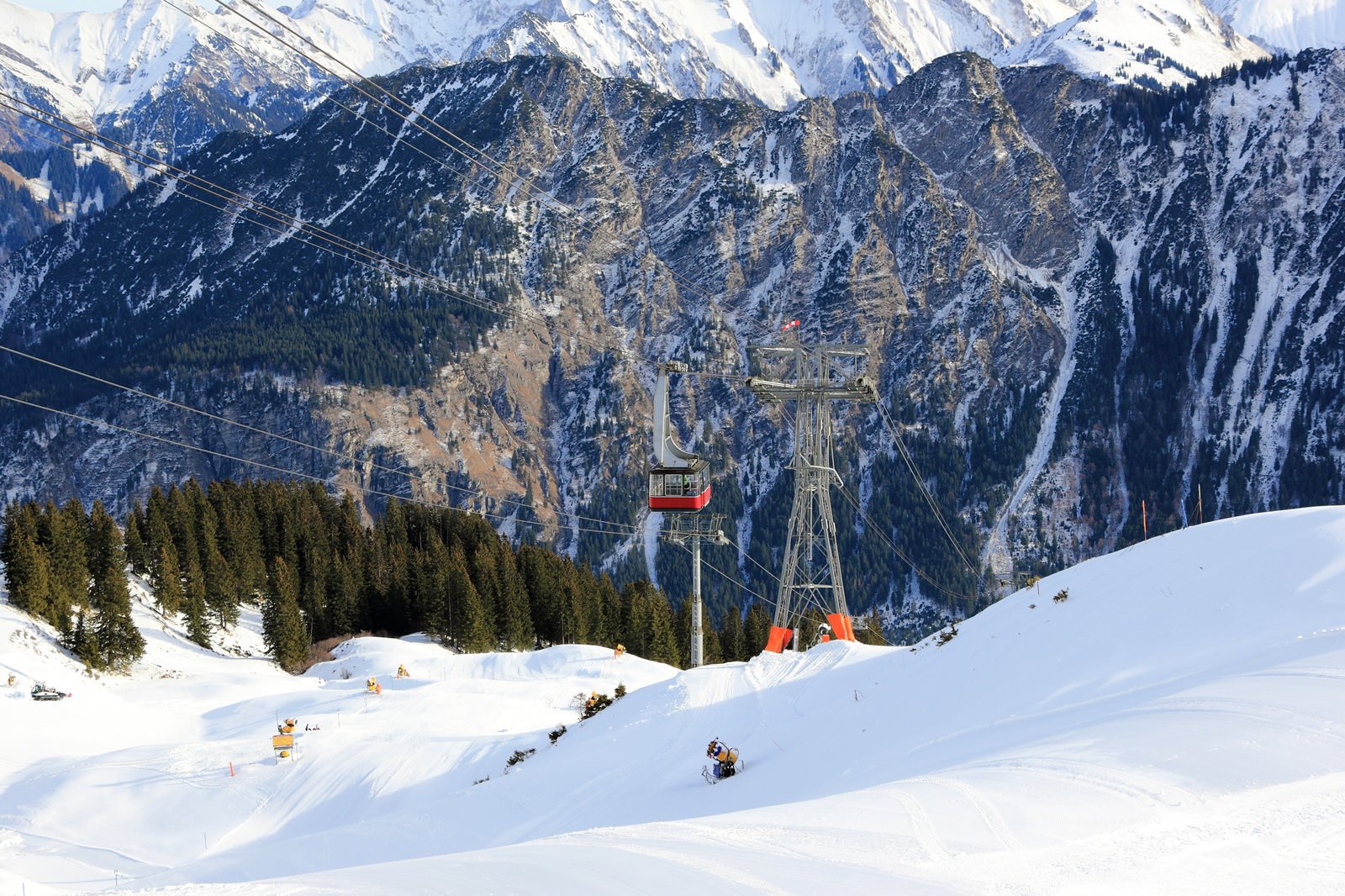 Fellhorn-Kanzelwand is a ski resort 6 km south of downtown Oberstdorf. Featuring 34 km of ski slopes, gentle hiking trails and breathtaking panoramas, the Fellhorn is a very popular destination, both in winter and summer. Bierenwangalpe, Balzplatz and Restaurant-Café Kanzelwand are 3 of the high-altitude restaurants at which you can take a pause during your hike or skiing trip. You can easily get to the Fellhorn summit on foot, even though it stands at an altitude of 2,038 metres, as it's only a 350-metre walk from the lift station.
Location: Faistenoy 10, 87561 Oberstdorf, Germany
8
Must-See: Villa Jauss Art Museum
Art exhibitions and musical performances in a 19th-century villa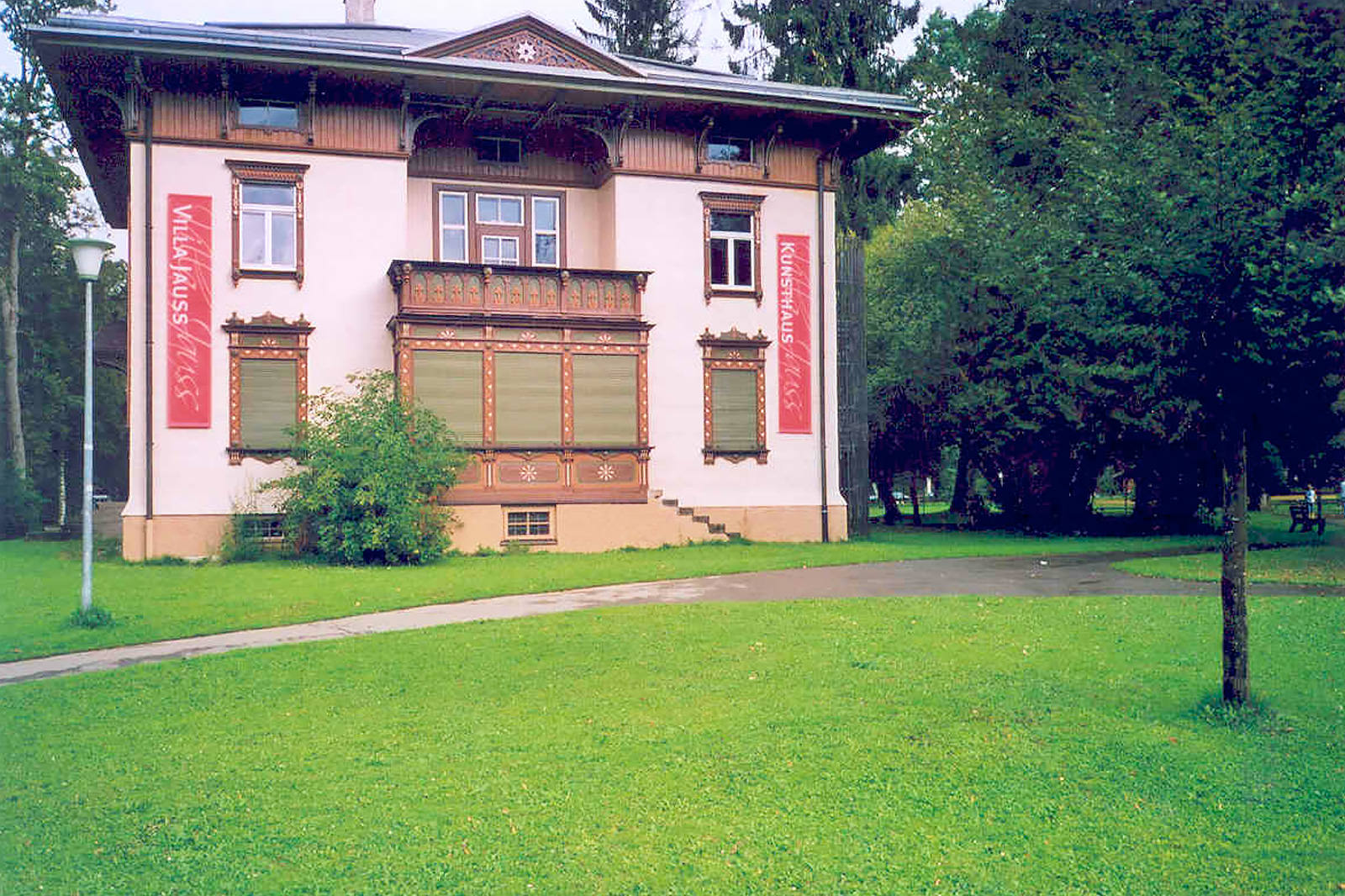 Villa Jauss is a vintage, classic Dolomite-style villa converted into an art museum. It's located in the southwest of Oberstdorf, next to the Tourist Information Centre. Here, you can see temporary art exhibitions, music performances and conferences. Showcasing contemporary painters, photographers, and classical and jazz musicians, Villa Jauss Art Museum is an open window to the eclectic world of the arts. Besides its artistic purpose, the villa can be rented for wedding ceremonies.
Location: Fuggerstrasse 7, 87561 Oberstdorf, Germany
Open: Wednesday – Sunday from 3 pm to 6 pm, closed on Mondays and Tuesdays
photo by eigene Fotografie (CC BY-SA 3.0) modified
9
Have fun at Sollereck Adventure Park
Enjoy exciting activities with your family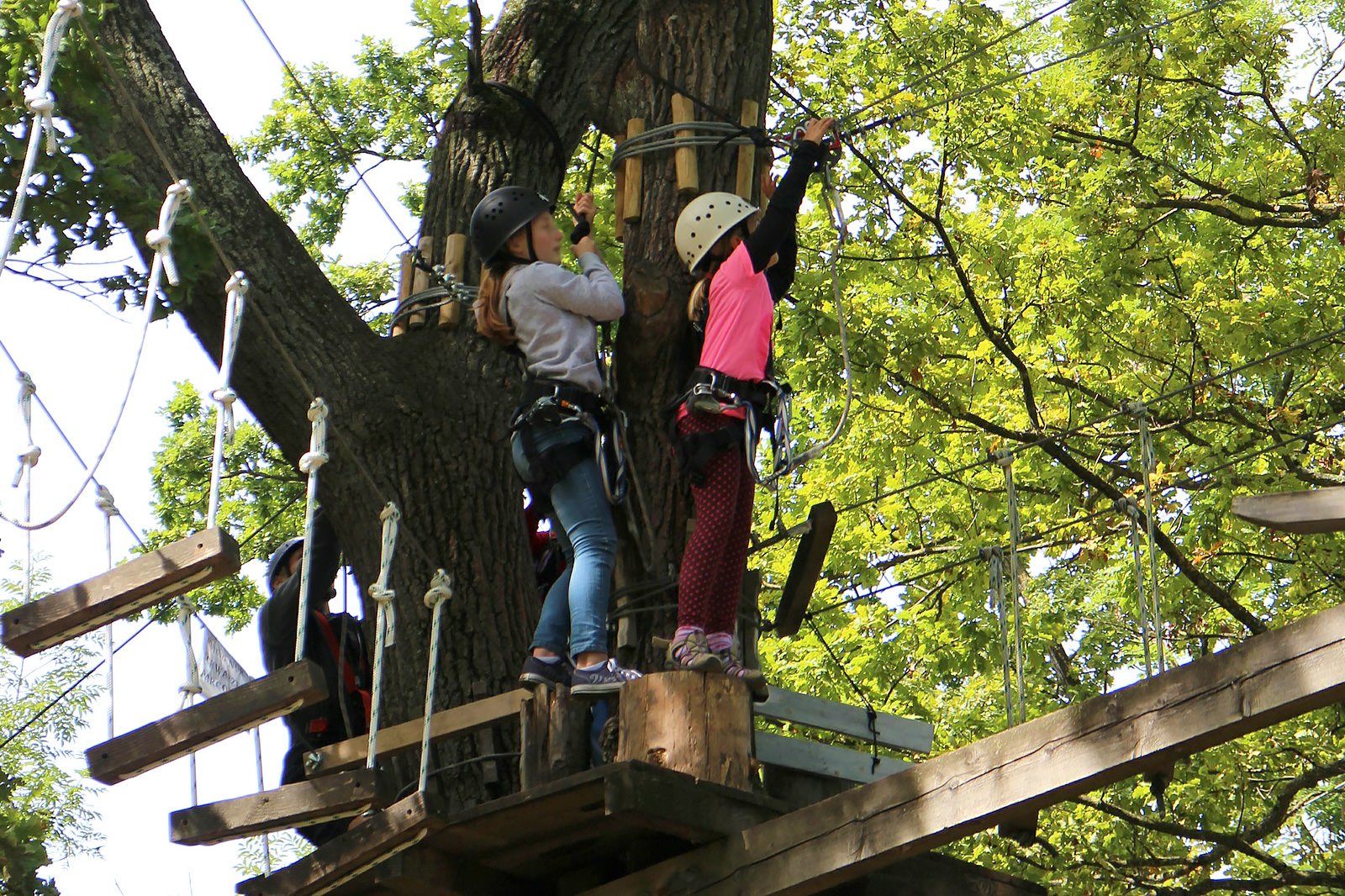 Take your family for an exhilarating day at high altitude at this eco-friendly park just next to Söllereck cable car station, 1,400 metres above Oberstdorf. Known as Kletterwald Sollereck in German, Sollereck Adventure Park is a rope course park that features balancing ropes, bridges and nets between the trees. Fully secured and professionally run, children and adult alike can spend a great time here. While you're here, you can also have a go on the Allgau Coaster, an 850-metre 2-seater sledge ride on the flank of Mount Sollereck.
Location: Kornau Wanne 8, 87561 Oberstdorf, Germany
10
End the day bar-hopping in downtown Oberstdorf
Have a drink and relax at popular nightspots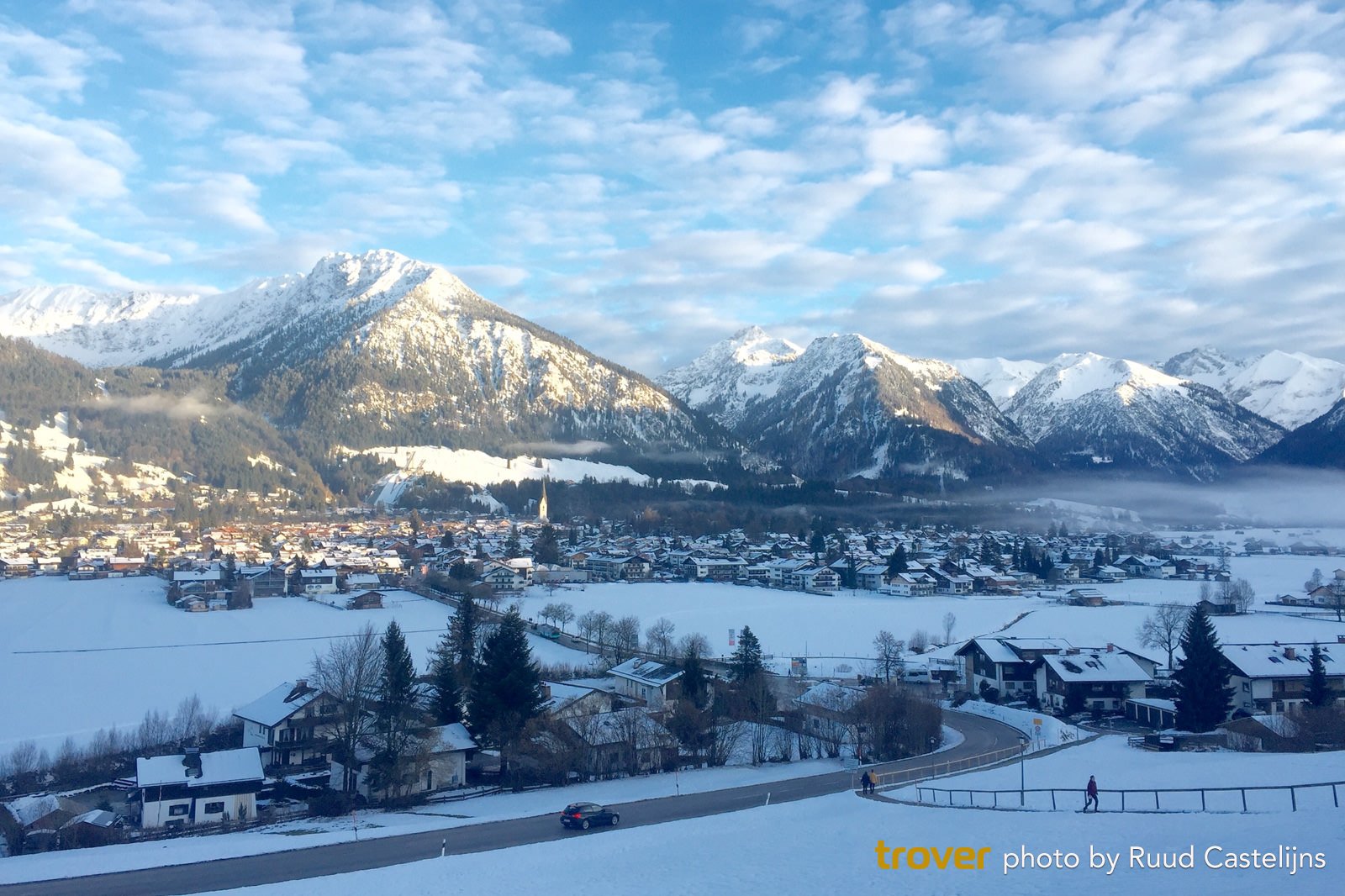 Oberstdorf hosts a lively scene of bars and restaurants at which you can spend a pleasant time after nightfall. We've selected 3 of the most popular watering holes in this quaint Alpine town. For a rocking night, head to Muhle Oberstdorf Music Bar in Bahnhofplatz. Live music is performed in a biker's dream décor and friendly atmosphere. If you're looking for a warm and festive pub atmosphere, O'Reilly's Irish Pub on Oststrasse is the place to go. Live music, quiz nights and classic pub grub – it's like a home away from home. Lastly, if you want to sample delicious local brews, go to Oberstdorfer Dampfbierbrauerei in Bahnhofplatz. Here, you'll find an authentic German brew house and restaurant.