6 Things to Do in Berlin in Summer
Summer Holidays in Berlin
Summer holidays in Berlin are all about morning markets and afternoons spent lazing in beer gardens or drifting along the River Spree. Book a Berlin hotel to discover the city at its hottest as it slides into summer.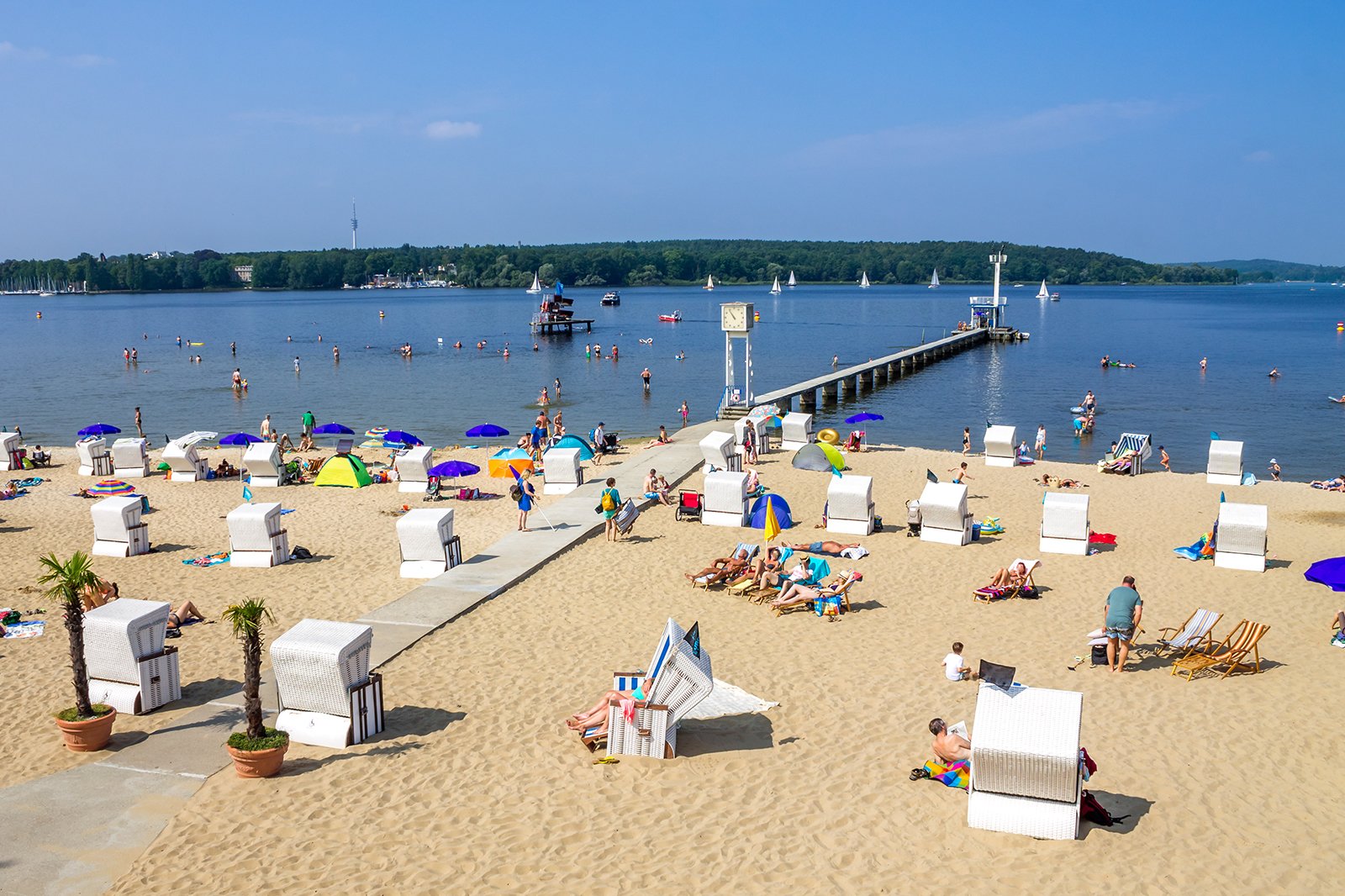 Leave your Berlin hotel early and the city buzz behind. Locals sunbathe in Strandkörbe (roofed beach chairs), swim in the lake, and build sandcastles on the beach at Wannsee, about a 20-minute S-Bahn ride south-west of the centre.
While there, take a boat across to the UNESCO World Heritage site Peacock Island, where Prussian romantic follies are hidden in the oak woods.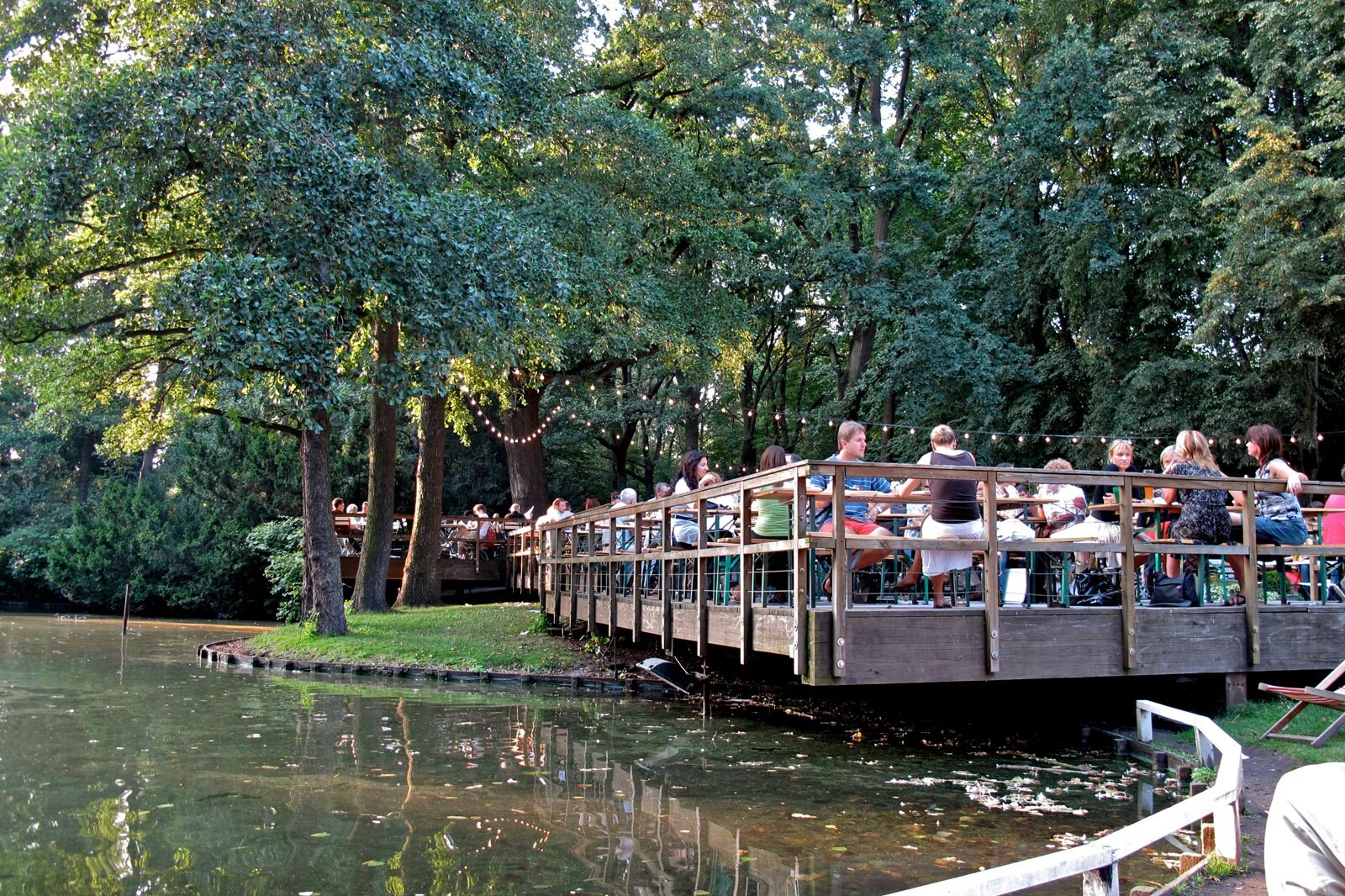 Sip a cold beer under the apple trees in Heinz Minki in Kreuzberg or socialise in one of the world's best beer gardens, laid-back Prater in Prenzlauer Berg.
On Sunday mornings, thirsty locals make the pilgrimage through Tiergarten's woods to the lakefront Café am Neuen See for Frühschoppen (pre-lunch drinks).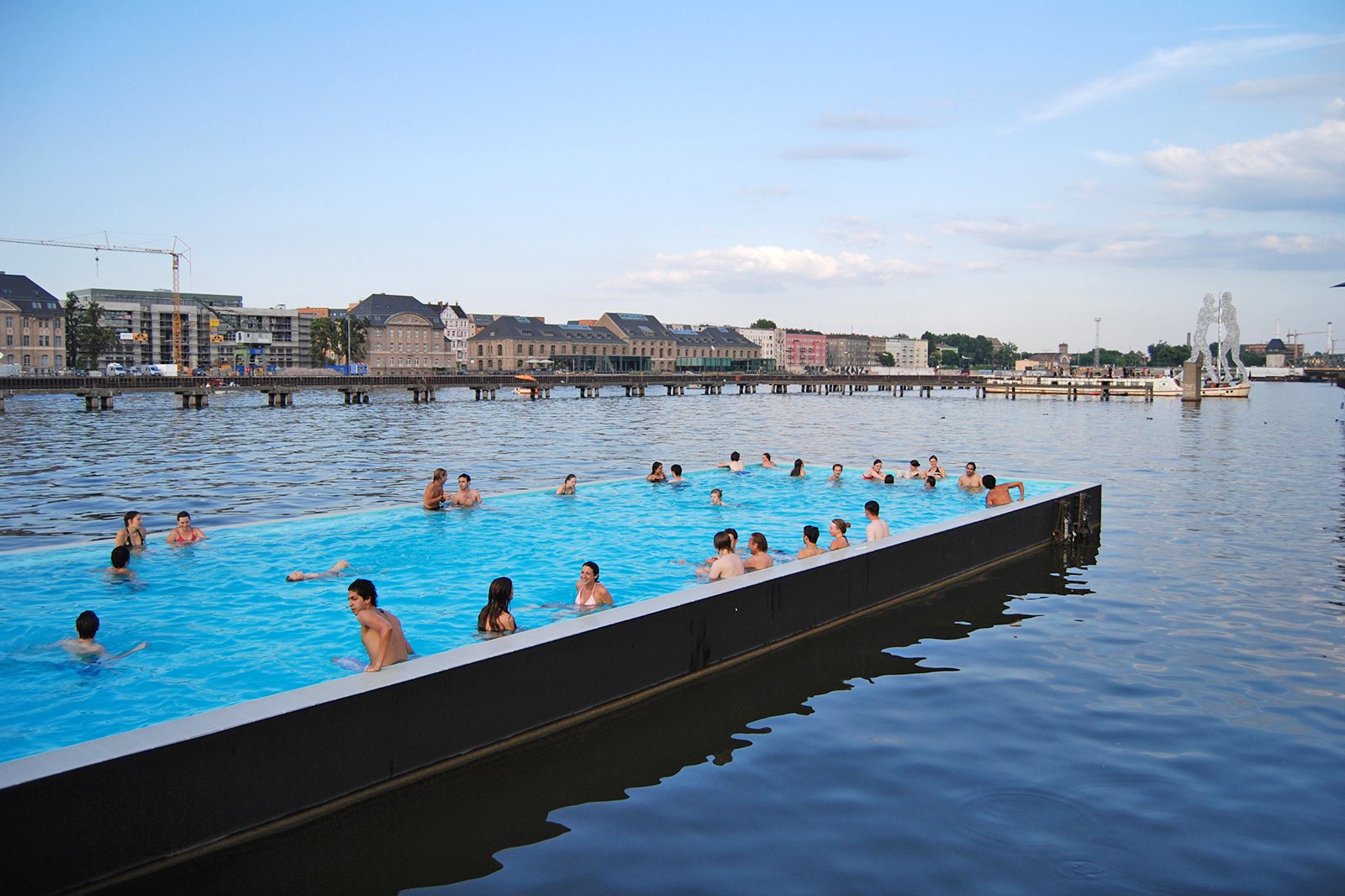 On hot days it all happens by the river when Berliners make for one of the urban beaches or lidos found in nearly every neighbourhood. Trendy twenty-somethings check out their tans and each other on Kreuzberg's Badeschiff, a barge turned pool on the River Spree that has a party vibe, DJs and swaying hammocks.
Kinderbad Monbijou in Mitte has children's pools, lawns for lounging and views of the Fernsehturm (TV Tower) as you swim.
photo by Carlos ZGZ (CC0 1.0) modified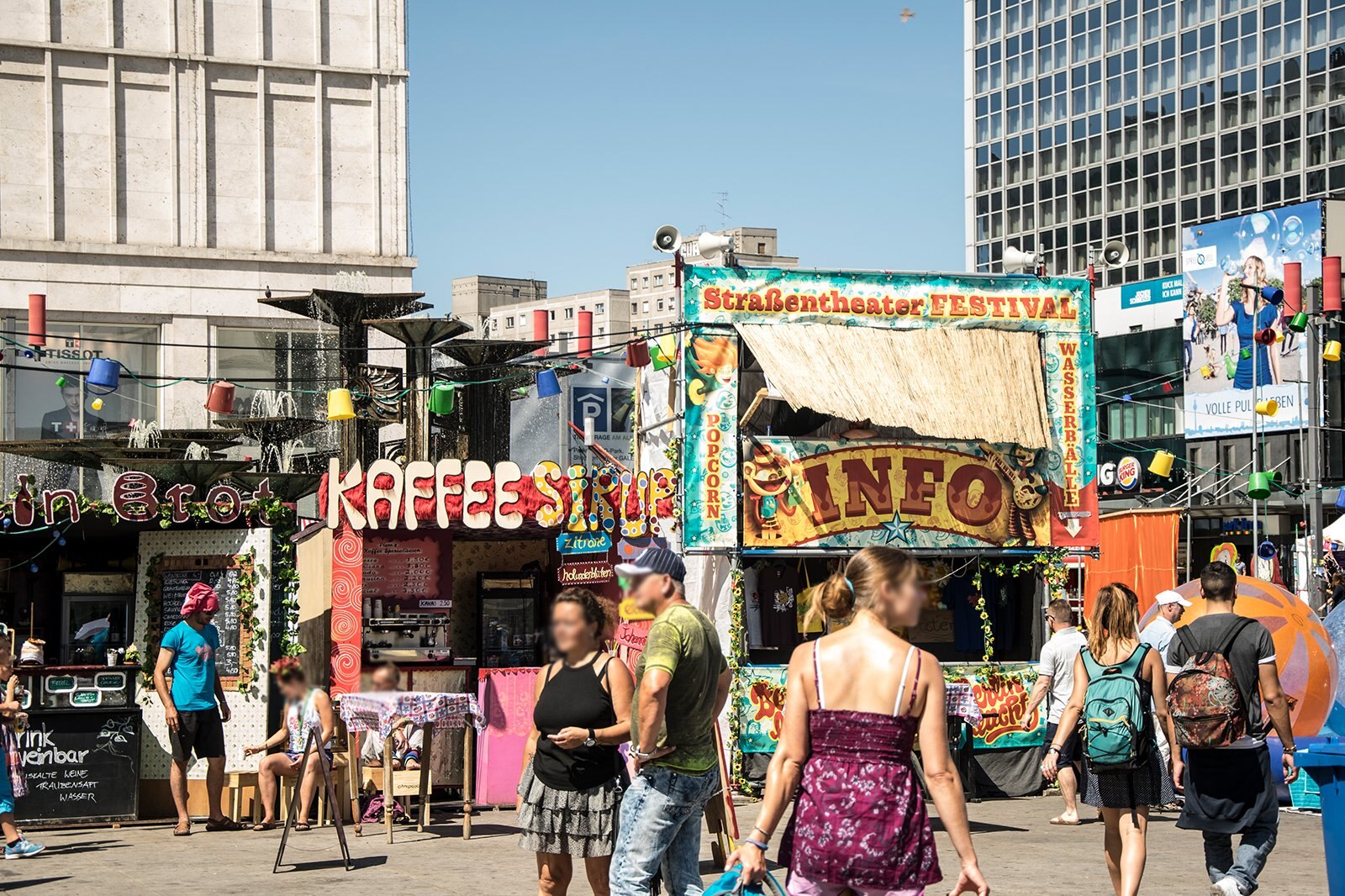 Shopping goes outdoors during summer breaks in Berlin when early risers pick up bargains in the city's markets. Berliners turn it into an event, catching up on gossip over coffee and having brunch after their shopping. Spices waft by at Kreuzberg's canalside Turkish Market where the stalls are piled with glossy olives, feta, and herbs.
For organic picnic food and a relaxed neighbourhood feel, try Kollwitzplatz in Prenzlauer Berg. At weekends, collectors descend on Strasse des 17 Juni flea market to hunt for treasures.
photo by Estefanía Ruiz (CC BY 2.0) modified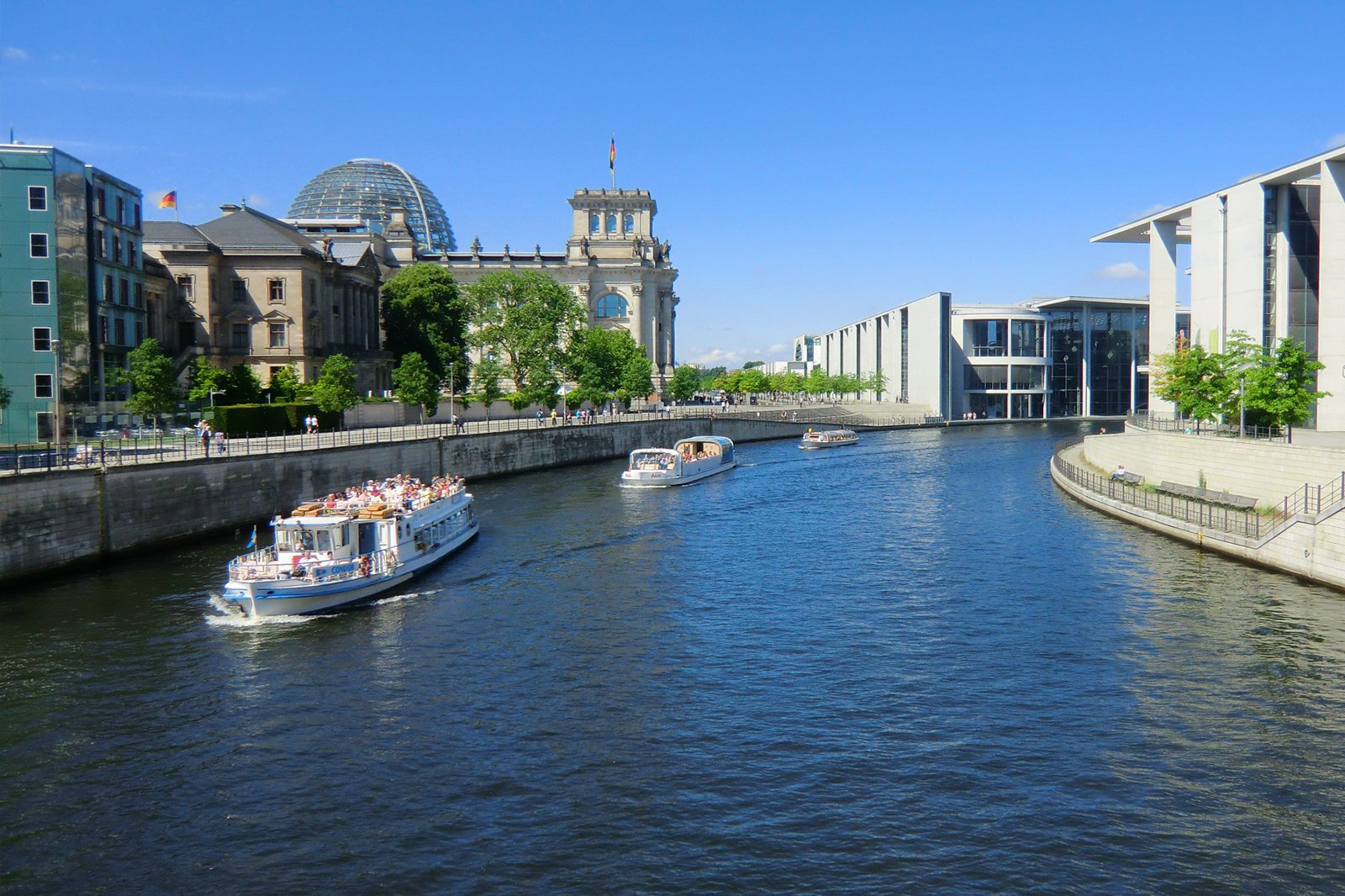 When the weather warms, Nordic walkers, hikers and cyclists hit the trails in the Grunewald pine forest. Thousands of Berliners get their in-line skates on for Sunday's Skate by Night Berlin in summer. Smaller groups create a sociable feel on Fat Tire's bike tours of the central sights and the Berlin Wall.
For a breezy city view, float above Berlin in the Berlin Hi-Flyer, one of the world's largest tethered balloons, or chug along the River Spree in a water taxi.
photo by Reinhard Link (CC BY-SA 2.0) modified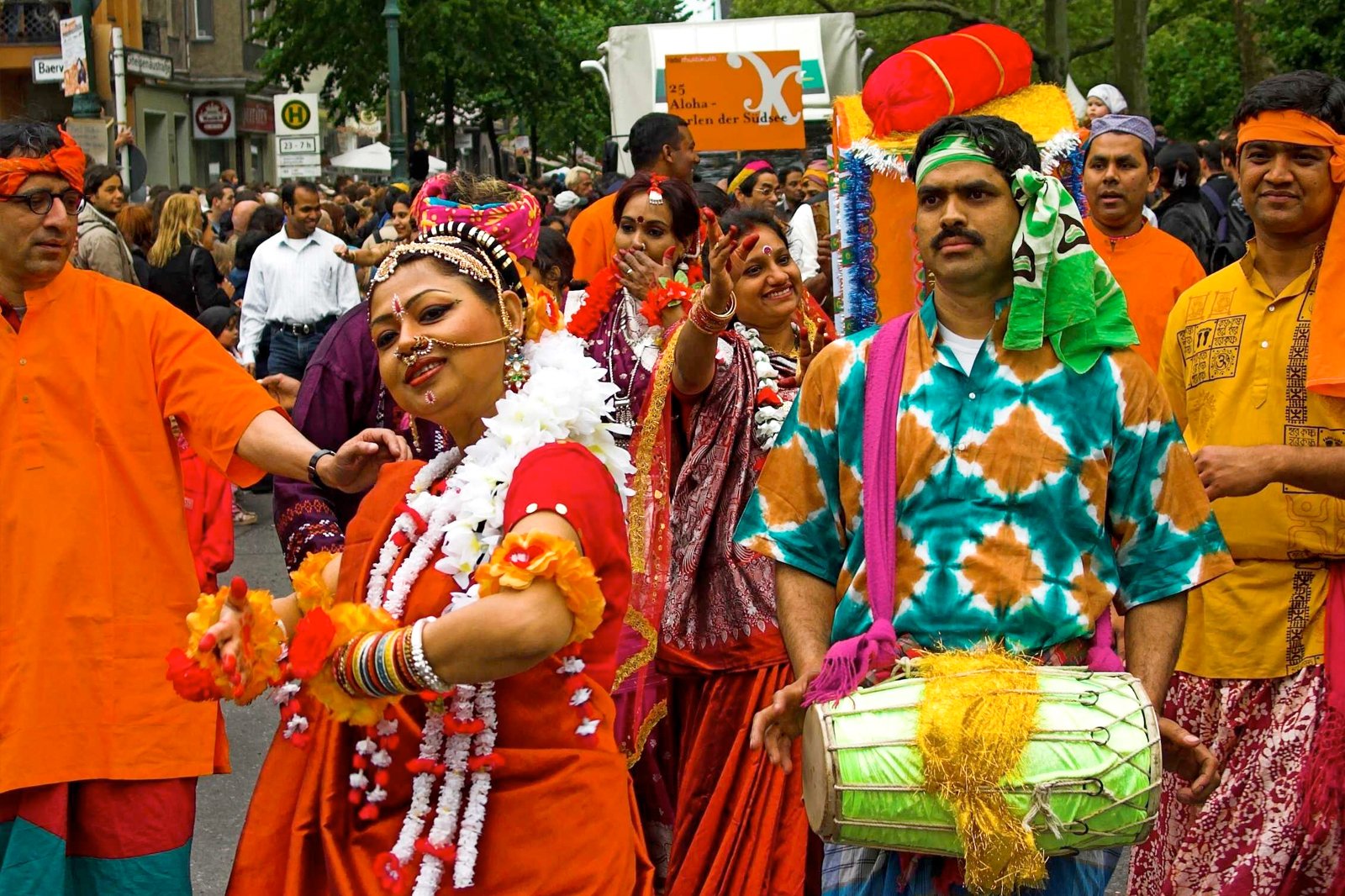 Time summer breaks in Berlin to catch the city's best festivals. World beats and dancing in the street celebrate cultural diversity at Kreuzberg's Carnival of Cultures in late May, while revellers feel the pride in June as flamboyant floats drift past at the Christopher Street Day Parade.
For opera outdoors, book tickets ahead for Classic Open Air on Gendarmenmarkt in July. Or watch films under the stars at Kreuzberg's open-air Freiluftkino from May to August. The Berlin Beer Festival on Karl-Marx-Allee in August rivals Oktoberfest in scale with 2.2km of live bands and beer tents.
photo by Panic (CC BY-SA 3.0) modified
Back to top