10 Best Things to Do for Couples in Lyon
Lyon's Most Romantic Places
Lyon hosts plenty of things to do for couples. The former capital of Gaul has a very long history and is extremely famous for its cuisine. The vintage décor of the Old Town – listed as a UNESCO World Heritage Site – offers the perfect backdrop for slow-paced romantic strolls.
From the refreshing urban Parc de la Tête d'Or to the Musée des Beaux Arts de Lyon and from an original gourmet dinner on a bus to a small island on the Saône River, hidden gems for an amorous getaway abound in Lyon. Follow us for a virtual journey through Lyon's most romantic places.
1
Lose yourself in the Traboules
Play hide and seek in Lyon's historic passageways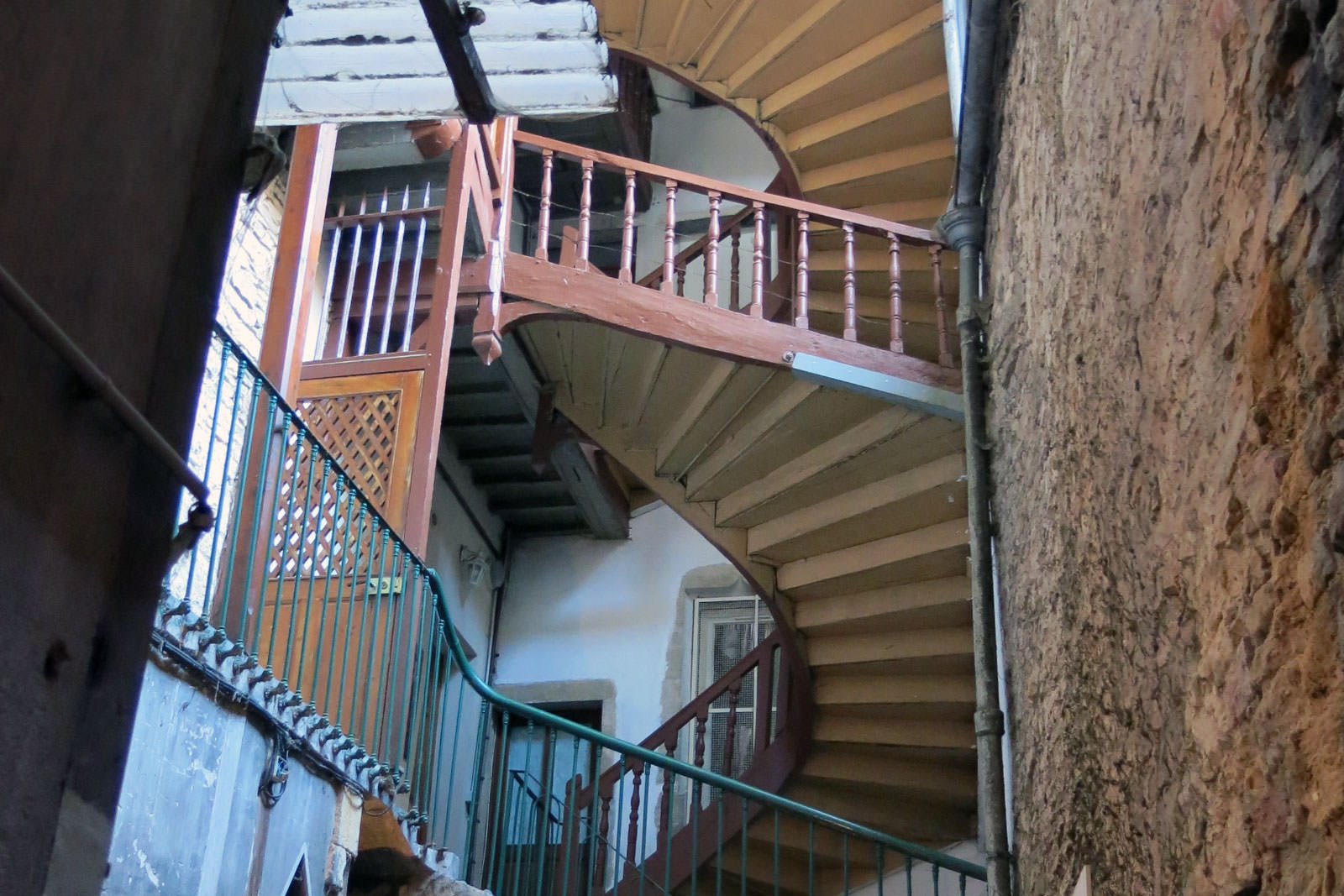 The traboules are a network of hidden, covered passageways linking Lyon's Old Town's buildings to each other and to the River Saone. Built in the 4th century, their purpose was to permit the silk industry's workmen to safely transport their precious textiles out of the rain. Today, about 40 of them are open to the public. They offer an unusual, timeless journey through the quaintest neighbourhood of Lyon. You can find a map of the traboules at the Office de Tourisme - Antenne Vieux Lyon (see the address below).
Location: 4 Avenue du Doyenne, 69005 Lyon, France
2
Share a kiss on l'Île Barbe
A peaceful island on the river
L'Île Barbe is a small island on the River Saône, 3 km north of downtown Lyon. Accessible via a bridge that crosses the river, it offers a serene place for a romantic stroll. Most of the island is private, but you can visit the 5th-century abbey and see beautiful vintage houses. Tranquil spots along the river provide amorous pauses and you can indulge yourself with a gourmet lunch at the Auberge de L'Île Barbe, in the hamlet that occupies the centre of the island.
Location: L'Île Barbe, 69009 Lyon, France
3
Go window shopping on Rue de la République
Take a walk down Lyon's main shopping street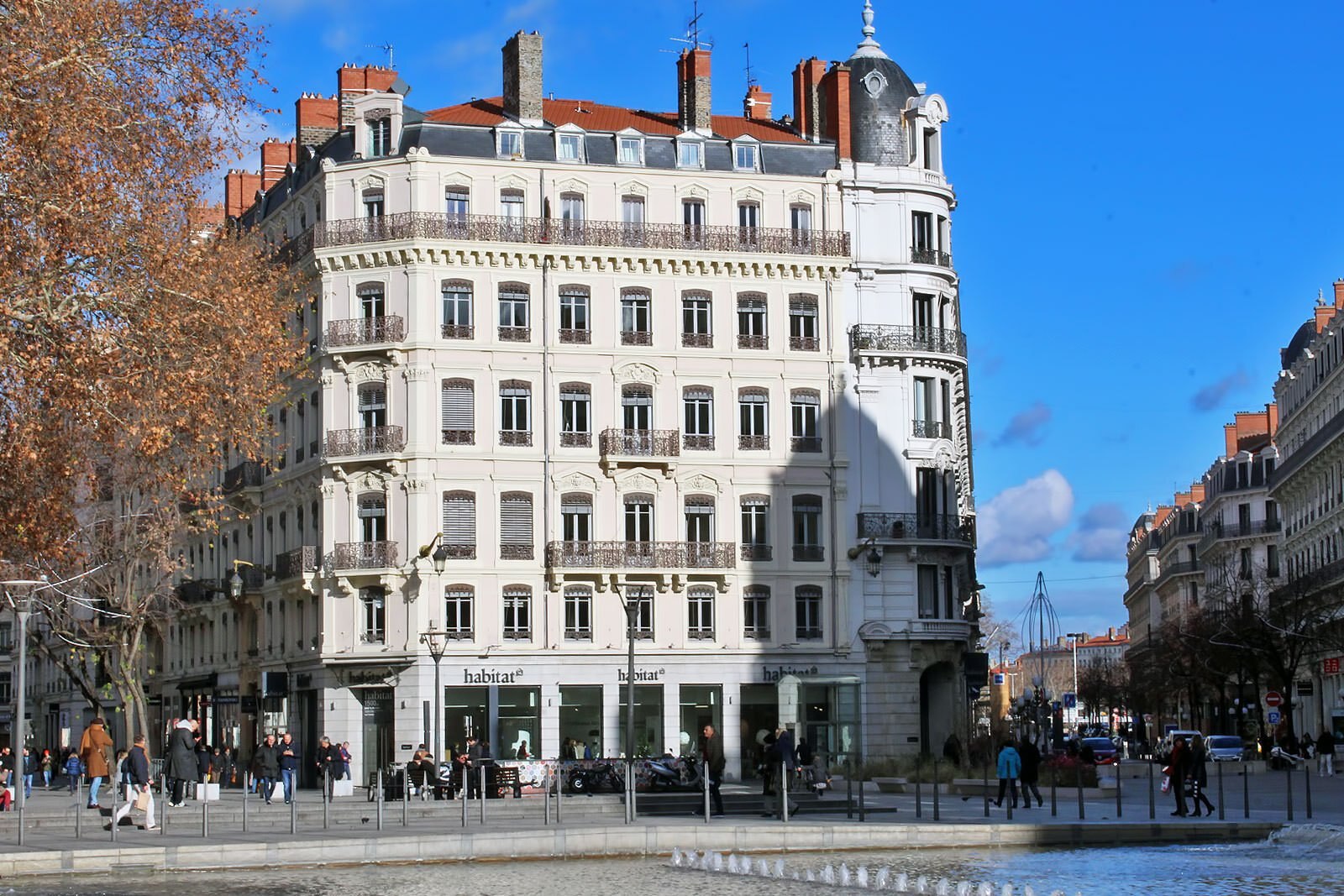 Take your loved one for a window-shopping promenade on the most popular shopping street in Lyon. Centrally located, the Rue de la République is a 1 km street, pedestrianised for around 600 metres between Bellecourt Square and The Cordeliers Square. Lined with a myriad of boutiques, cafés and restaurants, you'll find shopping centres, designer stores and international food outlets here. Wide and framed by majestic Haussmann-style buildings, It's a lively, pleasant shopping hub.
Location: Between Bellecourt and La Comédie squares, on the Presqu'île (the Peninsula) in the centre of Lyon
photo by Chabe01 (CC BY-SA 4.0) modified
4
Relax together with a couples' massage
Enjoy a relaxing spa treatment for 2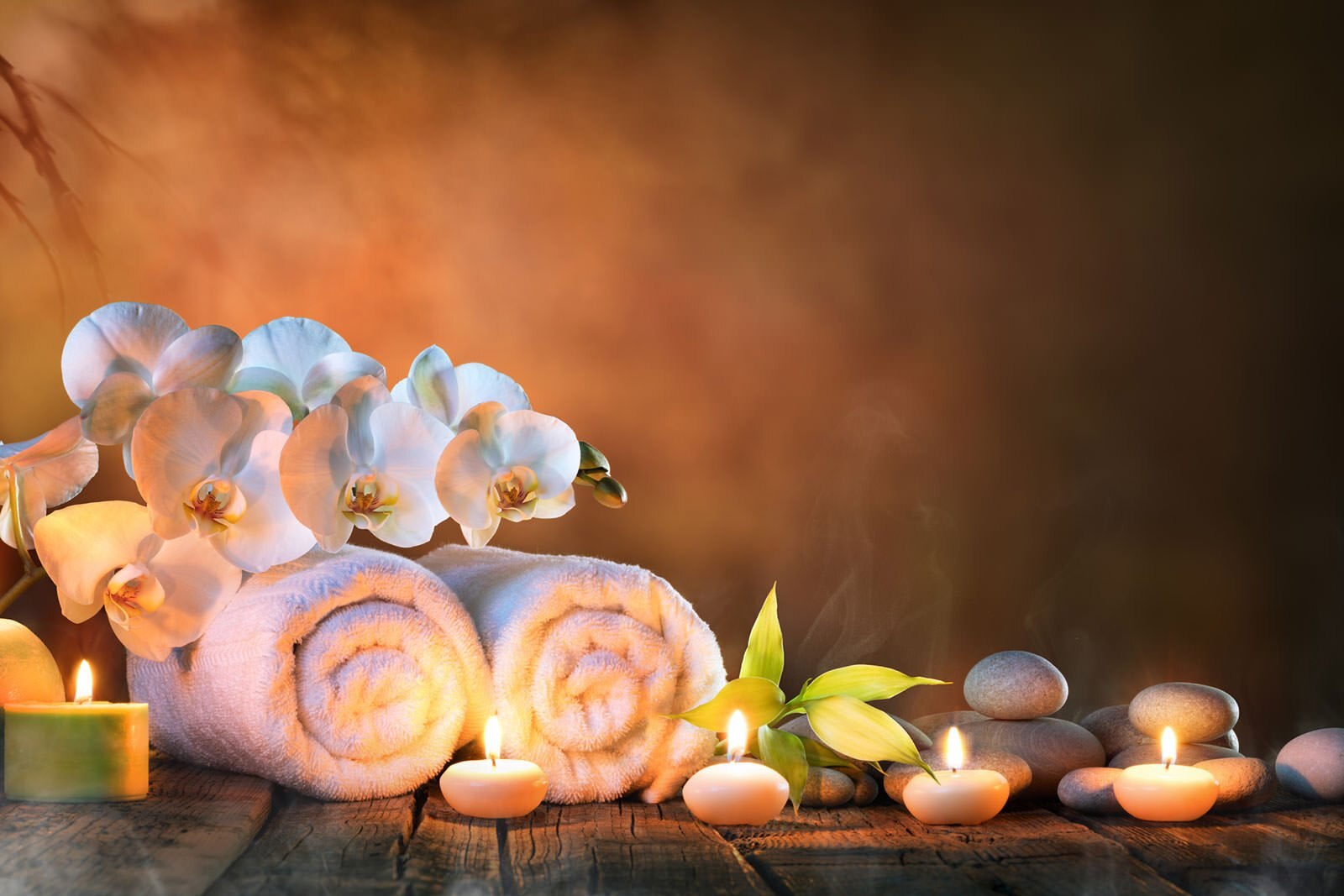 A relaxing spa treatment for 2 is a true delight during a romantic getaway, and Lyon is home to a fair choice of first-class establishments in this domain. Try Spa Cinq Mondes on Rue Auguste Comte. Their 'Ritual of Bliss treatment for 2' is aptly named. Go to Thaï Paradis on Rue Romarin to enjoy a Thai massage with warm oil for 2 – it's really soothing. Last but not least, indulge yourself with a top-notch treatment for 2 at the upscale SPA Pavillon de la Rotonde on Avenue Georges Bassinet in Charbonnières-les-Bains.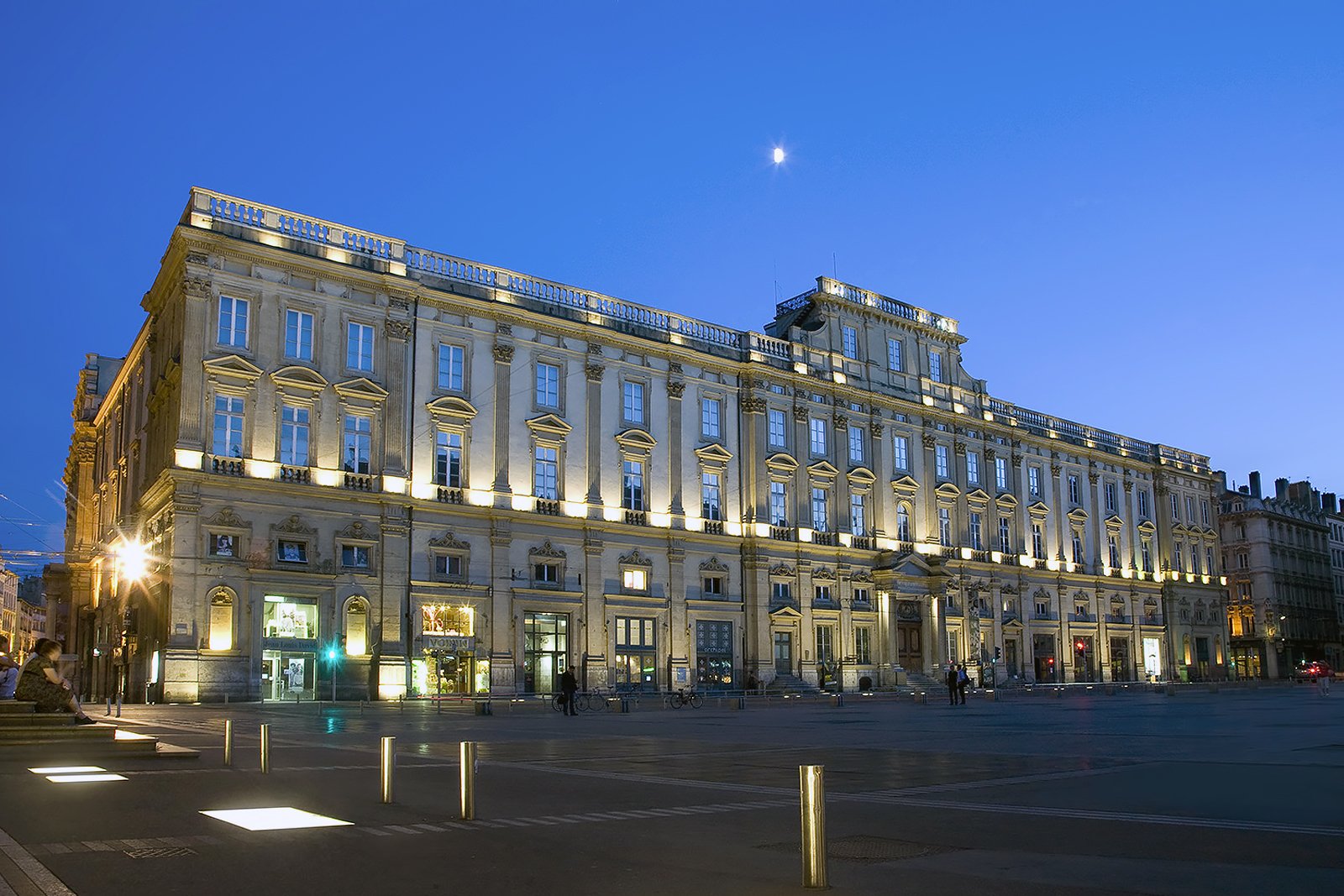 Settled in a former 17th-century Benedictine convent, the Lyon Museum of Fine Arts takes you for a journey through historical and modern arts. The museum's collections feature lovely romantic paintings and sculptures, such as La Tentation de Saint-Antoine by August Rodin and Danseuses sur scène by Edgar Degas. During your visit, be sure to wander in the 1,200 sq m garden, which offers a peaceful place for an amorous stroll. On warm days, you can also enjoy a drink on the terrace of the restaurant that overlooks the garden.
Read more
Location: 20 Place des Terreaux, 69001 Lyon, France
Open: Wednesday – Monday from 10 am to 6 pm (opens at 10.30 am on Fridays, closed on Tuesdays)
photo by Musée des Beaux-Arts de Lyon (CC BY-SA 4.0) modified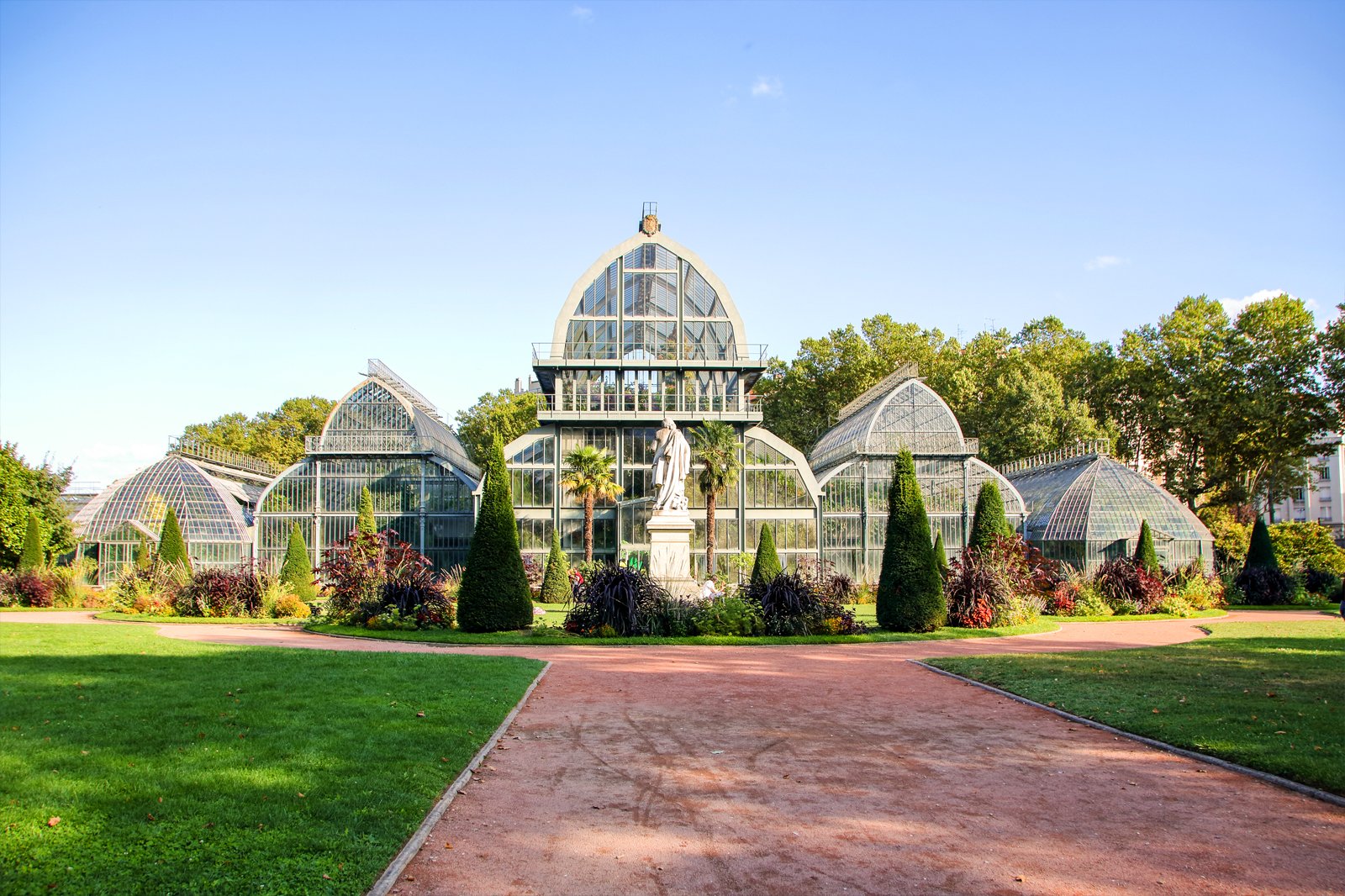 Take a breath of fresh air in one of the largest urban parks in France. The Park of the Golden Head lies just north of the city centre, along the Rhône River. Covering 117 hectares and housing the Lyon Zoo and a botanical garden, it's a very pleasant patch of green to stroll. You can also enjoy a romantic boat ride on the lake and hide away for a while on Memory Island. A few restaurants and food stalls dot the park.
Read more
Location: Parc de la Tête d'Or, 69006 Lyon, France
Open: Daily from 6.30 am to 10.30 pm
7
Catch the sunset from the top of the Fourviere Hill
See night fall from the highest point in Lyon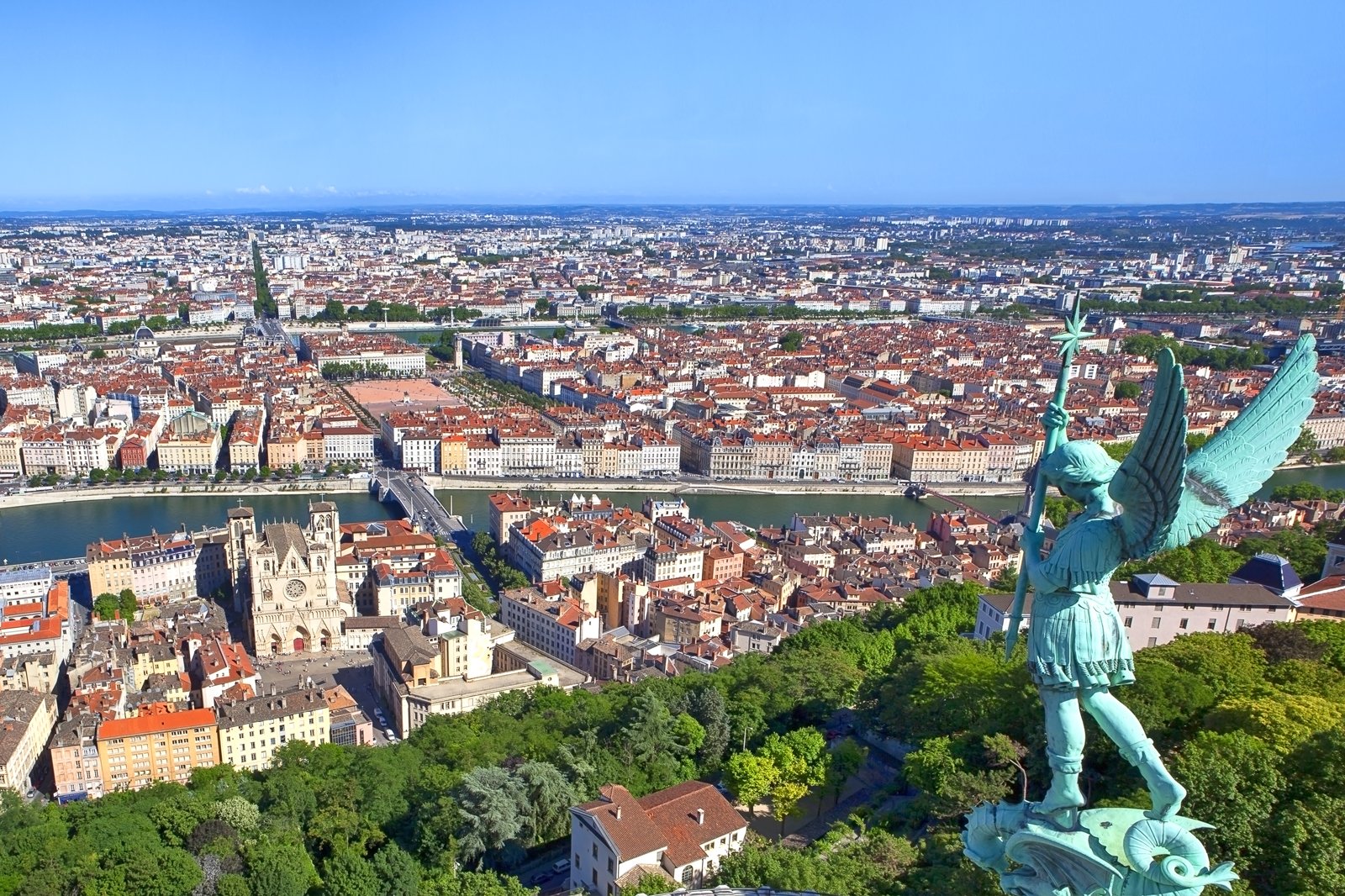 Get to the top of Fourvière Hill by funicular to catch the sunset and some of the best views of Lyon. A large panoramic terrace partially covered with trees sits on the left, at the foot of the Basilica of Notre-Dame de Fourviere. Take a seat on one of the benches available and enjoy the serene ambience of the place. It's usually quiet and not too crowded on week days, outside the school holidays.
Location: Place de Fourvière, 69005 Lyon, France
8
Enjoy an unusual dinner in Le Wagon Bar
Eat on the move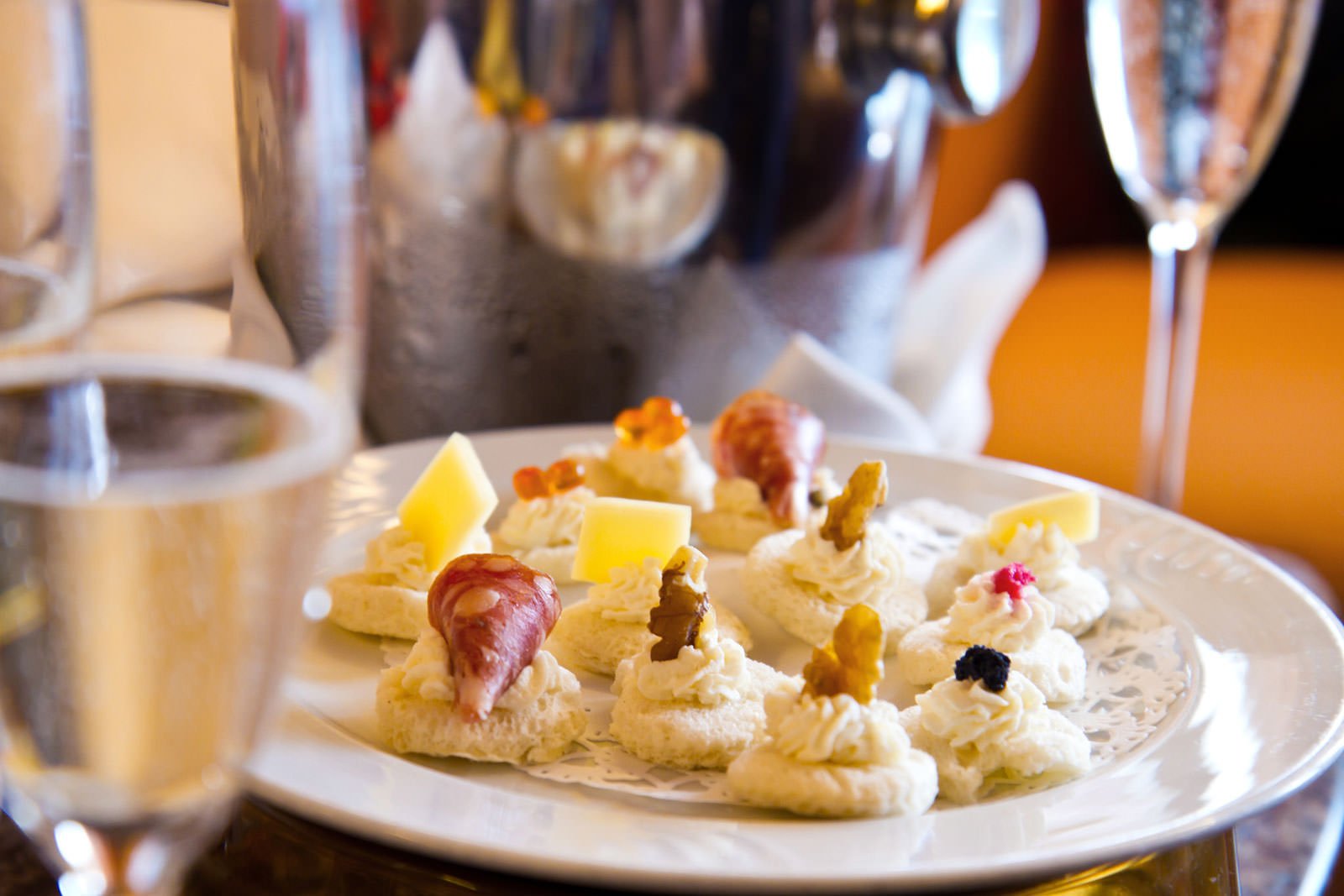 Jump aboard a bus equipped with a glass roof and large picture windows for an unusual dinner. Once you're settled at your table, the bus departs for a slow-paced ride through the Old Town and the city centre. A 5-course dinner prepared by Jérémy Galvan, a 1-star chef, is served while the bus navigates through the city for 3 hours. Lyon by night is superb, the décor and atmosphere in the bus is stylish and jazzy, the dinner is refined and the wine list features only top-notch labels. In short, you should not miss such a great experience.
Location: Place Bellecour, 69002 Lyon, France
9
Treat yourself with a romantic dinner
Dine in intimate gourmet restaurants with your loved one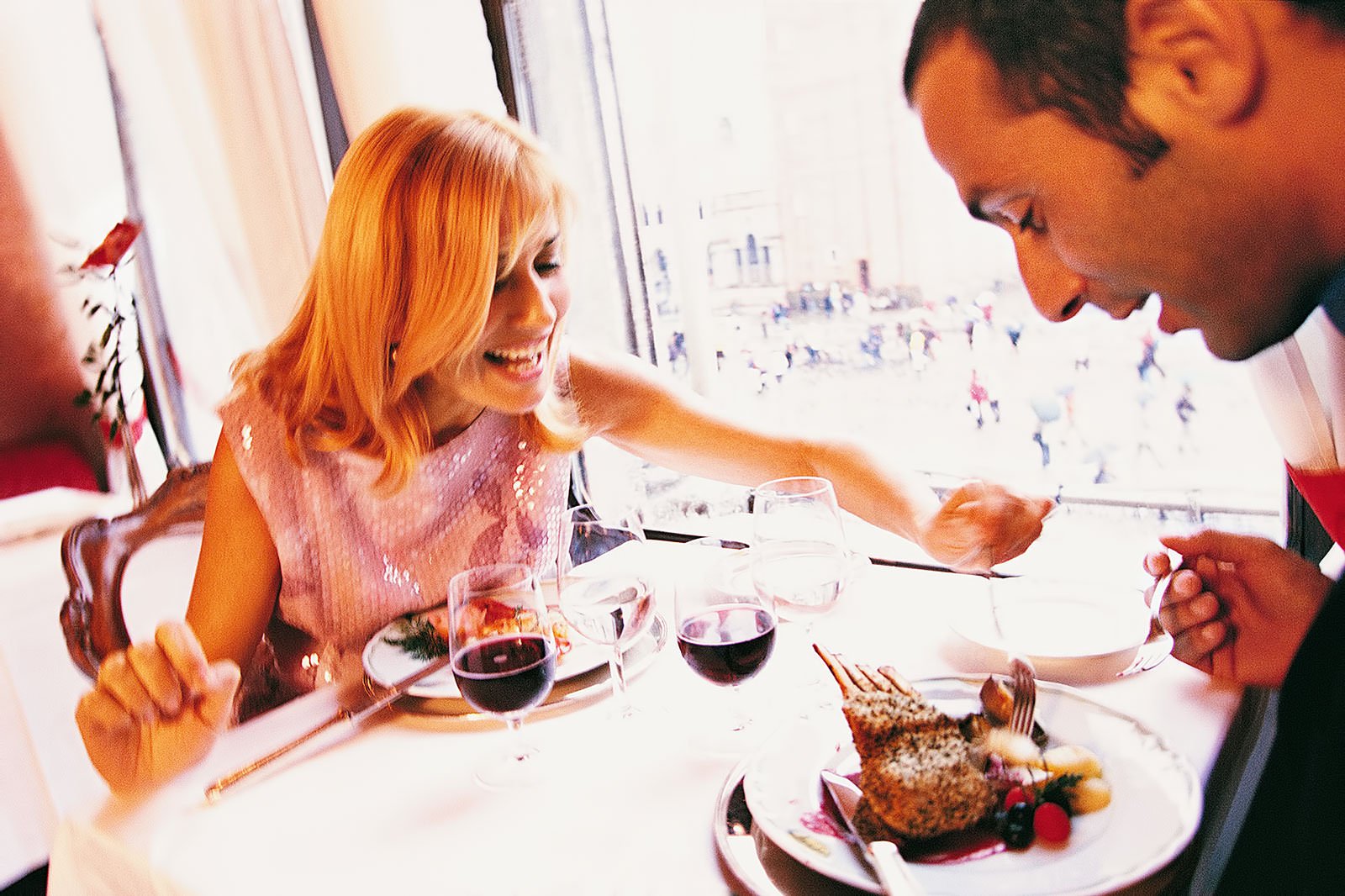 Often referred to as the French capital city of gastronomy, Lyon is a true gourmet's paradise. Here are 3 restaurants which serve first-class fare in a romantic atmosphere. Enjoy a delicious dinner with a view of the Rhône River at Les Trois Dômes on Quai Dr. Gailleton. Further east, you can have an amorous dinner in the small and quiet L'Archange, on Avenue Jean Mermoz. Last but not least, Burgundy Lounge on Quai Saint-Antoine is an intimate and creative restaurant with a décor that blends vintage and modern styles.
10
Watch a show at the Lyon Opera
Spend an evening in one of the world's best lyrical theatres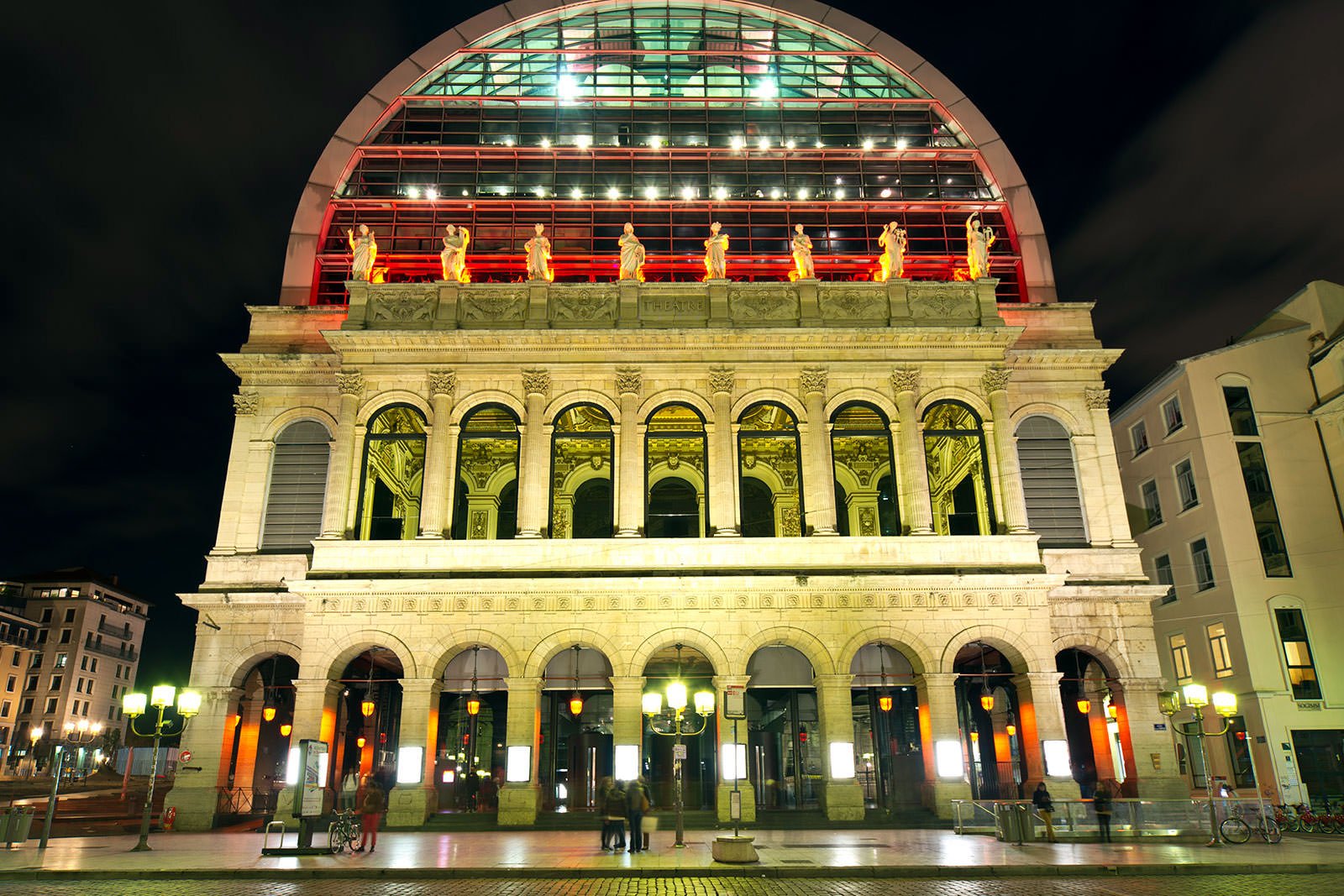 Settled on the Comédie Square, in the heart of the city, Lyon Opera offers a very pleasant place to end the day in style. Considered one of the best lyrical theatres in the world, it presents a great choice of shows from classic opera to ballet to jazz concerts. Featuring sublime settings, an elegant atmosphere and shows of an exceptional quality, a night at the opera with your loved one will leave you both with an unforgettable memory of Lyon.
Location: 1 Place de la Comédie, 69001 Lyon, France
photo by Steve Collis (CC BY 2.0) modified
Back to top