The Saint-Ouen Flea Market is among the largest flea markets in the world with all manner of secondhand and vintage goods on offer from clothing to arts, crafts and antiques. The market is situated on the northern end of the Parisian city centre and draws crowds from all over the region.
The Saint-Ouen Flea Market has existed since at least 1905 and has steadily grown over the years. Since 2001 it's been an Architectural Urban and Landscape Heritage Protection Zone and is an important part of the cultural soul of this region. From handmade arts and crafts to eclectic bric-a-brac, it's all here.
Saint-Ouen Flea Market - one of the highlights of 10 Things to Do in Paris on a Small Budget and 5 Best Food and Flea Markets in Paris (Read all about Paris here)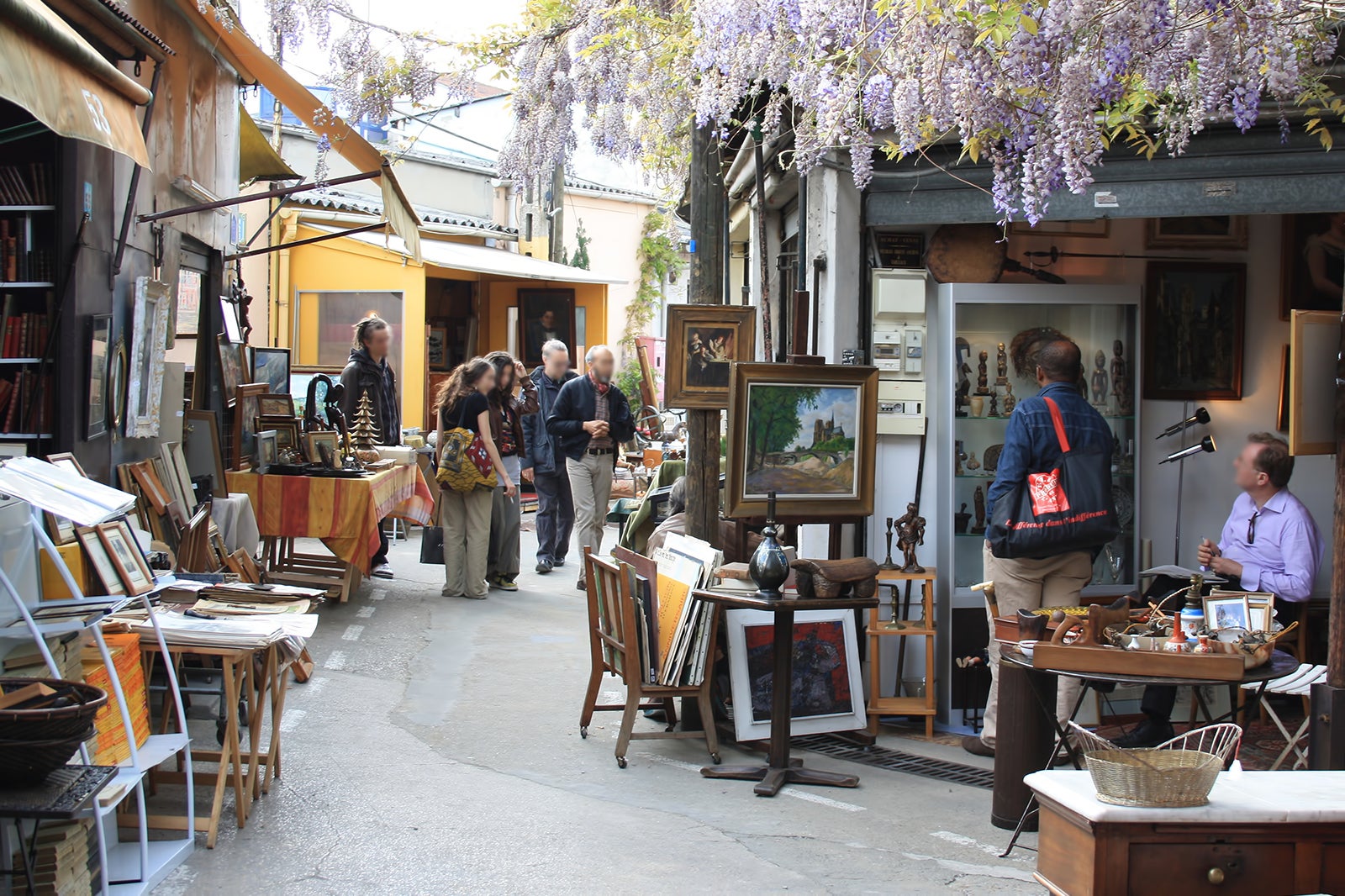 Highlights of the Saint-Ouen Flea Market
The Saint-Ouen Flea Market is one of the oldest and longest-running flea markets in the world. Here you can find a massive range of wares and offerings from outdoor booths and tables as well as indoor shops. You can easily spend a full day or even several days doing nothing but exploring the various nooks and crannies of the shops here.
The market comprises more than 2,500 stores spread across 15 individual, smaller markets. Some of the more famous ones include the Vernaison Market, Vallés Market, Malik Market, Biron Market and Dauphine Market.
Good to know about the Saint-Ouen Flea Market
The Saint-Ouen Flea Market can be tricky to find, and once you are there it's easy to get lost among the offerings. The stalls are like a maze and you can lose yourself as you explore the nooks and crannies, searching for hidden treasures.
The city offers special weekend insider tours of the flea market. These tours offer expert local guides who know the history and merchants as well as how to bargain with them. Taking a tour can make your visit well worth your while. In addition, your tour guide can help you if you don't speak French, which can be a barrier at the market.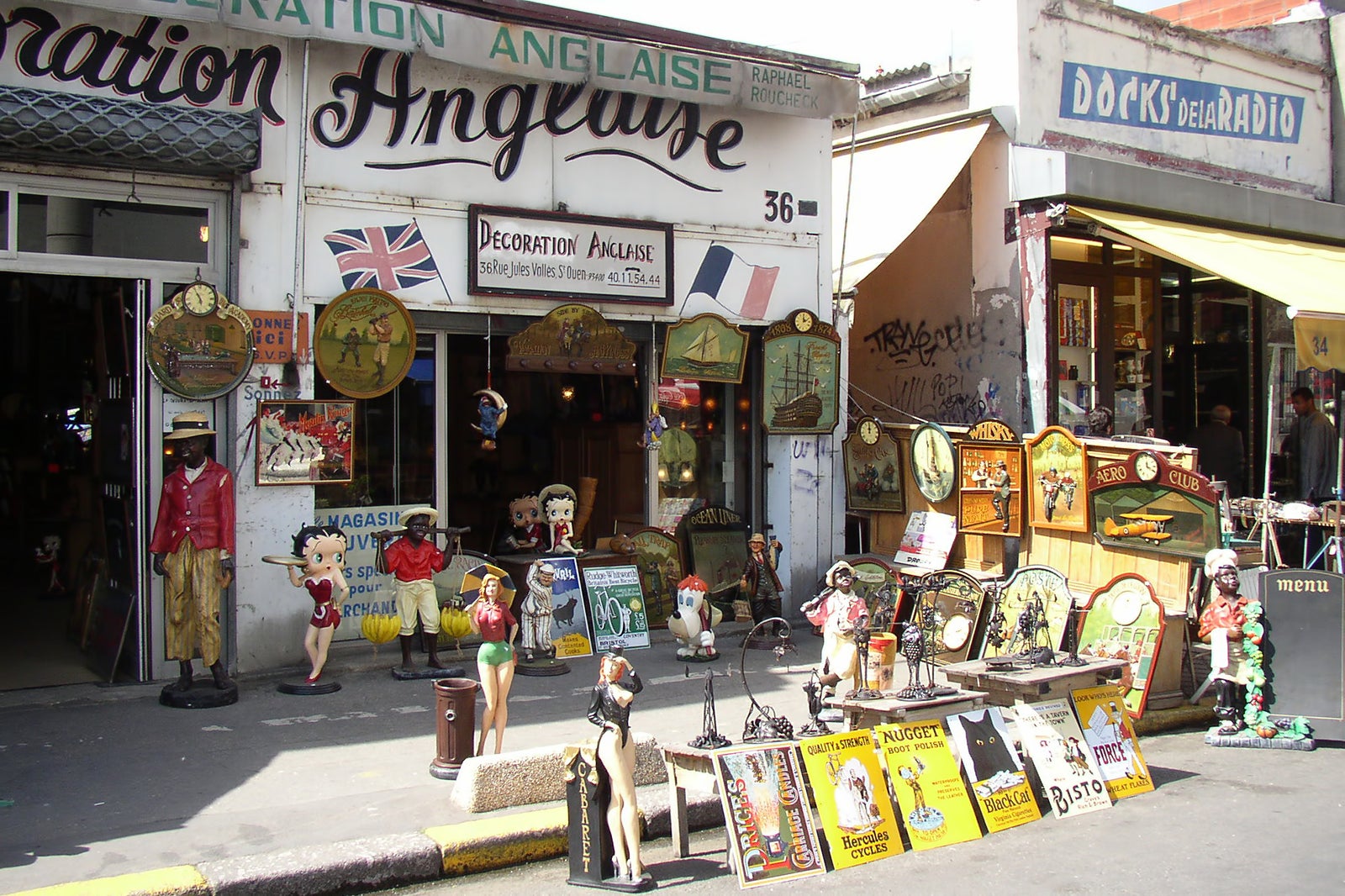 Saint-Ouen Flea Market
Location: 87 Rue des Rosiers, 93400 Saint-Ouen, France
Back to top