Paris Travel Essentials
Useful Information to Help You Start Your Trip to Paris
Our Paris Travel Essentials lays out the essential information you need to help planning your trip to one of the most popular destinations in France. No matter how frequently you travel, some questions will always need answers: What's the weather like? How can I get from the airport to my hotel? What currency and type of plug do I need? We have all these answers plus other basic info about the best time to go, getting there, getting around, and a few useful travel tips.
It's all compiled in this Paris Travel Essentials. After reading this short and easy-to-read guide, you will be a little more prepared to start your trip in Paris.
1
When is the best time to travel to Paris?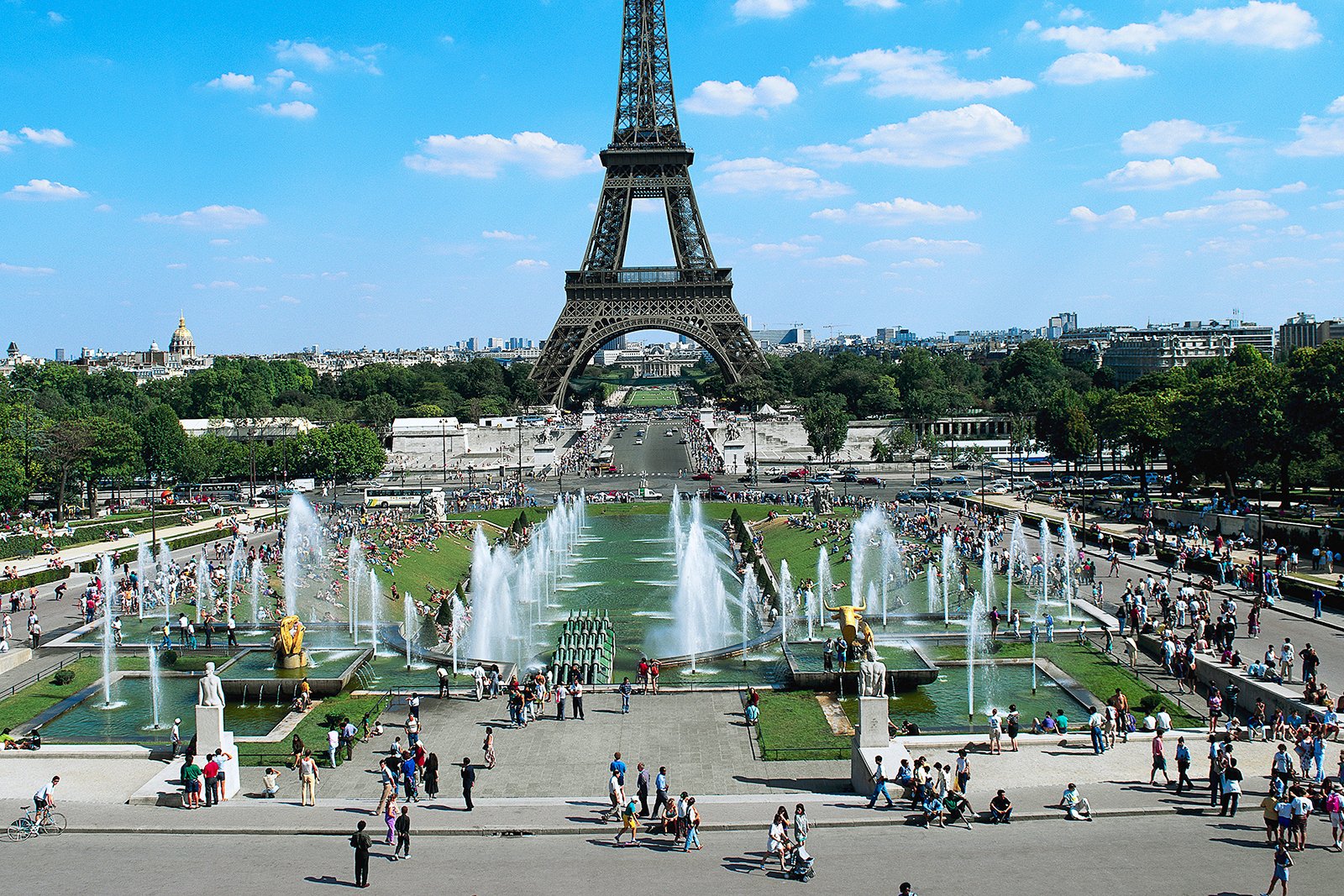 Paris's climate is oceanic, with temperatures ranging from 2ºC in winter to 25ºC in summer.
Most rainfall occurs from October to May, although it can rain at any time of year.
Spring and summer are peak tourist times, and hotel and flight prices rise accordingly.
September is a great time to visit, as the temperatures are still pleasant and precipitations are scarce.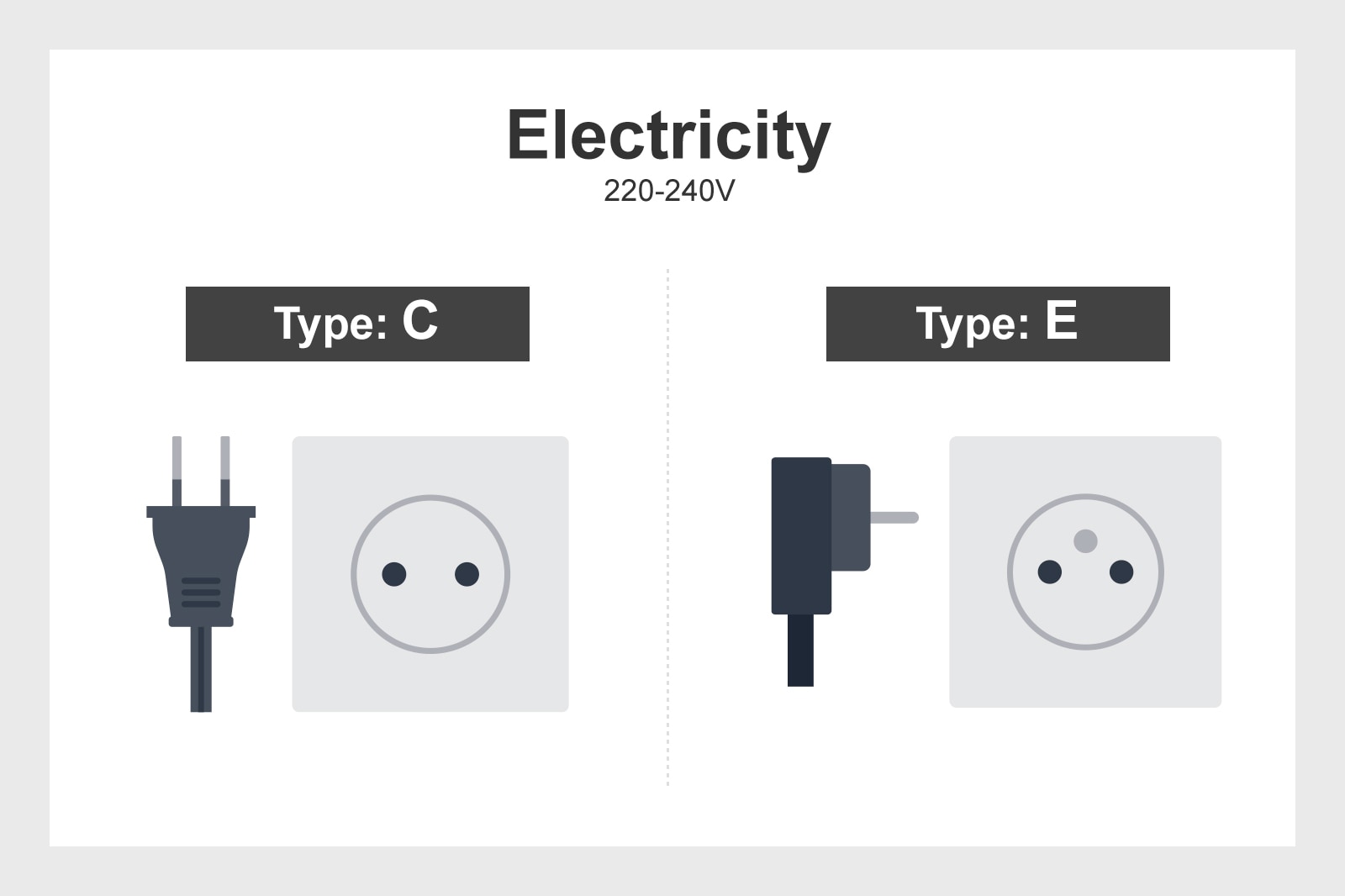 Languages: French
Plug Type: Type C, and E
Electricity: 220-240 V
Currency: Euro (€)
International Dialling code: +33 1
3
How to get to my hotel in Paris?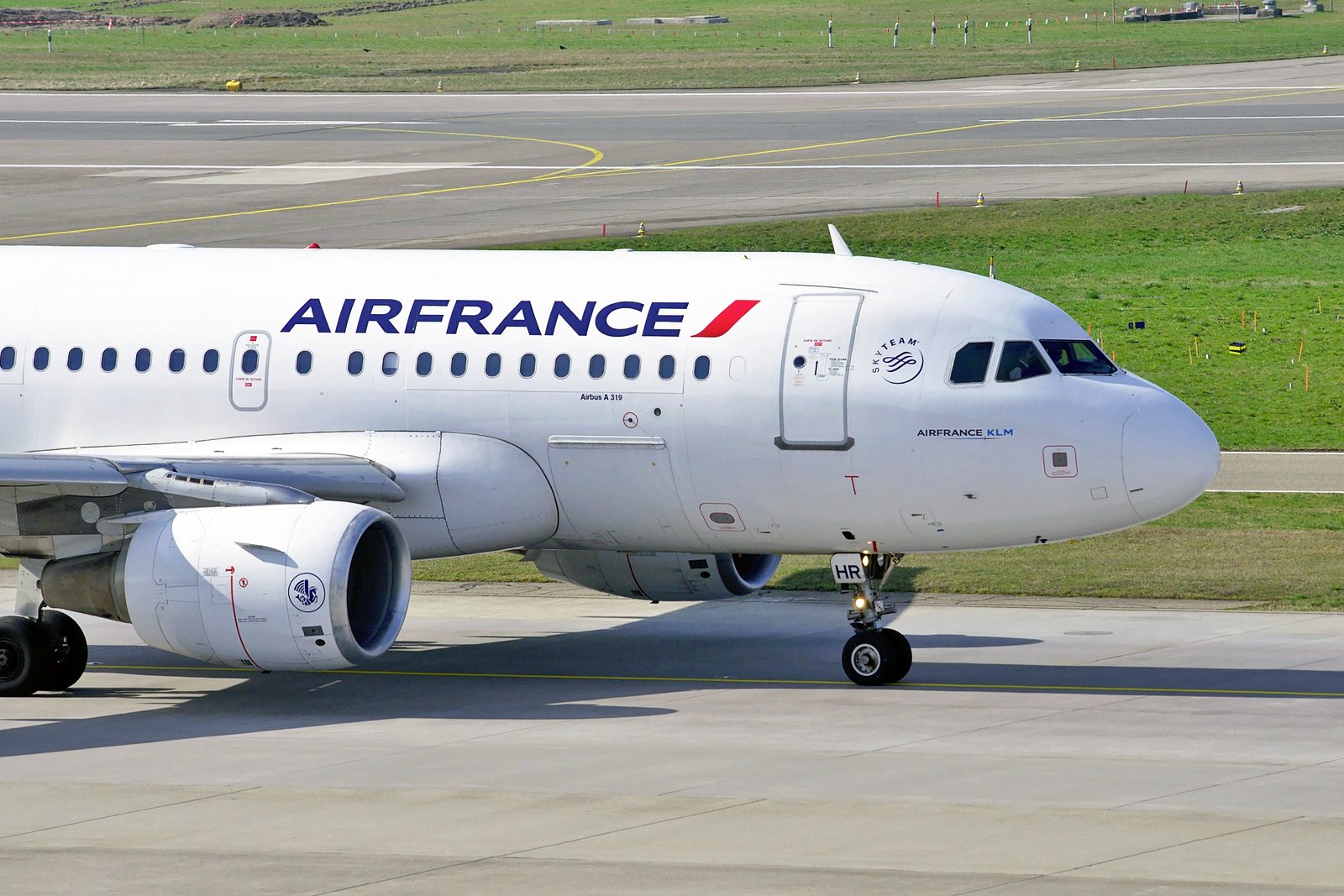 Charles de Gaulle Airport
Charles de Gaulle Airport is the prime arrival hub in France. It sits 25 km northeast of Paris. It is Europe's 2nd busiest airport.
Getting to the city: All terminals are connected to a RER station (Regional Express Network) that serves Paris, and to a TGV station (High-Speed Train) from where you can mostly get anywhere in the country. Buses to Paris city centre and to Disneyland Paris are also at hand, as well as taxis and car rental agencies. It takes about 75 minutes by taxi to get to the city centre.
Orly Airport
Orly is the second international arrival hub and busiest domestic airport in France. It's located 17 km south of Paris.
Getting to the city: Orly is linked to the city centre and other places around Paris by RER (Regional Express Network), bus and coaches. You can also rent a car and easily get to the city centre via the A106 highway connected to the airport. A transfer by taxi to Paris downtown takes about 40 minutes.
Beauvais-Tillé Airport
Chances are that you'll land in Beauvais-Tillé Airport if you travel on a charter or low-cost airline. The distance between this international airport and Paris is 85 km.
Getting to the city: Coaches are at hand to reach the capital in about 80 minutes. You can also take a taxi to the closest train station 4 km away, so you'll be in Paris in about 125 minutes. Last but not least, yet more expensive, it takes about 70 minutes by taxi from Beauvais-Tillé Airport to Paris.
Paris train stations
There are no less than 7 train stations in Paris. Each train station serves a specific geographical area according to its location in Paris:
Gare du Nord (North Station) is the most important train station. It directly connects Paris to London by the Eurostar. It also serves the north of France and Belgium.
Montparnasse serves the west of France.
Austerlitz serves central France and the southwest.
Gare de l'Est serves the east of France, Germany and Switzerland.
Gare de Lyon, southeast of France.
Saint-Lazare serves Normandy.
Bercy serves the south and southeast of France, and Italy.
4
How to get around Paris?
Travel tips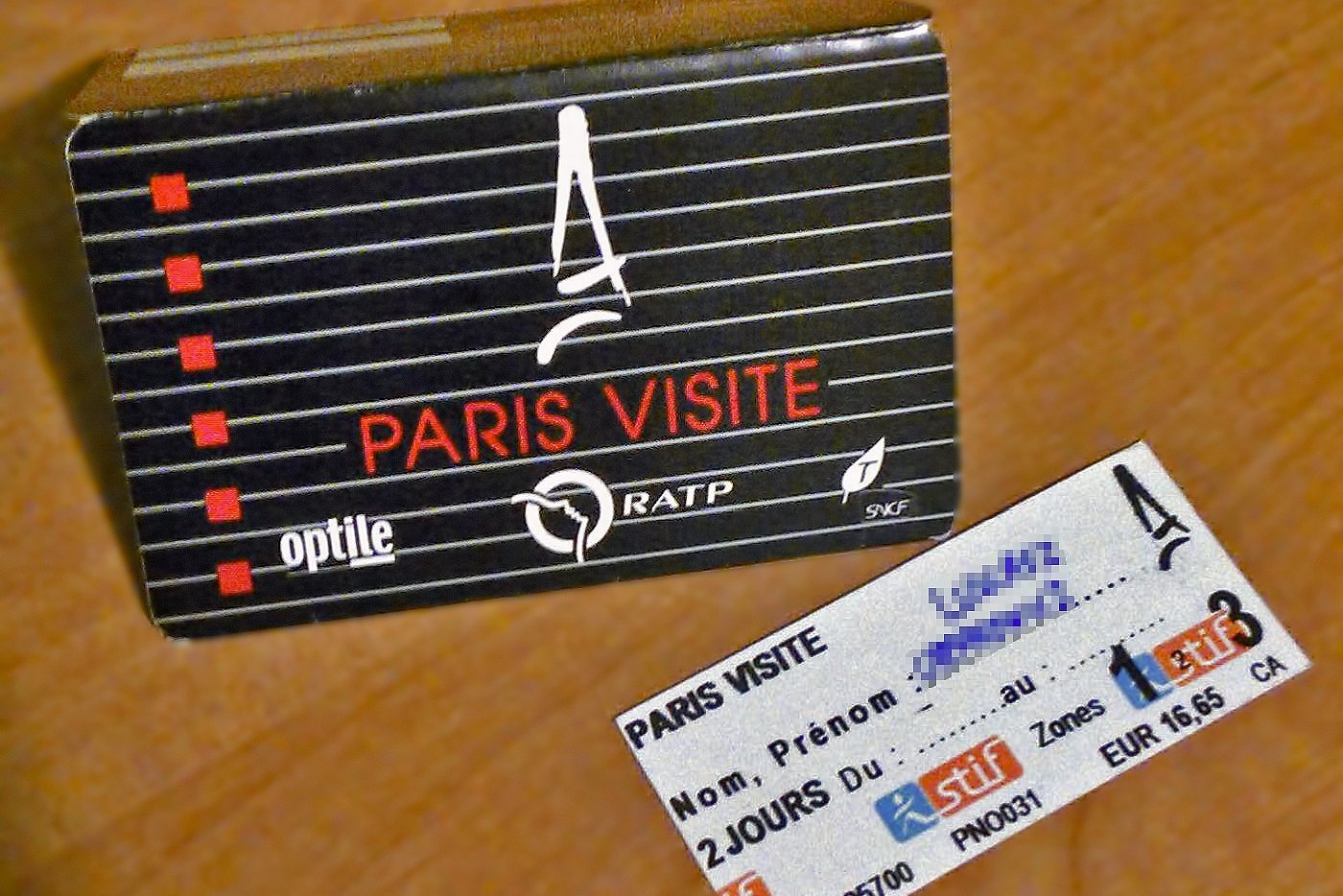 Get a Paris Visite Travel Pass to easily get around the city. Available for 1 up to 5 days, you'll save a lot by using this convenient card that gives you access to metro, bus, tramway, RER and suburb train networks. If you plan to visit many attractions, you can opt for a Paris Pass which, in addition to the public transports, allows you free entrance or great discounts to over 60 attractions and tours. Tickets and travel passes can be purchased from ticket vending machines and/or staffed counters in all of the metro, RER and tramway stations, certain bus stations and some convenience stores.
photo by Łukasz Pojezierski (CC BY-SA 3.0) modified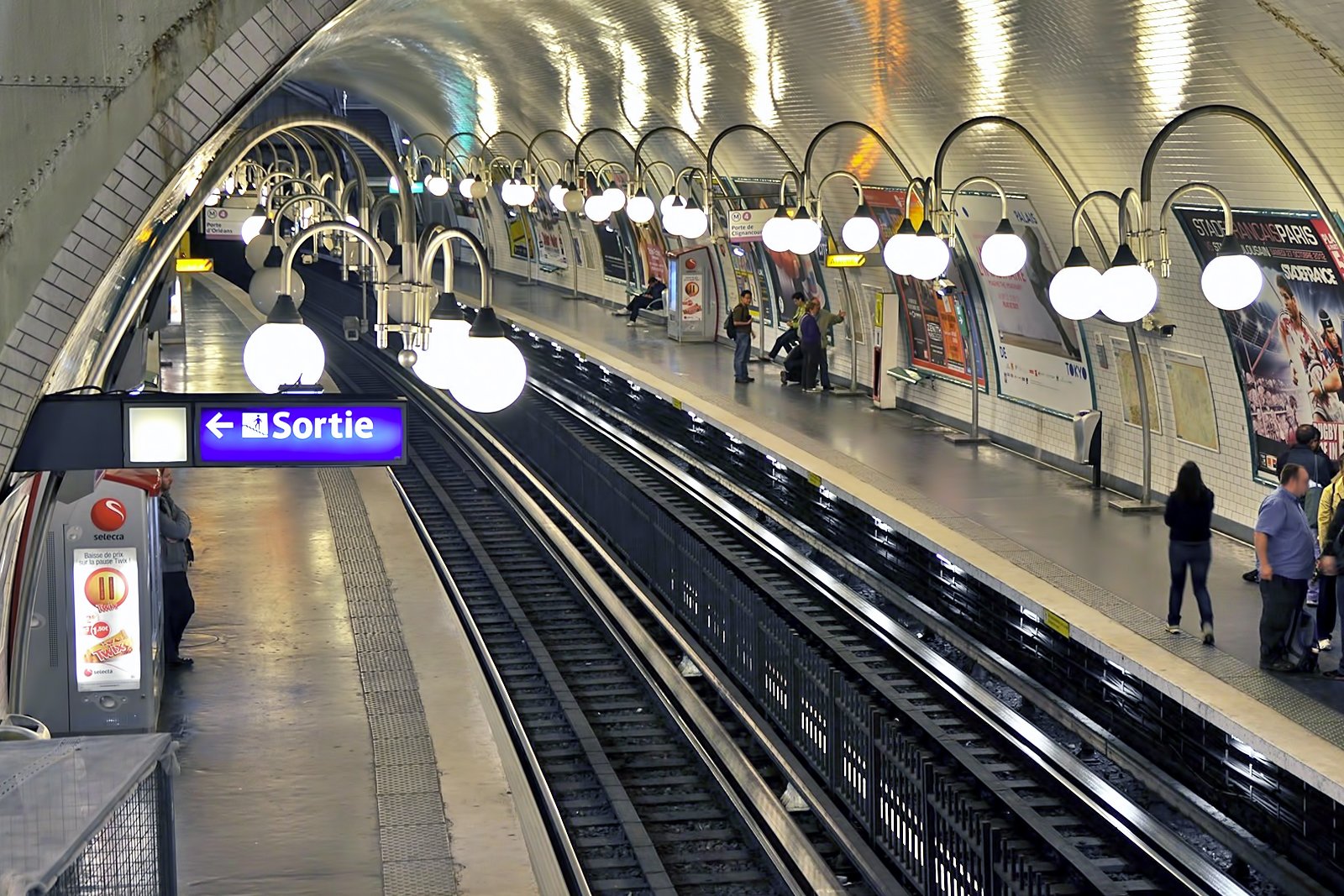 Inaugurated in 1900, Paris Metro (short for "The Paris Metropolitan Railway Company") is one of the busiest subway systems in Europe. With 245 stations on a 90 sq km area, it's also one of the densest in the world.
A single ticket is valid on the metro and RER networks for 2 hours
There are 16 lines, all identified with numbers and colours, their direction is indicated by the name of the terminus station
Trains run from 5.30am to 12.30am on week days, and up to 2.15am on weekends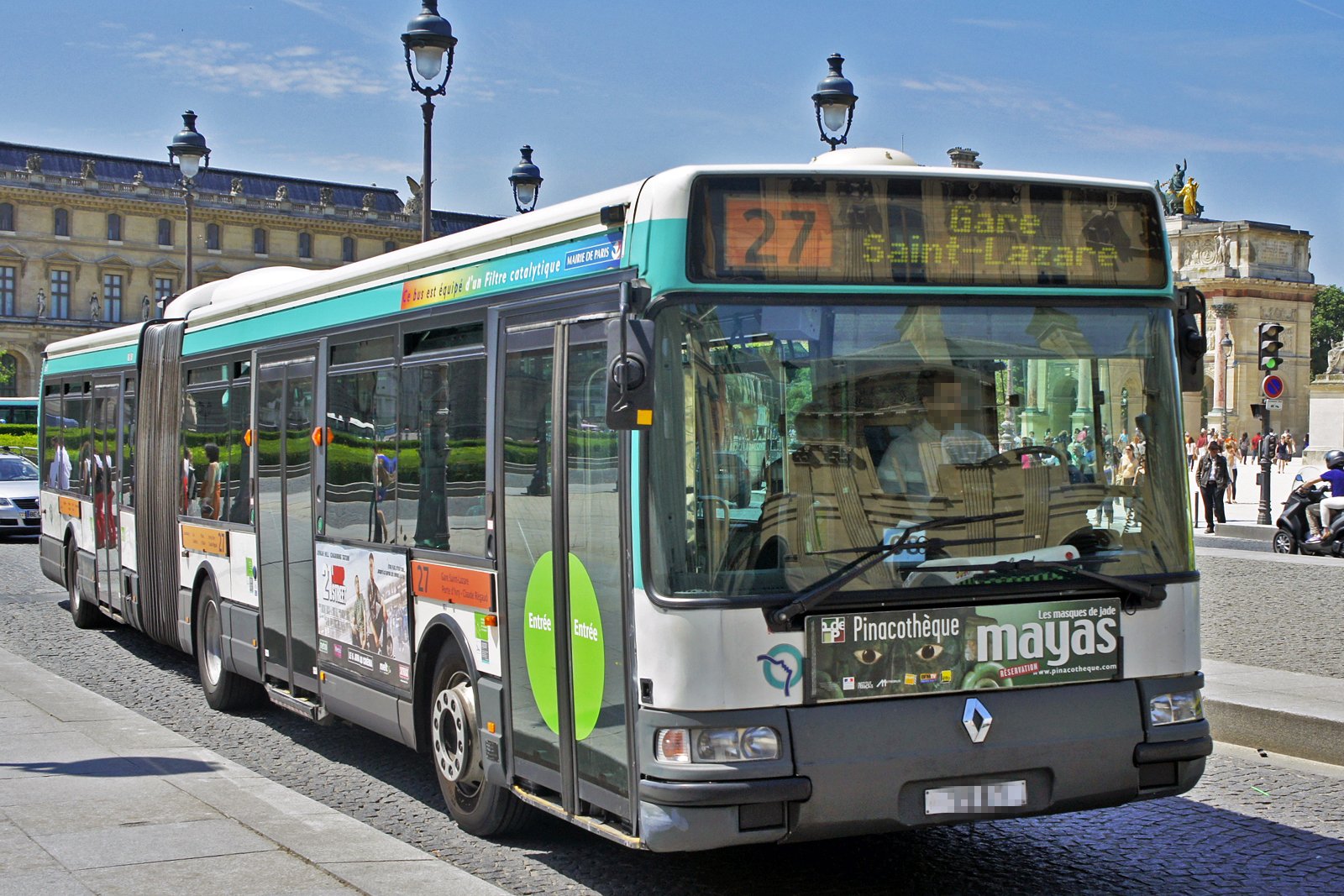 Paris has a network of 69 bus lines. As convenient a mode of transport as the Metro, the advantage of a bus ride is that you can enjoy the views of Paris through the windows.
A flat-rate, single-trip ticket is valid for 90 minutes on the bus network
You can buy a ticket from the driver if you don't have one
Get on the bus at the front door, validate your ticket in the stamping machine or show your pass to the bus driver
Leave the bus through either the central or rear door
Bus stops all have maps to help you find a good route
All the lines are identified with numbers and colours, their direction is indicated by the name of the terminus station
The Noctilien is the night bus service in Paris. It operates 48 bus lines between 12.30am and 5.30am
photo by Mariordo (CC BY-SA 3.0) modified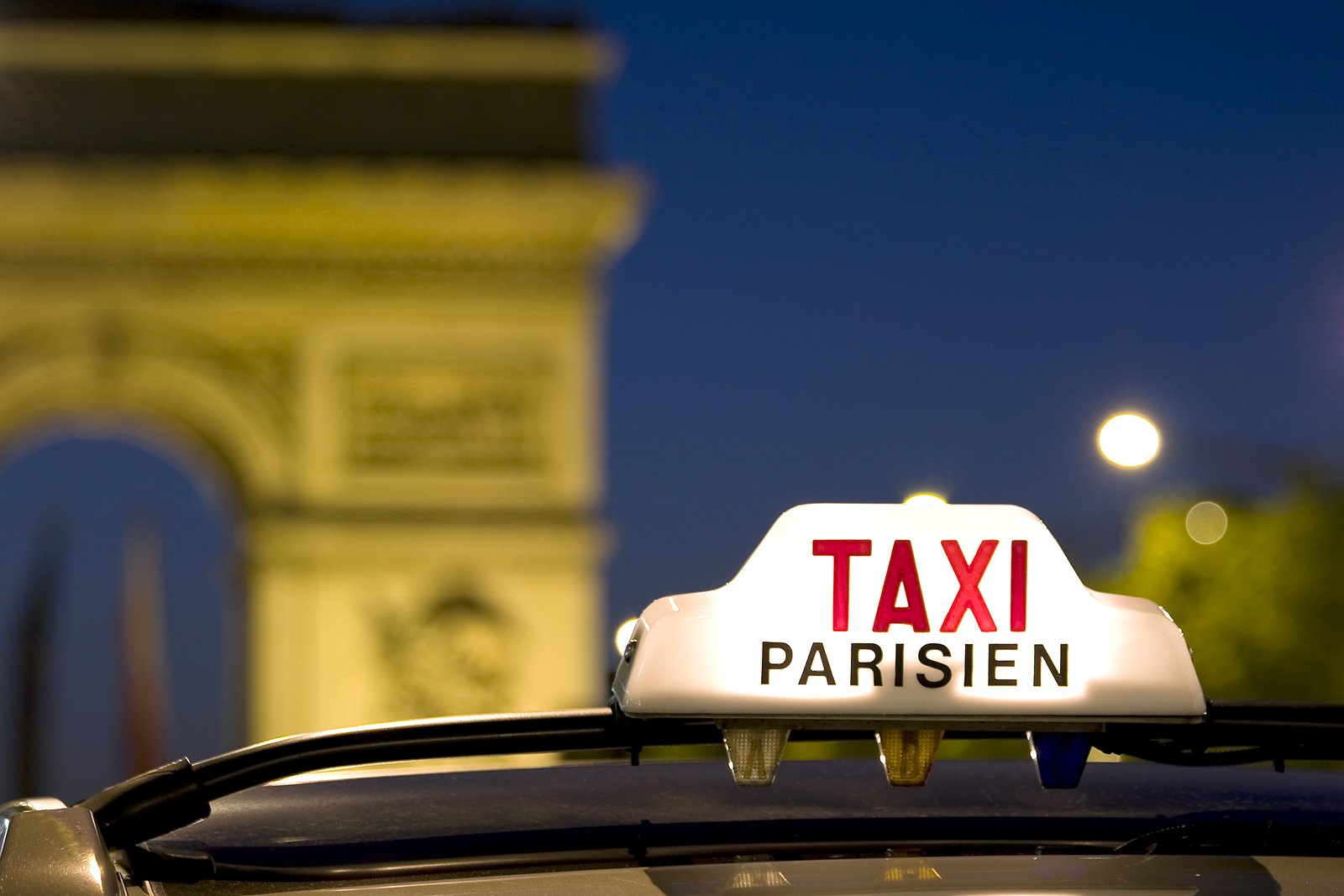 There are around 18,000 licensed taxis in Paris. You can also use the Uber application.
The easiest way to hail a cab is from 1 of the 500 taxi ranks available throughout Paris
It's possible to hail a cab on the street if there's no rank within 50 metres
Most licensed taxis take credit cards, but it's better to ask the driver before you get in
Check out the rooftop of a taxi to instantly see if it's free (green light) or busy (red light)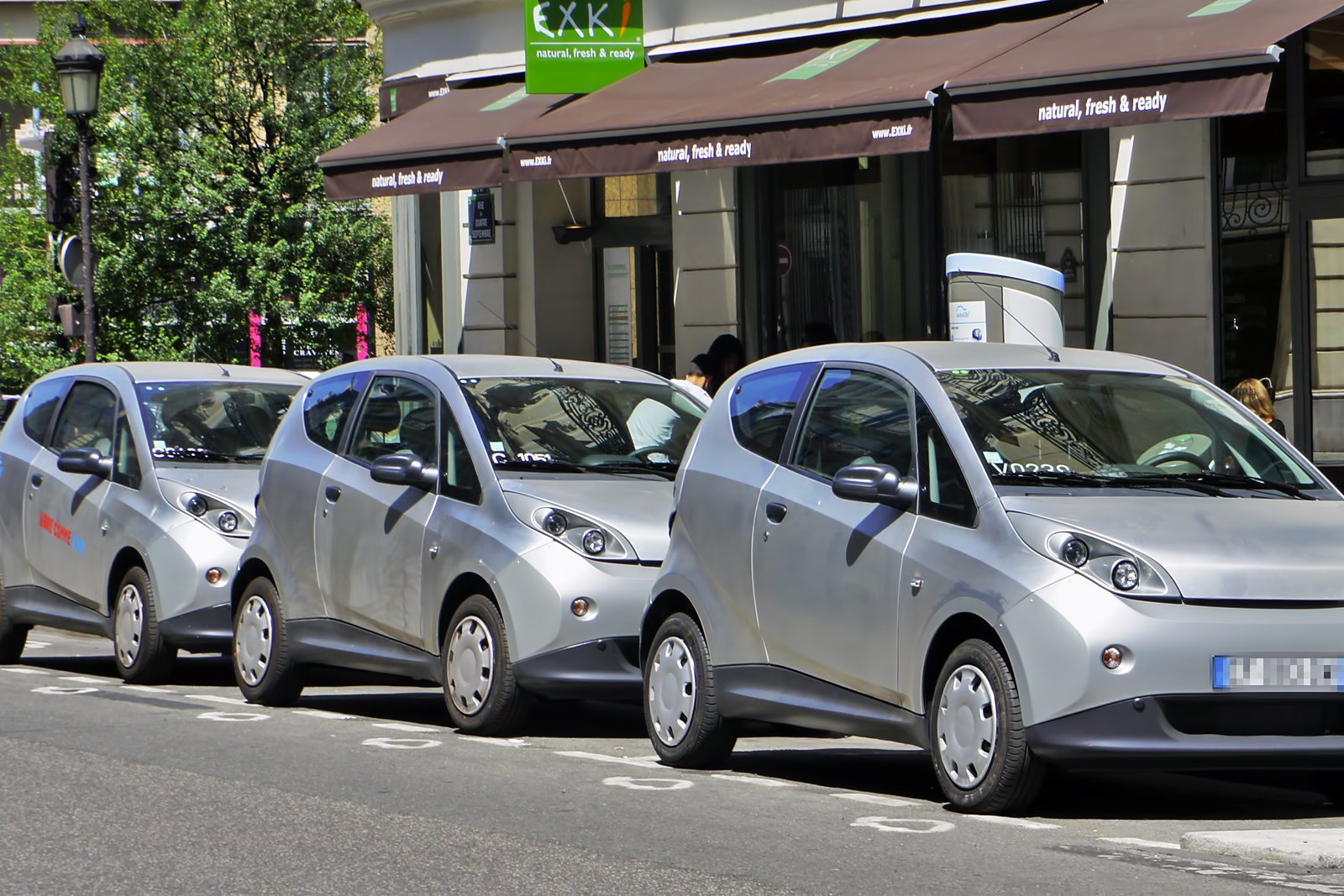 Renting a car is not the best solution if you're planning to stay in Paris city centre. Traffic is congested, car parks are scarce and parking fees can be expensive.
photo by Mariordo (CC BY-SA 3.0) modified
9
What are the main annual events in Paris?
Fête de la Musique (Make Music Day)
What: The Fête de la Musique permits every musician in the country to freely perform in the city streets. Besides the amateur musicians, you'll find large, free concerts featuring professional artists in the main squares of Paris.
When: June 21st
Where: In the streets and squares of Paris (and all cities in France)
Foire du Trône
What: Foire du Trône will transport you straight back to your childhood with a range of classic funfair attractions. In addition to the thrilling rides, the funfair features themed days and festive events, including a carnival.
When: In April and May
Where: On the Pelouse de Reuilly, at the western end of the Vincennes Woods
Bastille Day
What: Commemorating the first major event of the French Revolution of 1789, Bastille Day is now the National Day of France. It features military parades, festive dancing and a huge fireworks display.
When: July 14th
Where: Avenue des Champs-Élysées
photo by Mustang Joe (CC0 1.0) modified
Back to top