The Parc des Buttes-Chaumont covers nearly 25 hectares of vast green space, forested walking trails, a lake and the Temple de la Sibylle that has been featured in romantic paintings. Here you can let the beauty of nature wash over you while enjoying serene places to sit and relax, observing local flora and fauna and enjoying an escape from the city's hustle and bustle.
Whether you're walking on a paved hiking or cycling trail, enjoying the rolling fields and bright flowers of the sloping lawns or looking over the lake, you're sure to find the peace and serenity you crave about 25 minutes north of the city centre.
Parc des Buttes-Chaumont - one of the highlights of 10 Things to Do with Your Family in Paris and 10 Best Things to Do for Couples in Paris (Read all about Paris here)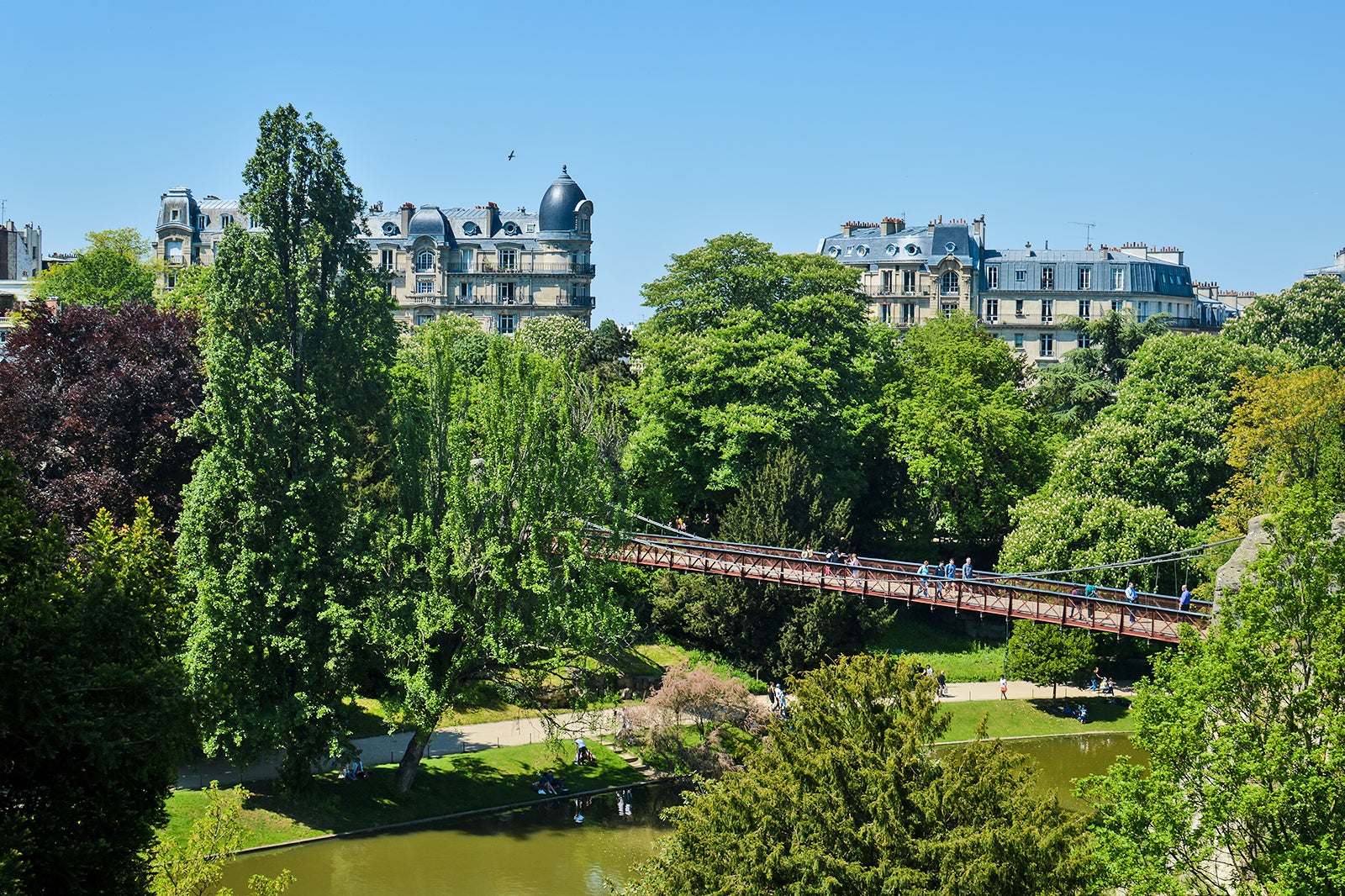 Highlights of Parc des Buttes-Chaumont
The Parc des Buttes-Chaumont is one of the largest public parks in Paris and dates to 1867. Its most notable feature is the Temple de la Sibylle, a smaller version of the Italian Temple of Vesta. The temple has been a feature of romantic paintings and a staple since the park's opening.
At the centre of the park is the 1.5-hectare artificial lake that surrounds a rocky island with steep cliffs. The temple sits at the top of these cliffs, towering 50 metres above the water. You can reach the island via 2 concrete walking bridges.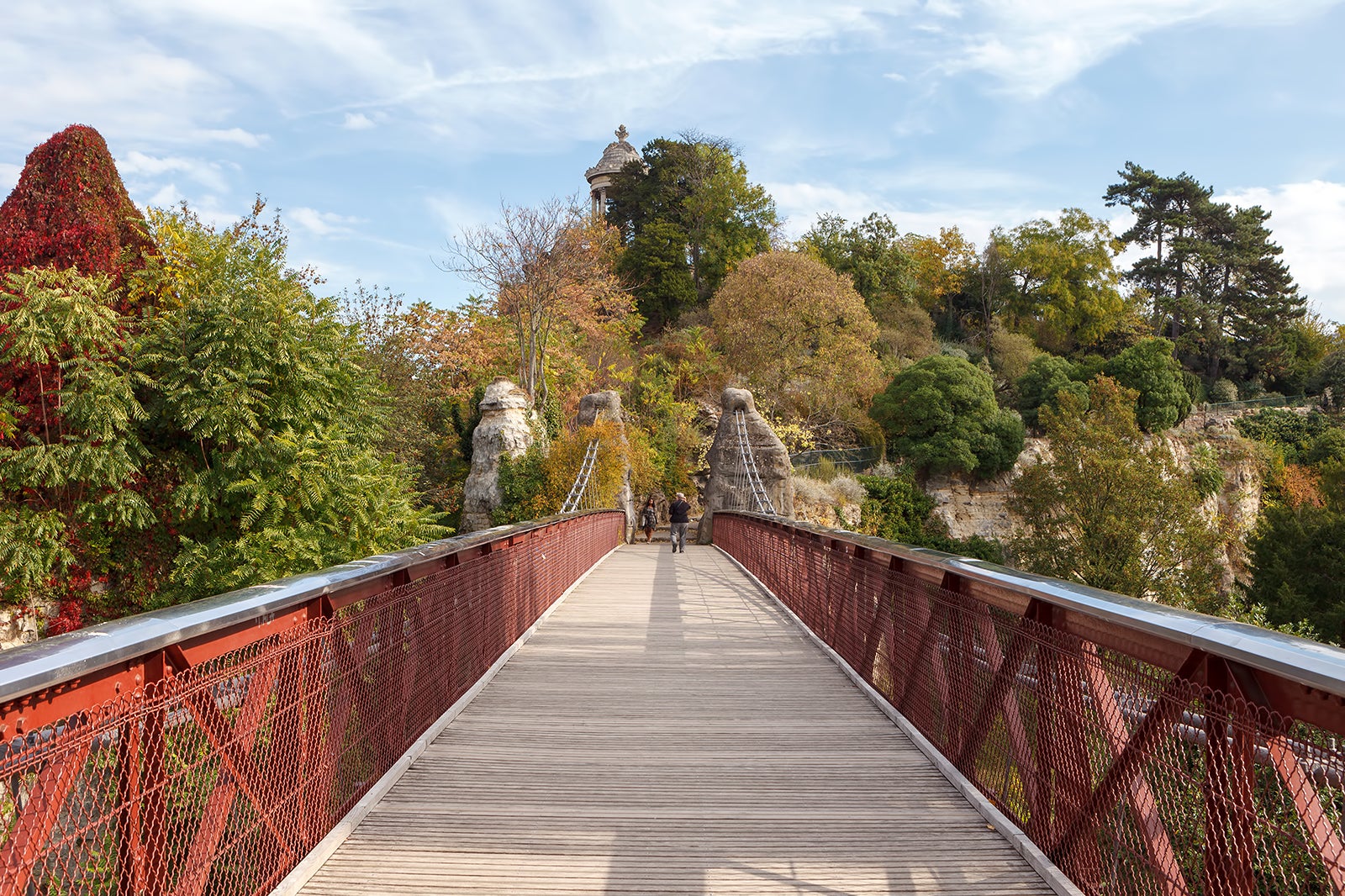 Good to know about Parc des Buttes-Chaumont
Aside from visiting the lake and temple, many people come to Parc des Buttes-Chaumont to enjoy hiking and cycling around paved trails that run through the park and visit an artificial waterfall and cave system. The architecture throughout the park was designed by the same man who was the chief architect for Paris itself.
The park is served by 5 different metro lines, so it's easy to access. A car park is available for those who drive themselves. You can also find 3 restaurants on-site to grab a bite to eat. The park is adapted for mobility access and is free to visit for all.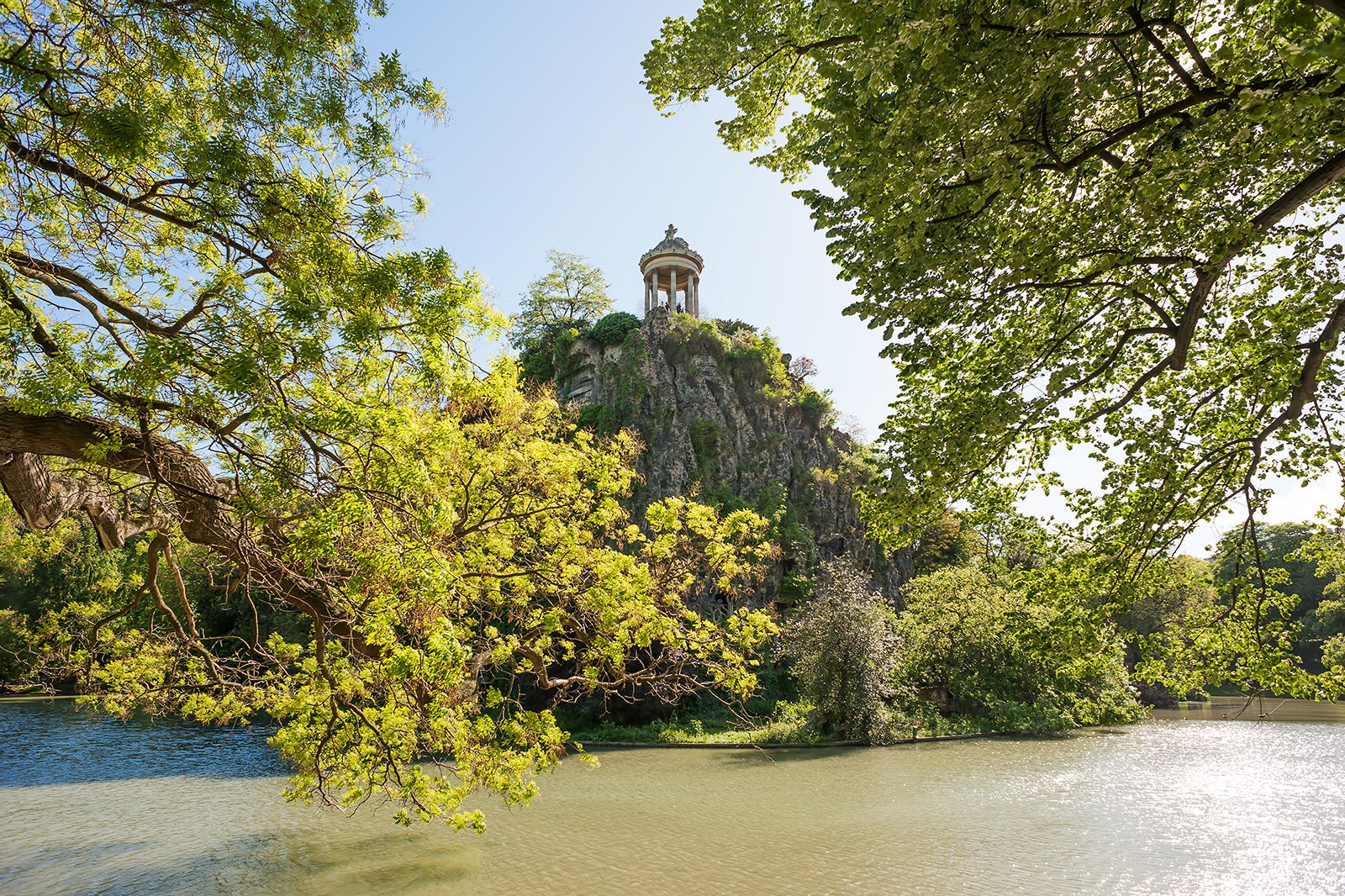 Parc des Buttes-Chaumont
Location: 1 Rue Botzaris, 75019 Paris, France
Open: 24/7
Phone: +33 (0)1 48 03 83 10
Back to top