Le Marais is a trendy district located within the 3rd and 4th arrondissements of Paris. It was one of the few districts that were spared during Napoleon's modernisation of the French capital. This makes it home to some of Paris's oldest buildings.
Although its small cobblestone streets and 17th-century mansions can give you a glimpse of the old French capital, it's anything but outdated. Within this district, you'll find a dizzying array of artisanal coffee shops, contemporary art galleries, quirky boutiques, and hip bars.
Le Marais in Paris - one of the highlights of How to Make the Most of Your Paris Business Trip and 10 Best Places to Go Shopping in Paris (Read all about Paris here)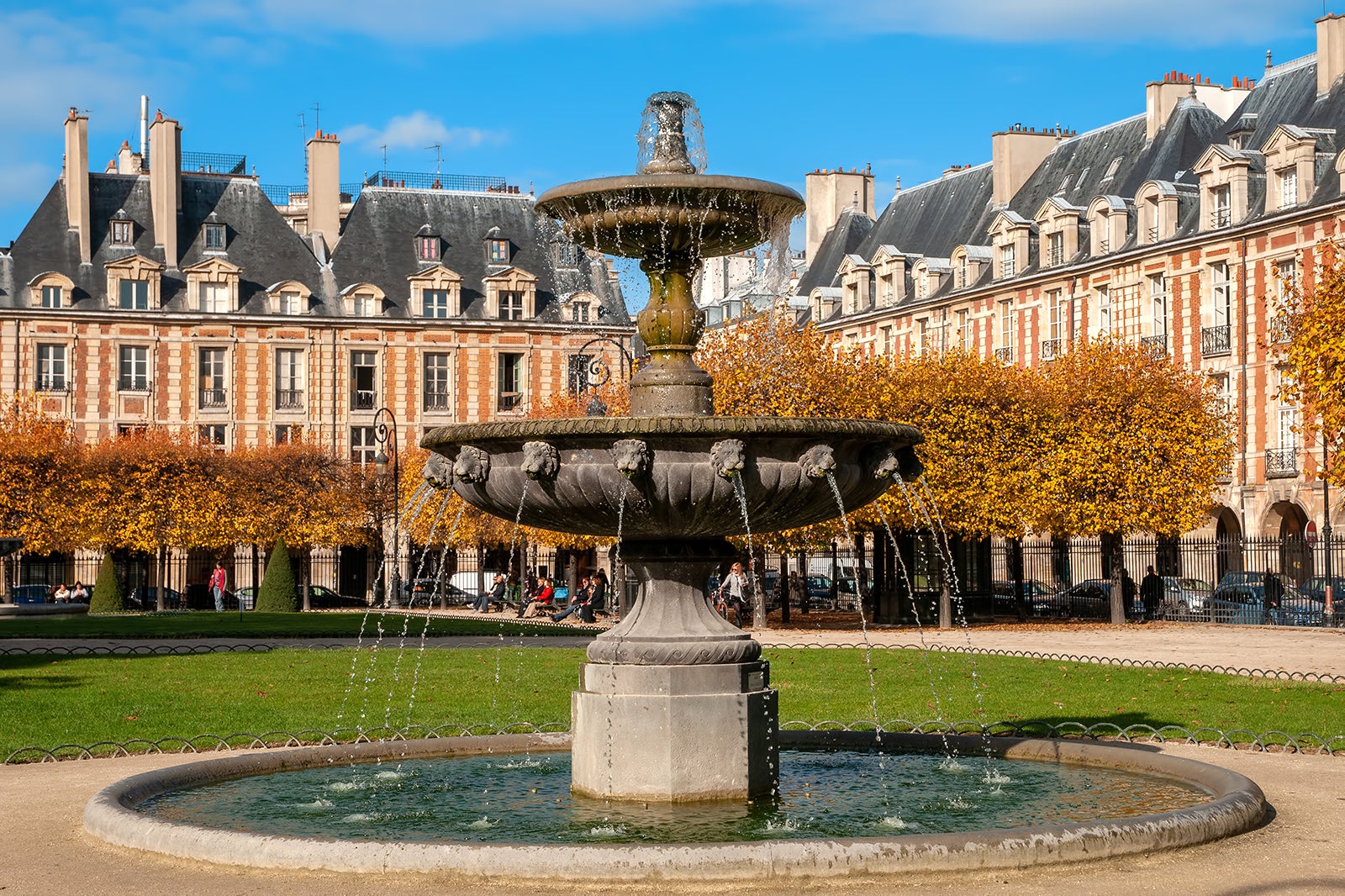 The highlights of Le Marais
Le Marais is a prominent Jewish quarter known for its falafels. Some of the better-known falafel shops in the area are found on Rue des Rosiers. There, you'll find delis, boulangeries, and Jewish restaurants.
Place des Vosges is a must-see attraction in south-eastern Le Marais. Formerly known as Place Royale, it's a beautiful square lined with 36 red brick houses. Cafes and art shops line the ground floor, spilling out onto the streets. Many French nobles lived here in the 17th and 18th centuries, before the French Revolution. Famous Parisian Victor Hugo once lived in apartment 6. Today, it has been turned into a museum celebrating his iconic works.
One of the better-known mansions in the area is Hotel Sale, which is where the Picasso museum (Musée National Picasso-Paris) is located. After checking out the art, you can chill out on the grassy areas of the square and get some sun.
Whether you're Jewish or not, the Museum of Jewish Art and History of Judaism is worth visiting. It's the largest French museum dedicated to Jewish art and history and is housed in Hotel de Saint-Aignan.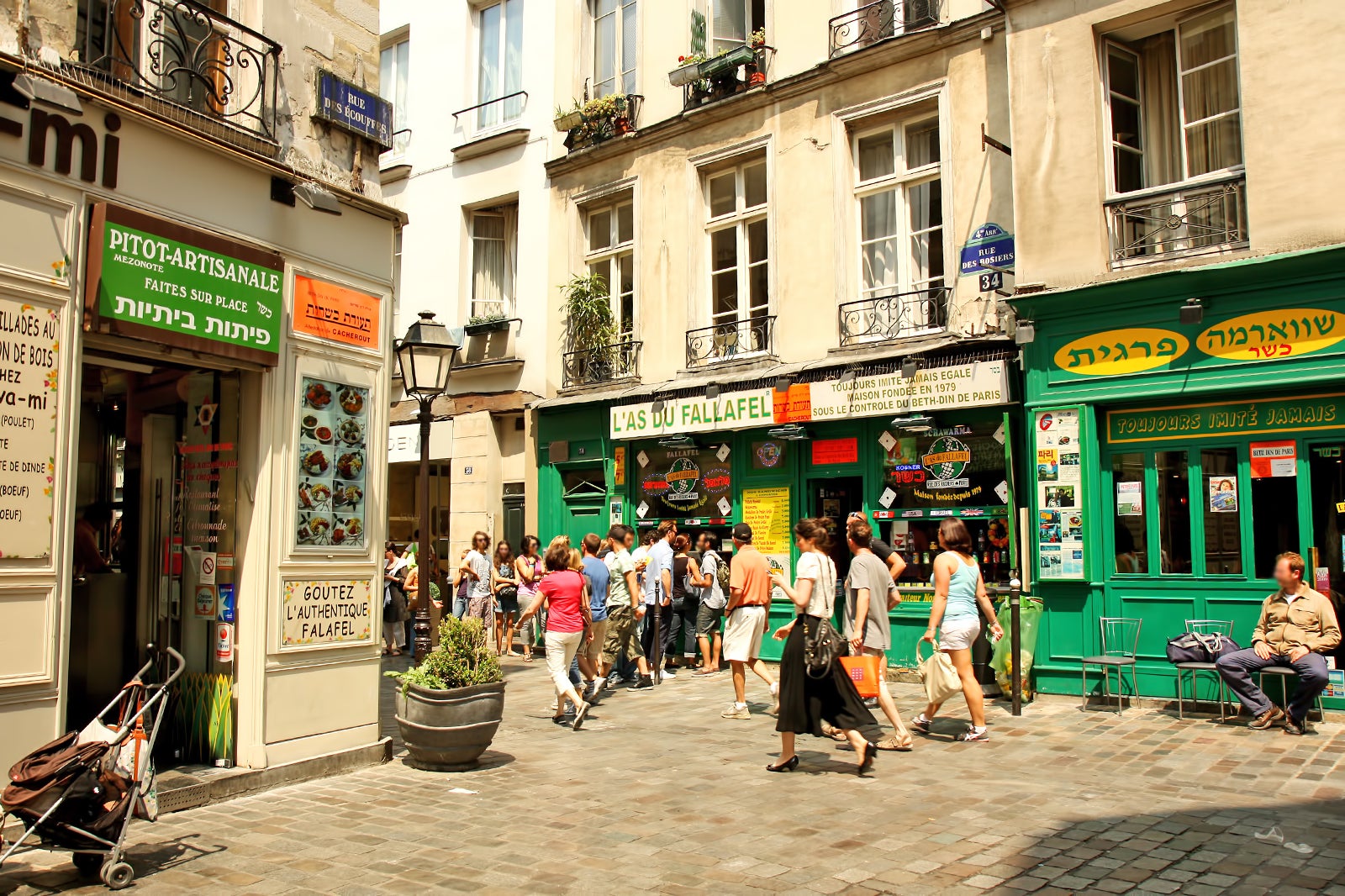 Where to eat and drink in Le Marais?
The old Jewish quarter is known for its falafels, which are deep-fried balls made of chickpeas, herbs, and all kinds of spices. Served with tahini, falafels are very filling and tasty, making them an excellent snack to take on the road.
L'As du Fallefel is well-known for its falafels and other Middle Eastern delicacies, such as shawarma and kebabs. It's located on Rue des Rosiers, which is the heart of Le Marais.
Aside from the hearty Middle Eastern cuisine, Le Marais is a great place for a coffee break. Around the neighbourhood, there are a bunch of cosy speciality cafes, such as Marais, Boot Café, and Ob-La-Di. If you have no time to explore the nooks and crannies of the area to find them, you can head to traditional Parisian cafés. There are many along the sidewalks and streets of the French capital, making them easier to find for non-residents. Café Charlot, Brasserie Paris Beaubourg, and Camille are some of the sidewalk cafes in the area.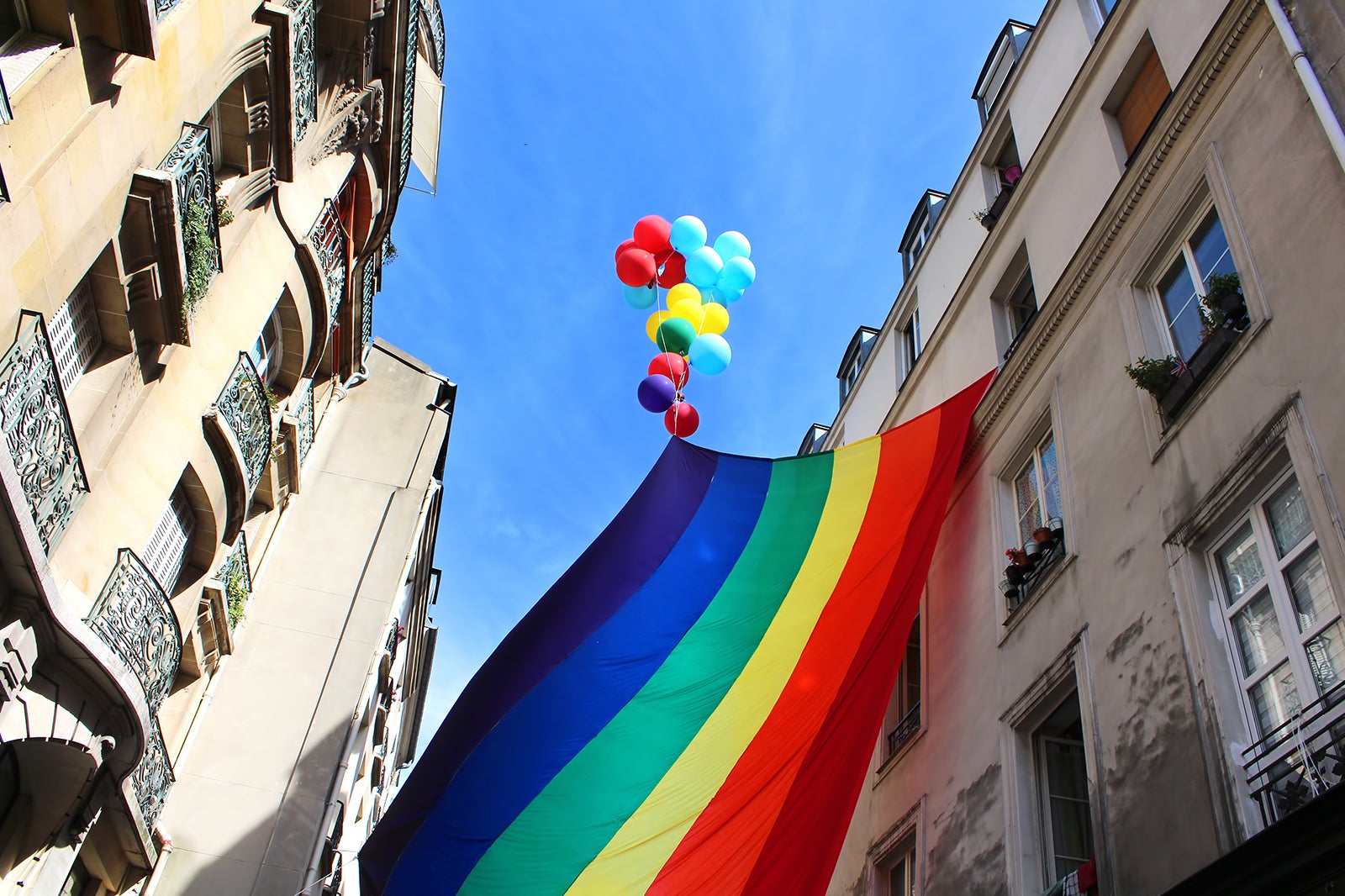 How to get around Le Marais?
There are a few Metro lines that pass by Le Marais, including lines 1, 4, 7, and 11. Some of the closest stations are Le Varrerie, Hotel de Ville, Centre Georges Pompidou, and Archives–Rambuteau. You can reach all of these stations on foot in a matter of minutes.
Aside from the Metro, you can reach the old Jewish quarter by bus. Lines 38, 70, 72, and 75 pass through here.
Like other Parisian neighbourhoods, you can walk around Le Marais with ease, though Rue des Rosiers gets crowded on Sundays. Other streets that you can explore on foot include Le Passage De L'Ance and Village St Paul. They are lined with quirky boutiques and speciality shops, where you can get memorable souvenirs to remember your trip.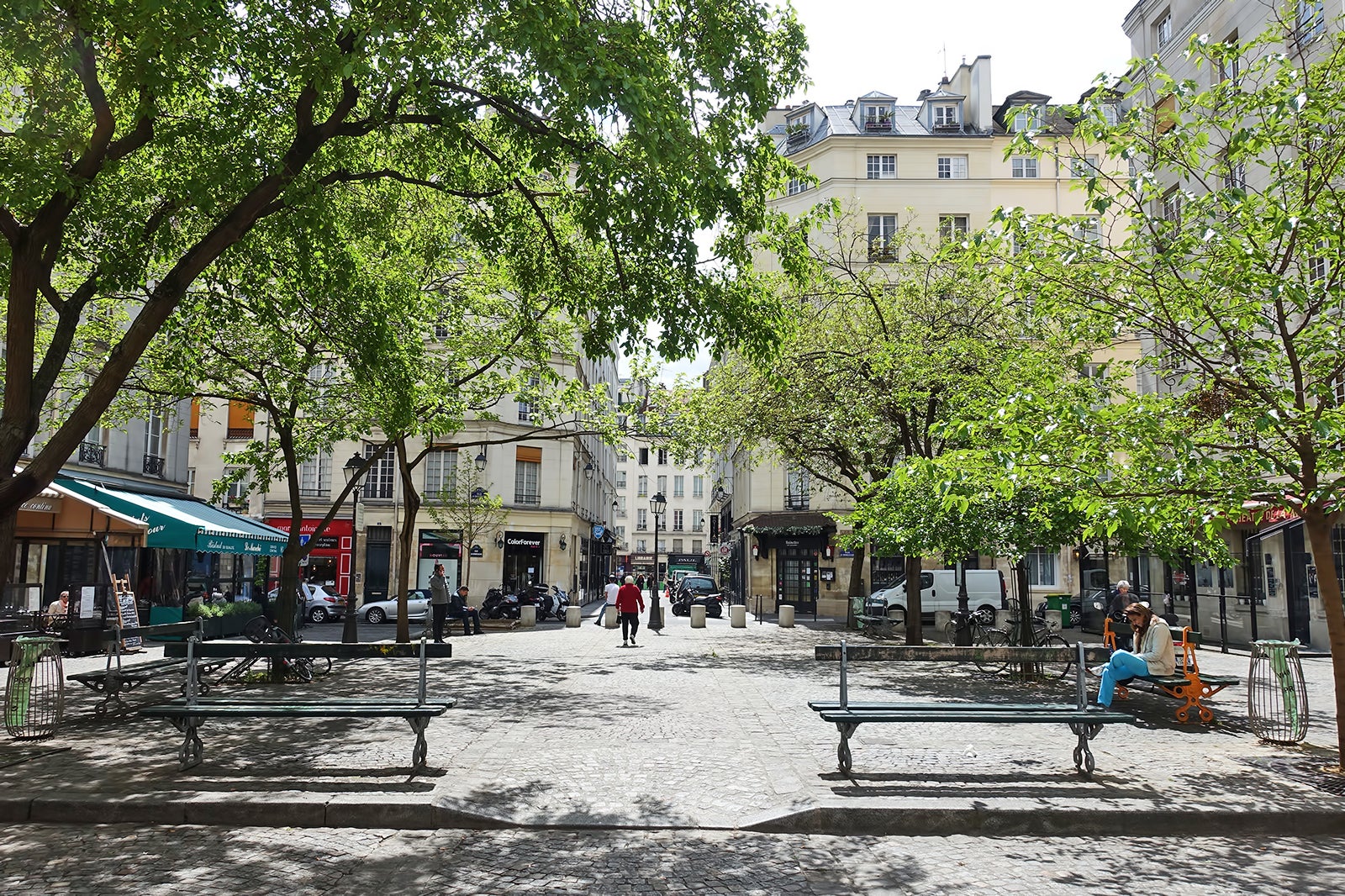 Le Marais in Paris
Back to top