Jardin Anne-Frank
Rest From the Hustle and Bustle in Tranquil Settings With a Kids' Play Area
The Jardin Anne-Frank, or Anne Frank Gardens, are a secluded getaway in the middle of the urban jungle where you and your family can get away from the hustle and bustle of the city. The gardens are in the heart of downtown Paris and offer a tranquil setting which even includes a special area for the kids to run and play.
It pays homage to Anne Frank and is comprised of a plot that dates to the 17th century but today is a quiet and safe space to rest and play, a refuge from the noise and activity of the greater metropolis.
Jardin Anne-Frank - one of the highlights of 9 Things to Do Off the Beaten Track in Paris (Read all about Paris here)
Highlights of the Jardin Anne-Frank
The highlight of the Jardin Anne-Frank is without a doubt the garden itself. It's a historic location dating to the 1600s, but its name pays homage to the young woman who was a victim of barbarism during World War II. This is because a graft of the chestnut tree about which Frank wrote in her diary was planted here.
The gardens are secluded from the city by a high wall and cover 2,200 square metres of space. There's also an orchard onsite. Kids can run and play in a dedicated play area just for them, so there's something for everyone.
What to know about Jardin Anne-Frank
Jardin Anne-Frank is open to the public all year round and is entirely family-friendly. It's located on a dead-end road at the Impasse Berthaud, which can make it a little tricky to find. It's only a few steps from many local museums and sites of interest.
The park is free to enter and can be easily accessed by walking, taking the metro or via Paris bus service, all of which stop just a couple of blocks away. The walking paths throughout the gardens are accessible to people with disabilities.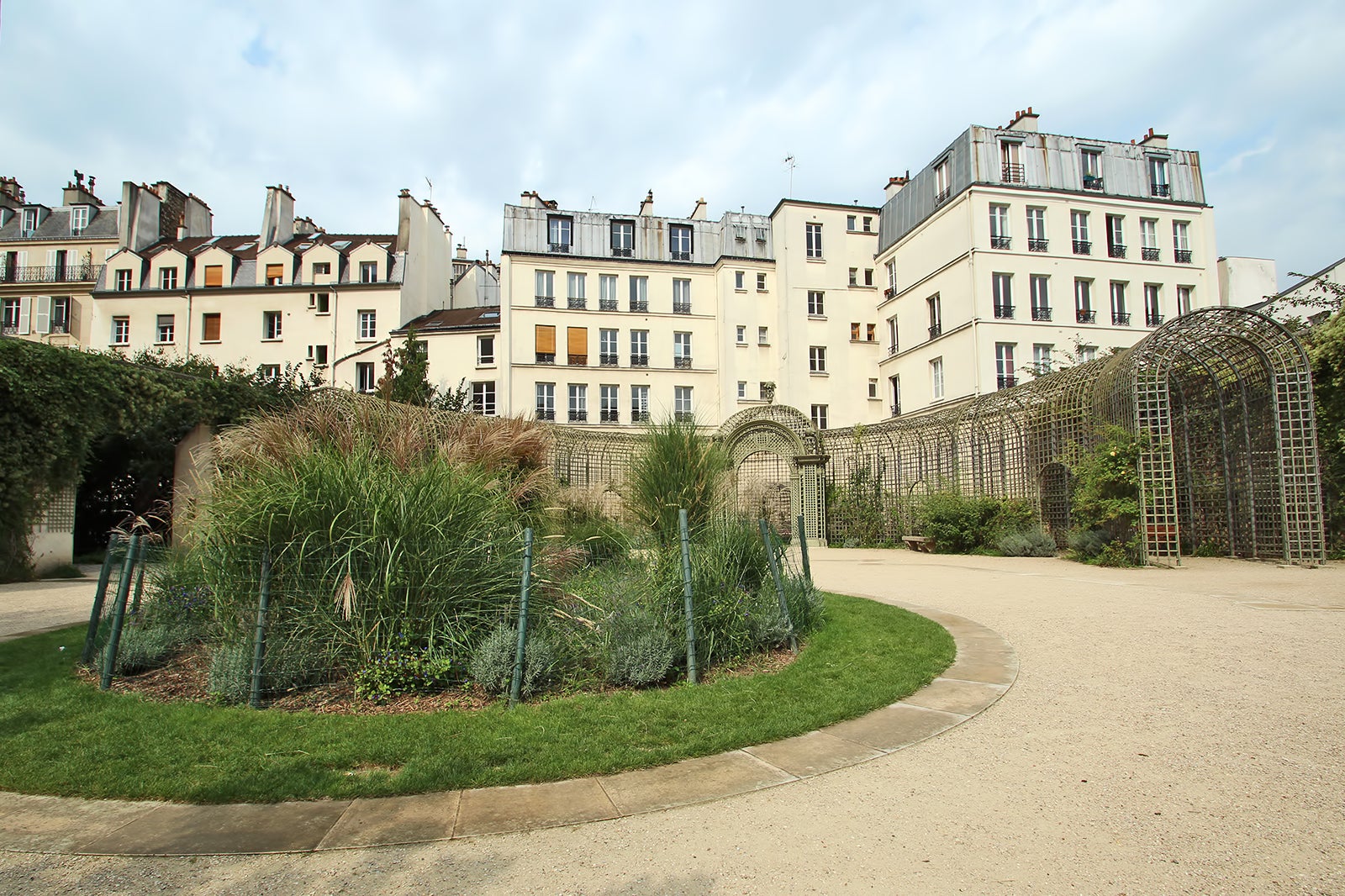 Jardin Anne-Frank
Location: 14P Impasse Berthaud, 75003 Paris, France
Open: Monday–Sunday from 10 am to 7 pm
Phone: +33 (0)1 53 01 75 03
Back to top