10 Best Family Things to Do in Marseille
Marseille's Best Family-Friendly Places
Marseille is a great destination which features many things to do with your family. Sat on the shore of the Mediterranean Sea, its warm climate and long history make it a very attractive place, chiefly from May to September.
From the Prado Beaches to the Château d'If and from the OK Corral Wild-West-themed park to the Marseille History Museum, a lot of exciting attractions and activities are waiting for you and your children here. Come along for a virtual tour through Marseille's best family-friendly places, before to see them for yourself.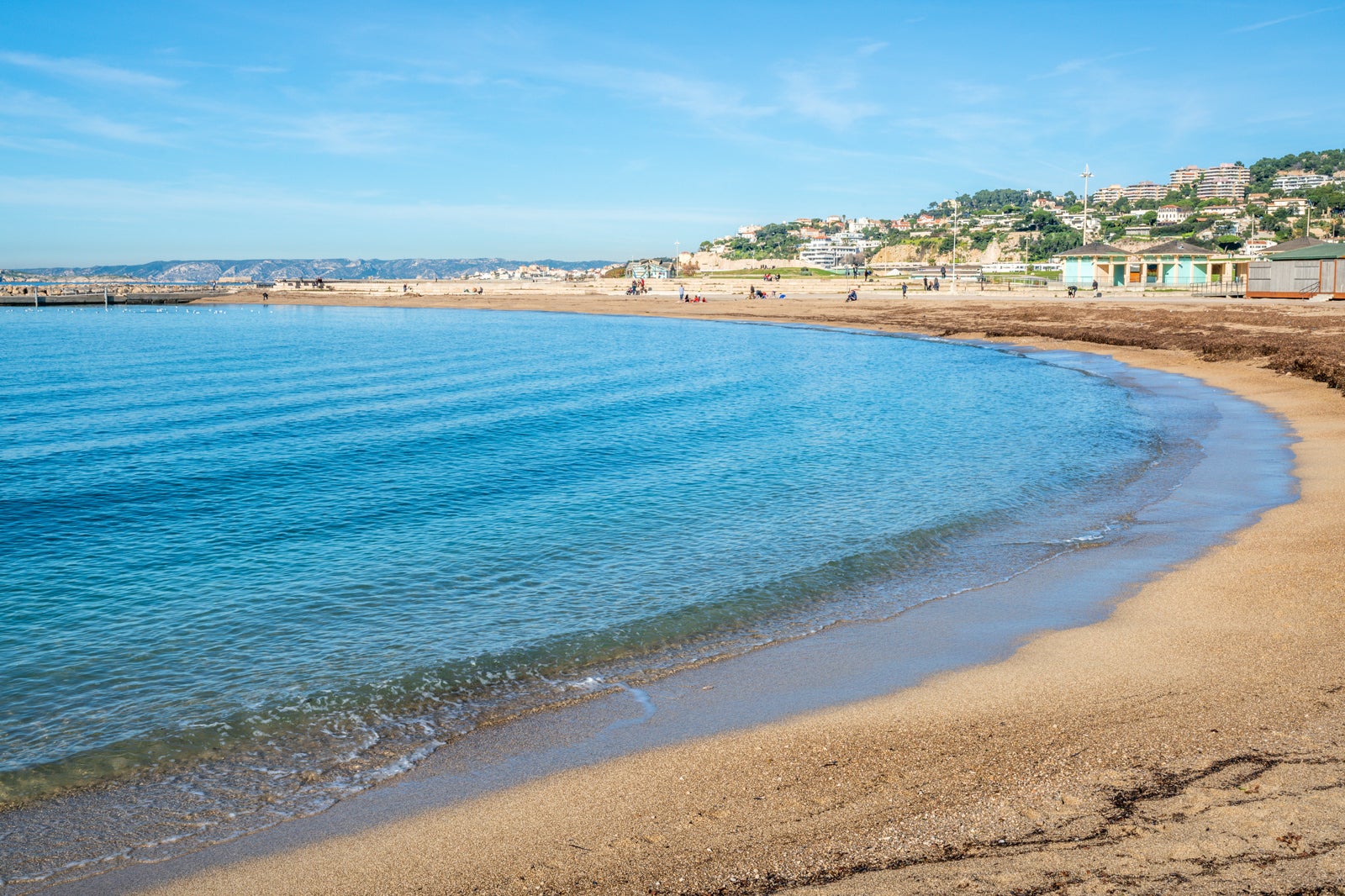 Head to the Prado Beaches, 5 km south of the ferry terminal, to enjoy a grand day out in a public seaside park. Stretching for almost 3 km between the Roucas Nautic Center and the Pointe Rouge Old Port, the Prado Seaside Park features 7 beaches and is home to a cool range of facilities. Reclaimed from the sea and protected from the swell by breakwaters, they are bordered by beach volleyball courts, a skate park, a climbing wall, first-aid posts, toilets and a good choice of refreshment stalls and restaurants.
Read more
Location: 108 Allée du Prado Bleu, 13008 Marseille, France
2
Ecopark Adventures - Marseille Saint-Jérôme
Have fun at this treetop adventure park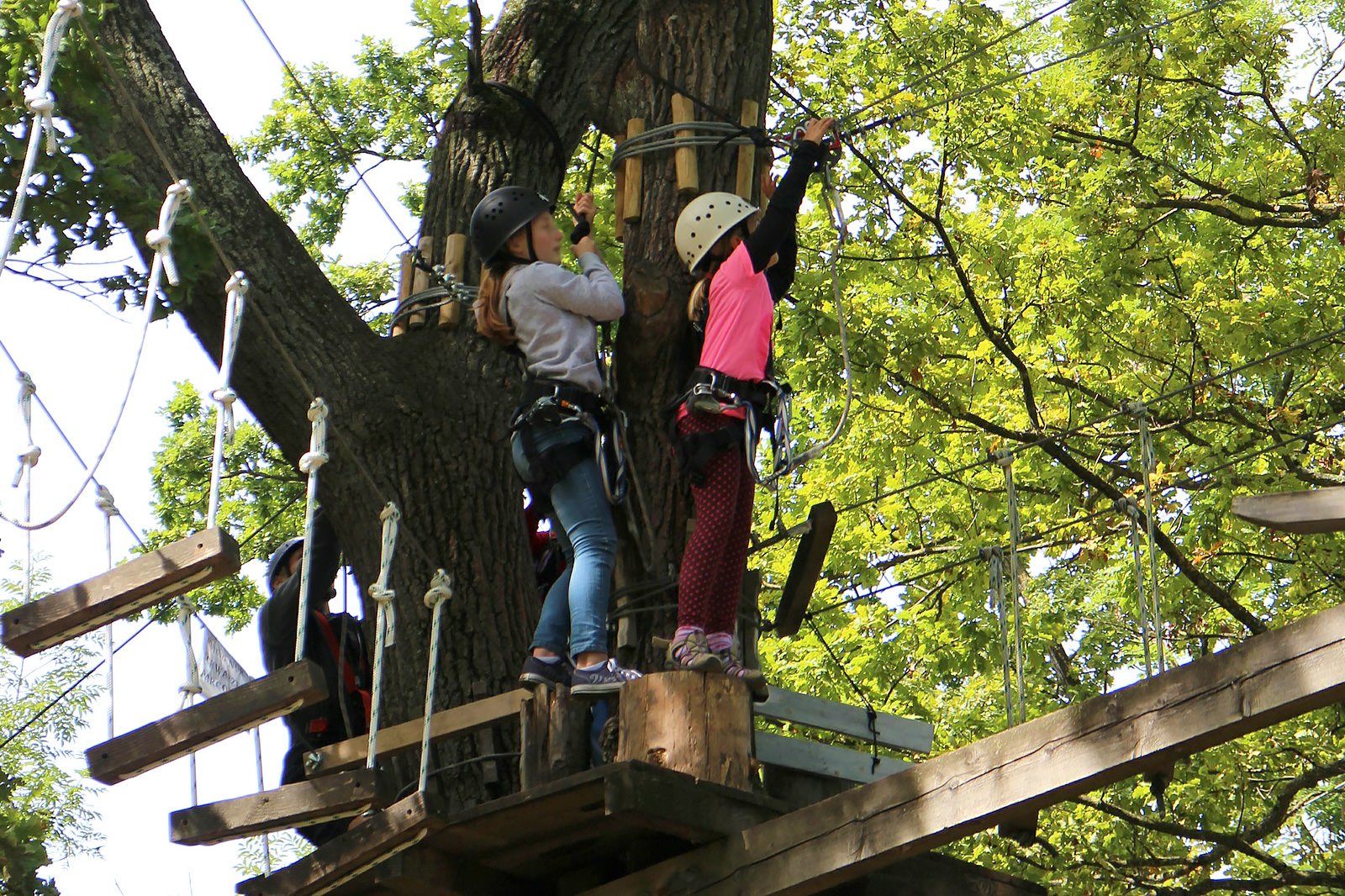 Located in the northeast of Marseille, 5 km of the city centre, the Ecopark Adventures – Marseille Saint-Jérôme features 8 treetop rope courses and a mini-park for toddlers. There are 2 courses used to teach you the basics of tree trekking and the 6 other courses show an increasing level of thrill. The most challenging course is named 'Adrenalin' due to the 160-metre-long zipline it features. Safety first: all the courses are equipped with lifelines.
Location: 20 Boulevard Madeleine Rémusat, 13013 Marseille, France
Open: Wednesdays and weekends from 1 pm to 7 pm
3
Château d'If
Explore the fortress from which the Count of Monte Cristo escaped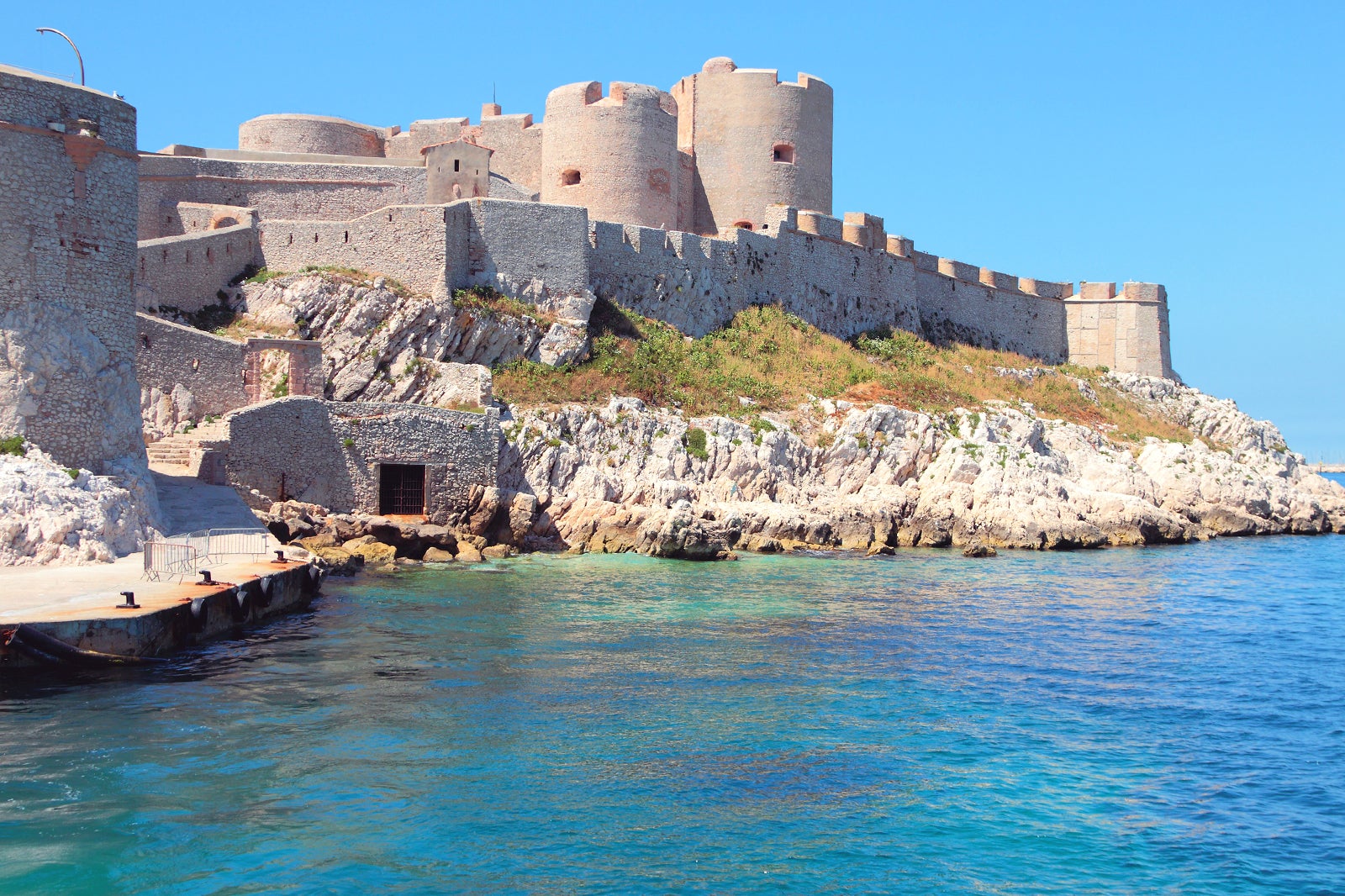 Families
History
Photo
Budget
The Château d'If overlooks the fortified island of the same name 3.5 km southwest of the port of Marseille. This 16th-century fortress was converted into an Alcatraz-style prison in the 18th century. It became famous in the 19th century for being the main setting of Alexandre Dumas's novel, The Count of Monte Cristo. Getting there is a pleasant mini-adventure for the whole family. It's a well-preserved historic castle from which you get beautiful views of Marseille. A restaurant with outdoor terrace offers a delighting place for lunch.
Read more
Location: Château d'If, 13007 Marseille, France
Open: October–March: Tuesday–Sunday from 10 am to 5 pm. April–September: daily from 10 am to 6 pm
4
Le Bois des Lutins
Frolic in an elf-themed adventure park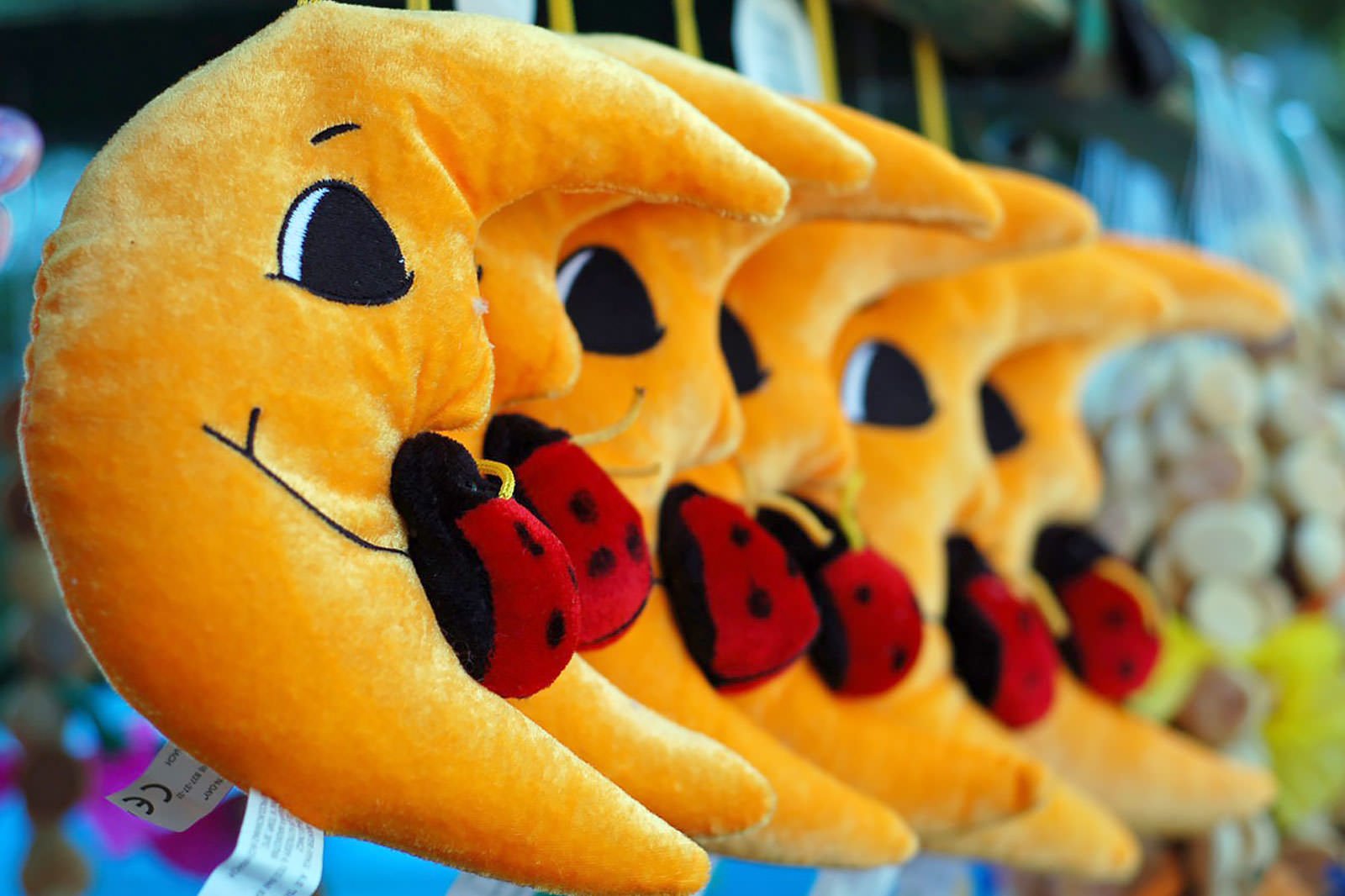 Le Bois des Lutins (the Elves Woodland) is a quaint, natural sight 20 km northeast of Marseille city centre. This elf-themed adventure park covers 4 hectares, in which you'll find a nice choice of eco-friendly activities such as net courses, pedal carts, flying foxes, waterslides, and more. Great fun awaits your little ones in this huge playground, which has a number of helpful facilities, allowing you to comfortably spend the whole day there. These include a restaurant, toilets and a first aid station.
Location: ZI de, 13124 Peypin, France
Open: Hours vary by season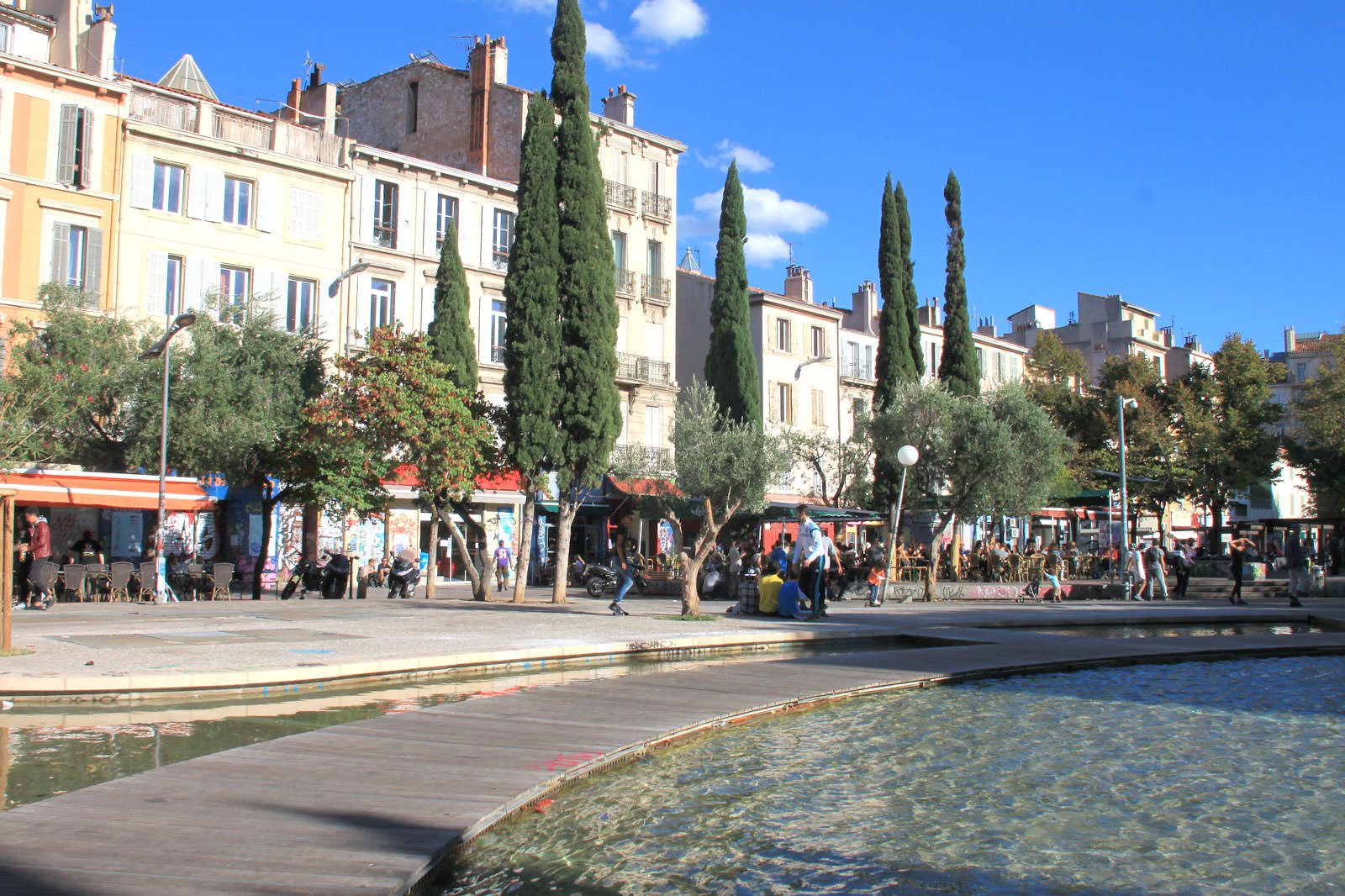 The Cours Julien is a long and narrow square 800 metres west of the Old Port of Marseille. Lined with cafés, restaurants, galleries and boutiques, it has a trendy, bohemian feel emphasised by the splendid street art and graffiti that covers most of the walls around the square. You can take a break on the terrace of one of the cafés while your children enjoy the kid's playground in the centre of the square.
Read more
Location: Cours Julien, 13006 Marseille, France
photo by Jeanne Menjoulet (CC BY 2.0) modified
6
Marseille Hop On Hop Off Bus
Discover the main landmarks of the city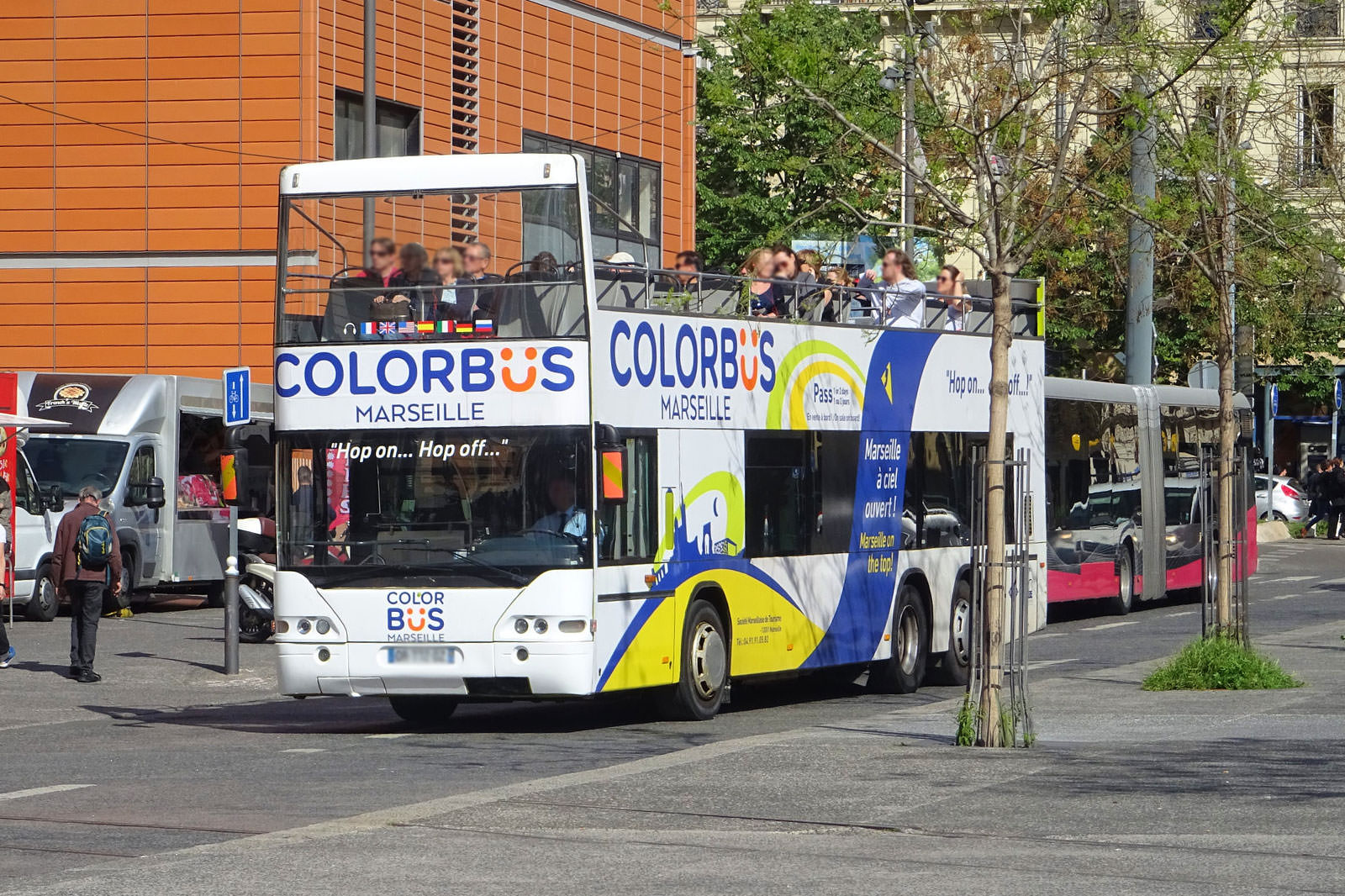 Join the Marseille Hop On Hop Off Bus and discover the most beautiful sights of the city. Departing from the Old Port, the colourful, open-top double-decker bus takes you for a trip through the lively streets of Marseille. A multilingual audio guide gives you interesting facts about the buildings and places you see along the way. La Criée (the fish auction), the Basilica of Notre-Dame de la Garde and the Harbour Master's Office are just 3 out of the 14 stops you make during the ride.
Location: Vieux Port, 13002 Marseille, France
Open: Departure times: April – October every 30 minutes between 10 am and 5 pm, November – March from 10 am to 4 pm (Monday – Thursday every 45 minutes and Friday – Sunday every 30 minutes)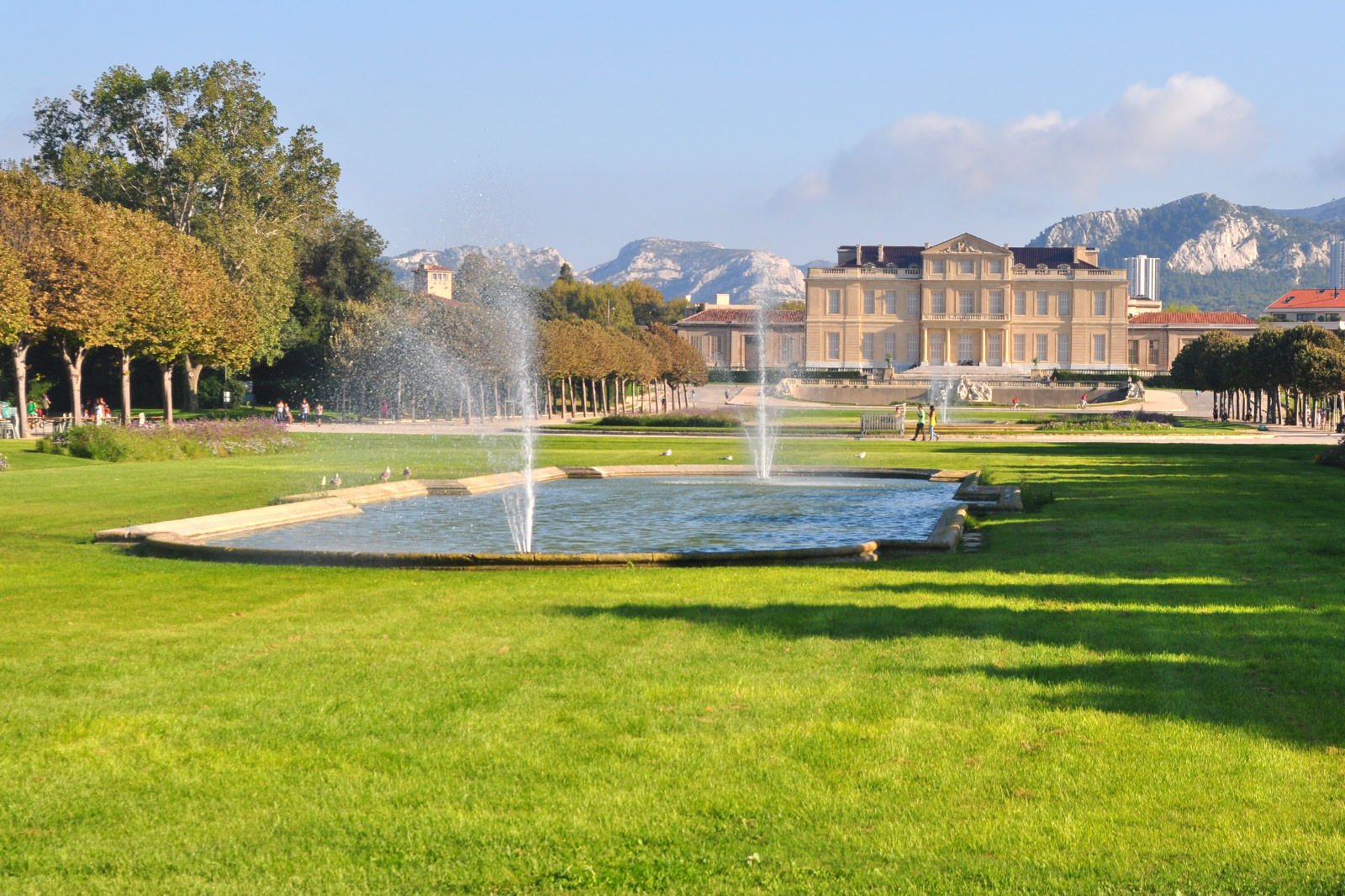 Families
History
Photo
Budget
The Parc Borély is a well-looked-after 17-hectare park in the south of Marseille. It's listed as one of the Notable Gardens of France. You'll find a good choice of leisure activities here, including bicycle rental, lake boating, a kid's playground and a carousel ride. The castle which gives its name to the park hosts a museum dedicated to decorative art, earthenware and fashion. La Buvette du Lac is a nice café and restaurant that sits on the banks of the lake.
Read more
Location: Avenue du Parc Borély, 13008 Marseille, France
Open: Daily from 6 am to 8.45 pm
photo by Charliemoon (CC BY-SA 3.0) modified
8
Petit Train de Marseille
A picturesque way to discover Marseille with your children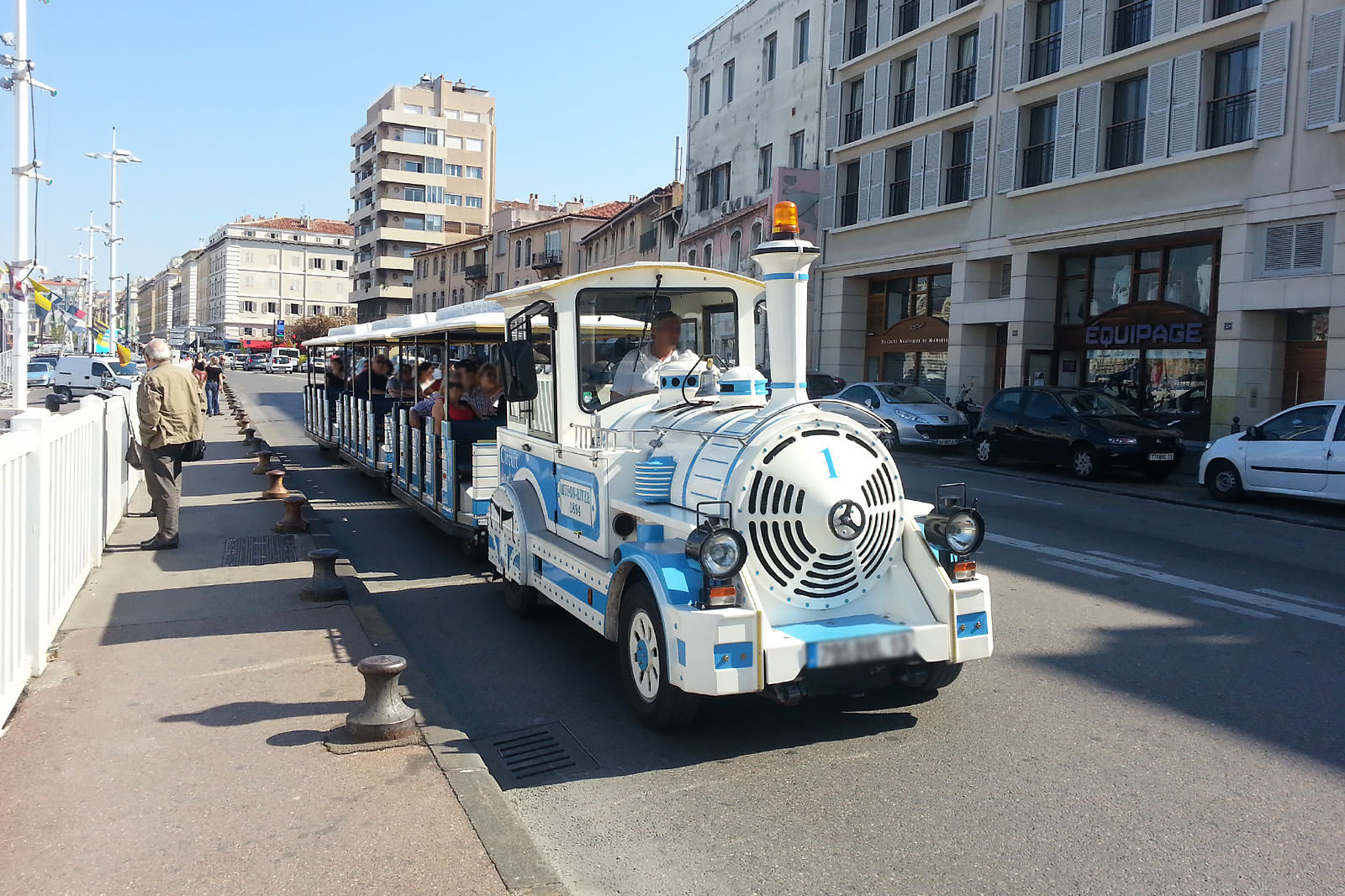 A ride on the Petit Train de Marseille (the Little Train of Marseille) is a good way to discover the city through a choice of 3 itineraries. The most popular journey takes you along the coast to the iconic Basilica of Notre-Dame de la Garde. Small but comfy, the little train meanders through the hilly landscape, which offers splendid views of the city. You get information about the history of Marseille along the way. It's best to book your ticket beforehand to avoid queuing.
Location: 176 Quai du Port, 13002 Marseille, France
Open: Daily from 10 am to 12.20 pm and from 1.40 pm to 6.20 pm
9
OK Corral
A Wild-West-themed amusement park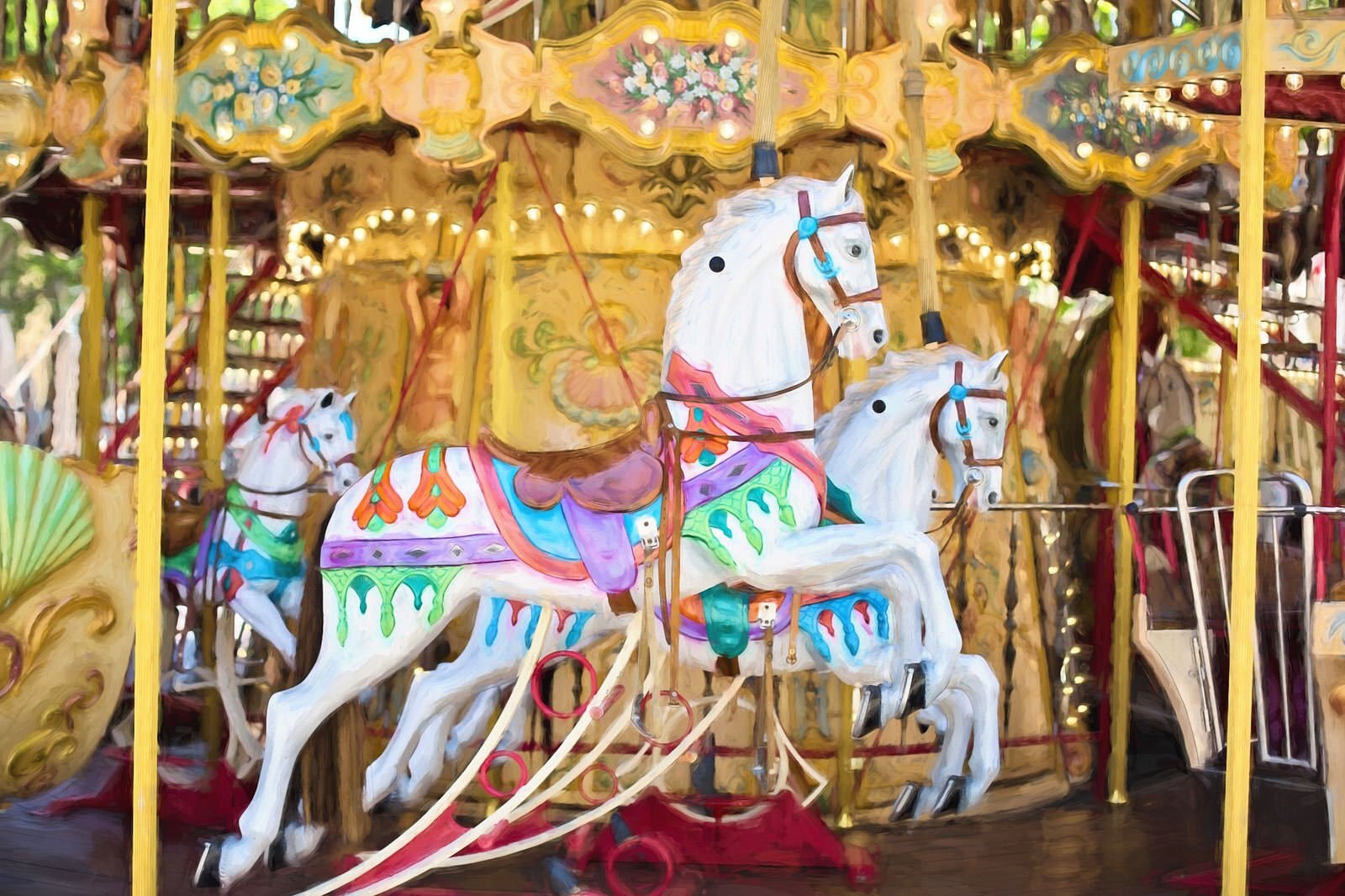 Step back into the Wild West of the USA at this exhilarating theme park 30 km east of Marseille city centre. The park features 30 rides, waterslides and carousel rides that will please your children – toddlers and teenagers alike. The central area of the park has a western town, in which you can watch shows involving cowboys, bandits and Native Americans. There are 9 snack bars and restaurants around the park.
Location: OK Corral, 13780 Cuges-les-Pins, France
Open: Usually from 10 am to 6 pm, but call in advance as the park is not open every day
Phone: +33 (0)4 42 73 80 05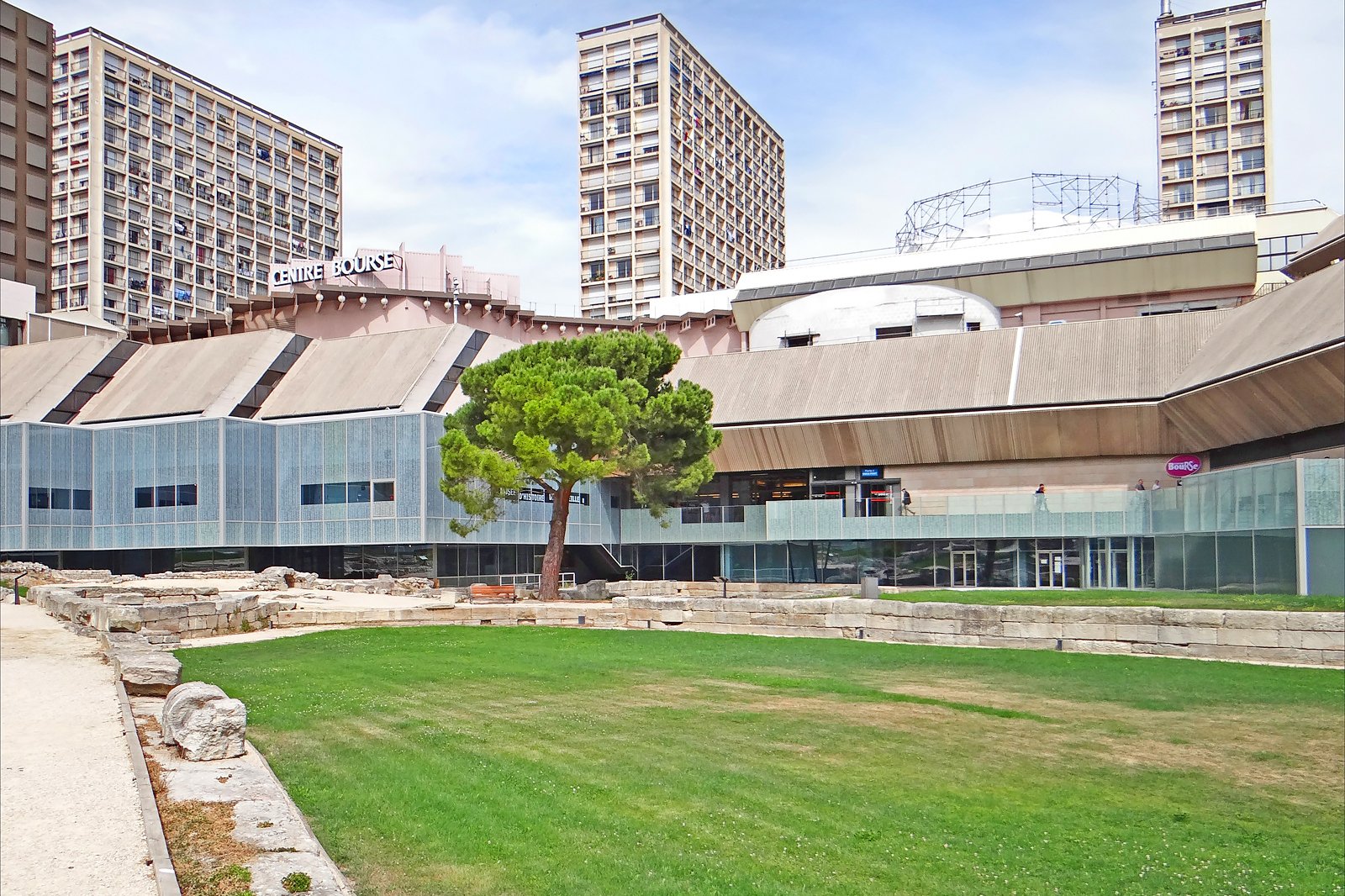 Families
History
Photo
Budget
The Musée d'Histoire de Marseille (Marseille History Museum) is a nice place to learn about the long history of the city, which was founded around 600 BC. Settled on an archaeological site right next to the Old Port, it covers no less than 15,000 sq m. Over 4,000 items are on display, including 6 Roman and Greek shipwrecks. Interactive courses specially designed for children help them to learn history and have fun doing it. Audio guides are available and the signs are in both French and English.
Read more
Location: 2 Rue Henri Barbusse, 13001 Marseille, France
Open: Tuesday–Sunday from 9.30 am to 6 pm (closed on Mondays)
photo by Jean-Pierre Dalbéra (CC BY 2.0) modified
Back to top