12 Best Things to Do in Nice
What is Nice Most Famous For?
The best things to do in Nice include top attractions in one of the most popular holiday destinations on the French Riviera. Nicknamed 'Nissa La Bella' – Nice the beautiful, in the local dialect – this Mediterranean seaside city benefits from an all-year-round warm and pleasant climate. From its relaxed yet stylish atmosphere to the many attractive sights it hosts, Nice should be on the bucket list of every traveller visiting the southeast coast of France.
The best things to do in Nice listed below include historical neighbourhoods, beaches, museums and local food. Put on your sunglasses, apply a bit of sun cream and follow us for a stroll through the places and things Nice is famous for.
What are the best things to do in Nice?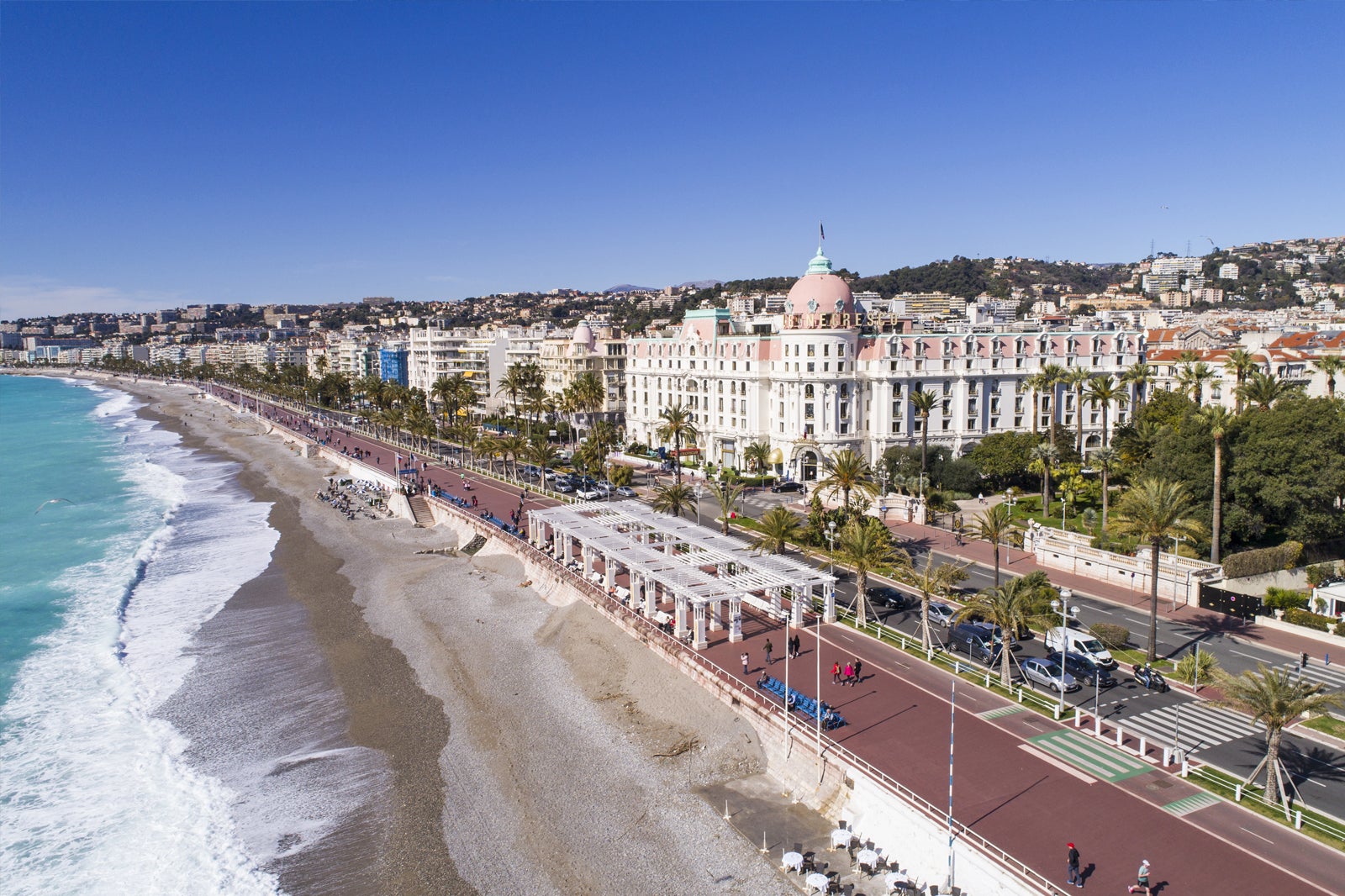 Couples
Families
Photo
Luxury
Promenade des Anglais or 'Walkway of the English' stretches for around 5 km along the Mediterranean coast between Nice Airport and Quai des États-Unis. Attracting strollers, joggers, cyclers, in-line skaters and skateboarders, this seaside walkway is lively and offers a great people-watching spot. The walkway is lined with palm trees, equipped with benches, and it features Vélo Bleu stations –self-service rental bikes. You'll find a great choice of bars and restaurants right on the beach, too.
Read more
Location: Promenade des Anglais, Nice, France
Nice Old Town – locally known as Vieux Nice – is located at the eastern end of the Bay of Angels, between Albert the 1st Garden and Castle Hill. Featuring narrow cobblestoned streets, red-roofed old-style houses, and notable places like the Nice Opéra and Lascaris Palace, the Old Town takes you back to the 18th century. The area is famous for its quaint restaurants and lively night spots. During your tour, don't forget to stop by Fenocchio Glacier on 6 Rue de la Poissonnerie, to spoil yourself with a yummy ice cream – they're considered the best in town.
Read more
3
Marinières Beach
Laze on one of the most popular beaches on the French Riviera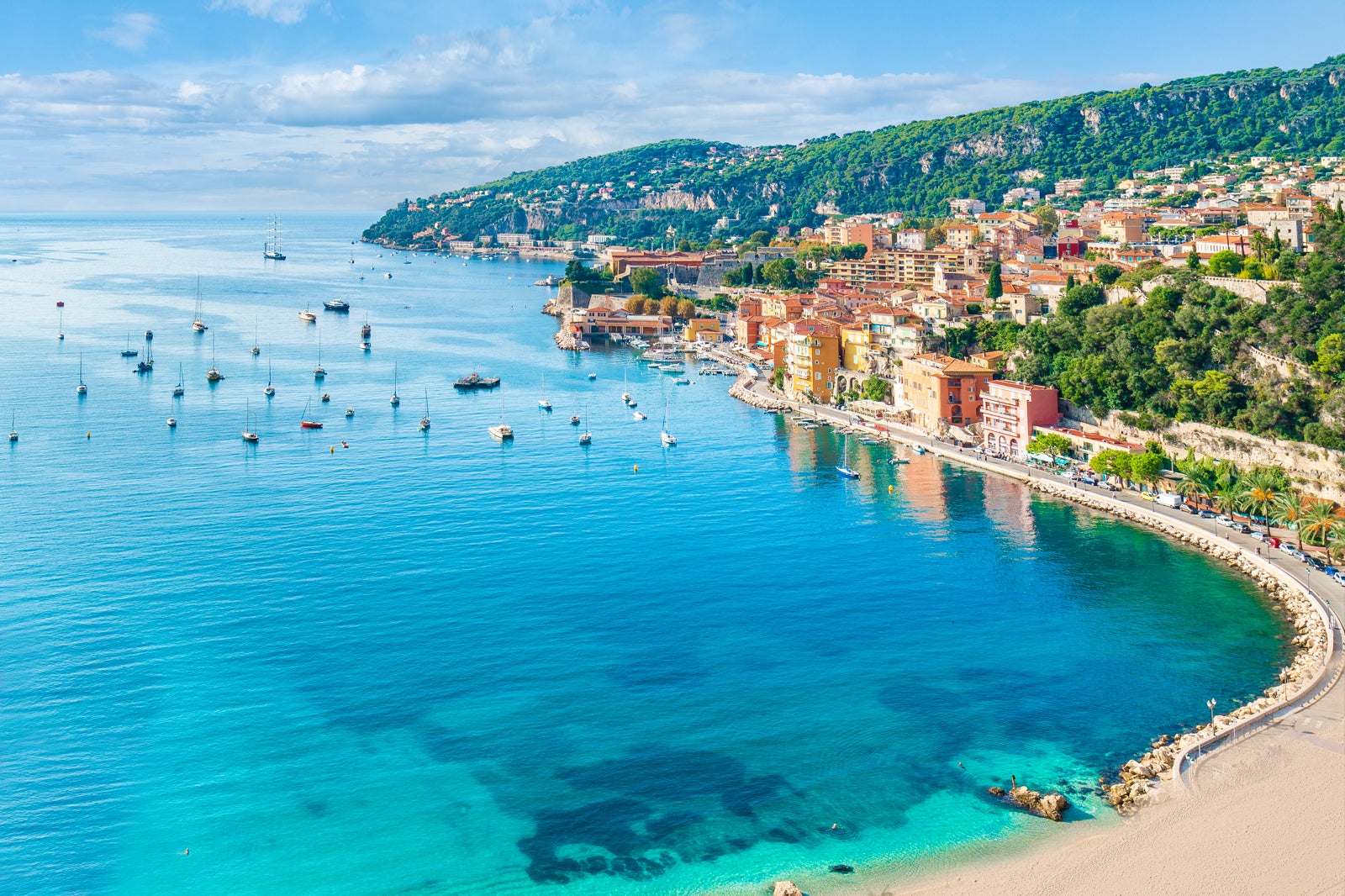 Located in Villefranche-sur-Mer, a 15-minute drive east of Nice, Marinières Beach (Plage des Marinières) is a very popular spot, especially from May to September. Unlike many beaches in the area, Marinières Beach is public and free to get on. The beaches in front of Nice are pebbly, but this is not the case with Marinières Beach. It's not sandy, but features very tiny pebbles, making it the next best thing. Another good point with this beach is its good choice of nearby bars and restaurants. This can be handy if you didn't bring your picnic.
Location: Prom. des Marinières, 06230 Villefranche-sur-Mer, France
4
Nice's beautiful churches
Visit the best churches in the city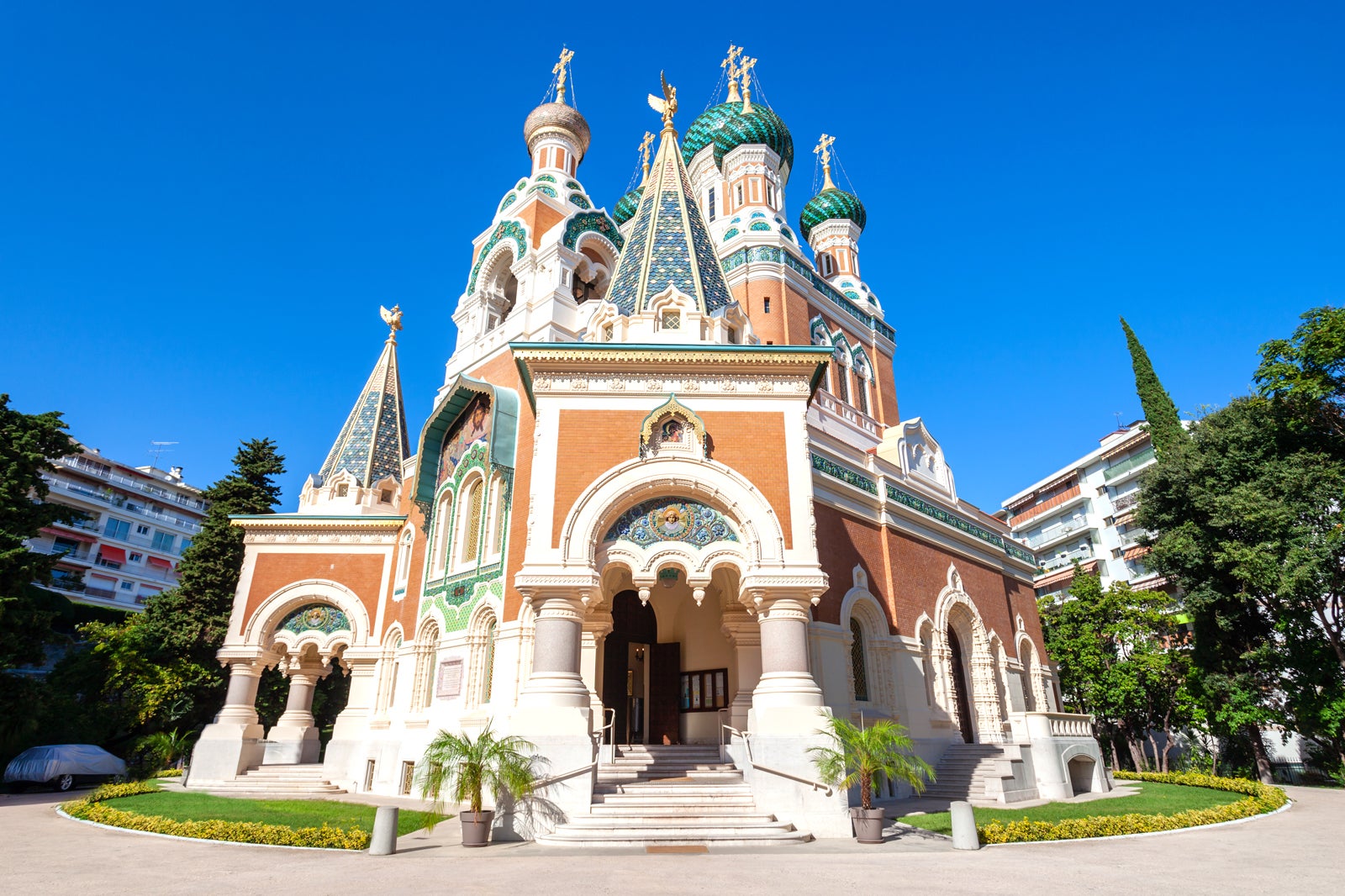 Nice's beautiful churches boast a rich history and gorgeous architecture, making them a must-visit on your holiday. Many of the churches are found in Old Nice, but you'll find beautiful churches all over the city. Cathédrale Sainte-Réparate is one of the most notable in the city and was constructed in the 12th century.
The St Nicholas Russian Orthodox Cathedral is another stunning church that boasts dramatic minarets and coloured turrets in Russian architectural tradition that stand out in the city. Some other notable churches in the city include Chapelle du Saint-Sépulcre in Place Garibaldi, Chapelle du Saint-Suaire in Cours Saleya and Chapelle de la Miséricorde in Cours Saleya.
5
Beaches of Nice
Spend the day lounging on a gorgeous beach with sparkling water
Nice has a string of gorgeous beaches right on its doorstep. Blue Beach is a private stretch of sand on the Promenade des Anglais that's open year-round. Watersports fans can enjoy parasailing, wakeboarding, and waterskiing. The beach also counts with a seafood restaurant and lounge bar. Locals like to go to La Réserve, a tiny, lesser-known public beach to the east of town. It's a pebble beach, so bring your swimming shoes.
If you're travelling with kids, the beach of Le Voilier is a great spot to spend the day. The wide, fine gravel beach has clear blue water and small waves. The beach is half public, half private, with the private side offering daybeds, a restaurant, hot showers, and a playground.
Couples
Families
Photo
Adventure
Mont Boron Park features 11 km of hiking trail, a 1.5 km exercise circuit, picnic areas, pétanque pitches – in short, all you need for a grand day out. The highlight of Mont Boron Park is the 16th-century Fort du Mont Alban. It offers breathtaking vistas of the Port of Nice to the west, as well as Villefranche-sur-Mer and Saint-Jean-Cap-Ferrat peninsula to the east. It takes roughly 45 minutes of hiking to get there from Nice Old Town, but you can also get to the park by bus.
Read more
Location: 4 Boulevard Maurice Maeterlinck, 06300 Nice, France
photo by Pierre Bona (CC BY-SA 3.0) modified
Marc Chagall Museum is not only the place that houses one of the world's largest collections of the Russian-born artist works, but it's also an unusually lively venue, for a museum. It hosts a quaint bar/restaurant in the garden, a hall in which you can attend live classical music concerts, and a movie theatre screening movies about the life of this multi-faceted artist. It's located on Dr. Ménard Avenue, in the centre of Nice.
Read more
Location: Av. Dr Ménard, 06000 Nice, France
Open: May–October. Wednesday–Monday from 10 am to 6 pm. November–April: Wednesday–Monday from 10 am to 5 pm (closed on Tuesdays)
Phone: +33 (0)4 93 53 87 20
photo by Derbrauni (CC BY-SA 4.0) modified
8
Castle Hill Park
Take a great photo of Nice and the Bay of Angels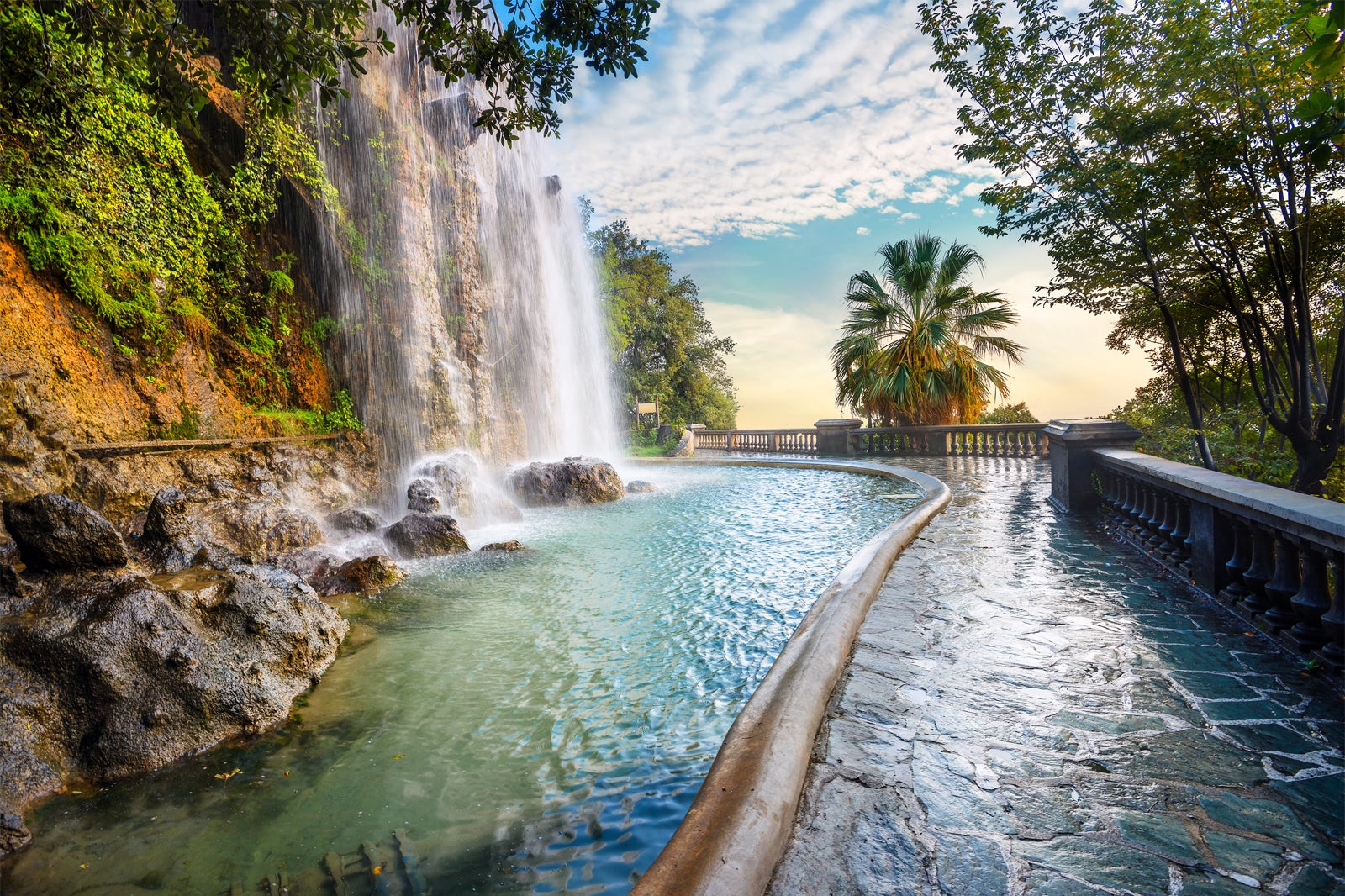 Located just east of the Old Town, Castle Hill is the highest point in Nice. Getting to the top can be done on foot, by lift, or on the Little Tourist Train. At the top, you'll find the ruins of Nice Castle, a large artificial waterfall, a historical cemetery, and a bar/restaurant. Castle Hill offers the best panoramic view of the city and the Bay of Angels to the west, and of the port to the east. The park is a pleasant place to stroll, especially with children as it features dedicated playgrounds.
Location: 06300 Nice, France
Open: October–March: daily from 8.30 am to 6 pm. April–September: daily from 8.30 am to 8 pm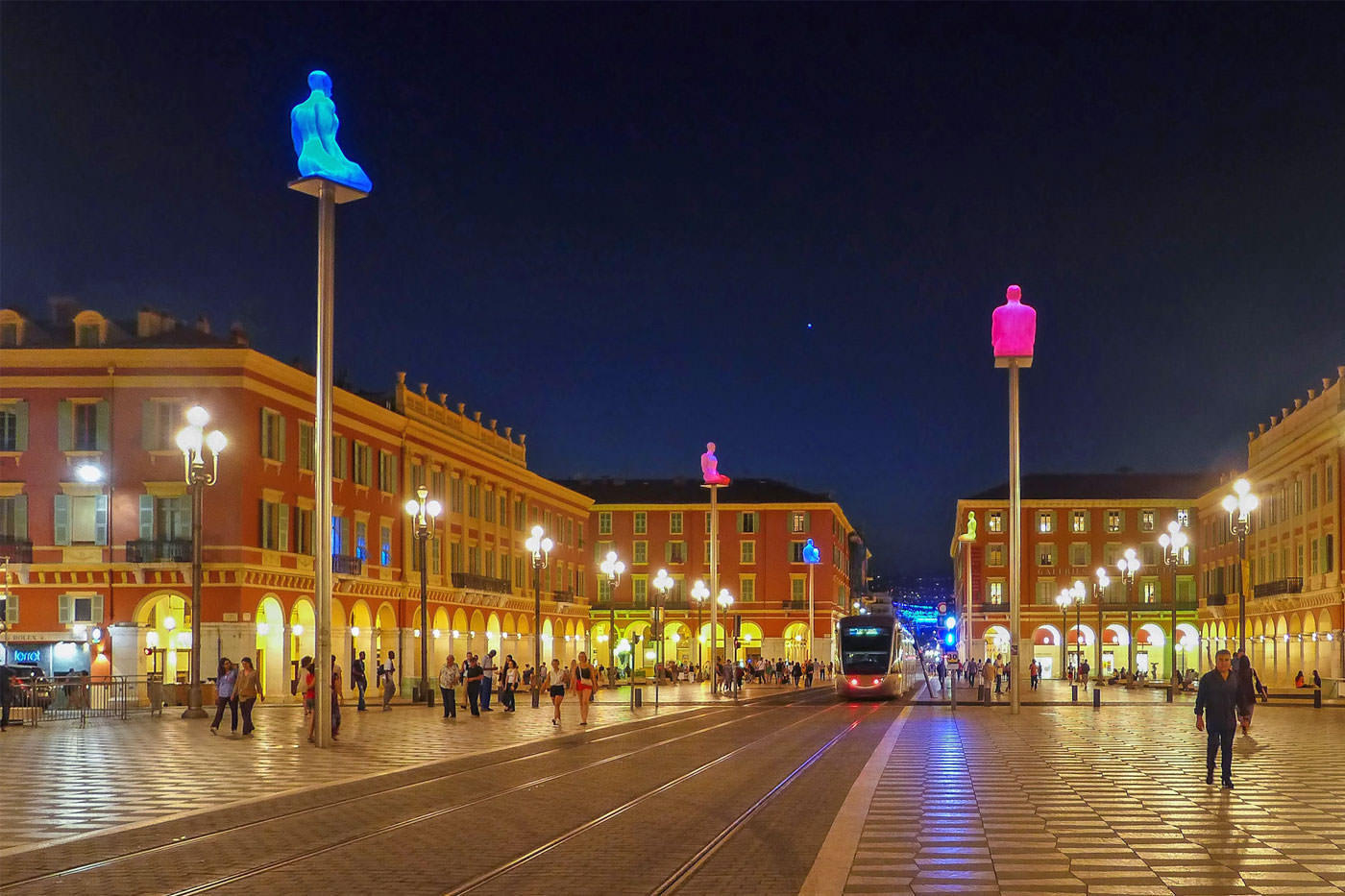 Stretching between the Place Massena (just north of the Old Town) and Nice train station, Jean Médecin Avenue is the liveliest shopping street in the centre of Nice. It's almost 900-metre-long and features wide walkways and all types of shopping venues, from small boutiques to shopping malls to department stores to supermarkets. The selection includes brand names such as H&M, Marks & Spencer and Zara, to name a few. You also find many dining options here. Make sure you watch out for the tram when crossing the avenue.
Read more
Location: 06000 Nice, France
10
Musée Matisse
See the works of Henri Matisse
The Musée Matisse is a museum with an extensive collection of paintings, drawings, sculptures, and photographs of Henri Matisse, a prominent French Fauvist artist. The museum is found within Villa des Arenes, a 17th-century villa in Cimiez in Nice.
Matisse and his heirs donated many works to the museum, so it's now home to 68 paintings and gouaches, over 200 drawings, over 200 prints, 57 sculptures, and nearly 100 photographs. You'll also see nearly 200 personal objects of the artist, including ceramics, stained glass, and documents. Some of his more famous works showcased at the museum include Woman Reading, Le Bonheur de Vivre, Blue Nudes and The Dessert: Harmony in Red.
Location: 164 Avenue des Arènes de Cimiez, 06000 Nice, France
Phone: +33 (0)4 93 81 08 08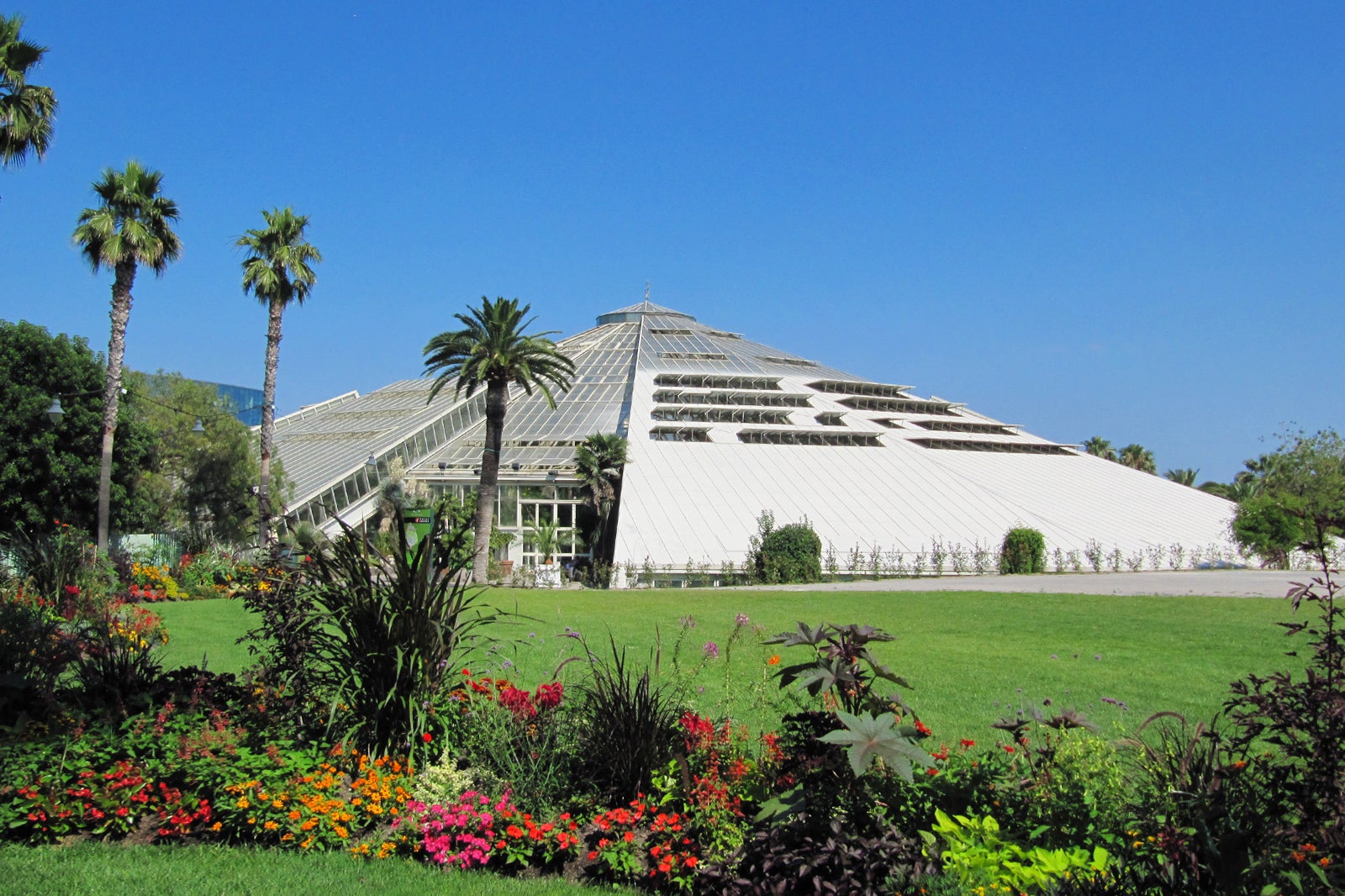 Parc Phoenix is a 7-ha botanical garden and zoo that also hosts Nice Asian Arts Museum and one bar/restaurant with an outdoor terrace, named Snack Coté Jardin. The park has one of the largest greenhouses in Europe, which contains 6 different tropical climates. In all, Parc Phoenix takes you through over 20 theme gardens and permits you to encounter many exotic animals, from kangaroo to caiman. A paradise for children, the park features a large kids' play area.
Read more
Location: 405 Prom. des Anglais, 06200 Nice, France
Open: April–September: daily from 9.30 am to 7.30 pm. October–March: daily from 9.30 am to 6 pm
Phone: +33 (0)4 92 29 77 00
photo by Daniel70mi Falciola (CC BY 2.0) modified
12
Cours Saleya Market
Amble through the scents and colours of a lively market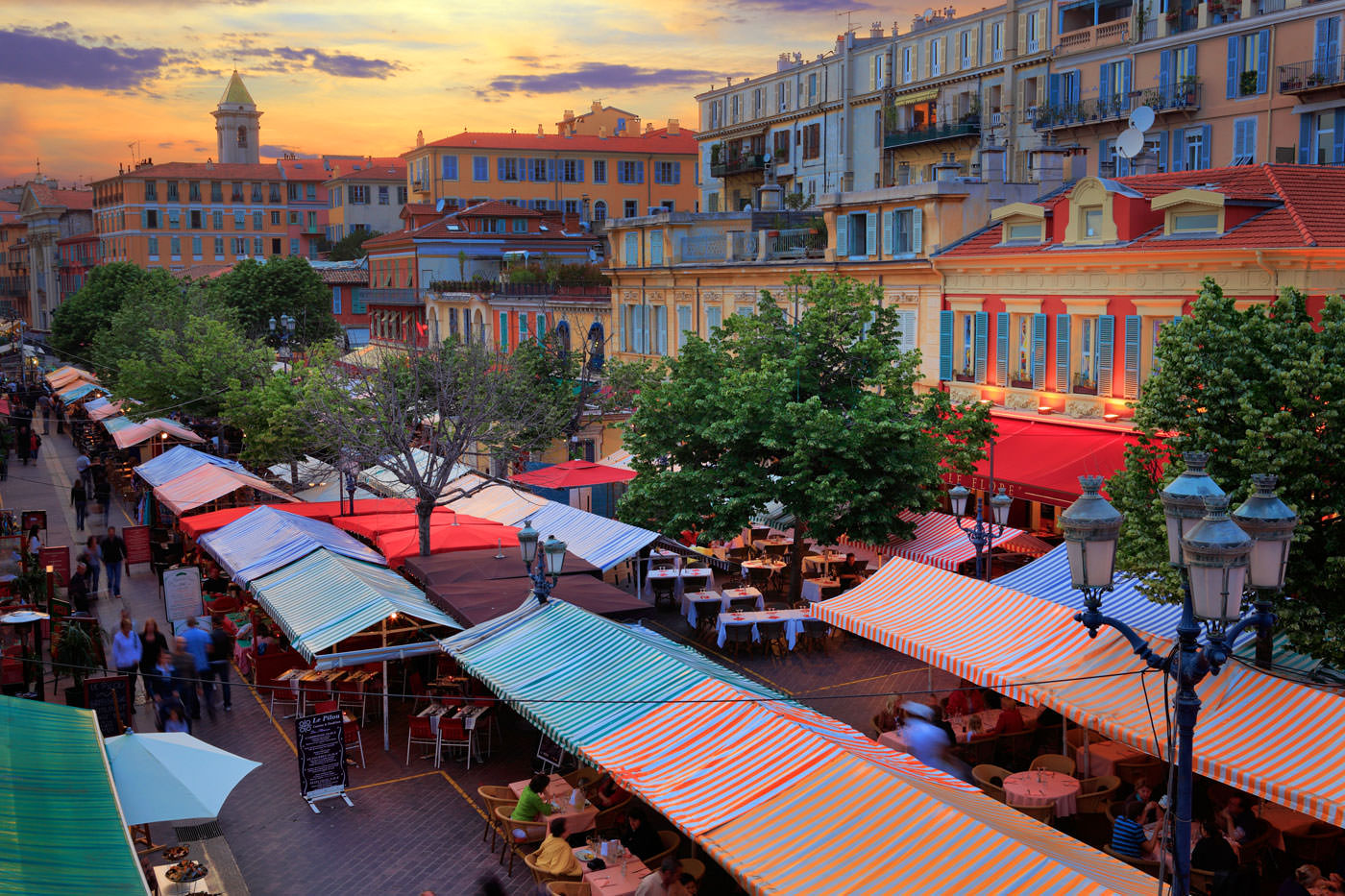 Cours Saleya Market is locally called Nice Flower Market, even though you find more fruits and vegetables than flowers. Located on Cours Saleya, right between the Old Town and the beach, it gives you the opportunity to sample fresh local products and meet local stallholders. A must-try at Cours Saleya Market is the Socca. This chickpea flatbread is a genuine local dish that you can find at Chez Thérésa, a stall established here since the 1920s.
Location: Cours Saleya, 06300 Nice, France
Open: Tuesday–Saturday from 6 am to 5.30 pm, Sunday from 6.30 am to 1.30 pm (closed on Mondays)
Back to top