York Travel Essentials
Useful Information to Help You Start Your Trip to York
Our York Travel Essentials lays out the essential information you need to help planning your trip to one of the most popular destinations in the UK. No matter how frequently you travel, some questions will always need answers: What's the weather like? How can I get from the airport to my hotel? What currency and type of plug do I need? We have all these answers plus other basic info about the best time to go, getting there, getting around, and a few useful travel tips.
It's all compiled in this York Travel Essentials. After reading this short and easy-to-read guide, you will be a little more prepared to start your trip in York.
1
When is the best time to travel to York?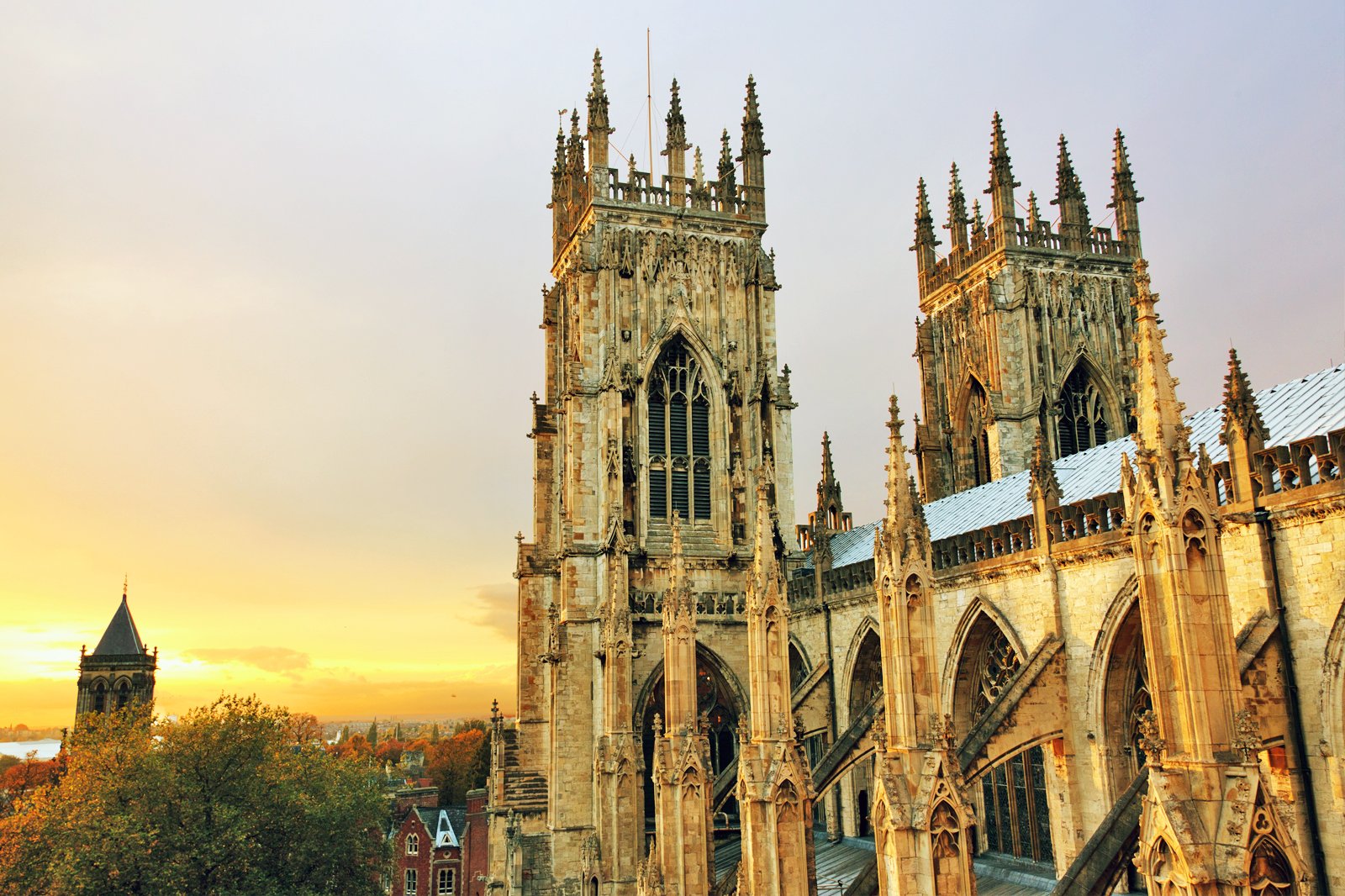 York has a temperate climate, with mild summers and chilly winters.
The average temperatures range from 1°C in winter to 21°C in summer.
Rainfall occurs evenly all year round with an average of 10 rainy days per month.
The warmest time of the year is from May to September. It's also the best time to visit York. Note that July and August are peak tourist season. Hotel prices rise accordingly.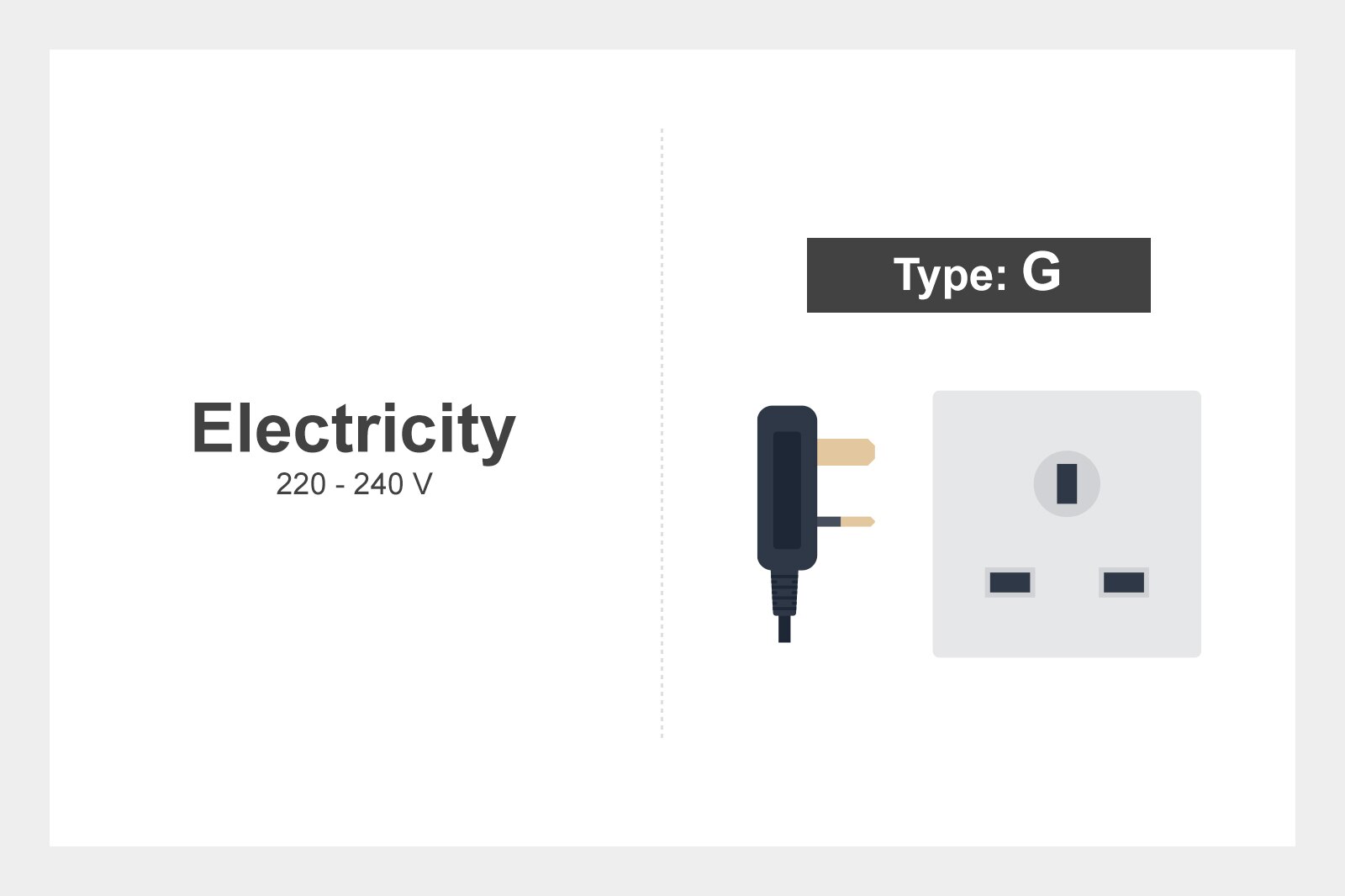 Primary language: English
Plug Type: G
Electricity: 220-240 V
Currency: Pound sterling (£)
International Dialling code: +44 1904
Emergency telephone number: 999
3
How to get to my hotel in York?
By plane
York doesn't host an airport of its own, the nearest airport is Leeds-Bradford International Airport, which is about 25 miles west of York city centre. From Leeds-Bradford Airport, there are several transfer options to reach central York:
A taxi to the city centre takes around 50-60 minutes. The taxi rank can be found in front of the terminal building.
Taking the bus to Leeds railway station and then the train to York takes around 90 minutes. The bus stop is right in front of the terminal.
Car rental agencies, including Avis, Hertz and Sixt, can be found in the carpark of the terminal.
York Railway Station
York Railway Station sits near the centre of the city, on the west bank of the River Ouse. An important stop between London and Edinburgh, the train station hosts a good choice of facilities, including coffee shops, ATM machines and public Wi-Fi. From here, you can get to your hotel by bus, taxi or hired car.
photo by Rept0n1x (CC BY-SA 3.0) modified
4
How to get around York?
Travel tips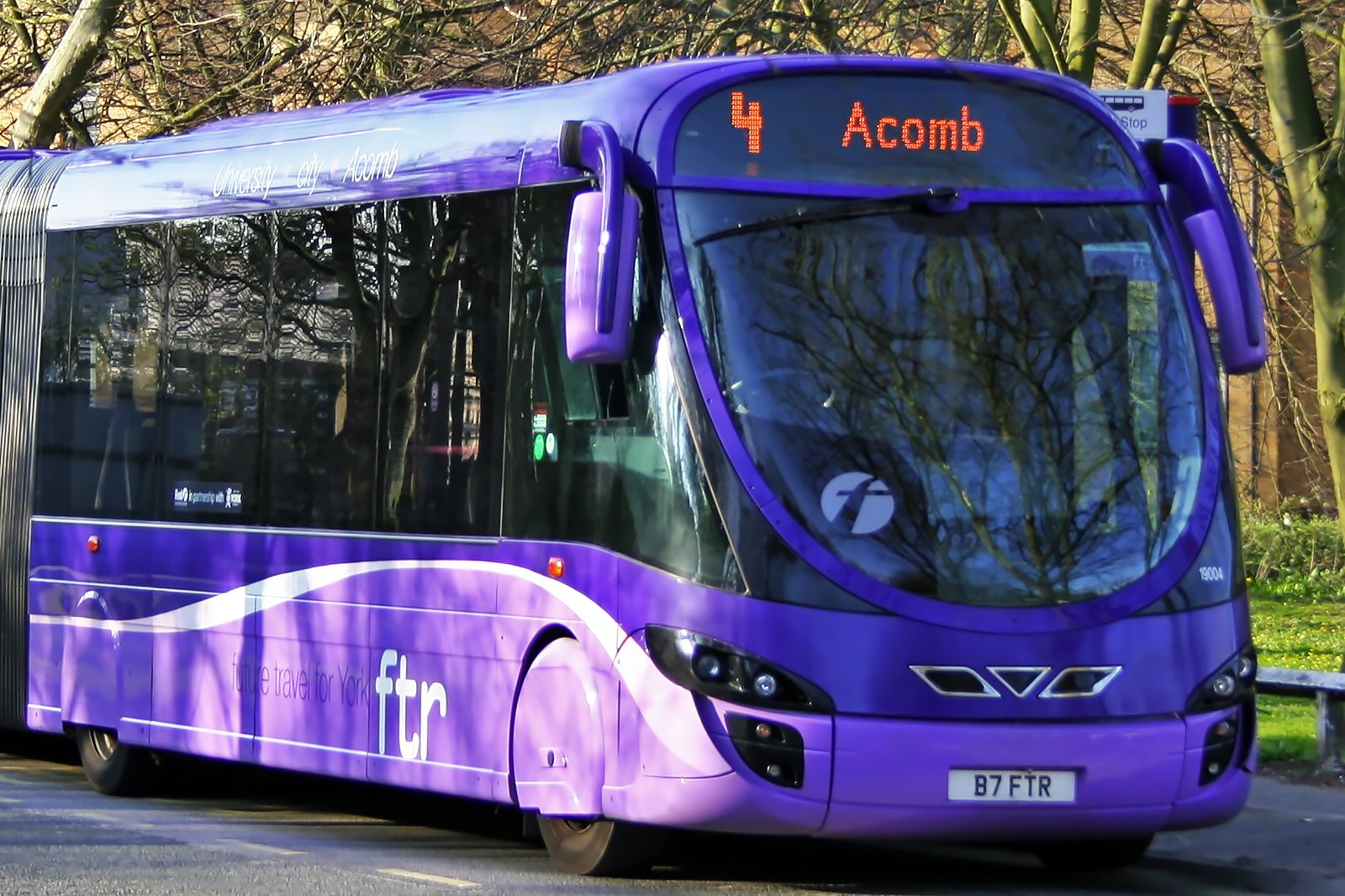 The most pleasant way to explore York is on foot. The city is quite compact and features historical landmarks and attractions such as York Minster, The Shambles and the National Railway Museum within walking distance of the city centre. Downtown York is also home to a good choice of dining and shopping options.
For longer journeys, the public transport services are as efficient as they're affordable. The bus network offers a convenient way to get around York.
First Group is the main bus company that operates in York.
You can download their mTickets App on your mobile phone to purchase tickets. It will save you some money on bus fares.
All-York-Day tickets are available.
If you travel with your family, the All-York-Family ticket is a good option. 2 adults and up to 3 children can travel on the bus network for 1 day.
photo by RobertG (CC BY-SA 3.0) modified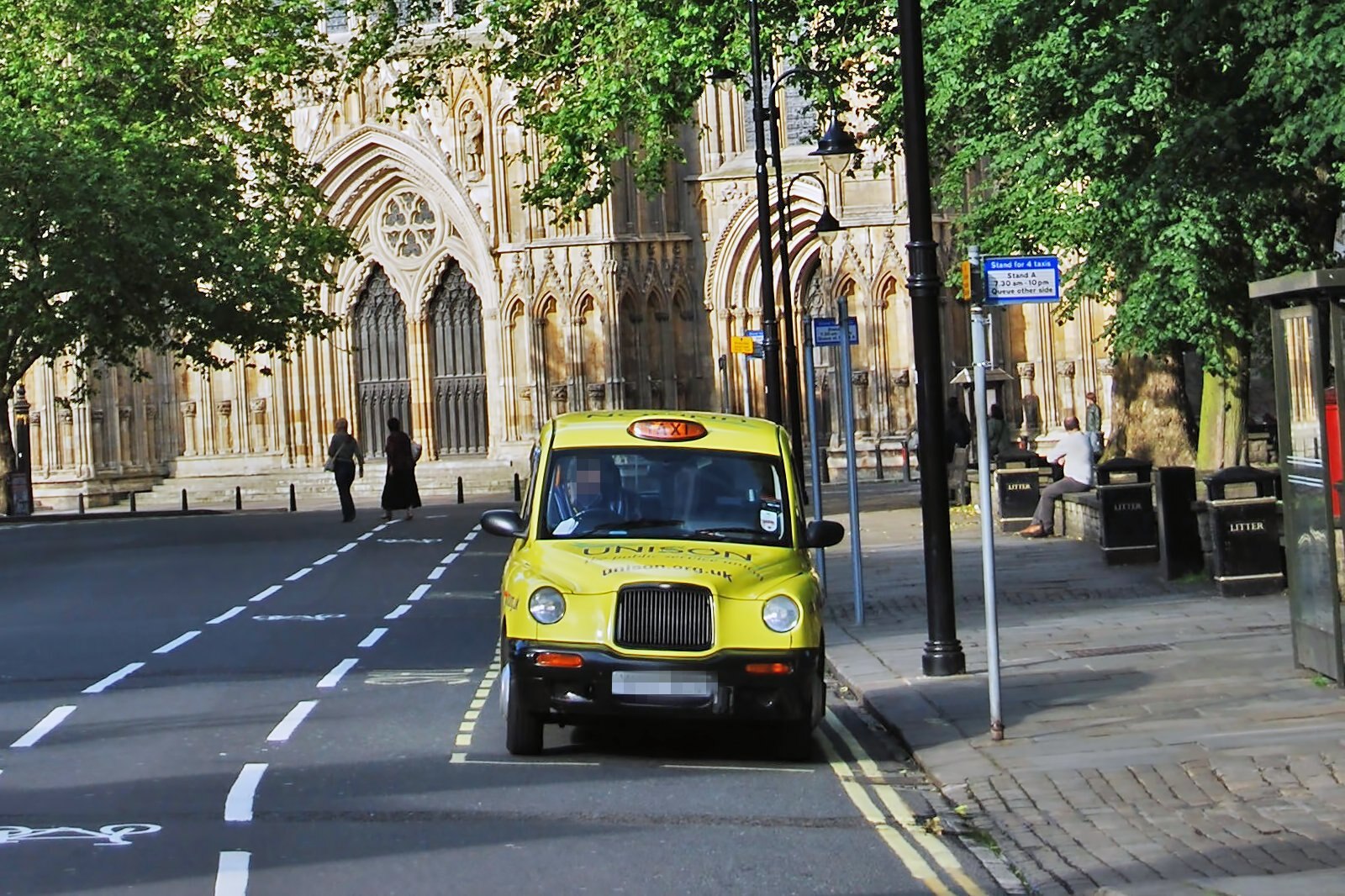 Many taxi and black cab companies operate in York. The most popular of them include Fleetways Taxis (+44 1904 365365), Streamline Taxis (+44 1904 656565), and York Cars Taxis (+44 1904 765765).
Half a dozen taxi ranks can be found across the city, mainly at the train stations and near the city attractions.
Taxis can be hailed on the street, unless there is a taxi rank nearby.
Rates are higher at night and on special days such as bank holidays, Christmas and New Year.
Payment of the fare by credit card is usually possible, but it's better to check with the driver before you get in.
Uber and local taxi companies' apps can be used to hail a taxi in York.
6
Cycling with Cycle Heaven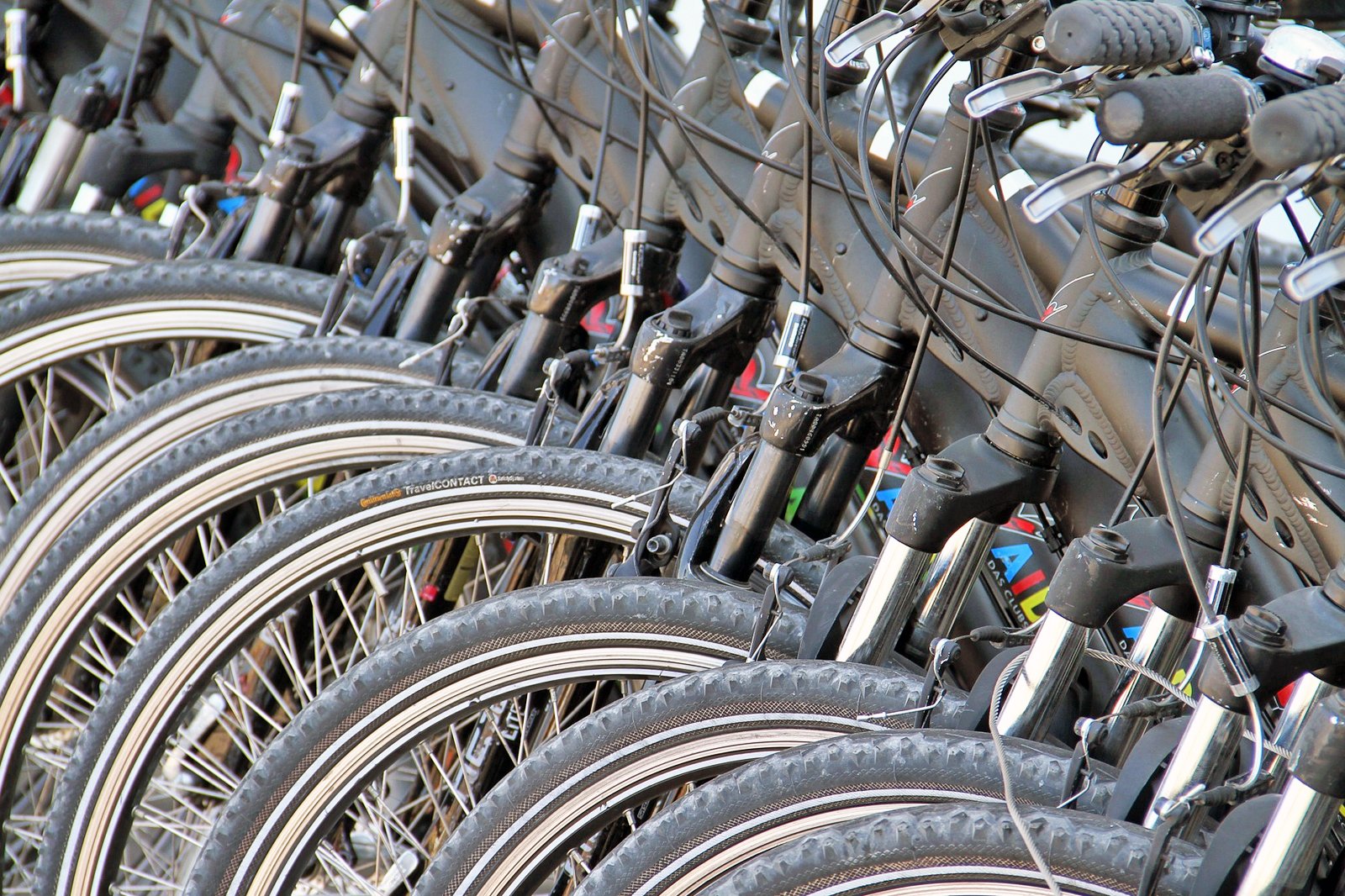 You can rent a bike from Cycle Heaven at York Railway Station. A returnable deposit and a photo ID are required to hire a bike.
7
What are the main annual events in York?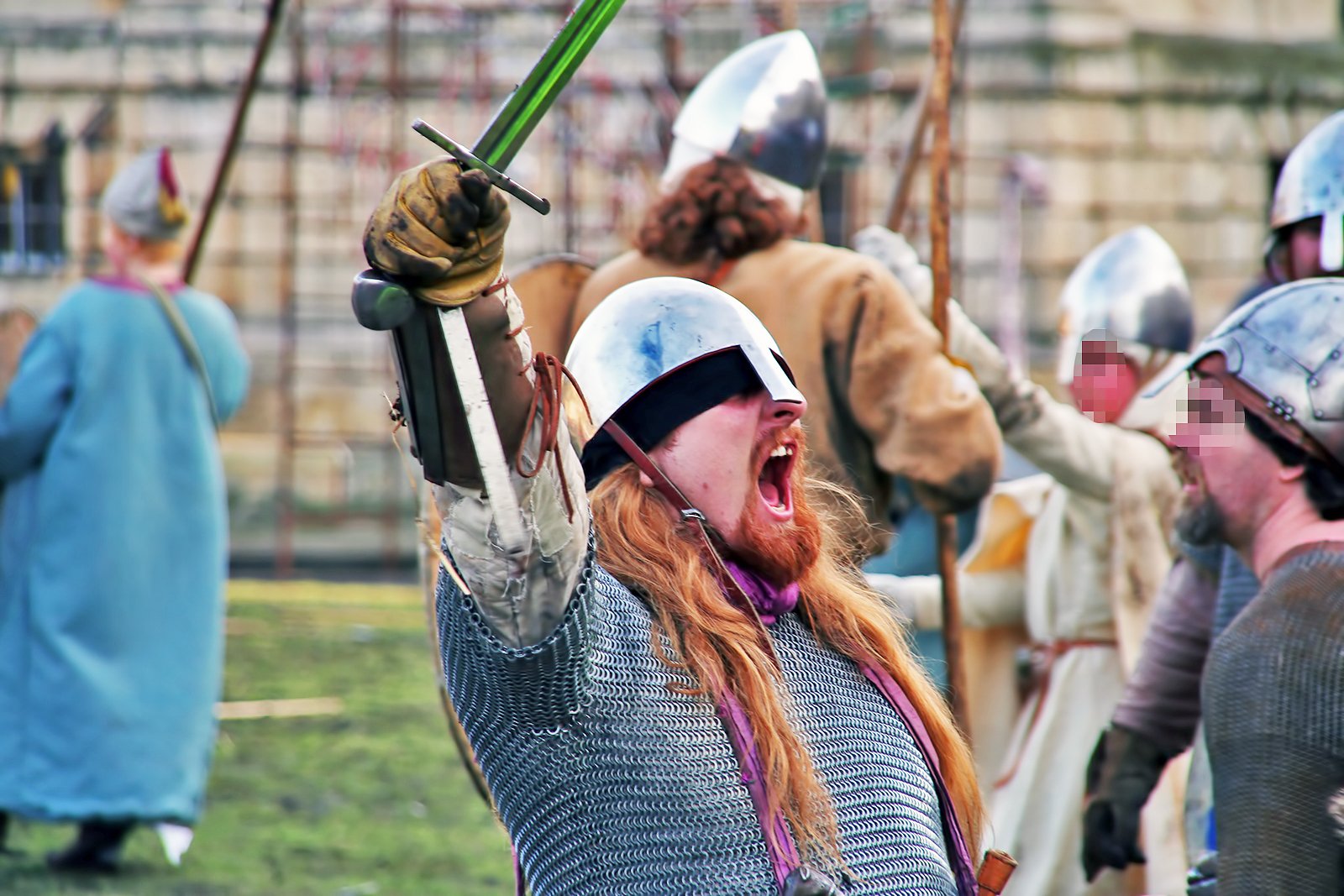 Jorvik Festival
What: The city celebrates its Viking heritage with one of the largest festivals of its kind. Expect battle re-enactments and historical activities such as archery and sword combat.
When: Late February
Where: York City Centre
Ebor Festival
What: This is the biggest event on the horse racing calendar at the York Racecourse and is effectively the Royal Ascot of Northern England. Everyone dresses up in their finest clothes for 3 days of races, and all of the city's roads and hotels are packed all weekend.
When: Late August
Where: York Racecourse
Eboracum Roman Festival
What: This family-friendly festival offers everyone the chance to discover and experience the ancient Roman way of life. Expect fun activities in a recreated Roman camp and archaeological exhibitions of historic objects.
When: June
Where: Yorkshire Museum & Gardens
Back to top