10 Best Things to Do with Kids in York
Fun Places in York to Take Your Family
Looking for the best things to do with kids in York? Let us provide you with a few good pointers, below. The city of York is one of the best places for families to visit thanks to the sheer number of family-friendly attractions in town.
From theme parks to museums, there's something for both adults and the little ones to enjoy no matter what your tastes are, so don't hesitate to make the most of your trip to York with children in tow. Read on to find all the fun places in York to take your family.
1
York Castle Museum
Get lost in 400 years of history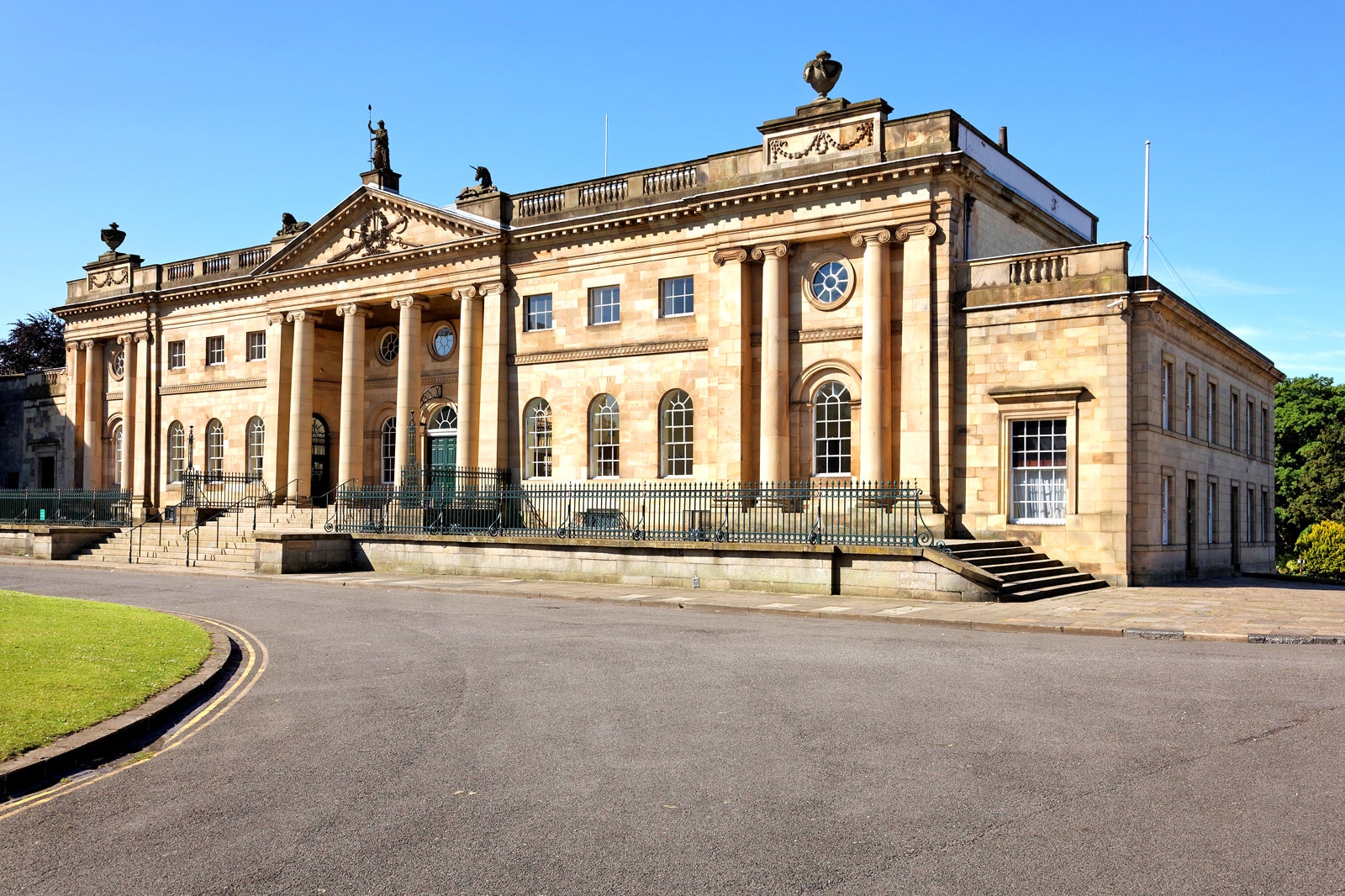 York Castle Museum is one of the most iconic destinations in the entire city that can take you on a trip back centuries to the wonders of Victorian England. In fact, this museum features replica Victorian streets that you and the whole family can walk through and feel as if you've travelled back in time.
There are also exhibits detailing Dick Turpin's prison cell, WWI and so much more. The kids will like the exhibit highlighting historical toys with some dating back as far as 150 years, though most are oddities that hail from the 20th century.
Location: Eye of York Tower St, York YO1 9RY, UK
Open: Daily from 9.30 am to 5 pm
Phone: +44 (0)1904 687687
2
Web Adventure Park
Find thrills at a theme park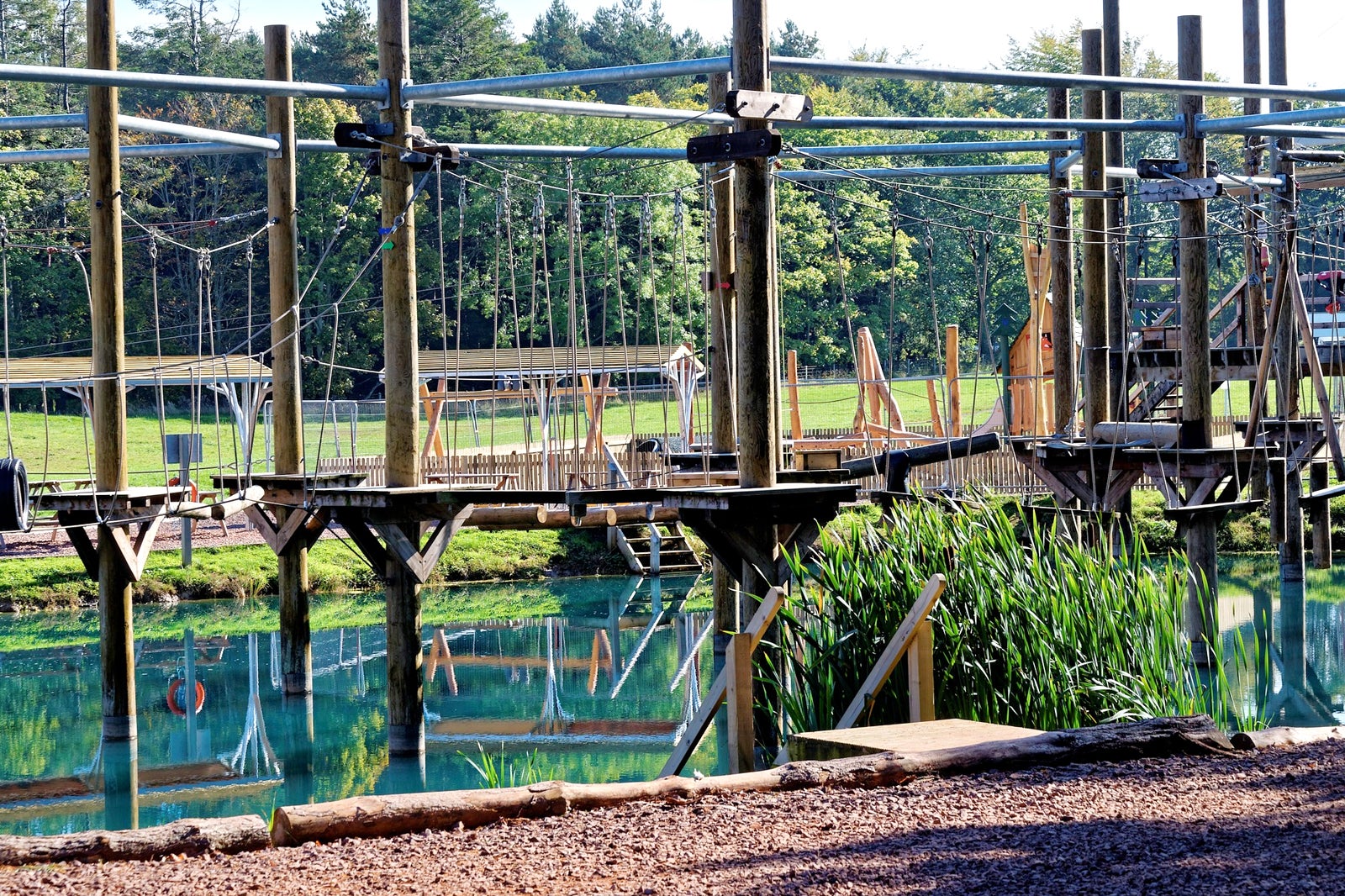 Web Adventure Park is a bit different from other theme parks. This play centre primarily focuses on active entertainment rather than rides, so you'll find massive climbing frames, a sports arena, slides, and even a disco room. An outdoor area features a jungle bridge and go-karts around the outskirts.
Additionally, there are wired high ropes and a summit climbing challenge that can test the prowess of kids ages 7 and older. For wee kids under 5, the Little Bugs Childcare nursery can keep them taken care of throughout your stay at the park.
Location: Clifton Gate Business Park, Wigginton Rd, York YO32 2RH, UK
Open: Friday from 9.30 am to 8 pm, Saturday–Thursday from 9.30 am to 7 pm
Phone: +44 (0)1904 692221
3
York Dungeon
Experience the frightening and funny horrors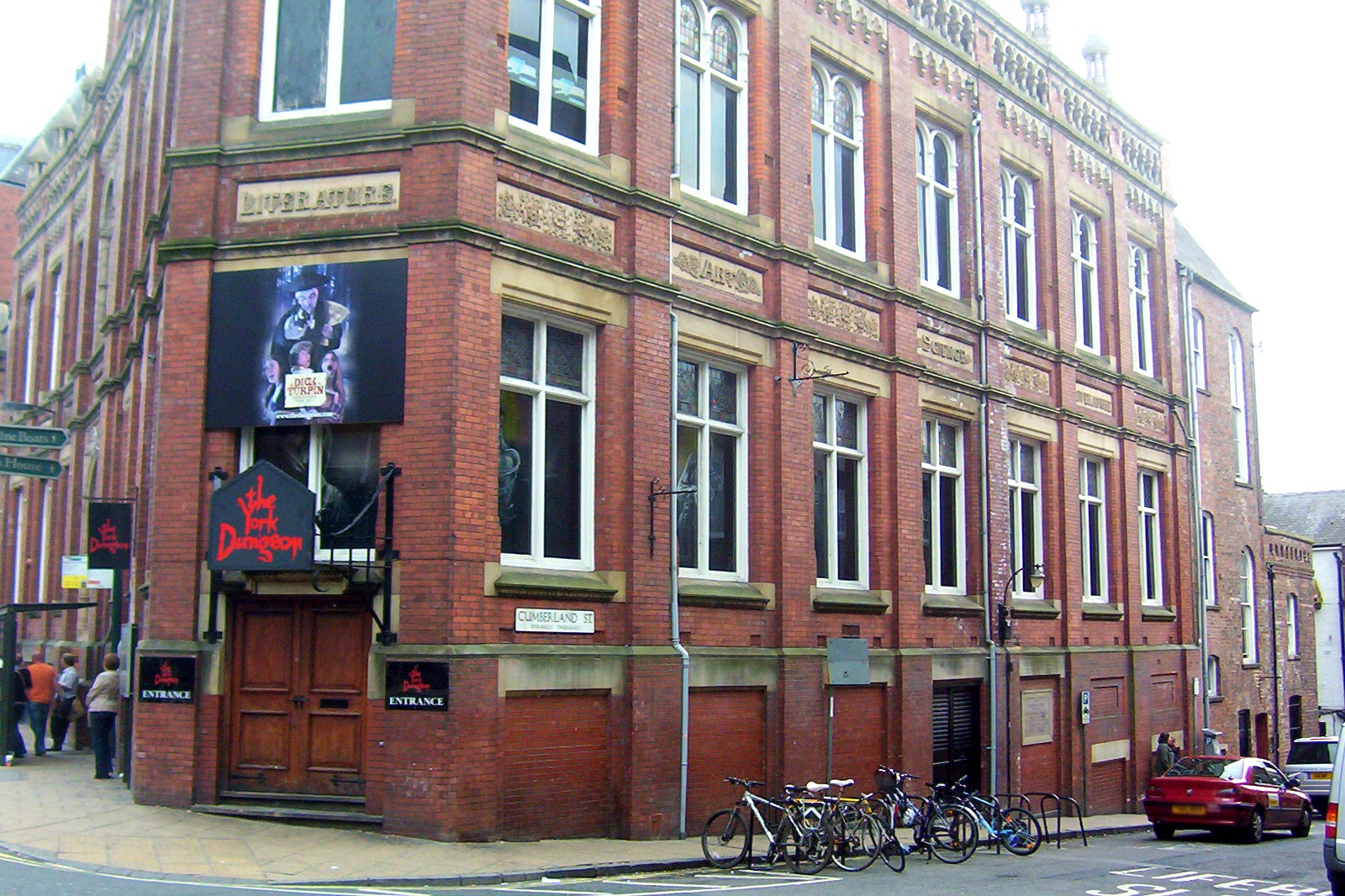 A visit to York Dungeon will take you through 2,000 years of York's dark history with a comedic twist. This attraction features funny historical characters that can take the whole family through different eras of history that let you see, hear and smell York's historic horrors.
From the Viking invasion to Guy Fawkes' Gunpowder Plot to Dick Turpin's time as an infamous highwayman, the live shows here are sure to delight. The special effects work and commitment of the talented actors have won this attraction awards in the past, so you won't find shows like this anywhere else in town.
Location: 12 Clifford Street, York YO1 9RD, UK
Open: Daily from 10 am to 5 pm
Phone: +44 (0)1904 632599
photo by Kaly99 (CC BY-SA 3.0) modified
4
York Maze
Walk through twists and turns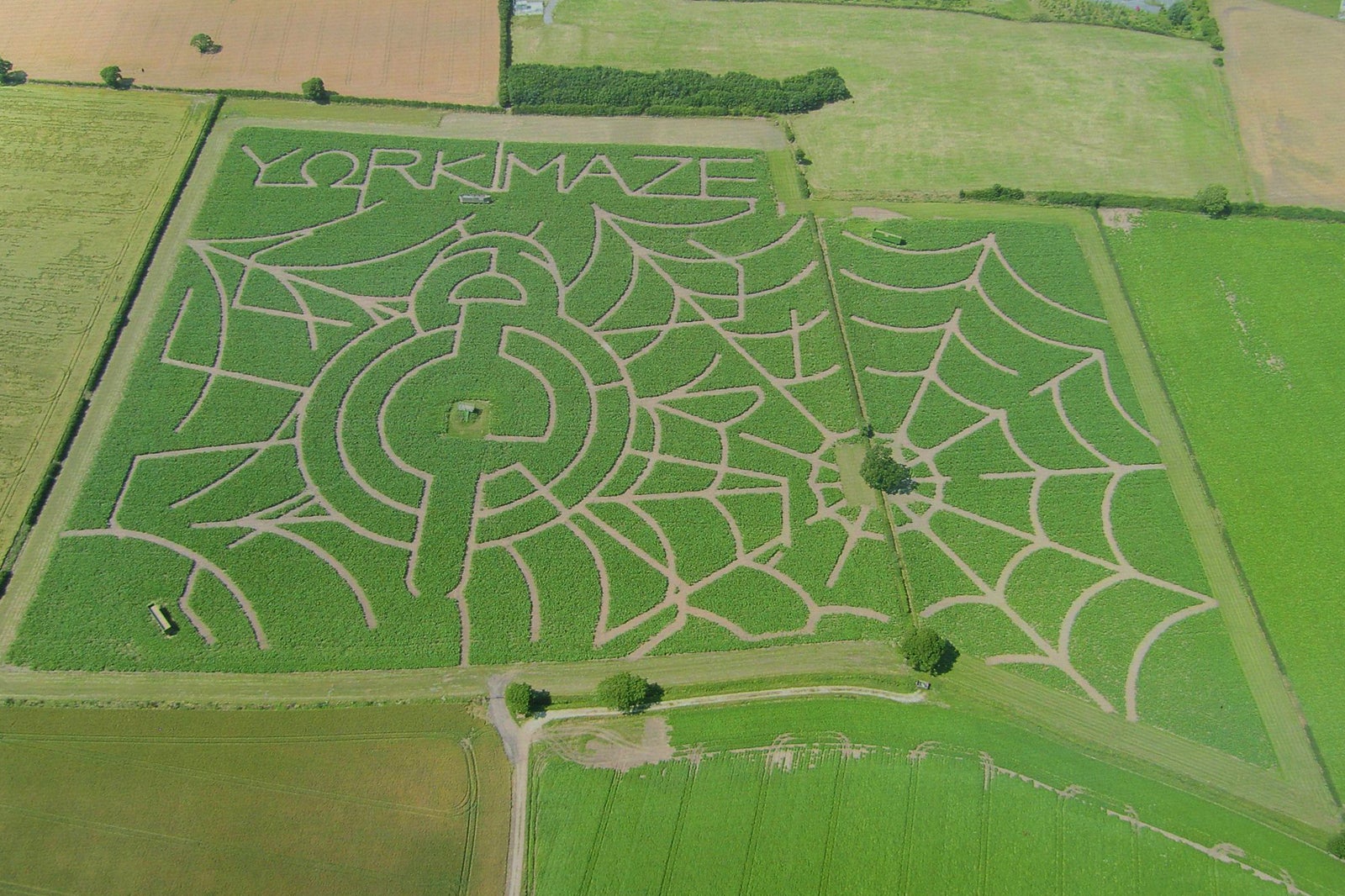 York Maze is a prime location for a family day out in York. You'll find a corn maze, but there's so much more to see throughout the entire attraction. You'll find mini quad bikes to ride, mini-golf, a funhouse and even pig racing to watch. Kids can test their abilities by attempting to scale a volcano and slide or traverse an obstacle course.
Additionally, York Maze is home to several slide tubes and a climbing zone that includes pendulum swings, a cargo net and balance beams. There's even a climbing wall where kids can race against each other or take the challenge of using green holds only.
Location: Elvington Lane, York, YO19 5LT, UK
Open: April–June: daily from 10 am to 6.30 pm
Phone: +44 (0)1904 607341
photo by The photo uk (CC BY 2.0) modified
5
Piglets Adventure Farm
Animals and so much more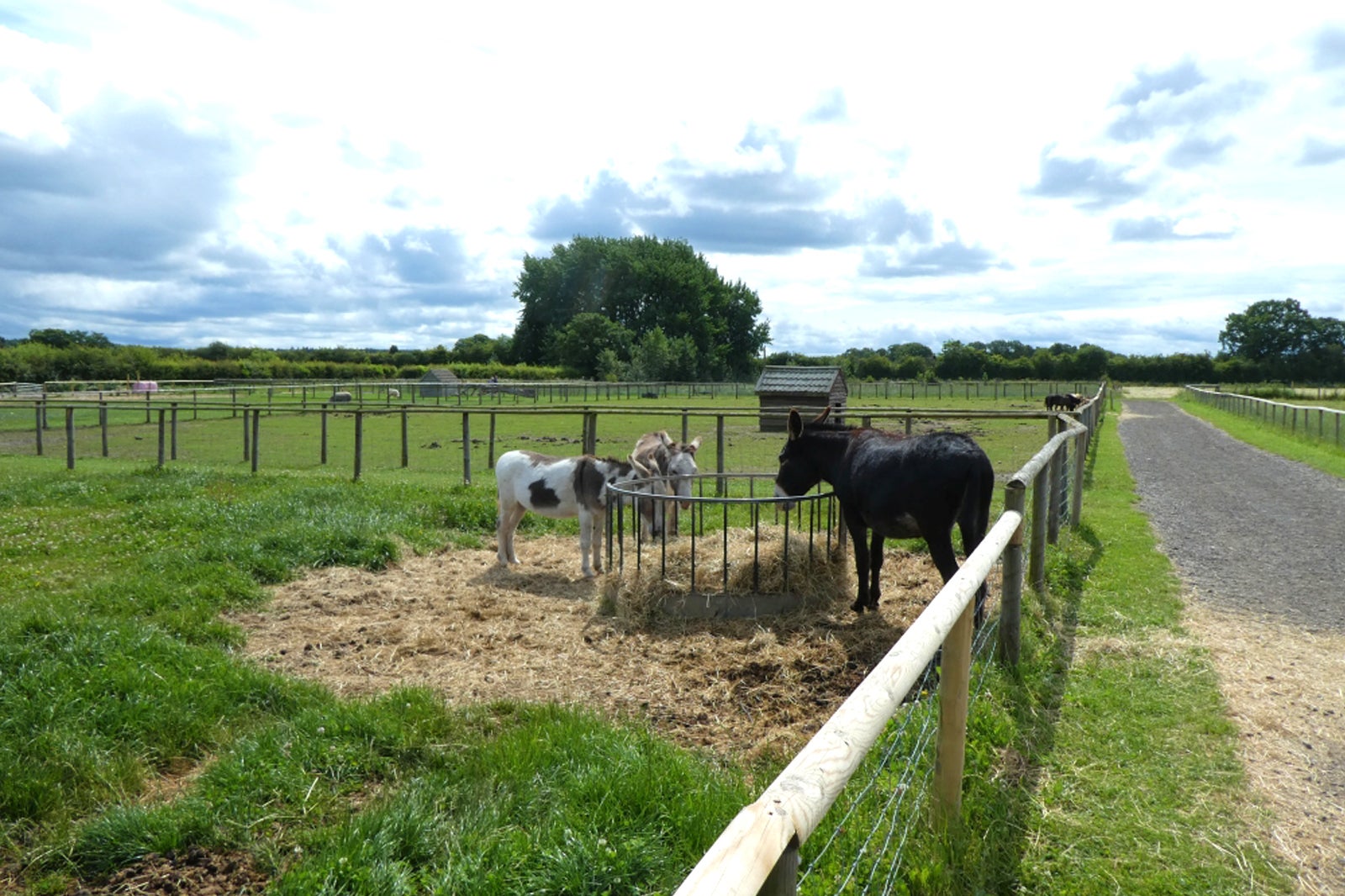 Piglets Adventure Farm is one of the best spots in town to take the little ones to meet adorable animals. While piglets are the star of the show, you can also find bunnies, guinea pigs and a cow all of which can be interacted with. In addition to the animals, this adventure farm has a variety of other attractions including bouncing pillows and a train ride.
There's also a giant sandpit where you and the little ones can construct massive sandcastles, and you can visit the go-kart track to see who's the best racer. You'll also find a mini-golf course here, so there's enough adventure to last all day long.
Location: Towthorpe Grange, Towthorpe Lane, York YO32 9ST, UK
Open: Daily from 10 am to 5.30 pm
Phone: +44 (0)1904 499183
photo by DS Pugh (CC BY-SA 2.0) modified
6
Yorkshire Air Museum
See a real bomber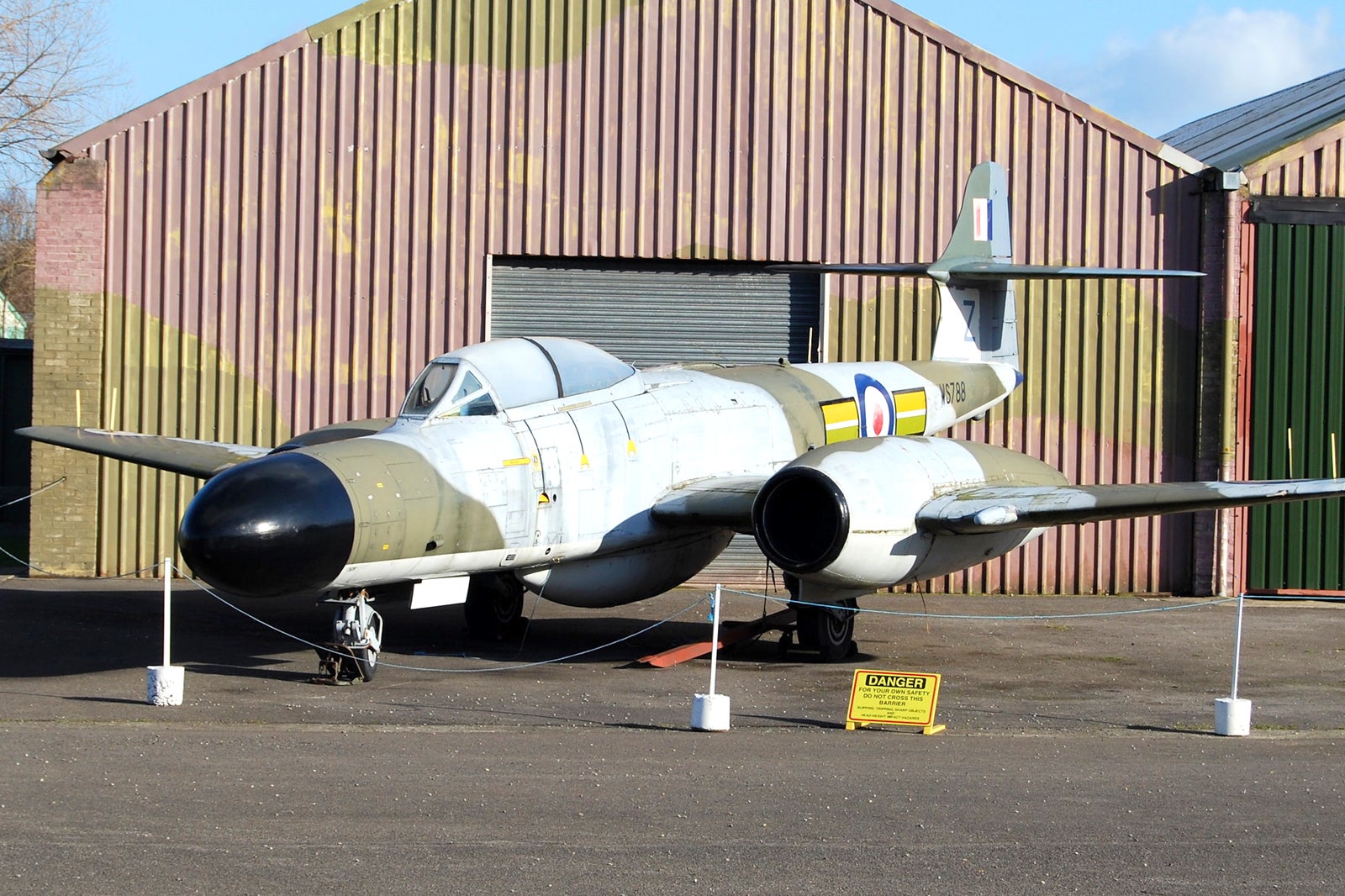 Yorkshire Air Museum on the outskirts of town is home to several impressive aircraft including the unique Friday the 13th Halifax Bomber. Original biplanes are available to see in addition to more modern aircraft like jet fighters.
The entire museum is built in the design of an authentic World War II bomber command station, so just walking through the exhibits will engulf you in an atmosphere of authenticity. The museum is also pet friendly, so you can truly bring the entire family along for the trip.
Location: York Road, Elvington, York YO41 4AU, UK
Open: Daily from 10 am to 5 pm
Phone: +44 (0)1904 608595
photo by Roland Turner (CC BY-SA 2.0) modified
7
William's Den
Play, eat and explore nature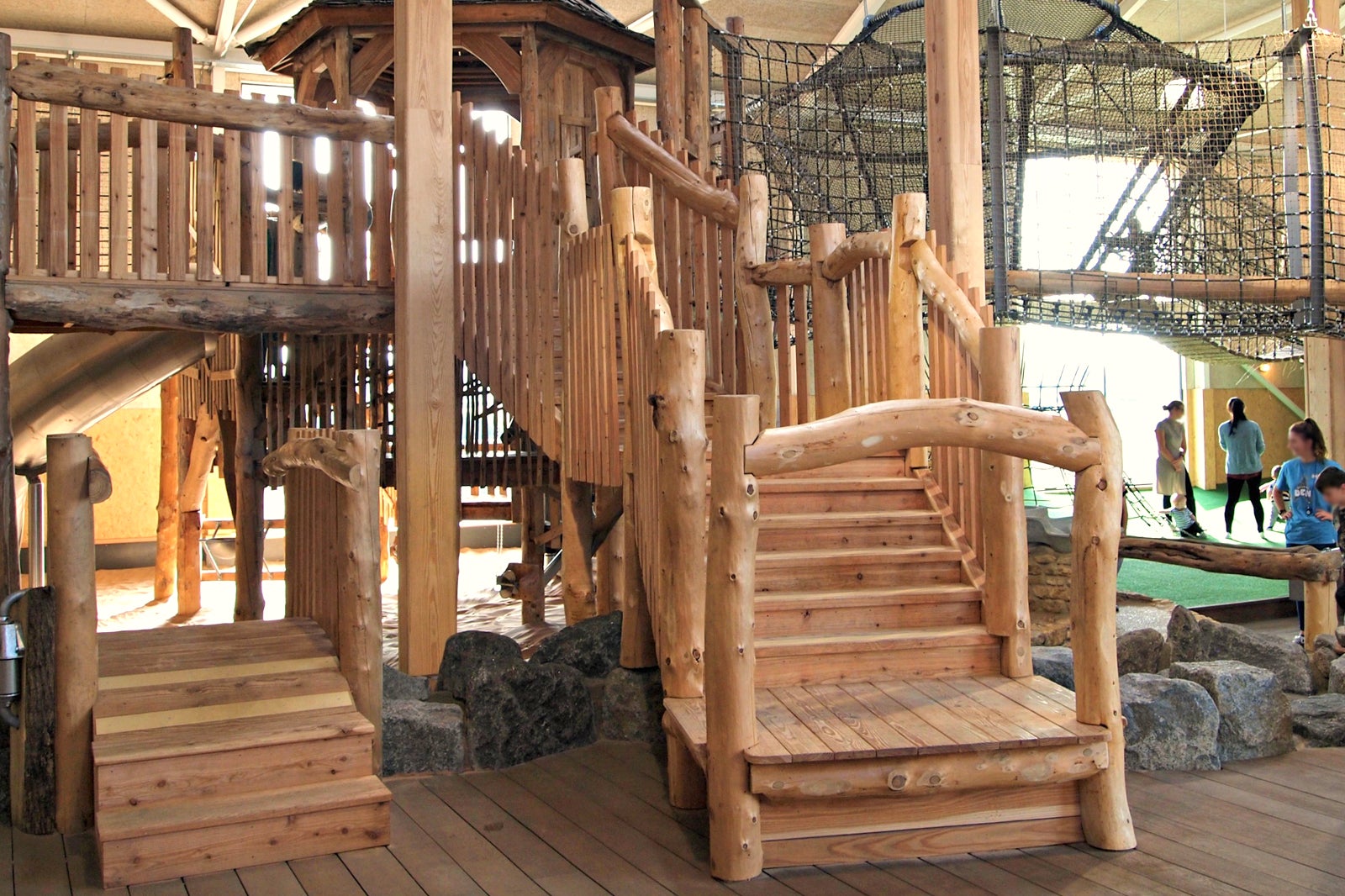 William's Den is designed to bring guests up close and personal with the wonders of nature in a controlled indoor environment. Inside and out, this complex features some of the best and most beautiful natural features that allow kids to have fun and also learn more about the world surrounding them.
There are play areas perfect for running and climbing, especially the rope bridge portion which was constructed using responsibly sourced wood. Food offerings are onsite, so you don't have to go anywhere else for lunch.
Location: Wold Hill North Cave, Brough HU15 2LS, UK
Open: Saturday–Thursday from 10 am to 5 pm, Friday from 10 am to 7 pm
Phone: +44 (0)1430 472230
photo by David Hallam-Jones (CC BY-SA 2.0) modified
8
Mother Shipton's Cave
See the home of a legendary prophetess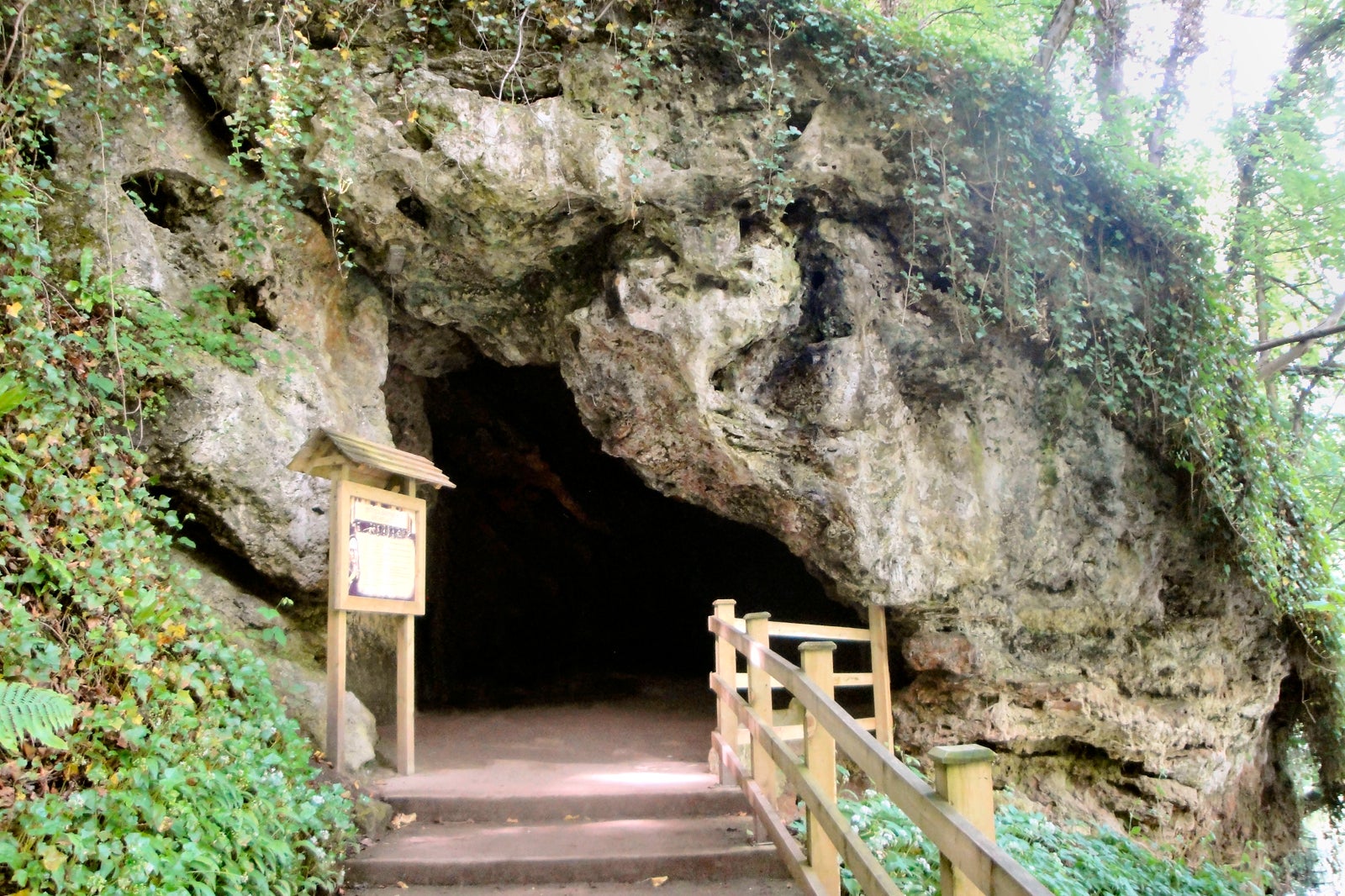 Mother Shipton's Cave may just be one of the oldest attractions in England. This famous prophetess' attraction dates back to 1630 and features a petrifying well nearby along with the cave in which the prophetess was said to be born in back in the 15th century.
In addition to this valuable piece of history, you'll also find a satisfying walk through nature as the surrounding parkland is incredibly well-preserved. Your furry friends are also welcome to come along, so the whole family can be brought in tow to enjoy this incredible natural space.
Location: Prophecy Lodge, High Bridge, Knaresborough, North Yorkshire, HG5 8DD, UK
Open: Monday–Friday from 10 am to 4.30 pm, Saturday–Sunday from 10 am to 5.30 pm
Phone: +44 (0)1423 864600
9
Alpamare Scarborough
Have a waterpark adventure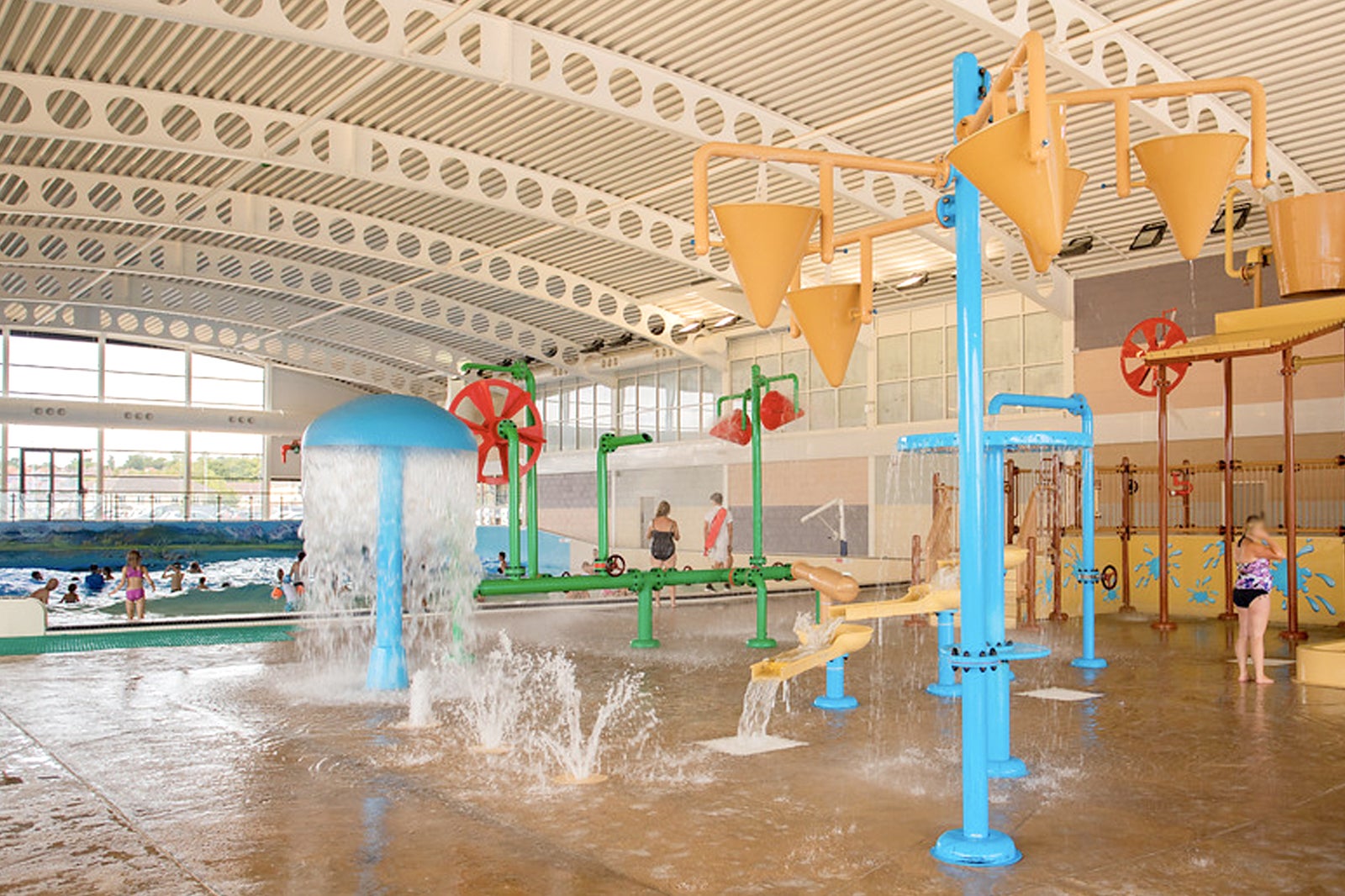 Alpamare Scarborough is a fun-filled waterpark that will let you and the little ones enjoy a day filled with aquatic adventure throughout its numerous rides and attractions. There's a massive wave pool and a more relaxing outdoor garden pool. You'll find long water rides that are faster than you might think and sure to get the adrenaline pumping.
You'll even find a wellness centre and spa area you can visit to pamper yourself in between your more thrilling adventures. Food and drink are available on-site including hot and cold libations for the adults as well as the kids.
Location: 28 Burniston Road, Scarborough YO12 6PH, UK
Open: Monday–Saturday from 10 am to 10 pm, Sunday from 10 am to 9 pm
Phone: +44 (0)1723 379211
10
Holgate Windmill
Explore a real working 18th-century corn mill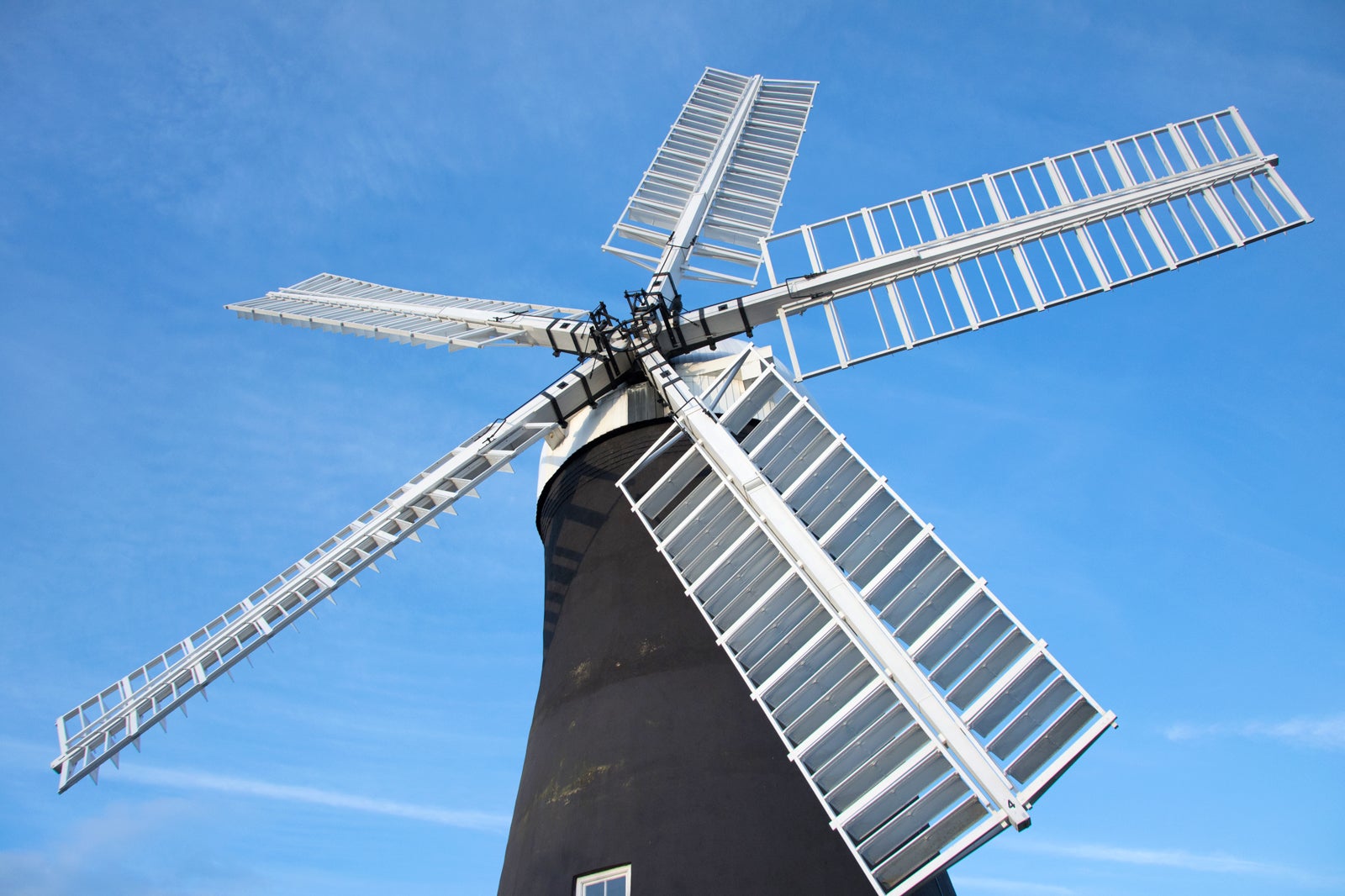 Holgate Windmill dates back to 1770, but it has since undergone a renovation that leaves it standing strong today. It's the oldest working windmill in Yorkshire and still grinds flour. In fact, you can get some traditional stone-ground flour during your visit.
One of the most appealing features is that windmill tours will take you through the history and the process detailing the incredible ingenuity that went into this windmill all those centuries ago that kept it running and functioning efficiently ever since.
Location: Windmill Rise Holgate, York YO26 4TX, UK
Open: Saturday from 10 am to midnight
Back to top