Stanley Park is a Grade II-listed park covering 257 acres of space in the town of Blackpool. It's filled with stunning gardens, a woodland area, a lake, historical buildings and various sporting facilities. It has even been dubbed the best park in the UK twice in 3 years.
The park is open all year round, from dawn to dusk. You can come here to exercise, relax, or play with the kids. There's a visitor centre offering information about the amenities and green spaces within the park. Occasionally, the centre hosts indoor events, talks, and activities, which locals and tourists alike can participate in.
If you're just visiting, take advantage of Stanley Park's many facilities. You'll find all sorts of activities to do within the grounds, including football, golf, tennis, and cricket. Take note that fees may apply for certain amenities and facilities. For a budget-friendly day, you can pick one of the many nature trails in the park. It will take you around the grounds and unveil its captivating wildlife.
Stanley Park in Blackpool - one of the highlights of 10 Money Saving Tips in Blackpool and 10 Best Things to Do for Couples in Blackpool (Read all about Blackpool here)
What are the highlights of Stanley Park?
Stanley Park is a family-friendly attraction in Blackpool, with activities that even the little ones will enjoy. Within the park, there's a farm-themed play area for those between 2 and 8 years old. Aside from playground classics, such as seesaws, swings, and rocking horses, it has modern facilities like an interactive surfboard and a 3D ride-on.
Stanley Park has a timber-themed adventure playground for older kids (8 years and above. It has slides, tubes, swings, and many other structures for them to climb on.
You can also visit the park simply to enjoy nature. It's rich in wildlife and filled with exquisite horticultural displays, which offer a welcome escape from the lively city. Throughout the park, you'll see Italian gardens, rose gardens, water fountains, and statues. On the eastern side, you'll find a large lake, which is home to a variety of swans, ducks and geese. For a certain price, you can fish and ride a boat on this lake.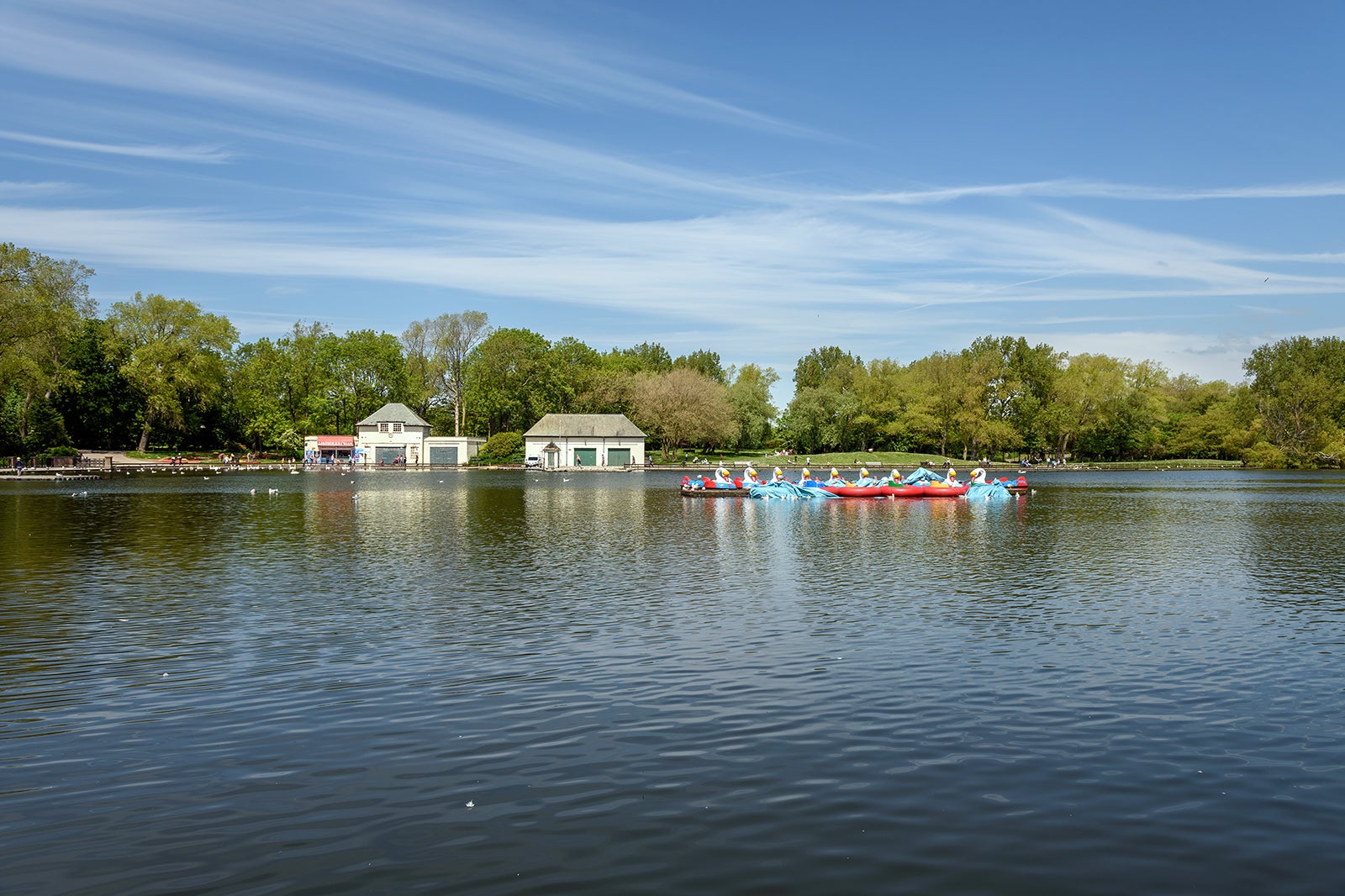 Where to eat in Stanley Park?
If you're spending a day at Stanley Park, you might as well have a picnic within the grounds. You can lay your blanket under the shade of a tree or use one of the many picnic tables scattered throughout the park.
The Art Deco Cafe is a popular spot for afternoon tea and snacks. It features captivating indoor décor and stunning views of the Italian gardens. The menu changes throughout the year, but in general, consists of light snacks, salads, and refreshing beverages. This cafe can accommodate families with young kids and guests with disabilities. It offers Wi-Fi access and baby changing facilities.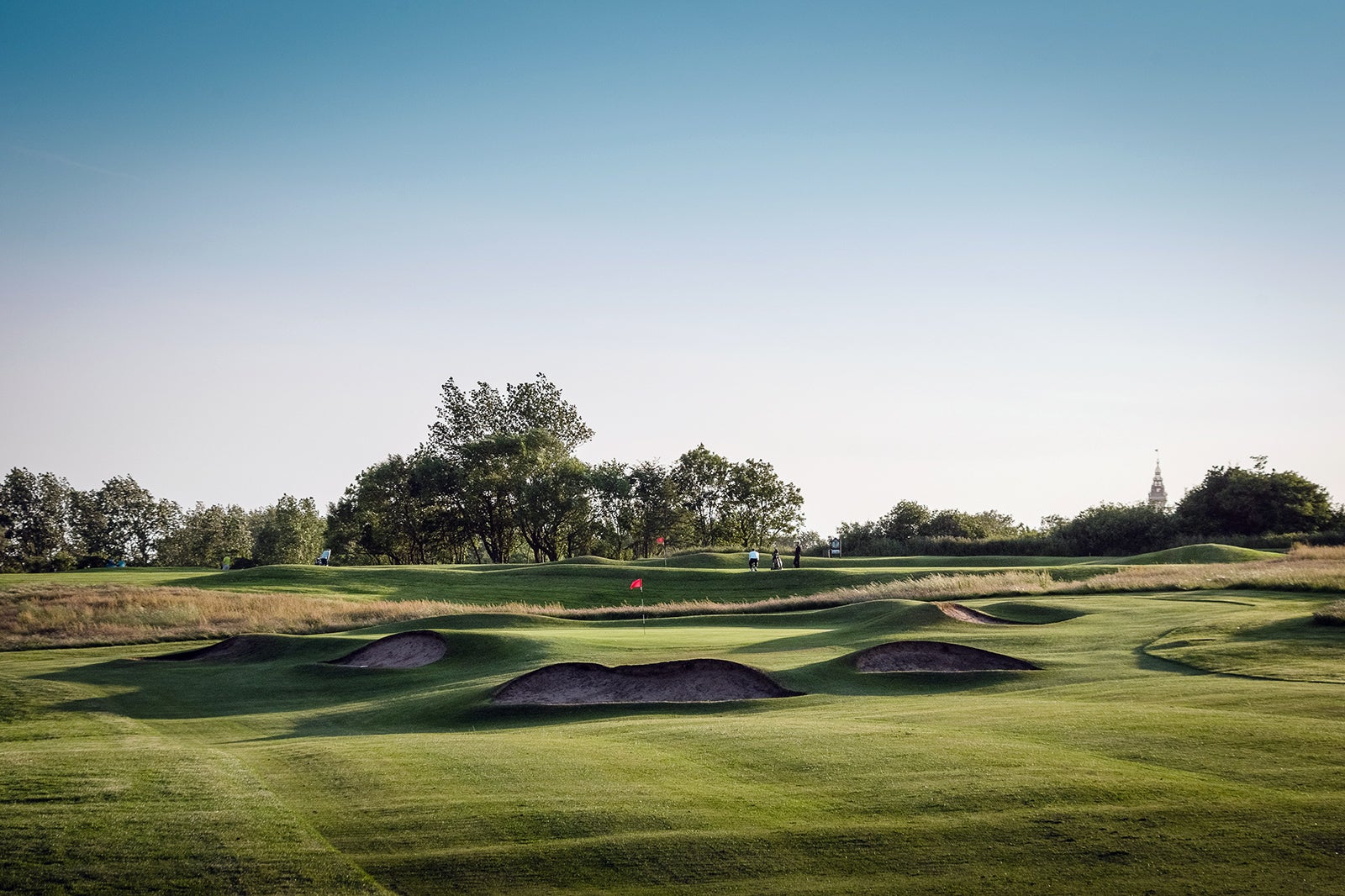 How to get to Stanley Park?
To access Stanley Park, you can go to the main entrance, which is located on West Park Drive. Towards the end of this road, you'll see a car park with free parking.
You can reach the park by car, bus, or train. During the summer months, you can go on the number 20 bus from the town centre to reach the park. Other bus lines that pass near the park include 18, 4, and 61. The stop closest to the park is East Mead, which you can reach on foot in about 10 minutes. Stanley Park Gates is an 11-minute stroll away, while Elmslie Gardens is a 15-minute walk away from the park.
Meanwhile, the closest train station to Stanley Park is Blackpool North. You can reach it on foot in roughly half an hour.
Stanley Park in Blackpool
Location: W Park Dr, Blackpool FY3 9HU, UK
Open: 24/7
Phone: +44 (0)1253 477477
Back to top