10 Best Family Things to Do in Blackpool
What to Do for Fun in Blackpool with Your Kids?
There is a wide range of family things to do in Blackpool, with the town being famous for its theme parks and beach activities. With roaring animals, thrilling rides, and kid-friendly cuisine all waiting, your whole clan is bound to leave Blackpool beaming.
The seaside resort has been the undisputed home of family holidays for over a century, and with rich pickings when it comes to quality attractions and kid-friendly restaurants, you're guaranteed a hassle-free stay.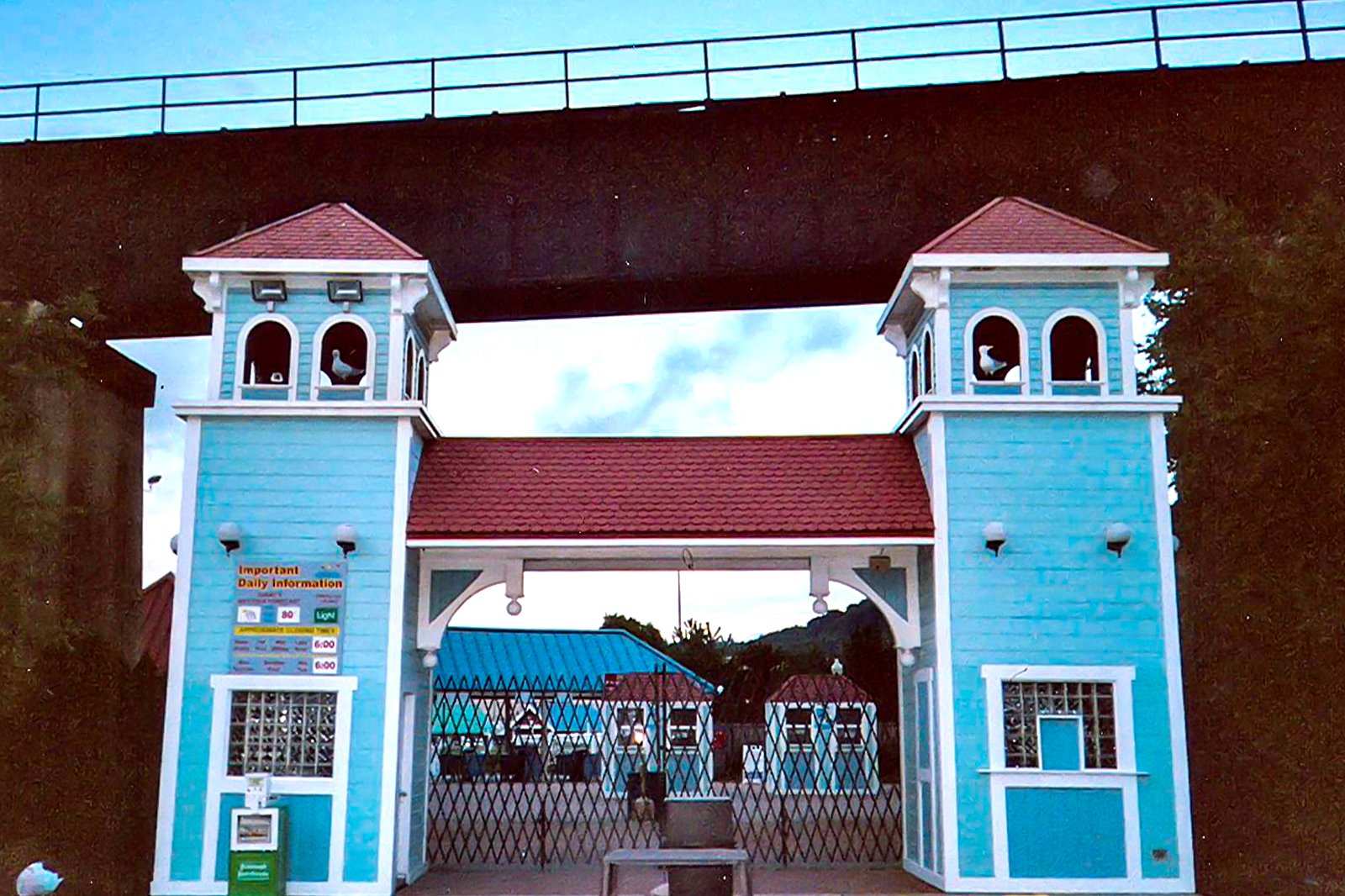 As Blackpool's indoor water park, Sandcastle Waterpark is the perfect place to cool off, whatever the weather. With steep slides and rubber ring rides, the Sandcastle will make a splash with kids of any age.
Raft along indoor water roller coasters and lose your bearings as you torpedo through blacked-out tubes before being dumped into the Sandcastle's frothy waters. With a spaghetti tangle of winding slides, warm wave pools, and gentle lazy rivers, there's something for every kid – and adult – to love here.
Read more
Location: Promenade, Blackpool FY4 1BB, UK
Open: Hours vary by season
Phone: +44 (0)1253 343602
photo by Enlightened monkey (CC0 1.0) modified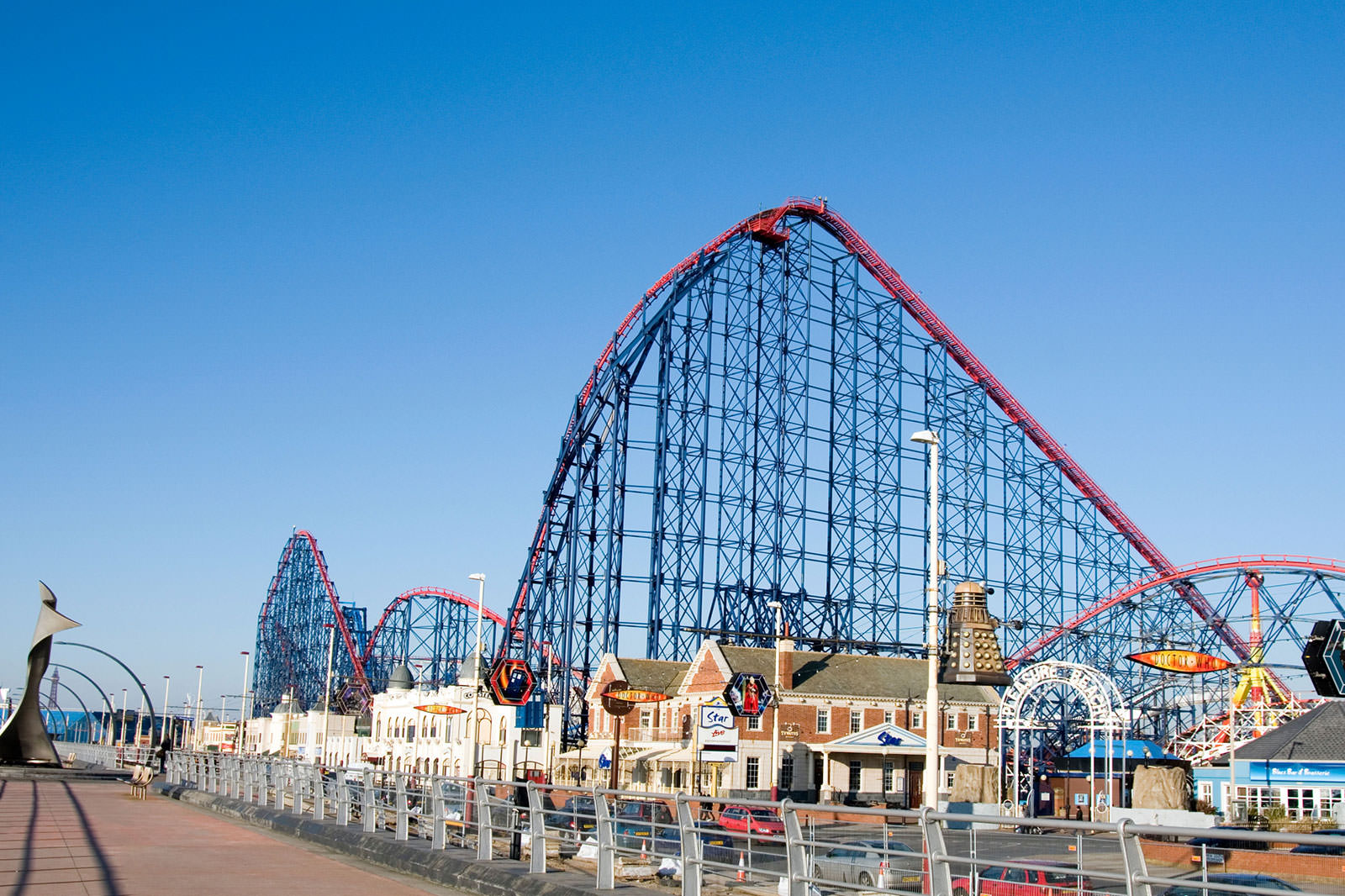 Strap yourself in and hold on tight, as you're rocketed up and down the vertical tower of the Ice Blast ride at 80 mph or are spooked by ghouls popping out beside the ghost train in Blackpool's theme park. Just don't try out the terrifying 'Big One' ride too soon after lunch… It rises above Blackpool like a shark's fin, and you can hear the screams for miles around.
Blackpool Pleasure Beach's Big One was the world's tallest and fastest roller coaster when it first opened, and it's drawn thrill seekers ever since. Keep your cool, as the train briefly halts at the crest, and you'll enjoy a stunning view of the rippling sea below. Moments later, you'll be scorching down the twisting descent, leaving your stomach far behind you.
Read more
Location: 525 Ocean Blvd, Blackpool FY4 1EZ, UK
Open: Hours vary by season
Phone: +44 (0)8712 221234
3
SEA LIFE Blackpool
Admire marine life or swim with sharks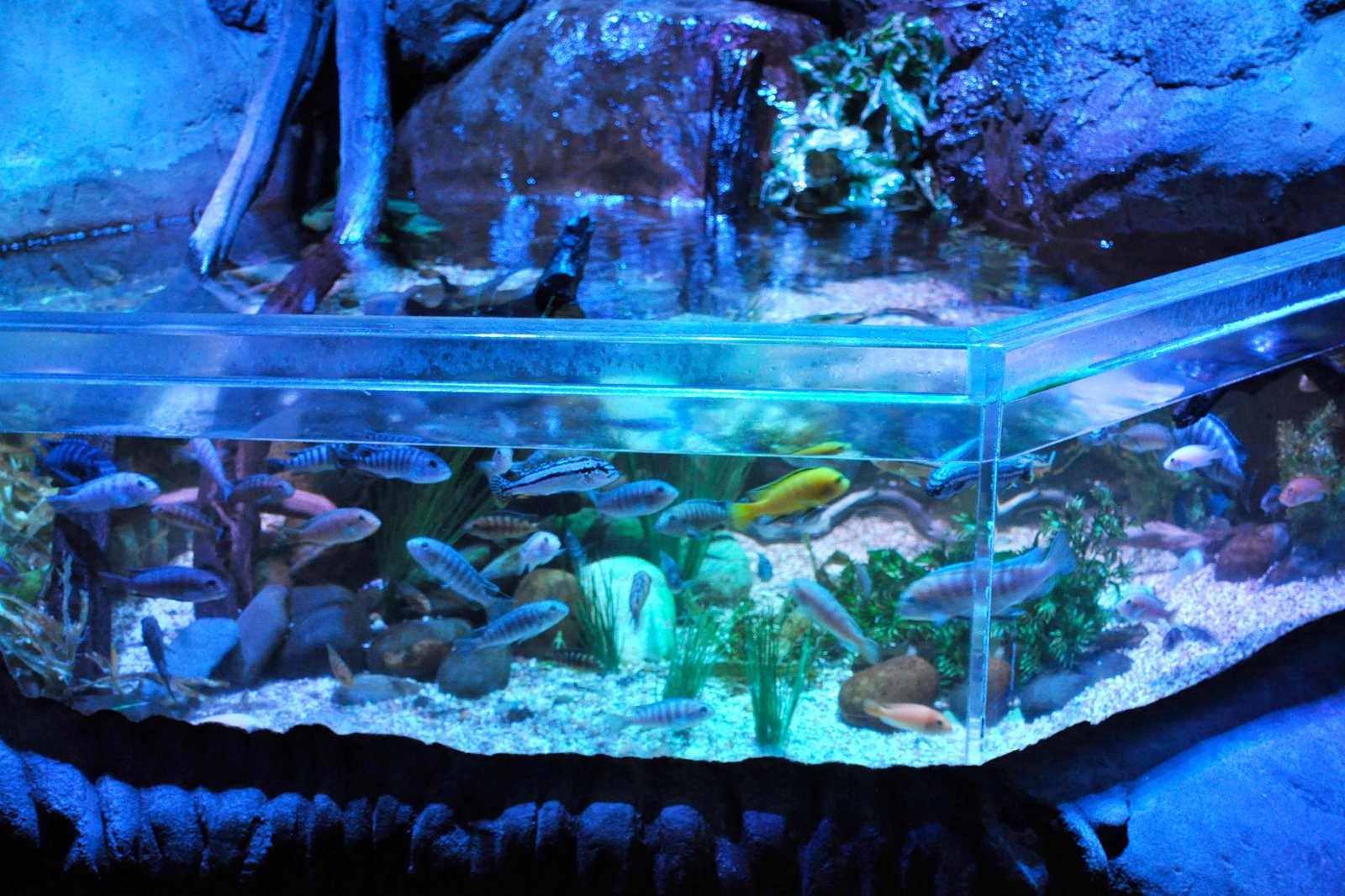 SEA LIFE Blackpool gives you the opportunity to either conquer a fear or tick off a lifelong ambition as you zip up your wet suit and dip your toes into the shark-infested waters. Hold your breath as streamlined sharks slalom through the water towards you, assessing you with their beady eyes.
If you'd rather stay firmly on the safe side of the glass, you can enjoy the chaotic frenzy as rays thrash wildly during feeding time, before taking a closer look at the sea horses and jellyfish as they pulse hypnotically through the water.
Location: Promenade, Blackpool FY1 5AA, UK
Open: Sunday–Friday from 10 am to 4 pm, Saturday from 10 am to 5 pm
Phone: +44 (0)1253 621258
photo by Nilfanion (CC BY-SA 4.0) modified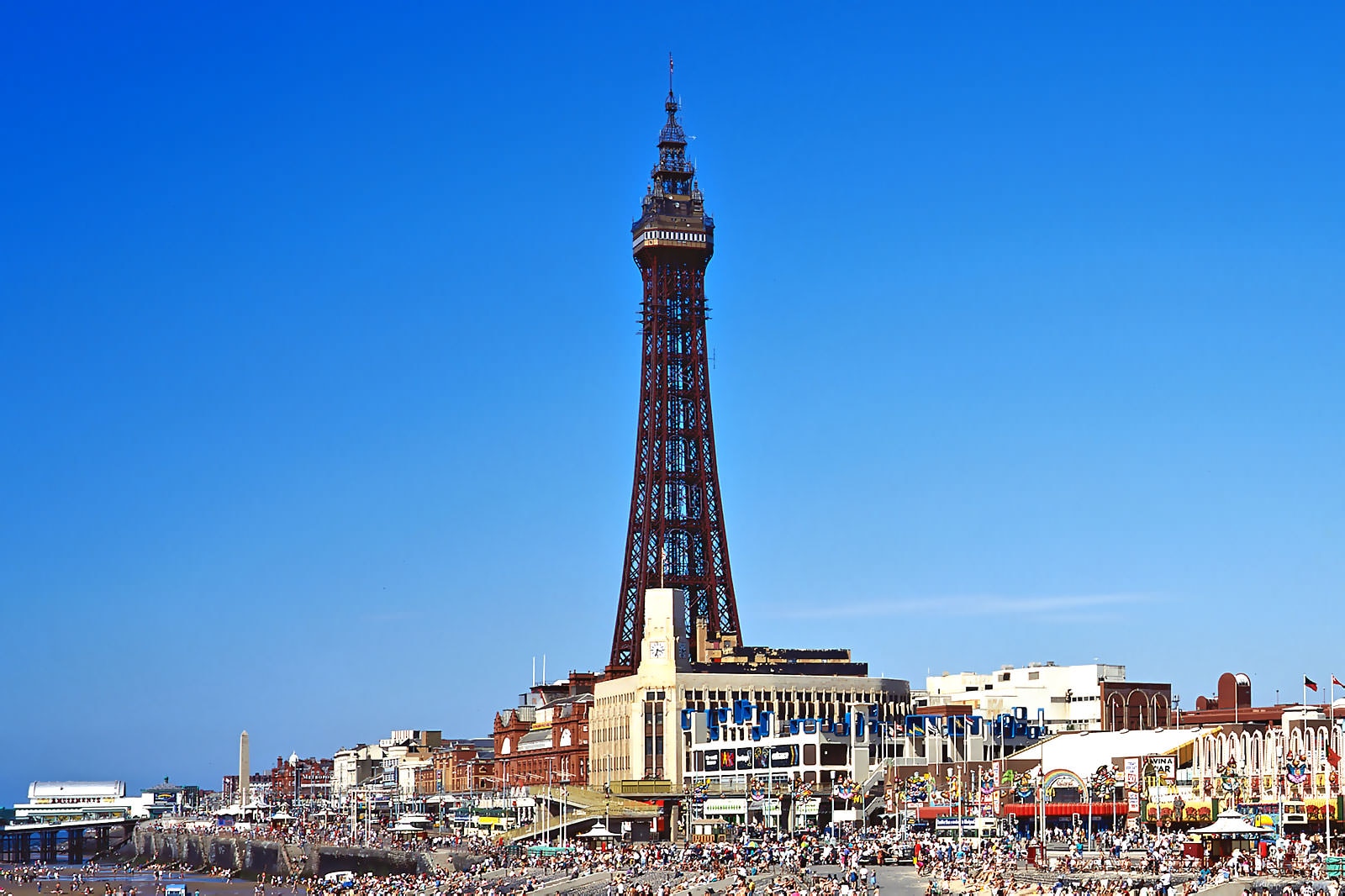 The iconic landmark of the city, Blackpool Tower dominates the skyline from its location in the centre of town. It's 158 metres tall and resembles the Eiffel Tower. There are loads of tourist attractions inside the tower, appealing to different types of guests – it's one of the most popular and best things to do in Blackpool. You can head up to the viewing deck at the top for some great photos, take the kids to the jungle gym or head to the dungeons for a fun escape game. There's also a ballroom inside that hosts regular live shows – everything from comedy to dancing and even afternoon tea.
Read more
Location: Promenade, Blackpool FY1 4BJ, UK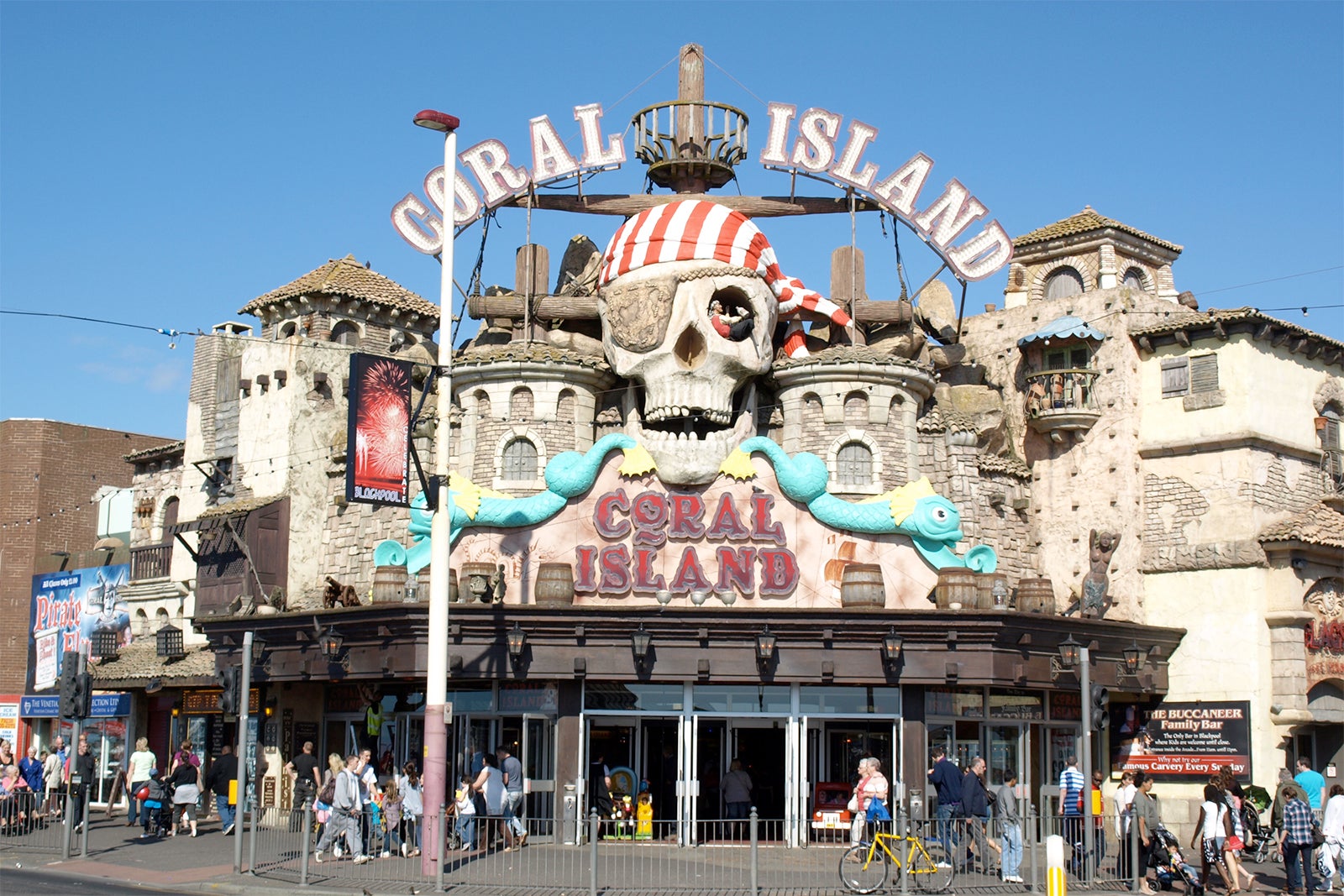 Coral Island is one of the most popular family attractions in Blackpool, but there's one aspect of it that goes unnoticed far too often. Inside this fun park, you'll find a robust arcade with new releases and retro favourites alike.
If that's not enough, you'll also find virtual reality games that can transport you and the little ones into another world/ Take on the newest innovation in gaming, with crystal-clear graphics and an immersive environment that puts you right in the middle of the action.
Read more
Location: Bonny St, Blackpool FY1 5DW, UK
Open: Monday–Thursday from 10 am to 8 pm, Friday–Saturday from 9.30 am to 10 pm, Sunday from 10 am to 9 pm
Phone: +44 (0)1253 293133
Blackpool Tower Dungeon is an unforgettable experience that will take you through several dark periods of history letting you see these frightening tales reenacted up close. As the name suggests, you'll find this attraction right by Blackpool Tower. Within the dungeon, you'll find yourself walking through 11 different sections that each have something special to offer. Each is eerie in its own right, with themes like a dark chapel, a torturer, a plague doctor and Pendle witches. You'll even find a drop ride and a saloon as your last 2 stops.
Read more
Location: The Blackpool Tower Entrance, Bank Hey St, Blackpool FY1 4BJ, UK
Open: Saturday–Sunday from 10 am to 4.30 pm (closed Monday–Friday)
Phone: +44 (0)1253 622242
photo by Gerald England (CC BY-SA 2.0) modified
7
Ride a donkey on the beach
Ride on a mule, just like in Victorian England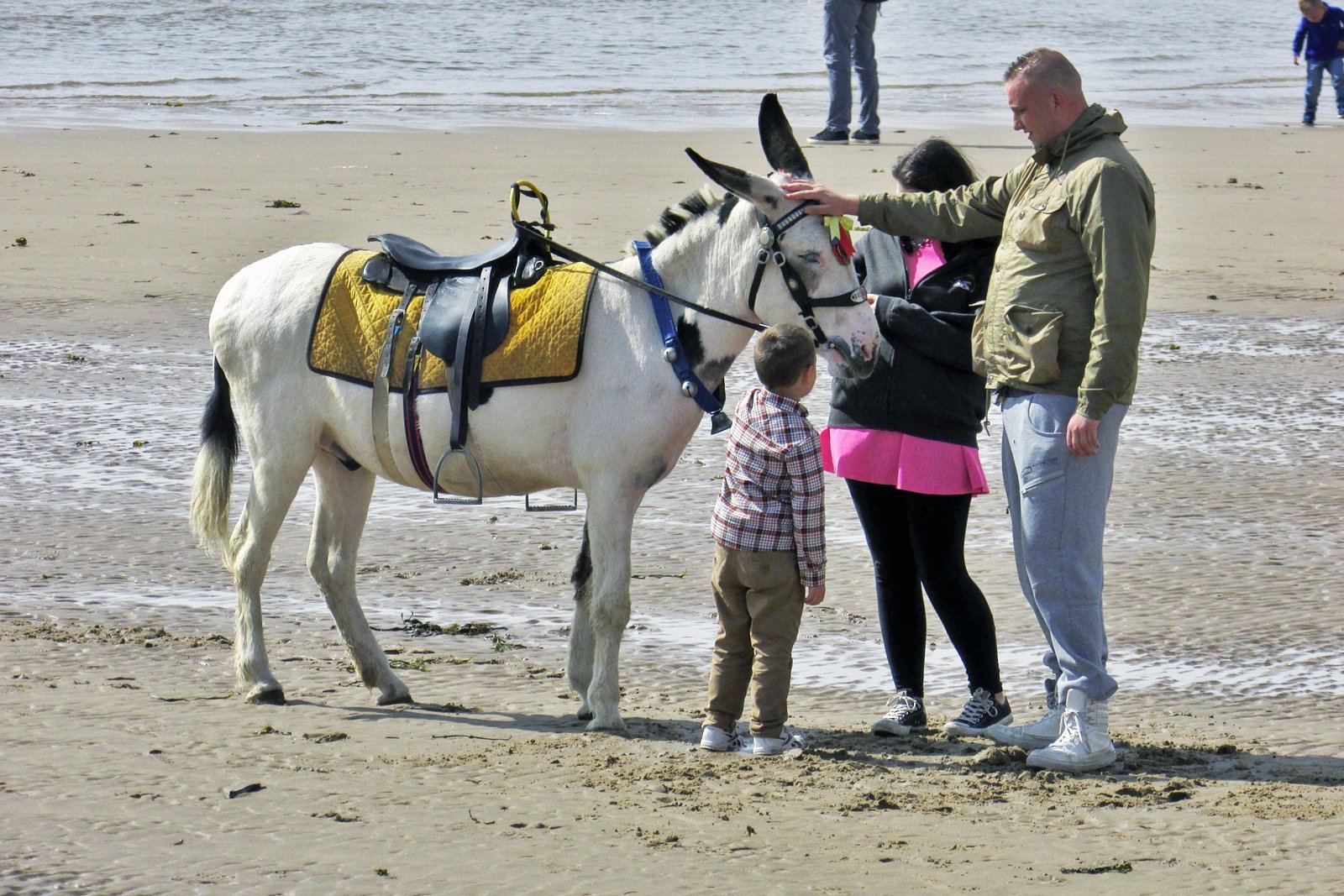 Families
Photo
Adventure
History
A donkey ride on Blackpool Beach is a rite of passage for many youngsters on a family holiday since the 19th century. The donkey will be led by a harness on a slow walk. The route up and down the beach has stayed largely the same, but these days, some of the donkeys have credit card payment machines attaches to their saddles. Rides only cost a couple of pounds and last around 15 minutes. To ensure the donkeys are well cared for, vets inspect the animals every week. There's also a weight restriction so no one over 8 stone (50kg) is allowed to ride.
Location: Blackpool Beach, close to the Central Pier
Open: Daily from 9 am to 5 pm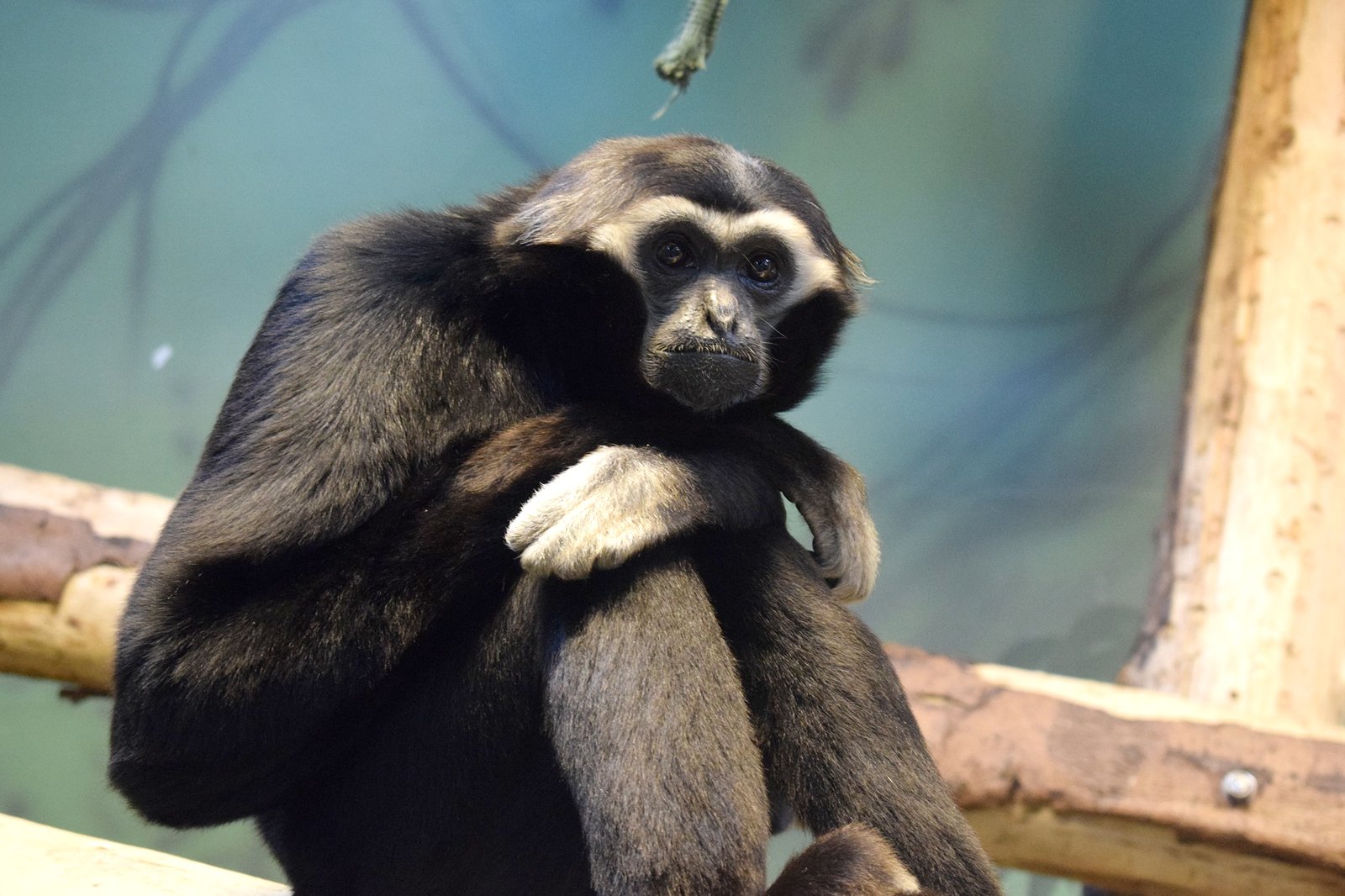 Take a walk on the wild side and come face to face with some of the world's most fearsome animals. Whether you're looking for gentle giraffes, terrifying tigers, or awesome apes, Blackpool lays the entire animal kingdom at your feet. Watch as gorillas affectionately groom each other, tiger cubs wrestle boisterously, and squawking parrots zoom through the air in magnificent flashes of colour.
This zoo is home to some of Africa's most majestic species – but kids will love getting the chance to pet bearded goats and touch the woolly white coats of the petting zoo's sheep, just as much.
Read more
Location: East Park Drive, Blackpool FY3 8PP, UK
Open: Daily from 10 am. Closing times vary by season, between 3.45 pm and 5.45 pm
Phone: +44 (0)1253 830830
Blackpool Illuminations is an awe-inspiring light show that's held every year during the Lightpool Festival around the promenade from September to November. During the festival, lights are set up all across town from the Blackpool Tower to local buses and trams. The lights are arranged in intricate designs sporting vibrant colours that can turn every night into a shining extravaganza.
The Switch-On event starts it all off, so you could see them turn on the lights for the first time and listen to the live musical performances that accompany the event. Given that the lights are set up in public places throughout town, access is entirely free.
Read more
Location: Promenade, Blackpool FY1 5BB, UK
Open: Monday–Tuesday from 5 pm to 10.30 pm, Wednesday–Sunday from 5 pm to 11 pm
Phone: +44 (0)125 347 8222
10
Ripley's Believe It or Not
Discover oddities at this museum
The Ripley's Believe It or Not Museum offers a strange sight you won't find among the more popular attractions in Blackpool. This collection of oddities features numerous strange items including shrunken heads, a 2-headed calf, and a portrait of Princess Diana that was crafted using only penny coins.
There are 8 different themed galleries throughout 2 floors of exhibits and artefacts, so you can spend quite some time exploring all the strange and fascinating objects on display here.
Location: Pleasure Beach, Units 5&6 Ocean Boulevard, Blackpool FY4 1EZ, UK
Phone: +44 (0)1253 341033
Back to top