Bispham Beach offers a chance to stroll about the cliffs of Blackpool and ingest the majestic sights and sounds of the Irish Sea. With a sandy beach to soak up the sun and enjoy the water at low tide, along with the scenic promenade to walk alongside the sea defences, Bispham Beach is a lovely holiday destination.
Children and adults of all ages enjoy Bispham Beach for its distinctive beach that comes and goes with the tide, revealing soft sand and shallow tide pools. When the tide rolls out, you are ready for as much adventure or relaxation on the beach as your heart desires.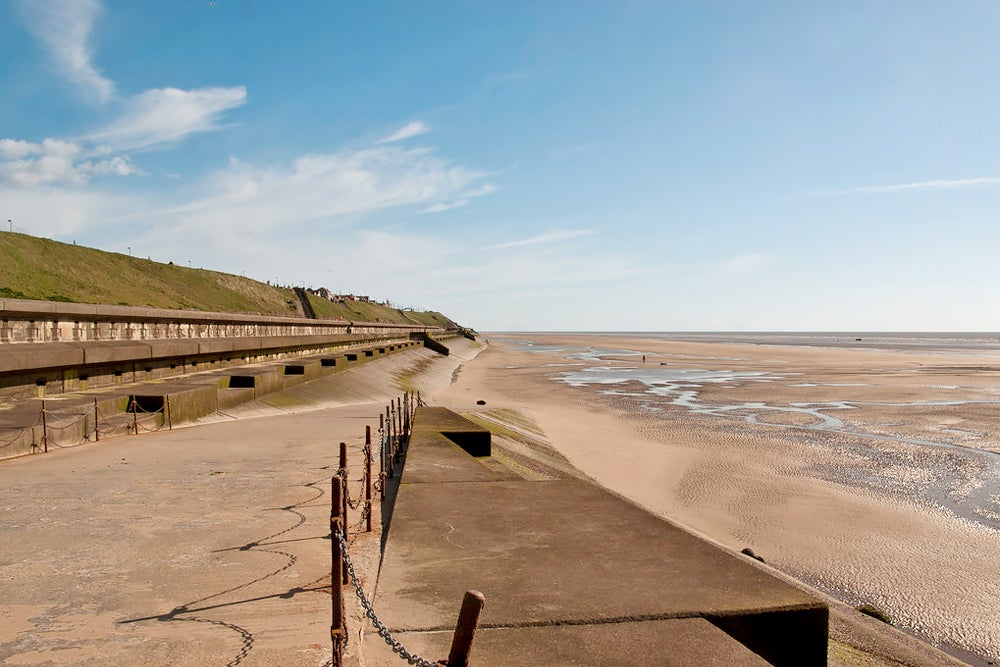 Bispham Beach highlights
Bispham Beach is open year-round, with more visitors and activities during the warm summer months. The beach is also dog-friendly and is considered one of the top beaches in the UK where you and your furry companions can enjoy miles of soft sand and a refreshing sea breeze.
This unique beach stretches as far as the eye can see with gently sloping surf and shallow water that's safe for families and pets to play in. During high tide, the beach is completely submerged and the peacefully historic cobblestone coastal walkways take centre stage.
Good to know when visiting Bispham Beach
The relatively quiet Bispham Beach area is also home to several major reserves that provide additional opportunities on holiday when you have spent time on the beach and the tide pushes you back onto the promenade.
Traveling to and from Bispham Beach is a breeze, as it's right by the Lancashire Coast Highway and the Blackpool Tramway. There are accommodating facilities within walking distance of the parking lot, beach and promenade. The beach is only accessible via steps, but almost all of the areas are wheelchair- and cyclist-friendly.
Bispham Beach
Location: Bispham Beach, Bispham, Blackpool, Lancashire, FY2 9JJ, UK
Open: 24/7
Back to top