10 Best Things to Do for Couples in Liverpool
Liverpool's Most Romantic Places
When it comes to things to do for couples in Liverpool, the city more than holds her own. You'll find a rich variety of venues and experiences to share with that special someone while you visit this vibrant maritime city.
Whether you want to experience the area's great outdoors via a cycle tour or with a picnic on the beach, or prefer to enjoy cocktails and dinner with your partner, the city has got you covered. Check out our guide to Liverpool's most romantic places.
1
Liverpool Cycle Tours
Explore the birthplace of The Beatles by bicycle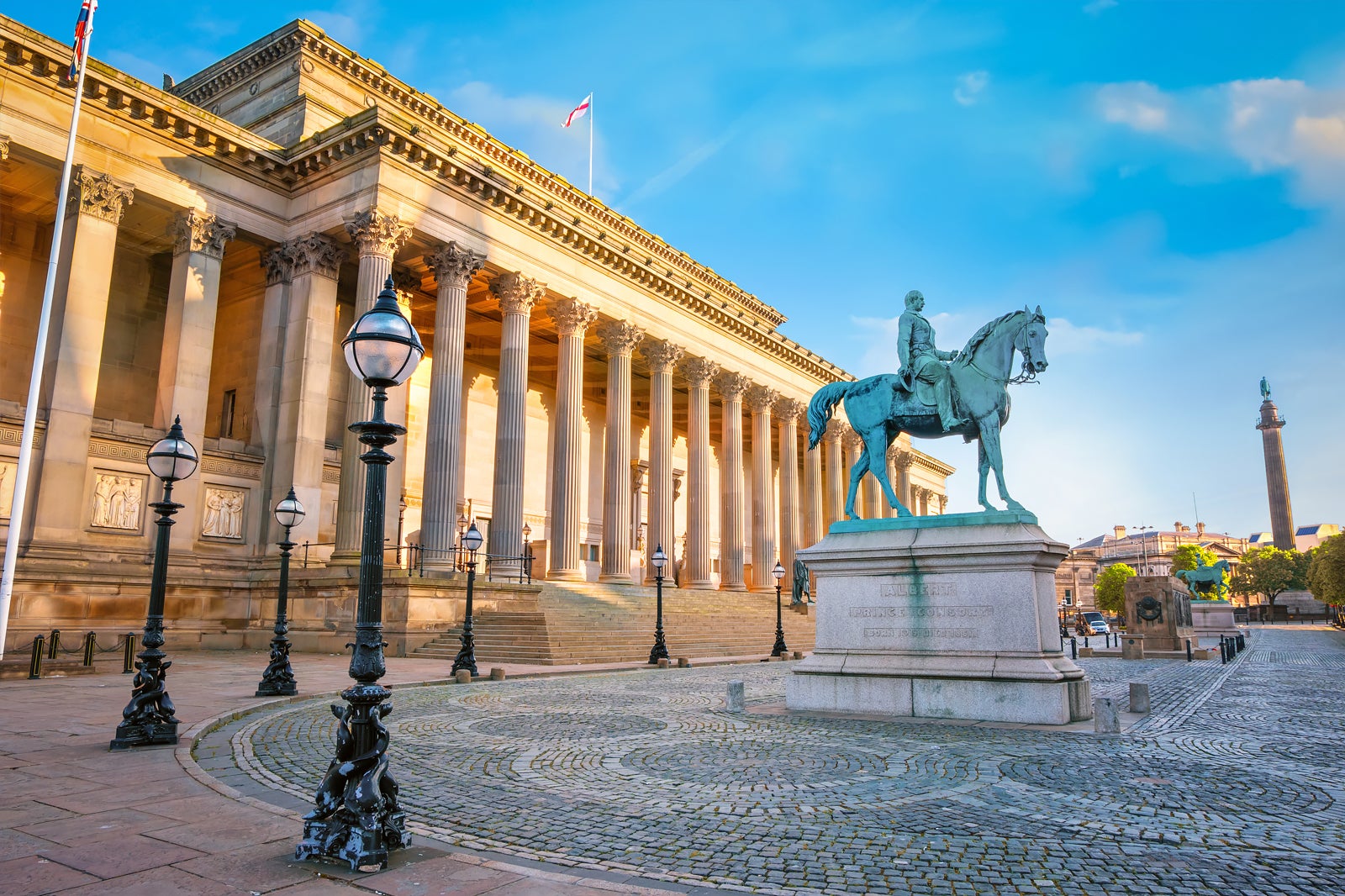 Liverpool Cycle Tours offer various guided tours while taking in some of the many great sites this city has to offer. Their city centre tour allows you to get an overview of the city in just 90 minutes. There's also a Beatles-themed tour if you want to explore the Fab Four's close connection to their hometown. If you don't fancy breaking a sweat, there's always the option of choosing an e-bike. The company offers walking/drinking tours in the evening, should you wish to slake your thirst after a hard day's pedalling.
Liverpool Cycle Tours offer a variety of tours in small groups, up to a maximum of 10, though private tours can be arranged as well. Discounts are available to families and students.
Location: Safestore, Jordan St, Liverpool L1 0BG, UK
Open: Daily from 9.30 am to 6.30 pm
Phone: +44 (0)7986 139531
2
Villa Romana Liverpool
Share a romantic meal for 2 at this traditional Italian restaurant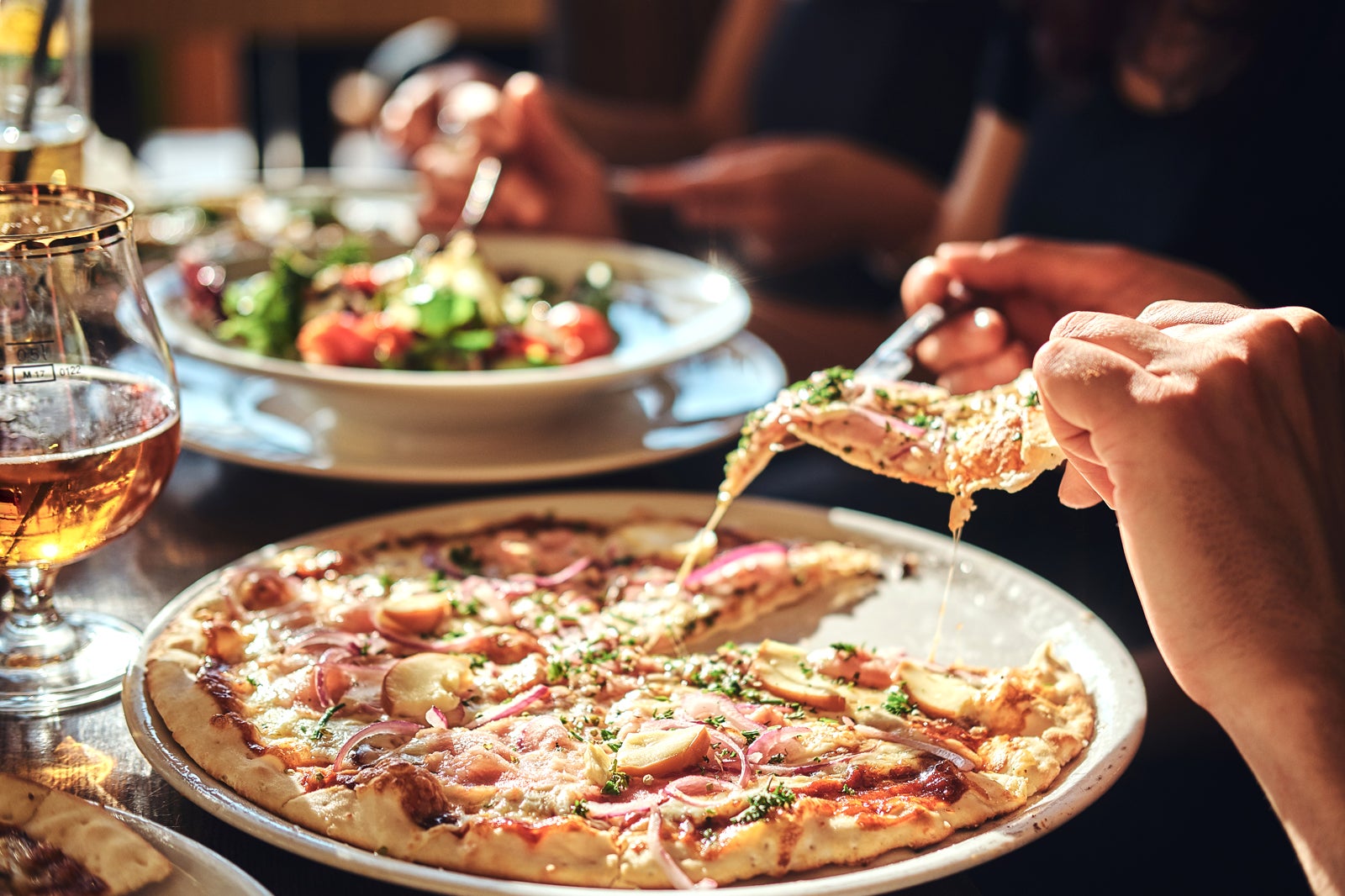 Villa Romana is a family-run affair and a good spot for a romantic meal in Liverpool. Serving traditional home-cooked pizza and pasta dishes, the restaurant is kitted out cosily with its rustic red-brick interior and chequered tablecloths – excellent for an intimate dinner. Helpings are generous here and the wine list is exclusively Italian, prices for both are reasonable.
Located in the city centre, next to Popworld, Villa Romana Liverpool has vegan and gluten-free options available and also offers takeout services.
Location: 6 Wood St, Liverpool L1 4AQ, UK
Open: Tuesday–Friday from noon to 2.30 pm and from 5.30 pm to 10 pm, Saturday from noon to 10 pm, Sunday from 2 pm to 9 pm (closed on Mondays)
Phone: +44 (0)151 708 8004
3
Panoramic 34
Savour stunning views with your fine dining experience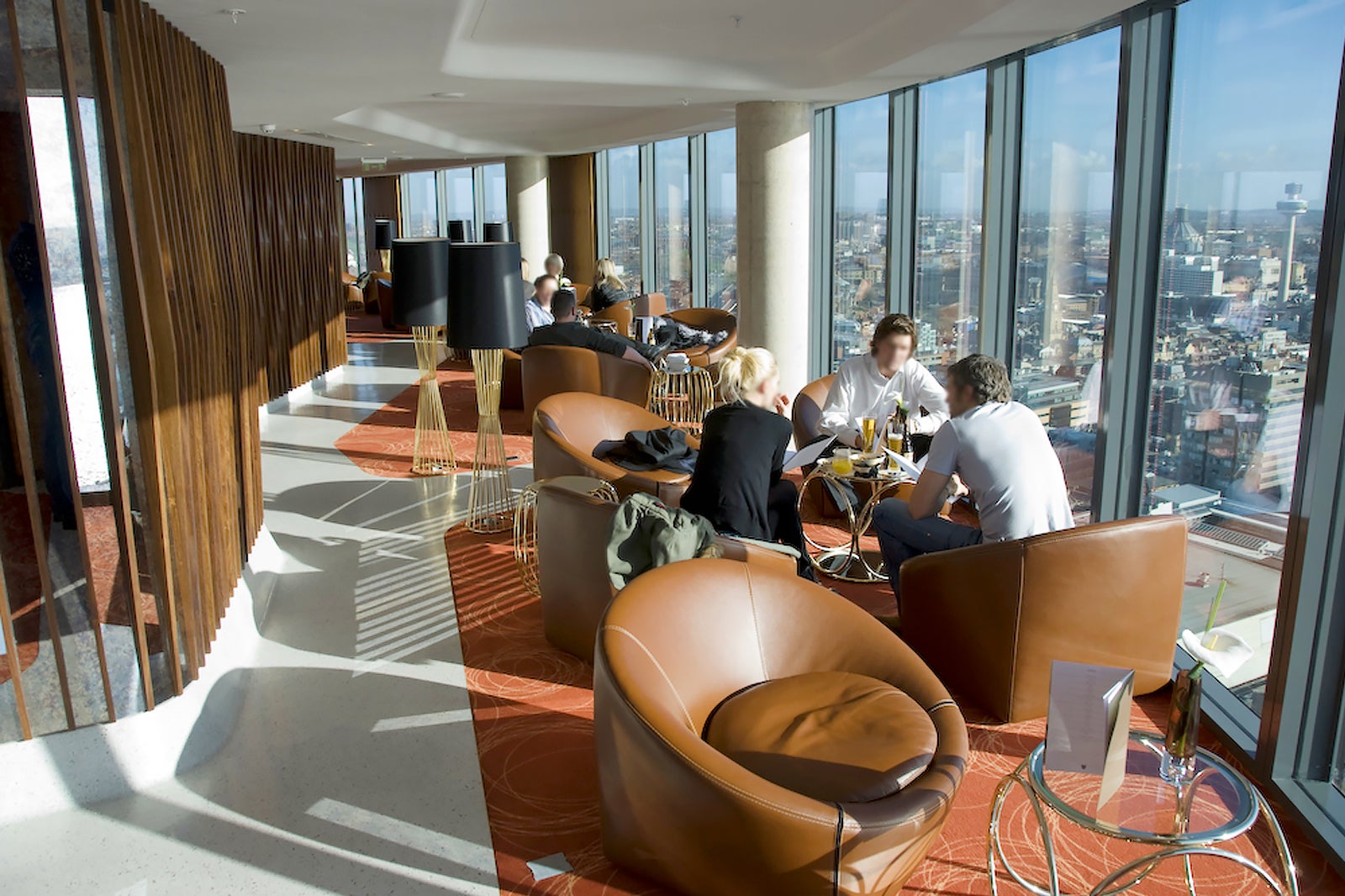 Panoramic 34 is a fine-dining restaurant on the 34th floor of Liverpool's West Tower. From its perch 300 ft above sea level, diners are treated to a spectacular panoramic view of the city's skyline and the Mersey River below. The food is European with an emphasis on English classics. Cumbrian beef and Cornish fillet of brill are highly recommended and tasty options.
If you don't fancy eating at such an altitude, there's a cocktail lounge onsite serving some sophisticated mocktails in very elegant surroundings. Booking ahead is advised, especially on weekend evenings. Panoramic 34 has a smart dress code, so it's best to leave the sneakers at home. It's worth noting too, there's an all-day set lunch menu on Sundays.
Location: West Tower, Brook St, Liverpool L3 9PJ, UK
Open: Tuesday–Saturday from 11 am to 11.30 pm, Sunday from 11 am to 11 pm (closed on Mondays)
Phone: +44 (0)151 236 5534
photo by Scouserdave (CC BY 3.0) modified
4
Neighbourhood Liverpool
Enjoy a post-dinner party at this Big Apple inspired venue
Neighbourhood Liverpool is an all-day brasserie and bar serving European and American fare. The New York-inspired layout sees the venue transform into a bar and club at night. If dinner and clubbing are on your list for a night out, this place fits the bill. There are some gems among its wide range of craft cocktails on offer. You can even join occasional cocktail masterclasses if you're curious about the art of mixology.
Neighbourhood Liverpool is on Castle Street, not far from James Street Railway Station. There's parking available nearby at the Liverpool One Shopping Centre.
Location: 62 Castle St, Liverpool L2 7LQ, UK
Open: Thursday–Saturday from 10 am to 2 am, Sunday–Wednesday from 10 am to 1 am
Phone: +44 (0)151 230 1717
5
Stroll down Lark's Lane
Take in the unique quirks and curios of this bohemian thoroughfare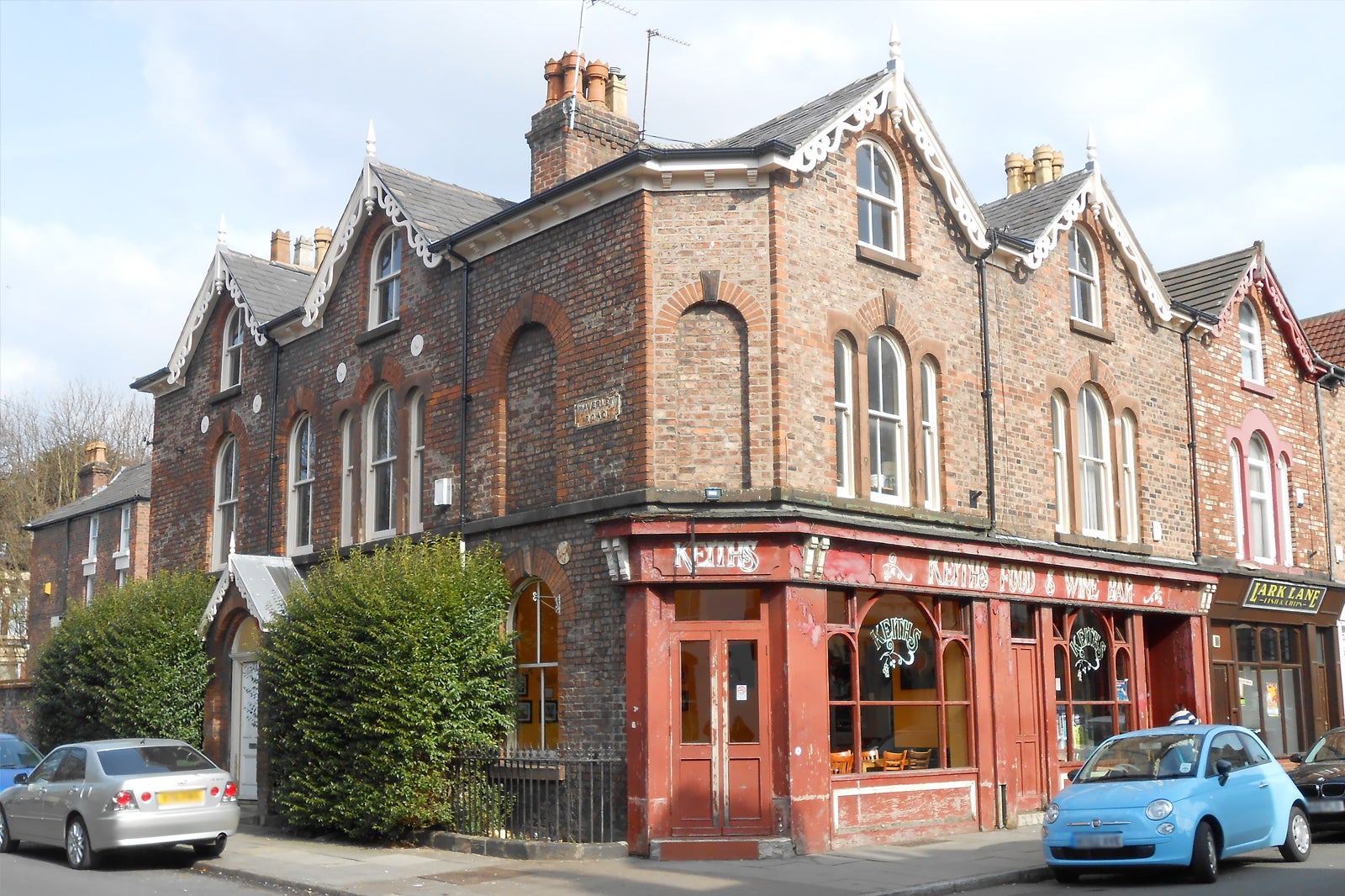 Lark's Lane is a lively street that is packed with quirky shops and bohemian restaurants and bars. The perfect spot for a little shopping before a few drinks or a bite to eat. There are plenty of alternative vendors here selling a wide range of curios and retro clothing. Art 47 is a community initiative run by local designers and artists. As well as selling their wares, the collective run workshops teaching everything from jewellery making to knitting.
If all that craftwork makes you hungry, you can grab a tasty curry at the Chilli Banana or a gourmet sandwich at Rhubarb. As night draws in, you can go for a pint at The Parkfield Inn, a traditional British pub, or catch some live jazz or blues at Love & Rockets.
Location: Lark Lane, Liverpool L17 8XB, UK
photo by Rept0n1x (CC BY-SA 3.0) modified
6
Liverpool Makers Market
Soak up the vibe at this atmospheric artisan market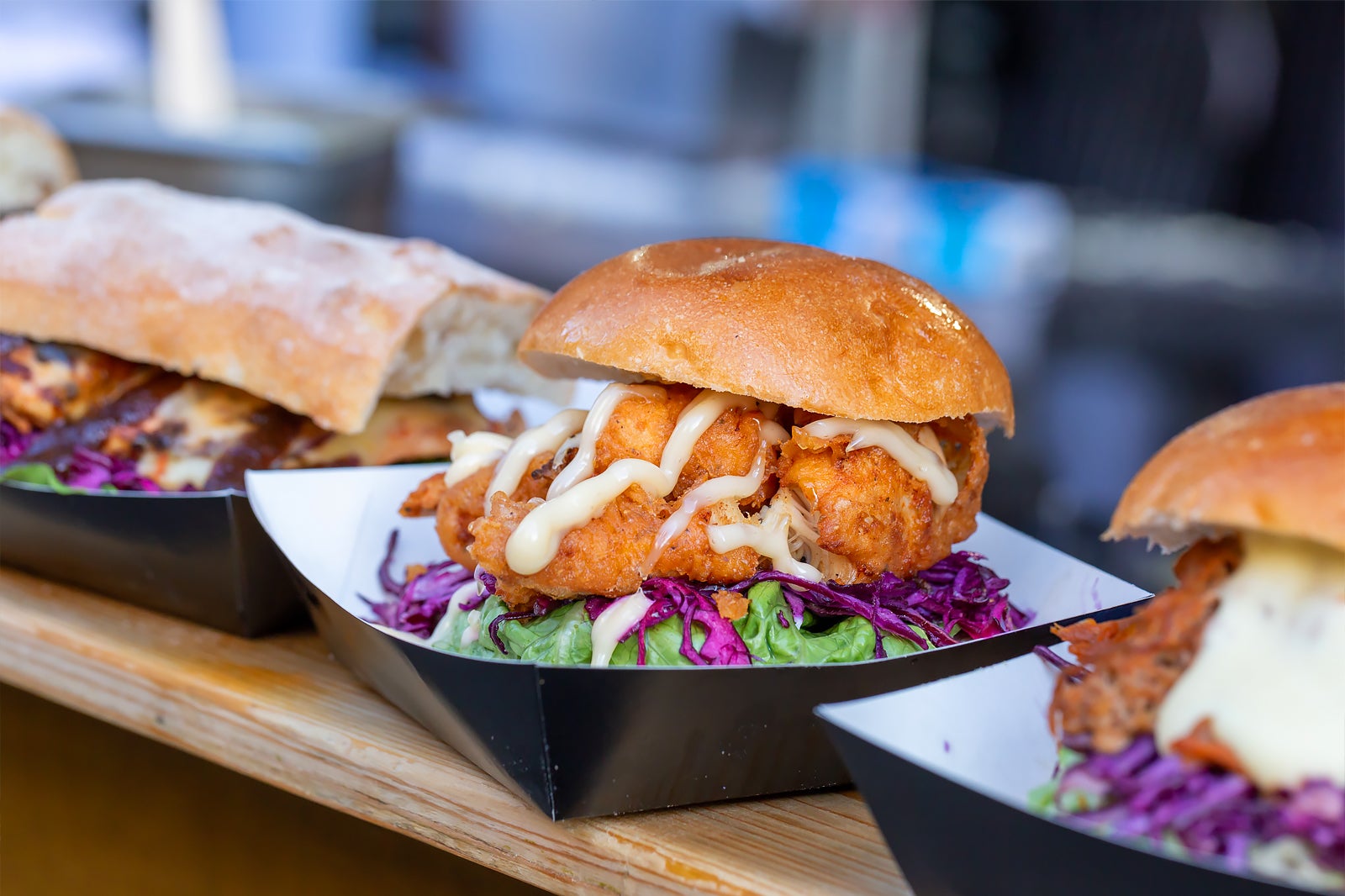 Couples
Budget
Unusual
Shoppers
Photo
The Makers Market brings together independent artisan traders and their fare. From fine food and drink and handicrafts and artwork to street performers and live music, the market is a great way to spend a few hours. You'll find the vendors keen to engage in conversation, especially if it's about their products. You may even pick up a few tasty tips to improve your own home cooking too.
There are several Makers Markets throughout North West England, but Liverpool's location is a little special. It's held in St Luke's Church, a former Anglican church that's known locally as 'the bombed-out church'. Destroyed in 1941 during the Liverpool Blitz, it remains roofless to this day and makes for a very atmospheric location for this colourful artisan market.
Location: Leece St, Liverpool L1 2TR, UK
Open: Every 3rd Sunday from 11 am to 4 pm
Phone: +44 (0)771 432 8415
7
Picnic on the beach
Grab your well-stocked hamper for a laidback beach day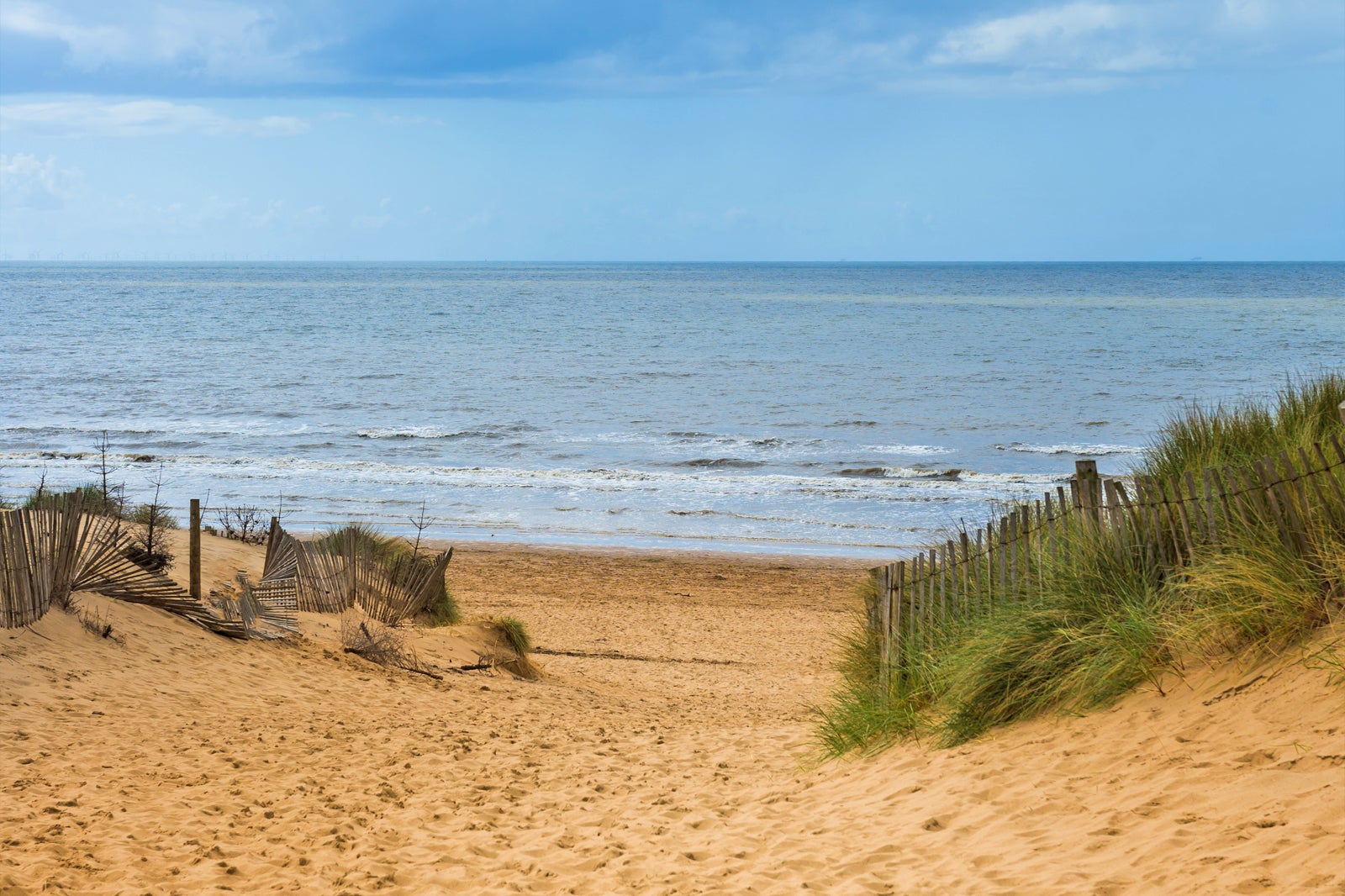 A day at the beach may not be the first thing to spring to mind when planning a visit to Liverpool, but there are several nearby beaches that are worth packing a hamper for. If you don't wish to stray too far from the city centre, West Kirby Beach has a compact 300-metre stretch of sandy shoreline. There's also a marine lake with a sailing school offering courses in sailing, canoeing, and windsurfing.
A little further out from the city centre, on the Wirral peninsula's north-western corner, there's New Brighton Beach's stretch of golden sands. You'll still be in view of the city skyline in the distance. If you wish to find out more about the area, there's a local heritage and information centre located in a beautiful old church.
8
Watch a show at Royal Liverpool Philharmonic
Indulge yourself with world-class performances in stunning surroundings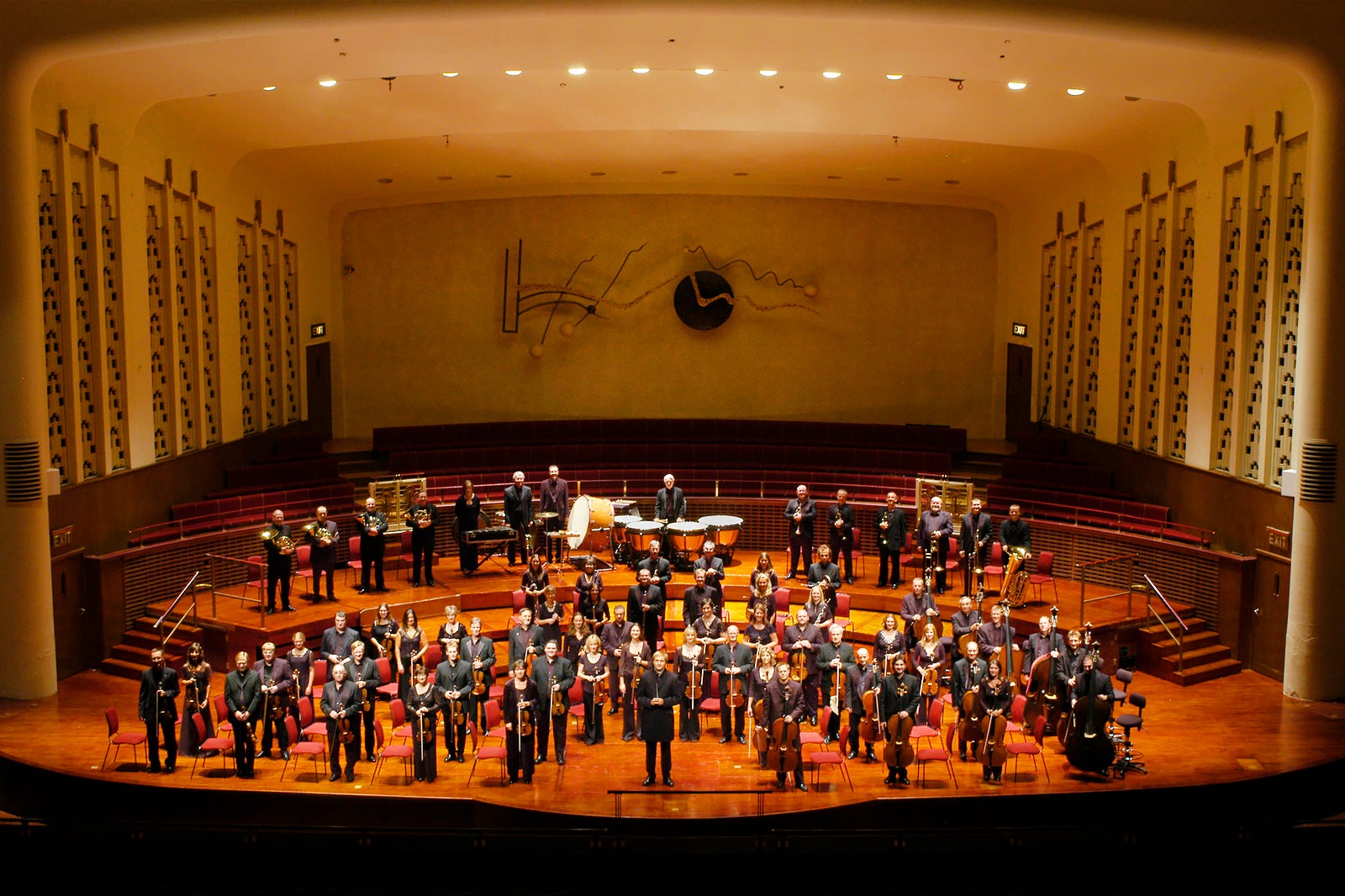 The Royal Liverpool Philharmonic is one of the world's oldest concert societies, occupying a stunning art deco style Grade II-listed building. At the centre of this society is the Royal Philharmonic Orchestra, which holds around 60 performances each year.
But classical music isn't all you'll find here. Flamenco, jazz, blues, and folk artists all help to make up a packed program. While the music is undoubtedly the Royal Liverpool Philharmonic's main attraction, you'll also find film screenings and occasional stand-up acts making an appearance on the roster too. Check ahead to see what's on while you're in town.
Location: Philharmonic Hall, Hope St, Liverpool L1 9BP, UK
Phone: +44 (0)151 709 3789
photo by Liverpool Philharmonic (CC BY 2.0) modified
9
Liverpool Naval Club
Sample a little of local Liverpool nightlife
The Liverpool Naval Club offers an atmospheric alternative to a night out in the city centre, especially on the weekends. You'll find everything from tribute acts to artists such as Adele and Boy George to Motown-themed nights and stand-up comedians. The food and drinks are reasonably priced and you'll get to experience a slice of Liverpudlian life, meeting some local characters along the way.
The Liverpool Naval Club is open throughout the week, but the weekend is undoubtedly the best time to visit if you're looking for the best entertainment. Be sure to check ahead to see what's on while you're in town as some events require you to book ahead.
Location: 38 Bowring Park Rd, Childwall, Liverpool L14 3NN, UK
Open: Monday–Wednesday from 9 am to 5 pm, Thursday from 12.30 pm to 4 pm, Friday from noon to 2 am, Saturday from 7.30 pm to 2 am, Sunday from 7.30 pm to 11 pm
Phone: +44 (0)151 280 5051
10
Ghetto Golf
Enjoy this fun fusion of crazy golf, street food, graffiti, and drinks
Ghetto Golf offers more than just 18 holes of crazy putting fun in Liverpool. As well as the devilishly twisted course, you'll have a chance to sample the delights of the well-stocked cocktail bar and take in the surrounding graffiti artwork while listening to some of the top local DJ's. If you get peckish while enjoying this fun fusion of golf, street art, and cocktails, the next-door Apocalypse Cow serves up some delicious fare, including hand-pressed burgers and a selection of tapas.
Booking ahead is advisable, especially if coming in a larger group. If you don't fancy playing a round of golf, you can enjoy the spectacle from the bar. It's worth noting too that Ghetto Golf can be a little chilly in the winter months, so warm clothes are recommended. There's an onsite cloakroom if you get too warm.
Location: Cains Brewery, Stanhope St, Liverpool L8 5XJ, UK
Open: Monday–Wednesday from 3 pm to 1 am, Thursday–Friday from noon to 1 am, Saturday–Sunday from 11 am to 1 am
Phone: +44 (0)345 557 1288