10 Best Things to Do in Aarhus for Couples
Aarhus' Most Romantic Places
Aarhus may not spring to mind when you're planning a romantic holiday, but with its gorgeous landscapes and hygge cafés and restaurants, it's easy to feel loved up in the Danish city. Found on the Jutland Peninsula, the city sits in Aarhus Bay and many parts of the city offer charming settings to drink and dine by the water. You can explore Danish wilderness in neighbouring forests and at pretty lakes or soak in the culture by walking or cycling around the city streets. Below is a comprehensive list of the most romantic things to do in Aarhus – get planning!
1
Cycle around Aarhus
See the sights on two wheels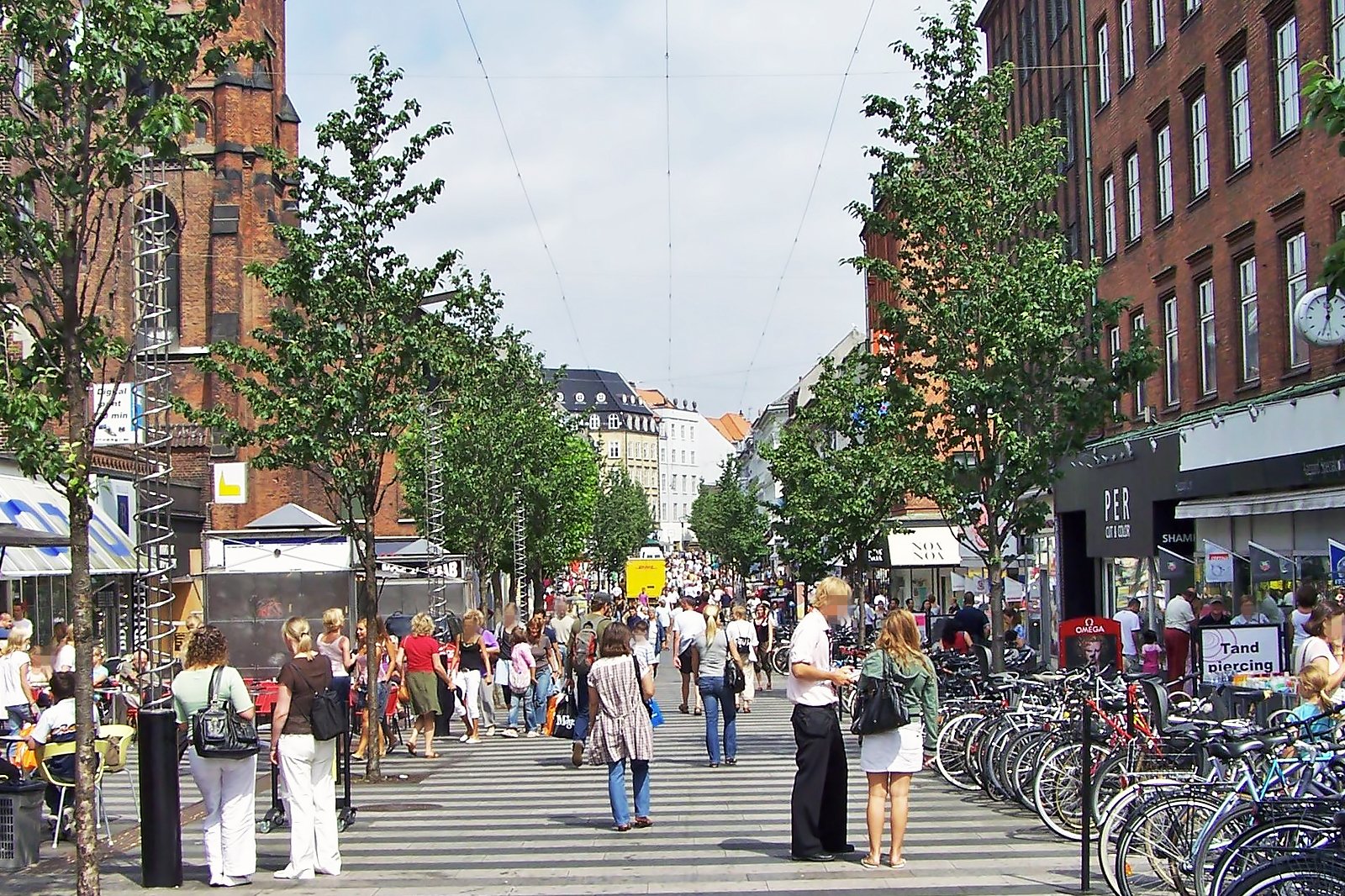 Couples
Families
Photo
Budget
Aarhus is your quintessential Danish town – quaint, stylish and brimming with culture. What's better is that the city is small enough that you can explore a lot of it on a bike. In this modern city, bicycles are as commonly used as cars and possibly even more so. Join the hype and pick up some bicycles from a City Bike point anywhere around the city. It only costs 20 kr a day. Cycle through the cobbled streets of Aarhus, trailing one behind another and pointing out sights. Make sure to bring gloves and a beanie during winter.
photo by User: (WT-shared) Elgaard at wts wikivoyage (CC BY-SA 4.0) modified
2
A day at Moesgård Strand
Relax on a beach surrounded by forests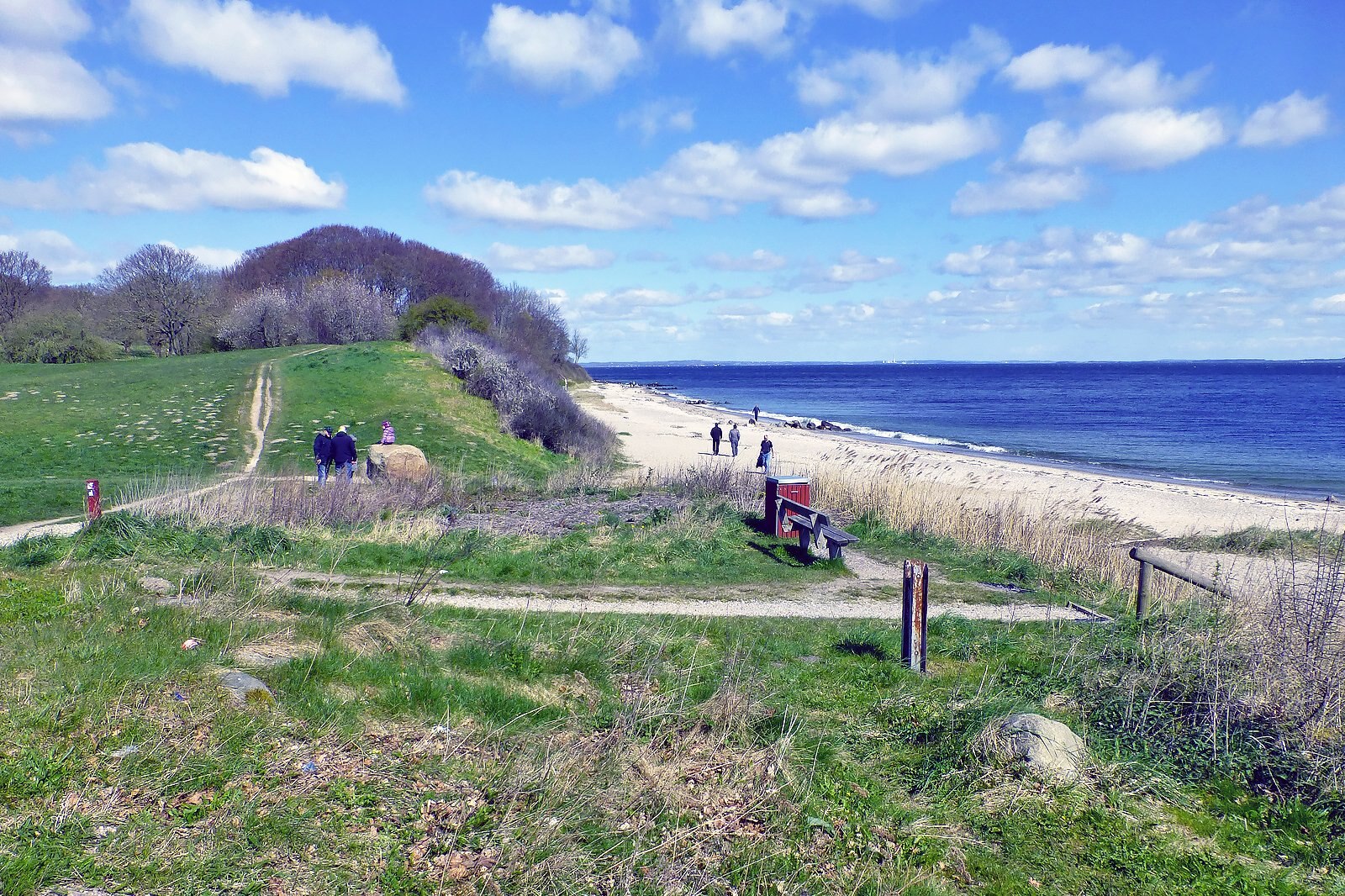 Couples
History
Photo
Budget
Moesgård Strand is a quaint public beach found just south of Aarhus. The beach is particularly charming, being surrounded by rolling hills and magical forests, making it one of the most romantic spots close to the city. On summer days, find a spot on the sand and bask in the sun and on winter days, go on a peaceful walk on and around the beach and the neighbouring forests. Pack a picnic and enjoy it from the sand or on a table overlooking Aarhus Bay. You can even start a barbecue on one of the grills near the beach.
Location: Moesgård Strand, 8270 Højbjerg, Denmark
photo by User:Nico (CC BY-SA 4.0) modified
3
Marselisborg Mindepark
Picnic with Aarhus Bay in view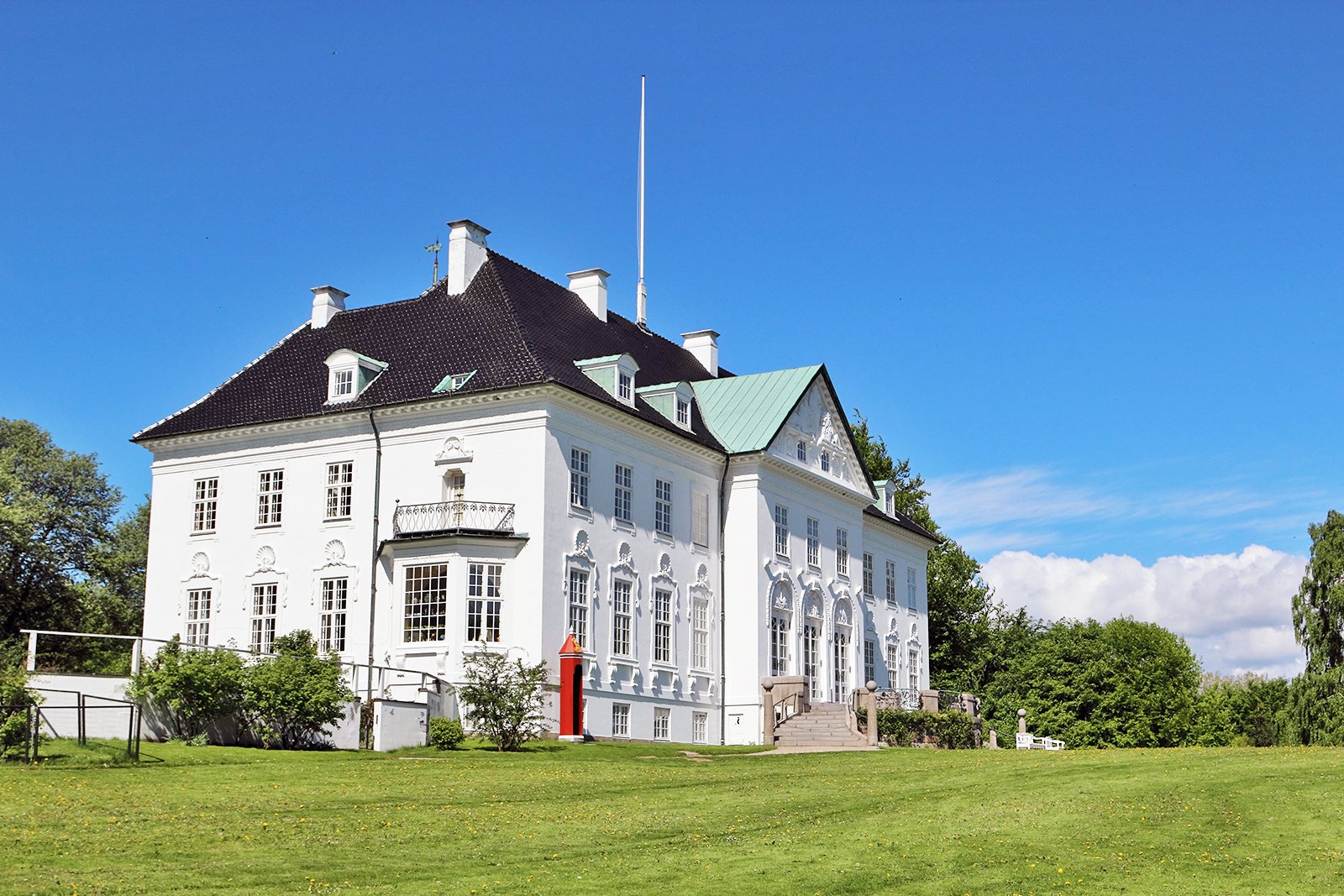 Couples
History
Photo
Budget
Marselisborg Mindepark is a park near Marselisborg Palace and is dedicated to the Danish soldiers who fought and died in the First World War. This beautiful park has lots of open green space filled with colourful foliage and sculptures. On one side, you can enjoy a picnic overlooking the waters of Aarhus Bay and, on the other, you can explore the grounds of the Royal Summer Residence, so long as the Royals aren't in residence. A day at this park, coupled with a visit to the Royal Castle, will have you feeling like royalty by the end of the day.
Location: Marselisborg Mindepark, Aarhus C, 8000 Aarhus, Denmark
4
Share a Danish pastry
Or several...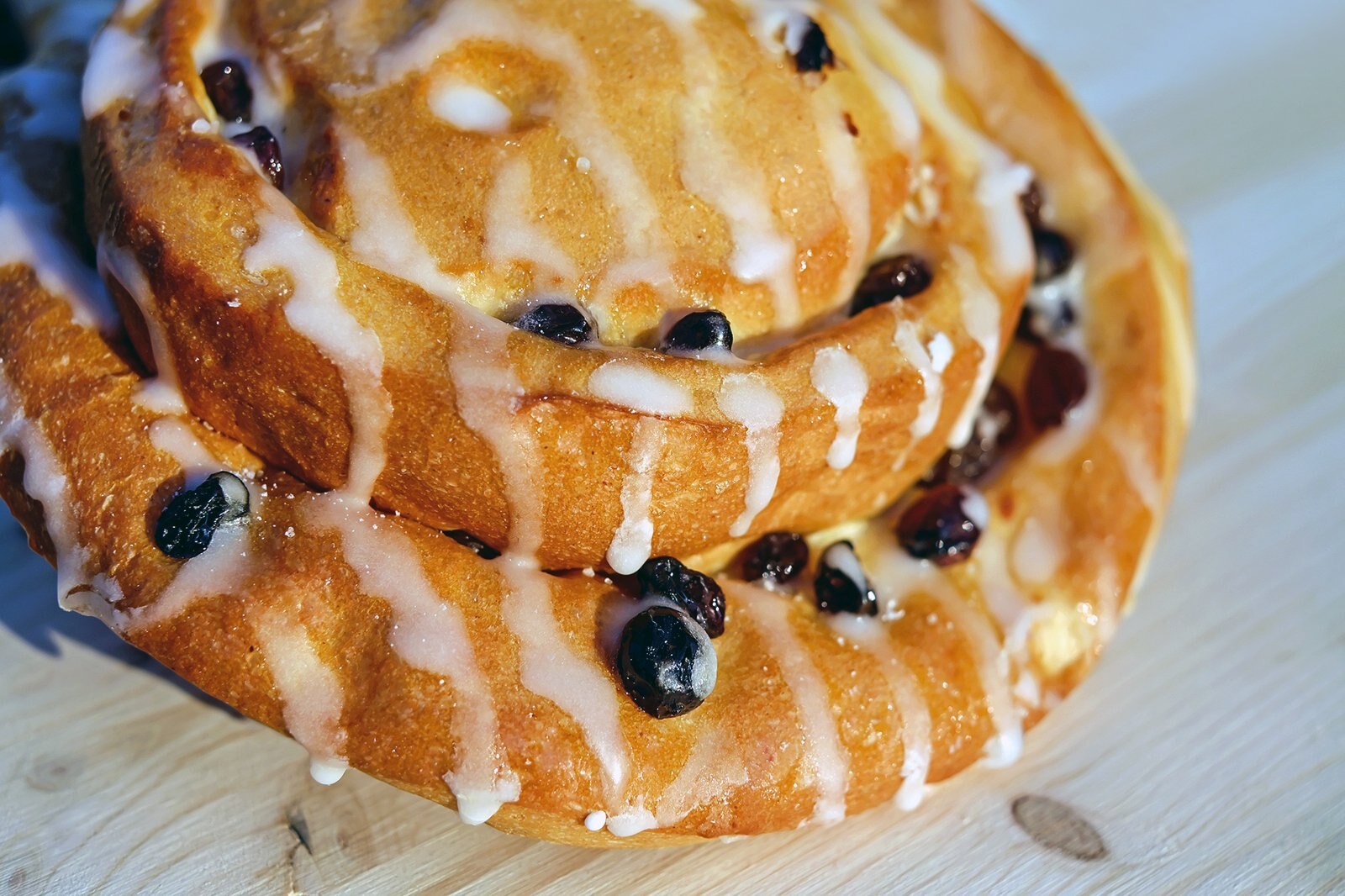 A Danish pastry, interestingly, finds its roots in Austria. It's said that this Austrian influence was due to a bakery workers' strike in 1850, which resulted in owners hiring workers from abroad. The pastry is made of multiple layers of sugary sweetness in a viennoiserie tradition. They come in all sorts of shapes and sizes, filled and topped with everything from jams and preserves to chocolate and custard. Circular pastries with fillings in the middle are called 'spandaeurs', spiral-shaped ones are 'snails' and pretzel-shaped pastries are called 'kringles'.
Visit Langenæs Bageriet for an excellent chocolate Danish. Briançon, Lagkagehuset and Nummer 24 are also worth a try.
5
Wander around the Latin Quarter
Then head down Møllestien Lane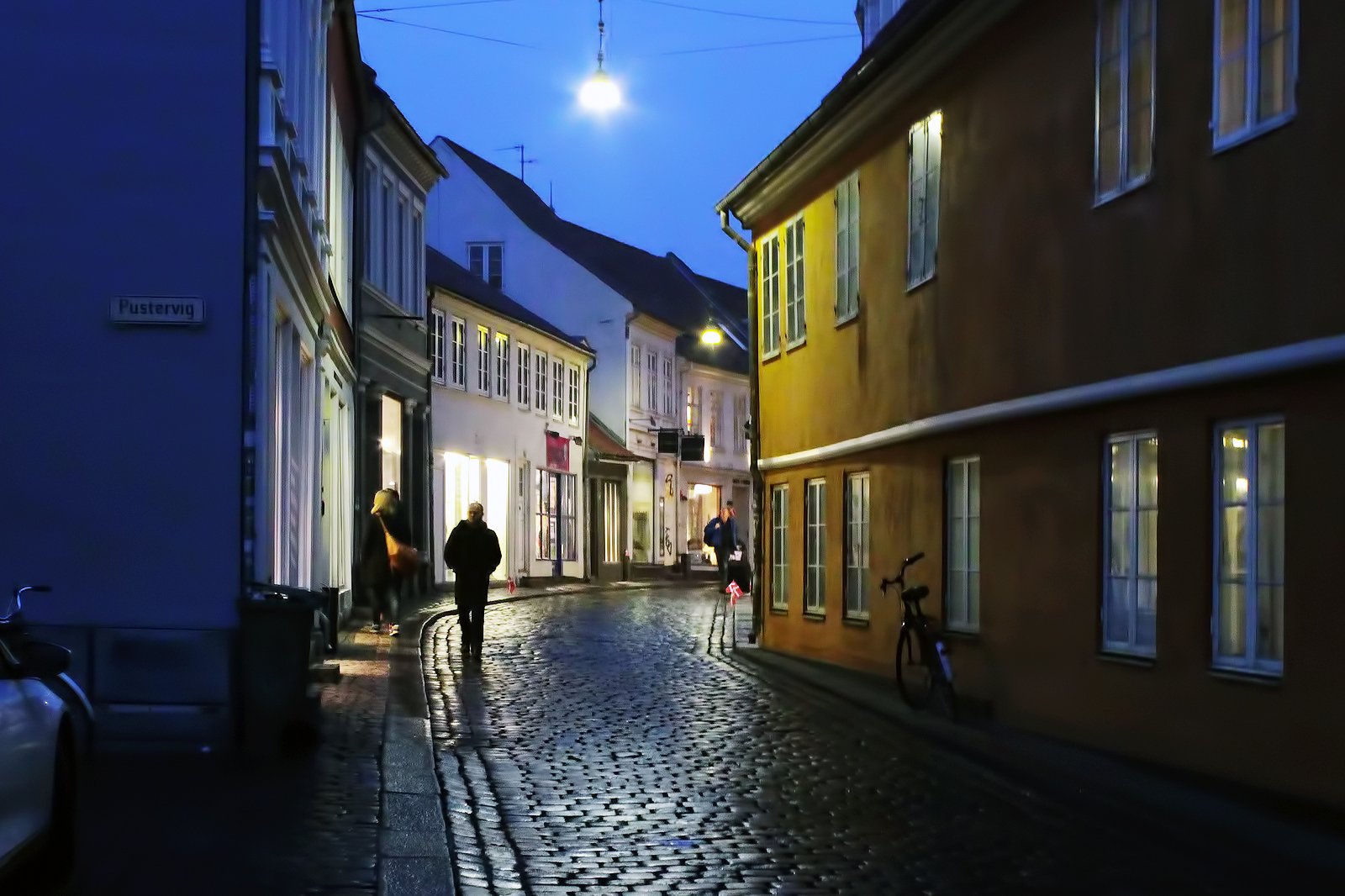 Couples
History
Photo
Budget
The Latin Quarter is one of the oldest parts of the city, dating back to the 16th century, but still radiates with colour as if it was built yesterday. Dotted around the area are hygge cafes and shops, where you can cosy up with a hot drink. Nearby, is the famous Møllestien lane – an exquisitely picturesque Danish street that makes for a truly romantic stroll. The Latin Quarter can get especially busy in the afternoons, when tourists flock to wander its picturesque streets. To avoid this, come early in the morning or in the evening to enjoy its streets in relative peace and experience its beauty without cameras blocking your view.
Location: Latinerkvarteret, 8000 Aarhus, Denmark
photo by Sten (CC BY-SA 3.0) modified
6
Canoe to Braband Lake
For adventure-loving couples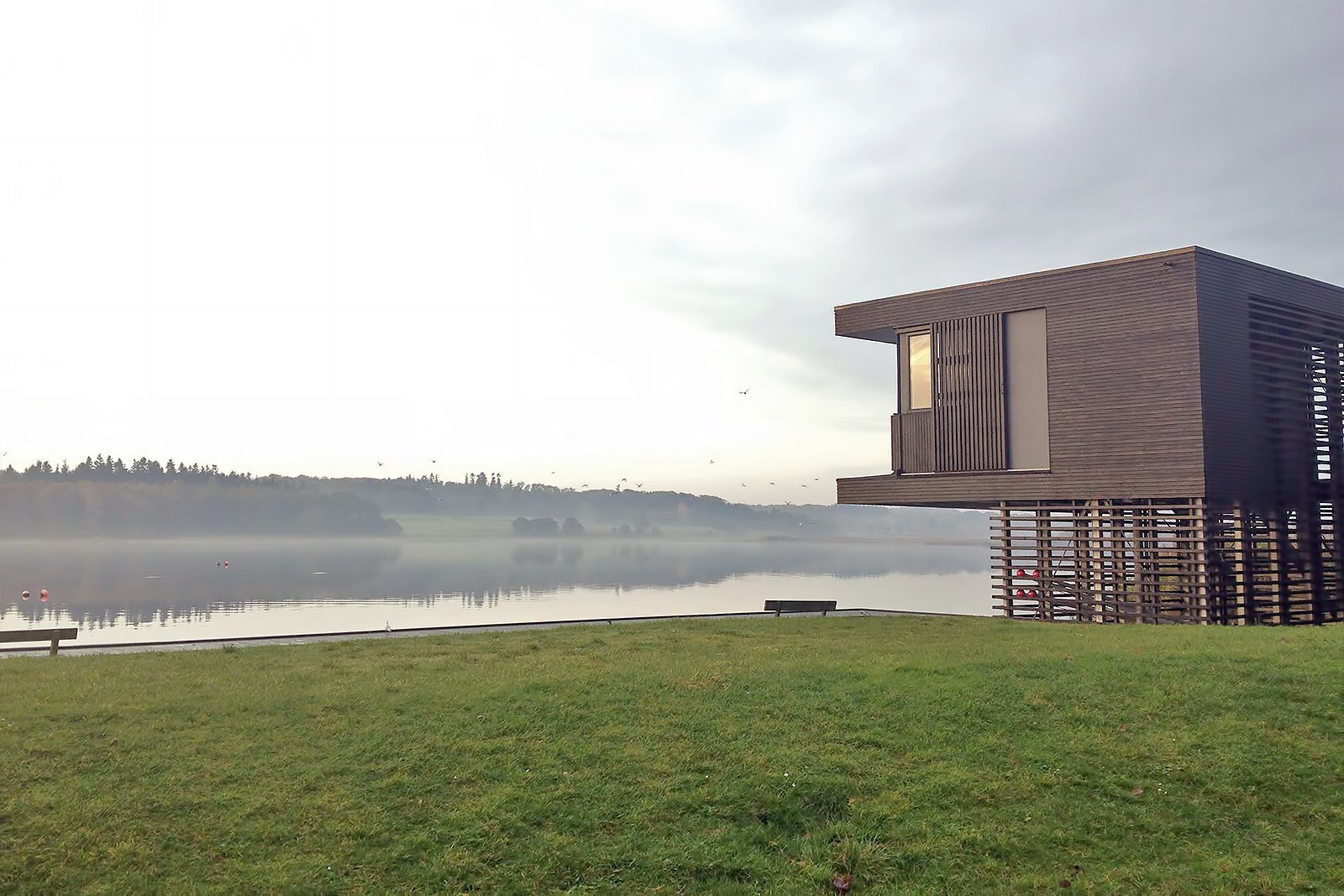 Braband Lake is found west of Aarhus and can be canoed to from the city, starting at Folkestedet Community Centre. Your journey will take you along the Aarhus River, where you head west towards the lake or, if you're feeling a little less adventurous, head east towards the heart of the city. Canoeing can only be done between May and September, including during the Aarhus Festival, which is normally around late-August to early-September. It's a lovely way to take in parts of the city and local life while also experiencing the Danish wilderness in seclusion. GoPaddle offers canoes from 100 kr per hour.
photo by Thomas Jeppesen (CC BY 2.0) modified
7
Riis Skov Forest
Walk up to gorgeous views of the city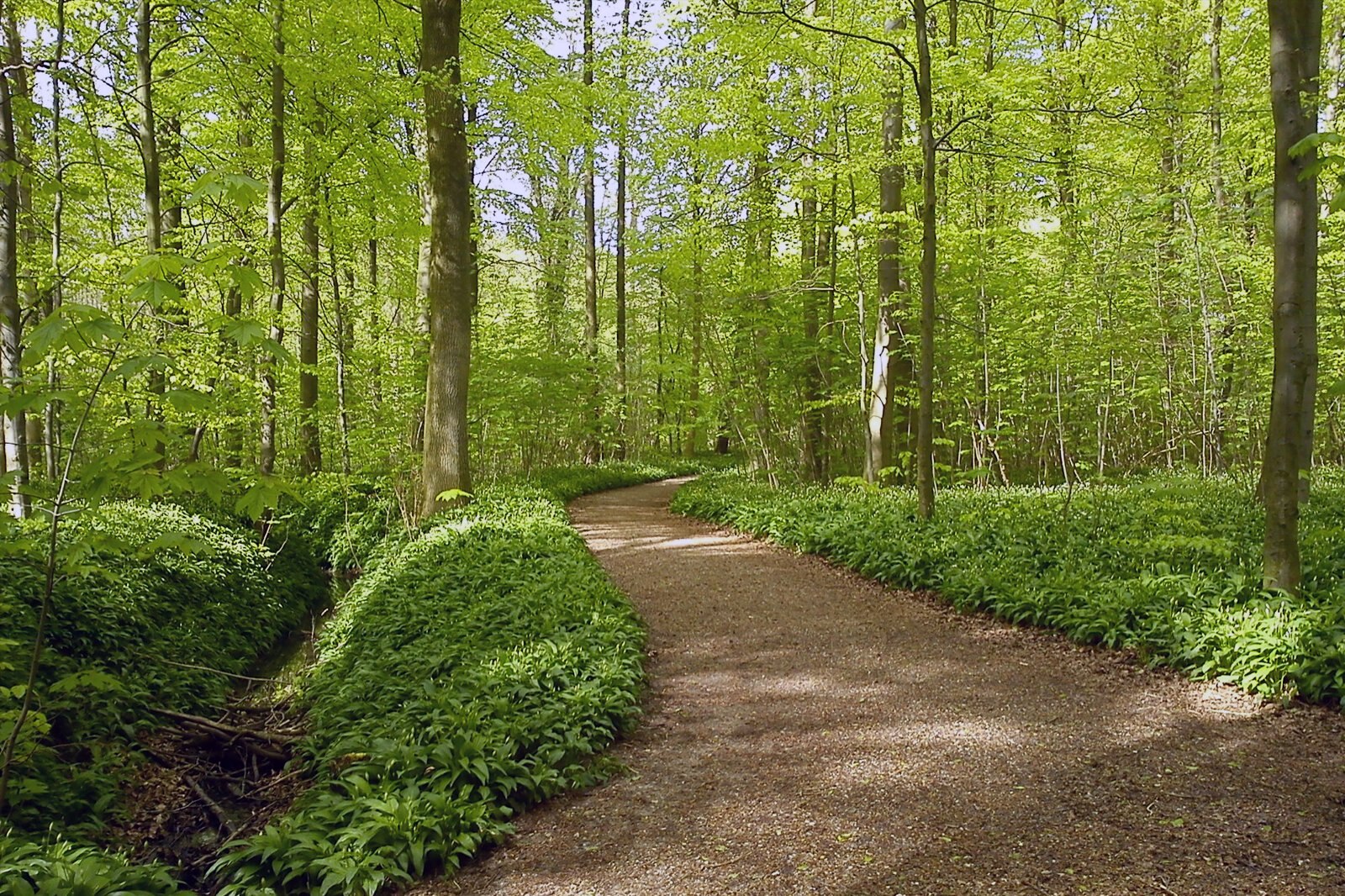 Riis Skov Forest is located along the Bay of Aarhus, in the affluent neighbourhood of Risskov. This enchanting forest hosts lovely walking trails, ideal for couples looking for a slow-paced day engrossed in nature. During springtime, the forest has a unique scent of wild ramsons – some say strikingly similar to garlic – as it covers a large part of the forest grounds. The forest is hugely popular for its sprawling views across the bay, which is found on the western side of the grounds. The best viewpoint is Udsigten ('the view' in Danish), where you can sit and take in the view across the bay, marina and Aarhus' sleek, modern architecture.
Location: Riis Forrest, Aarhus Municipality, Denmark
photo by RhinoMind (CC BY-SA 4.0) modified
8
The Vadestedet
Enjoy the lively atmosphere along the riverfront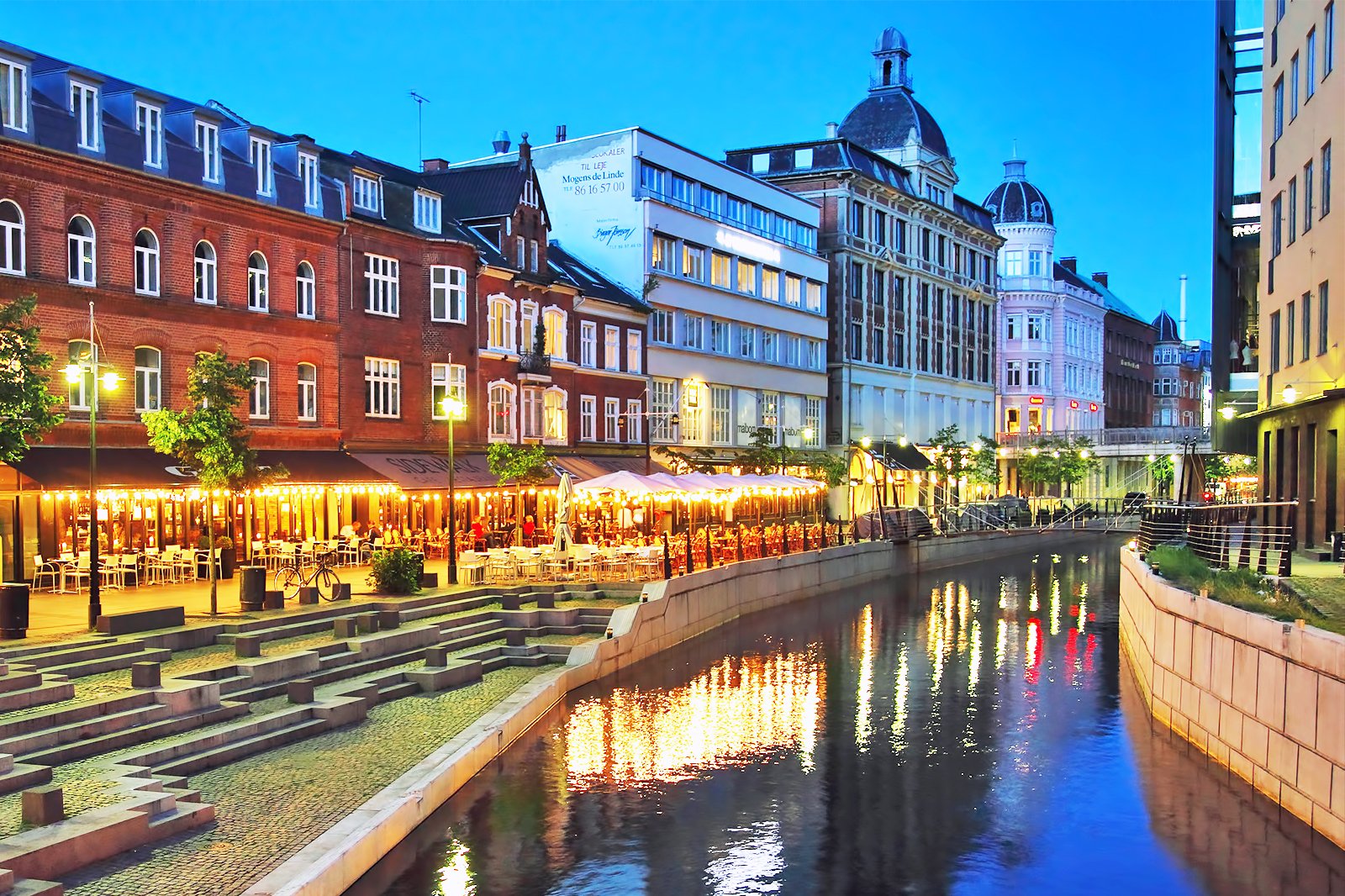 Couples
Photo
Nightlife
Budget
The Vadestedet is on Åboulevarden – a long, lively stretch of riverfront promenade – and holds many happening bars, cafés and bistros. Come here on a sunny day and dine by the water or visit during the evening, when the riverfront is filled with cheerful chatter from people drinking on the streets. The steps by the river are a great place to people-watch and take in the hustle and bustle of the city. If you're looking for a late one, many of the cafés here stay open to 2am. The prices may be a bit heftier here than other places, but are more than made up for by the area's exciting ambience.
Location: Åboulevarden 66, 8000 Aarhus, Denmark
9
Kulbroen
A creative space inspired by New York's High Line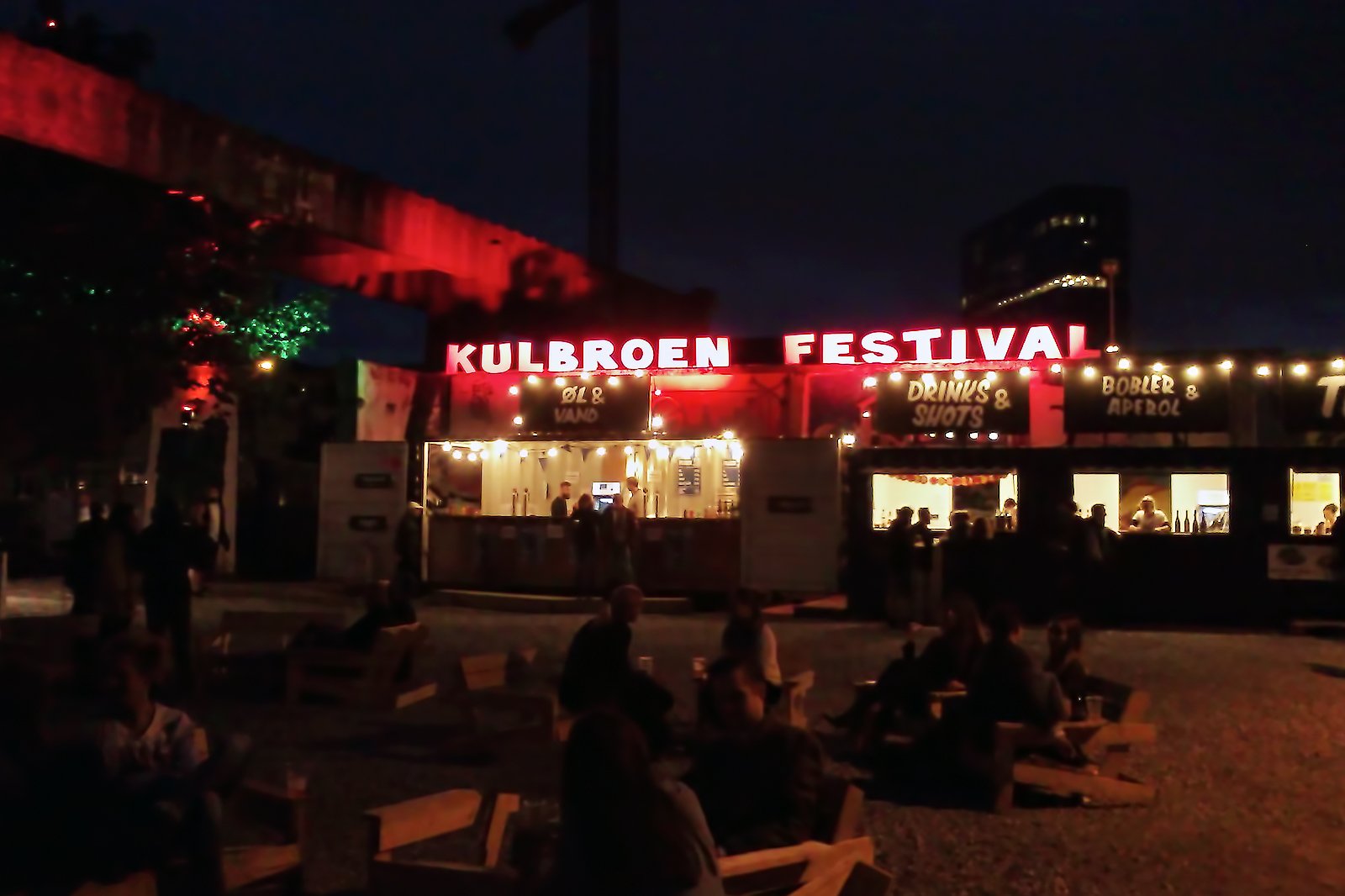 Kulbroen is an interesting place to say the least. This blossoming creative space is found in a post-industrial setting, making it one of the more unusual parts of the city. Placed just under a coal bridge, its design is said to have been drawn from the famous New York High Line. Expect to find art events, food markets, music festivals and other parties happening here, usually during summer. If you and your partner want to leave your mark on the city, visit its street art gallery and spray-paint away.
Location: Kalkværksvej 5G, 8000 Aarhus, Denmark
Phone: +45 31 23 82 63
photo by RhinoMind (CC BY-SA 4.0) modified
10
Try New Nordic cuisine
Made from fresh treats from the bay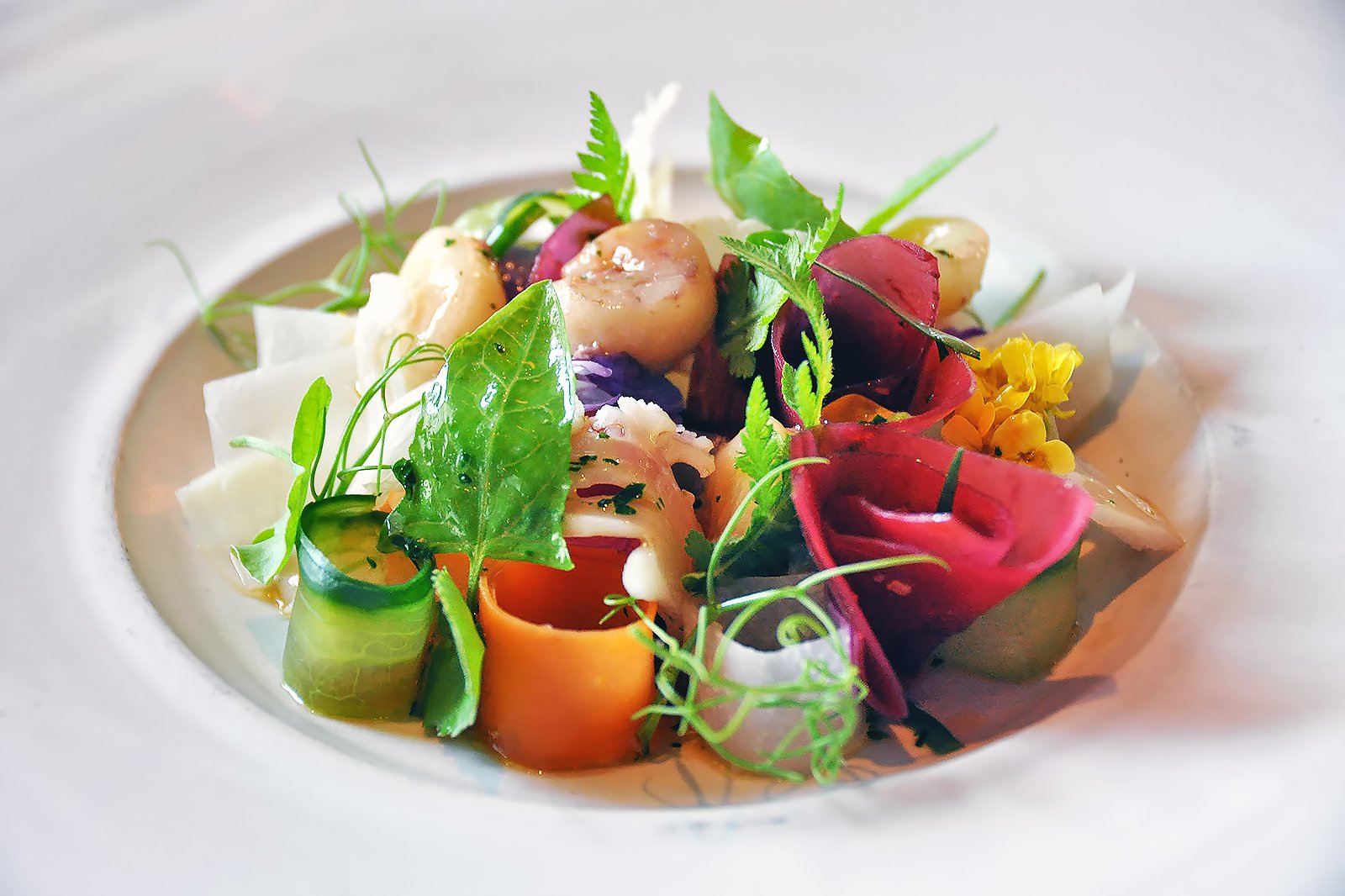 New Nordic cuisine uses only the freshest Nordic ingredients and stresses simplicity and seasonality. While most would think of Copenhagen's NOMA as the holy grail of New Nordic cuisine, Aarhus offers some superb restaurants, which take advantage of the city's location on the bay. Try something new and exciting with your loved one and book a meal at one of the many fine-dining restaurants in the city.
Restaurant Hærværk will give you a truly memorable evening, serving plates of mysterious delicacies. In the Latin Quarter, dine at Gastromé, a lively restaurant with creative dishes. And who could forget Restaurant Frederikshøj, a Michelin-starred restaurant set in a stylish glass building. Reservations are a must for all of these restaurants.
photo by cyclonebill (CC BY-SA 2.0) modified
Back to top