Cayman Islands Travel Essentials
Useful Information to Help You Start Your Trip to the Cayman Islands
Our Cayman Islands Travel Essentials lays out the essential information you need to help you plan your trip to one of the world's most popular island destinations. No matter how frequently you travel, some questions will always need answers: What's the weather like? How can I get from Owen Roberts International Airport to my hotel? What currency and type of plug do I need?
We have all these answers plus other basic info about the best time to go, getting there, getting around, and a few useful travel tips. You'll learn about the most popular landmarks in the Cayman Islands such as Prospect Fort, Pedro St James, and Hell. You'll also learn about the most popular towns and resorts around the Cayman Islands such as George Town, Bodden Town, and West Bay. It's all compiled in this Cayman Islands Travel Essentials. After going through this short and easy-to-read guide, you'll be a little more prepared to start your trip to the Cayman Islands.
1
What are the main towns and villages around the Cayman Islands?
The British Overseas Territory comprises 3 islands in the western Caribbean Sea. The largest is Grand Cayman, where George Town serves as the islands' capital. Cayman Brac is a popular diving destination and Little Cayman, the smallest in the island group, is known for its pristine nature and biodiversity. Even so, the main towns are on Grand Cayman, with Bodden Town being the former capital and West Bay just north of popular Seven Mile Beach.
George Town
With a population of over 40,000, George Town is the largest city of all the British Overseas Territories, as well as being the nation's capital. It's home to various businesses and Caymanian government offices. George Town Harbour is a major port of call for Caribbean cruise ships anchoring offshore. Passengers alight right at the Grand Cayman shopping district. George Town's waterfront is lined with various top shops, restaurants and galleries. Marine activities such as submarine and glass-bottom boat tours as well as various water sports are also available.
Bodden Town
Bodden Town is the former capital of the Cayman Islands, named after its first settlement leader, William Bodden. Around this southern coast of Grand Cayman, you'll find plenty of history through some of the islands' earliest landmarks. These include the Mission House that dates back to the 1800s and the historic Pirates Caves – the island was once ravaged by pirates.
West Bay
Grand Cayman's West Bay district lies just north of the popular Seven Mile Beach and itself is home to some of Grand Cayman's most popular landmarks and attractions. One of them is the curiously named Hell, a field filled with jagged limestone rock formations. Others are the Cayman Turtle Centre on the western end and Dolphin Cove and Barker's National Park on the east, with its secluded beaches and pristine mangrove forests.
2
When is the best time to travel to the Cayman Islands?
The Cayman Islands' tropical climate brings wet months between May and December and dry months between January and April. The hotter mid-year months have an average temperature of 29.5°C and the cooler months of December and January have an average of 25°C.
The rainiest months are June, September, and October. October is the wettest, with an average of 14 rainy days. Hurricane season in the Cayman Islands usually occurs between June and November.
August is the warmest month in the Cayman Islands, with temperatures averaging 29.5°C. January is the coldest month, averaging 25°C.
March–June is generally considered the best time to visit the Cayman Islands as hotel rates are generally lower than they are during the peak winter season (December–April).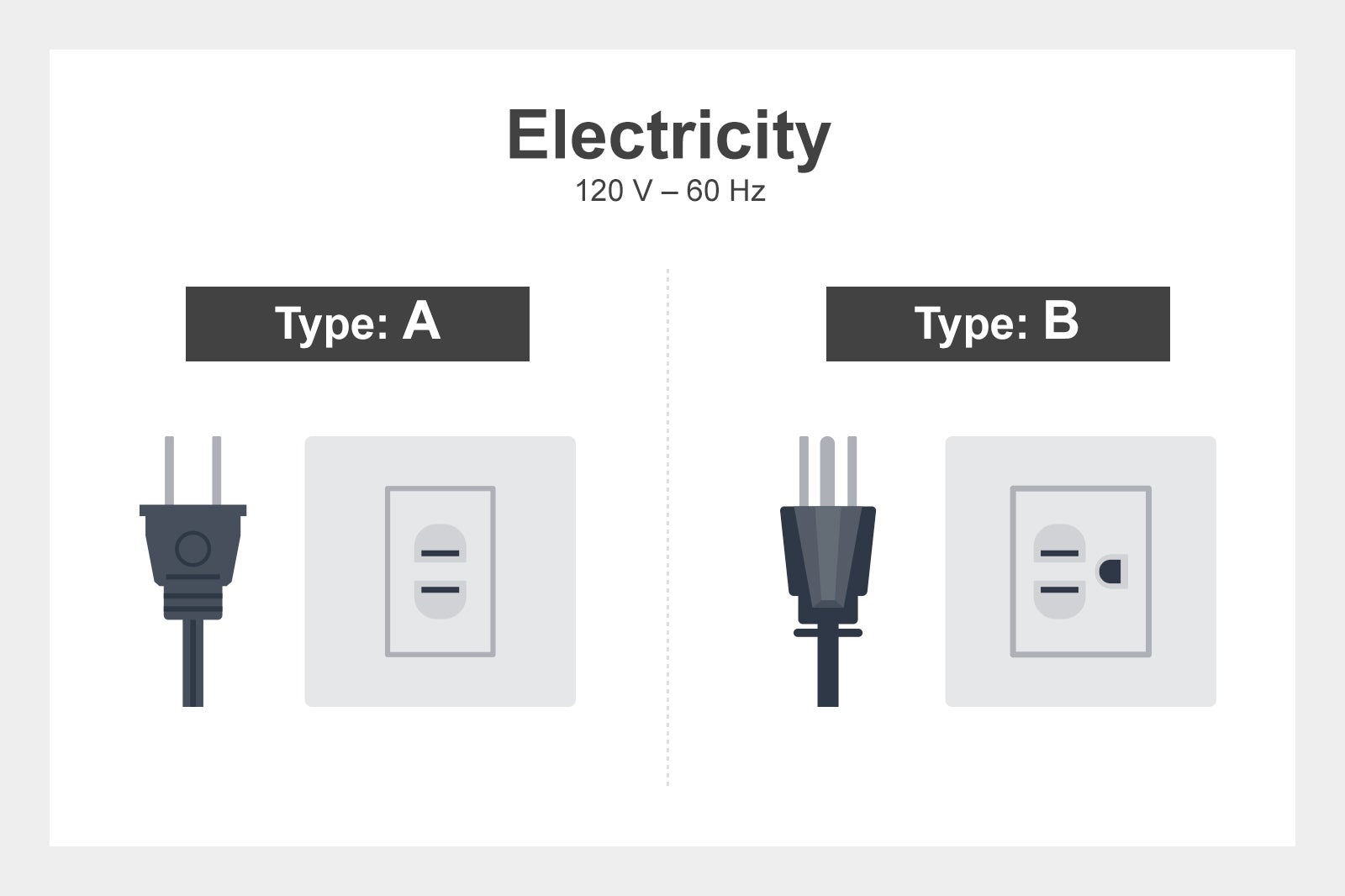 Plug type: A and B
Electricity: 120 V – 60 Hz
Currency: Cayman Islands Dollar ($)
International dialling code: +1 345
Emergency telephone number: 911
4
How to get to my hotel in the Cayman Islands?
George Town/Owen Roberts International Airport on Grand Cayman is the main airport for the whole Cayman Islands. The small airport lies right in the heart of the capital, and taxis with fixed rates are readily available for getting you to all areas around Grand Cayman, including Seven Mile Beach. Charles Kirkconnell International Airport on Cayman Brac serves domestic flights as well as international flights from Miami and Havana. George Town Harbour on Grand Cayman's southwest coast is a popular port of call for cruise ships.
Owen Roberts International Airport (GCM)
Owen Roberts International Airport is a small, single-runway, single-terminal airport in George Town and is often referred to simply as George Town Airport. GCM serves international airlines flying from major cities in the US, Canada, the UK, and within the Caribbean, such as Air Canada, American Airlines, British Airways, and Cayman Airways. The last of these is the islands' national flag carrier and is based at this airport.
Ground transport options from Owen Roberts International Airport include taxis as well as buses and car rentals. Taxis are readily available from the arrival greeting area and are on a first-come, first-served basis. Fares are fixed based on destination and distance – viewable on a fare table. You'll be given a taxi dispatch ticket with the cab's ID, destination, and fare. You may download and use the Cayman Ministry of District Administration, Tourism and Transport's "CI:GO" app to help you get a quote on your journey in advance, as well as provide you with a breakdown of the fare in both Caymanian and US dollars.
Major car rental companies are right across the street from the airport terminal building and there are signs to guide you to their respective locations.
Charles Kirkconnell International Airport (CYB)
Captain Charles Kirkconnell International Airport is a single-runway airport on the southwestern end of Cayman Brac. The small airport has connecting international flights from Grand Cayman as well as other Caribbean destinations such as the Bahamas. It also serves flights from New York by JetBlue Airways and Miami by Cayman Airways. Cayman Airways Express runs daily flights connecting Cayman Brac with Grand Cayman and Little Cayman.
If you're staying at a seaside resort on South Side Road, you're practically at the resort's doorstep upon landing at Charles Kirkconnell. If you're staying in Stake Bay on the north shore, or elsewhere, taxis are available. Be prepared to wait, though – they're not as reliable as on Grand Cayman and it's best to pre-arrange for one in most cases.
Edward Bodden Airfield (LYB)
Edward Bodden Airfield, also known as Little Cayman Airport, features a simple, single runway on the southwest side of Little Cayman, parallel to Preston Bay. It's a very small airport and its building doubles as a firehouse, serving the island's also small population. Taxis aren't as available here as they are on Grand Cayman and Cayman Brac. As Little Cayman is more of a day-trip and an island-hop destination from its 2 sister islands, you'll most likely have to pre-arrange with your accommodation to pick you up at the airfield.
George Town Harbour
George Town Harbour, on the west coast of Grand Cayman, is the port of call for cruise ships visiting the Cayman Islands. Most vessels anchor offshore around the large area known as Marine Park, while others may anchor off the South Coast in certain wind conditions. A large pier just east of the Marine Park anchorage is where you'll need to clear through customs before visiting the sister islands.
Arriving at the Cruise Terminal, you can instantly explore the town and its attractions, with the Fort George ruins right in front of it and Bayshore Mall a few steps away. Taxis are readily available in front of the port to get you around Grand Cayman.
5
How to get around the Cayman Islands?
Travel tips
Cayman Airways flies frequently between the 3 Cayman Islands. In most cases, and if you don't mind the tropical heat, you can explore the main towns and beach areas such as George Town and Seven Mile Beach on foot. For getting around on each island, renting a car, jeep or bike is often the way to go. This is especially true as there are no taxi services on Little Cayman and they are even pretty rare on Cayman Brac, especially compared to how widely available they are on Grand Cayman.
Taking a taxi
Metered taxis are easy to find on Grand Cayman, especially outside the airport and cruise ship terminals. They're also often found parked in front of the major resorts and around Seven Mile Beach. Taxis from the airport run on fixed rates, taking you to all areas around Grand Cayman.
Taxis here are fast and reliable but may not be the best option if you're travelling on a budget. The official "CI:GO" app may be handy for obtaining a quote on your journey in advance, and you can preview the breakdown of the fare in both Caymanian and US dollars.
Travelling by bus
Public minibuses travel regularly around Grand Cayman and can take you between George Town, West Bay and Bodden Town as well as to the East End and North Side villages. All of these minibuses leave from the main bus terminal near George Town Public Library and operate from 6 am to 11 pm. There are no such services on Cayman Brac and Little Cayman.
Renting a car in the Cayman Islands
You must be at least 21 years of age to rent a car and drive in the Cayman Islands. You must also obtain a temporary local driving permit by showing your home driver's license and paying a fee. Car rental companies can usually assist with this. Driving is on the left-hand side of the road. Wear a seatbelt when driving at all times.
Rental car companies around Owen Roberts International Airport on Grand Cayman include Andy's Rent-A-Car (+1 345-949-8111), Budget Rent-A-Car (+1 345-623-5605), Cayman Auto Rentals (+1 345-949-6954), and Go Cayman Car Rental (+1 345-943-4402).
On Cayman Brac, car rental companies include CB Rent-A-Car Ltd (+1 345-948-2424), Four D's Car Rental (+1 345-948-1599), and B&S Motor Ventures Ltd (+1 345-948-1646). On Little Cayman, there's only Little Cayman Car Rental (+1 345-948-1000) right next to the airfield, with daily and weekly rental options.
6
What are the main annual events in the Cayman Islands?
Little Cayman Mardi Gras Festival
Last Saturday before Ash Wednesday, February/March
Little Cayman may be the smallest of the 3 islands but it has a big annual Mardi Gras that sees a lively float parade from Head O'Bay to Edward Bodden Airfield. Dance and celebrate with locals to the live music of local performers. A masquerade ball follows the procession, with proceeds going to the Little Cayman National Trust.
Where: Little Cayman
Batabano – Cayman Islands Carnival
1st week of May
Batabano is Cayman Island's Caribbean Carnival that celebrates the community and is filled with music, dance, and costumed parades. It was first held in 1983 by the Rotary Club of Grand Cayman. Besides a grand parade, it features Junior Batabano, which is more family-oriented with face painting, food stalls, bouncy castles and other fun activities.
Where: George Town, Grand Cayman
Cayman Islands Pirates Week
November
A festivity that was first held in 1977 and is now one of the most anticipated annual calendar events in the Cayman Islands. Expect a lively costume parade through the streets of George Town, with participants in pirate attire. Other smaller related events are also held throughout the islands.
Where: Goerge Town, Grand Cayman
photo by Rennboot (CC BY-SA 4.0) modified
7
What are the main landmarks in the Cayman Islands?
Fort George Ruins
This small fortification near George Town Harbour dates back to the Cayman Islands' colonial era. There might not be much left of the fort today, but you can see murals and sets of cannons. It is part of Grand Cayman's Maritime Heritage Trail.
Prospect Fort
Prospect Fort marks the site of the first fort built on Grand Cayman. The white stone marker stands inside a small yet well-maintained seaside park, looking out to the reef and its soft rocky shore. The fort was built for defence against pirates during the administration of Governor William Bodden.
Pedro St. James
Pedro St James is the oldest existing stone building in the Cayman Islands, located on the southern coast of Bodden Town on Grand Cayman. The plantation home was built in 1780 by an Englishman and today features guided tours and exhibits and videos that tell of the Cayman Islands' colourful history.
Hell
One of the most quirky attractions on Grand Cayman, Hell features an area the size of a football field that's covered in irregularly shaped black limestone rocks that – with enough imagination – look like the fiery bowels of the inferno. After exploring Hell, you can browse for keepsakes at nearby gift shops.
Back to top