10 Best Things to Do in Sofia
What is Sofia Most Famous For?
Sofia, the vibrant capital of Bulgaria, is full of art and history, delectable food, and a great nightlife scene. With a variety of remarkable churches and museums to visit, this Bulgarian city is an inexpensive and relaxing destination for many travellers.
Joining the locals at a chalga club is one of the most popular ways to have a truly immersive experience in the Bulgarian capital. As Sofia is one of the most underrated cities in Europe, you can explore its many historical sites without jostling with huge tourist crowds. Check out our guide to some of the best things to do in Sofia, Bulgaria.
1
Start the day at Pirotska Street
Enjoy shopping and people-watching in the city centre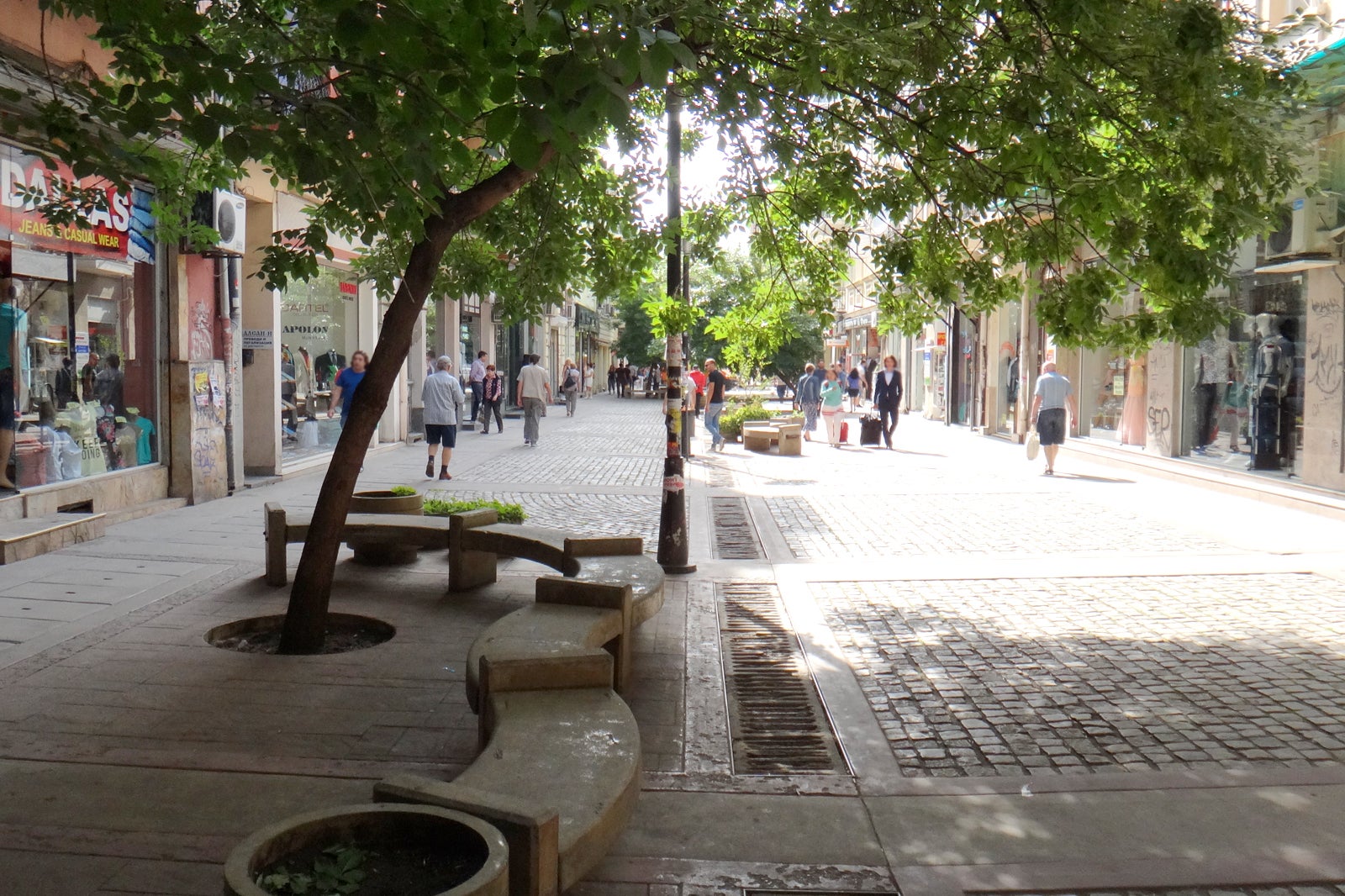 Sofia's city centre is a bustling hub with over 100 stores, restaurants, and entertainment options to choose from. Head down Pirotska Street for some of the best shopping experiences in the city. This area is easily accessible by tram, metro, or trolley bus.
As the first pedestrian street in Bulgaria, there's always a bargain to be found since Sofia is what many consider to be one of the least expensive European capitals. Head to a local bakery on Pirotska Street and try a banitza – a Bulgarian-style cheese pastry.
Location: Pirotska Street, Sofia, Bulgaria
2
Must-See: St. Alexander Nevsky Cathedral
Marvel at the beautiful architecture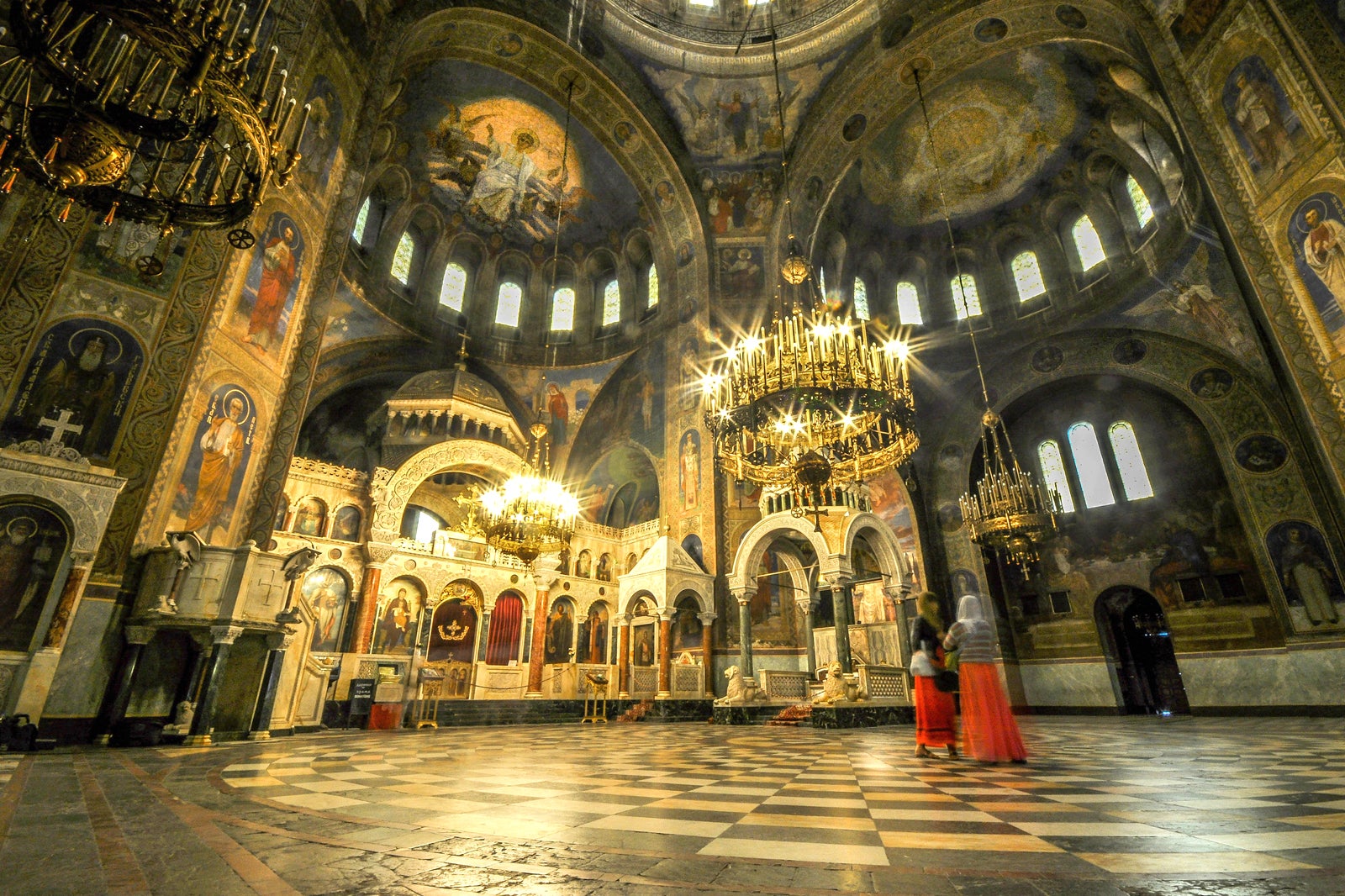 St. Alexander Nevsky Cathedral is a beautiful Bulgarian Orthodox cathedral dating back to 1882. One of Sofia's most photographed structures, step inside and marvel at the high ceilings and dazzling chandeliers, as well as relics of Alexander Nevsky displayed in a case next to the altar.
The cathedral's central dome is gold plated and decorated with inscriptions of the Lord's Prayer. Visit the crypt to see an extensive collection of Orthodox relics and icons, which are part of the National Art Gallery.
Location: St. Alexander Nevsky Cathedral, pl. "Sveti Aleksandar Nevski", 1000 Sofia Center, Sofia, Bulgaria
photo by Jorge Láscar (CC BY 2.0) modified
3
Eat musaka
A traditional Bulgarian dish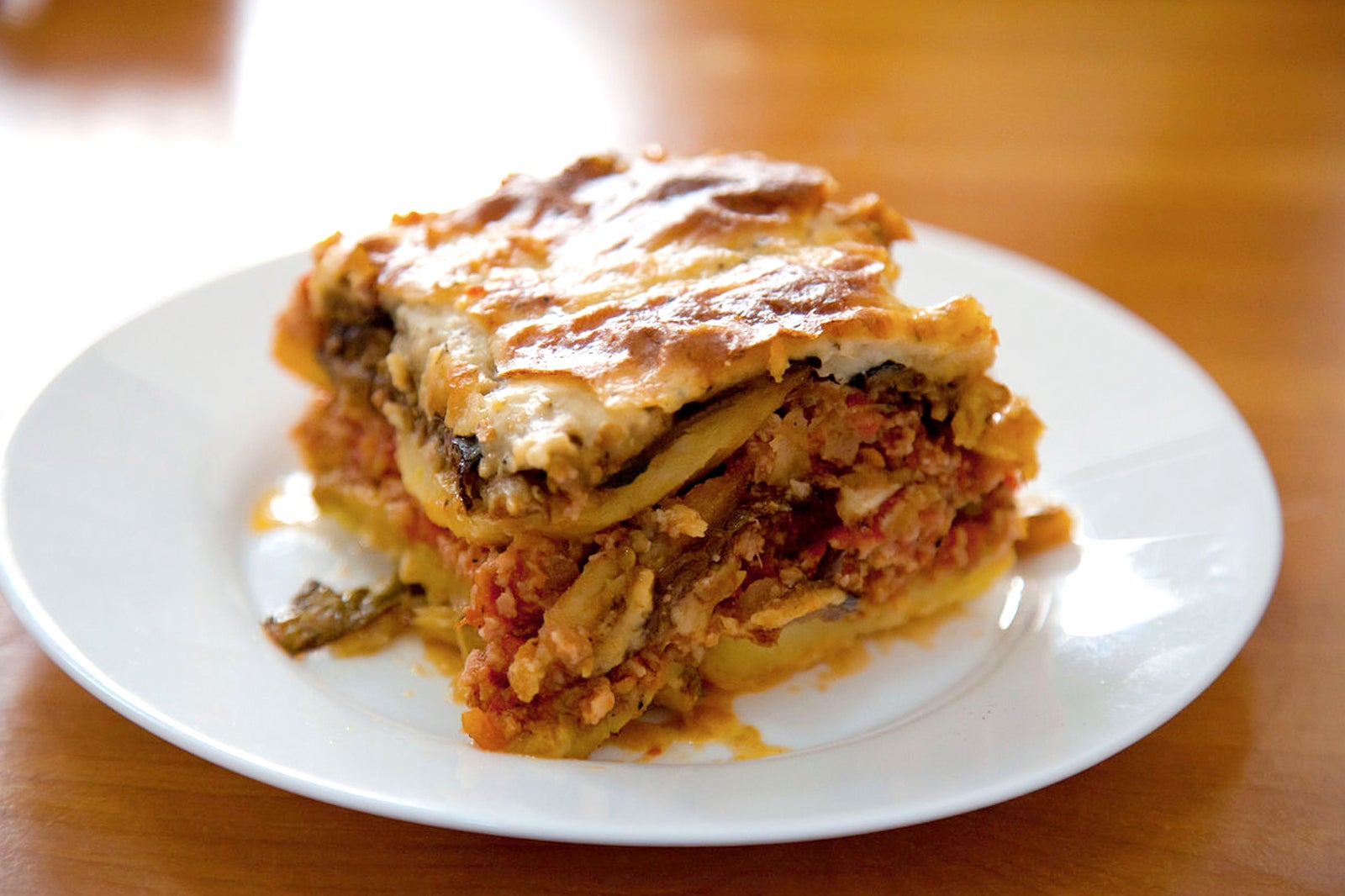 Musaka (or moussaka) is a casserole-like dish that's packed tall with potatoes, eggs, and minced pork. This traditional Bulgarian dish can be found just about anywhere in Sofia – head to Contessa, just a little bit north of the city centre, for a delicious musaka made from scratch.
Musaka is enjoyed by many Balkan nations, though Bulgaria is one of the few places where you can enjoy this dish made out of potatoes and pork (instead of the more recognized version that uses eggplant. Enjoy it with a Derby, a local soft drink brand.
Location: ul. "Pirotska" 78, 1303 Sofia, Bulgaria
Open: Monday–Saturday from 12.30 pm to 4 am, Sunday from 12.30 pm to 2 am
Phone: +359 2 832 0184
photo by Bin im Garten (CC BY-SA 3.0) modified
4
Shop at Vitosha Boulevard
An upscale shopping street in Sofia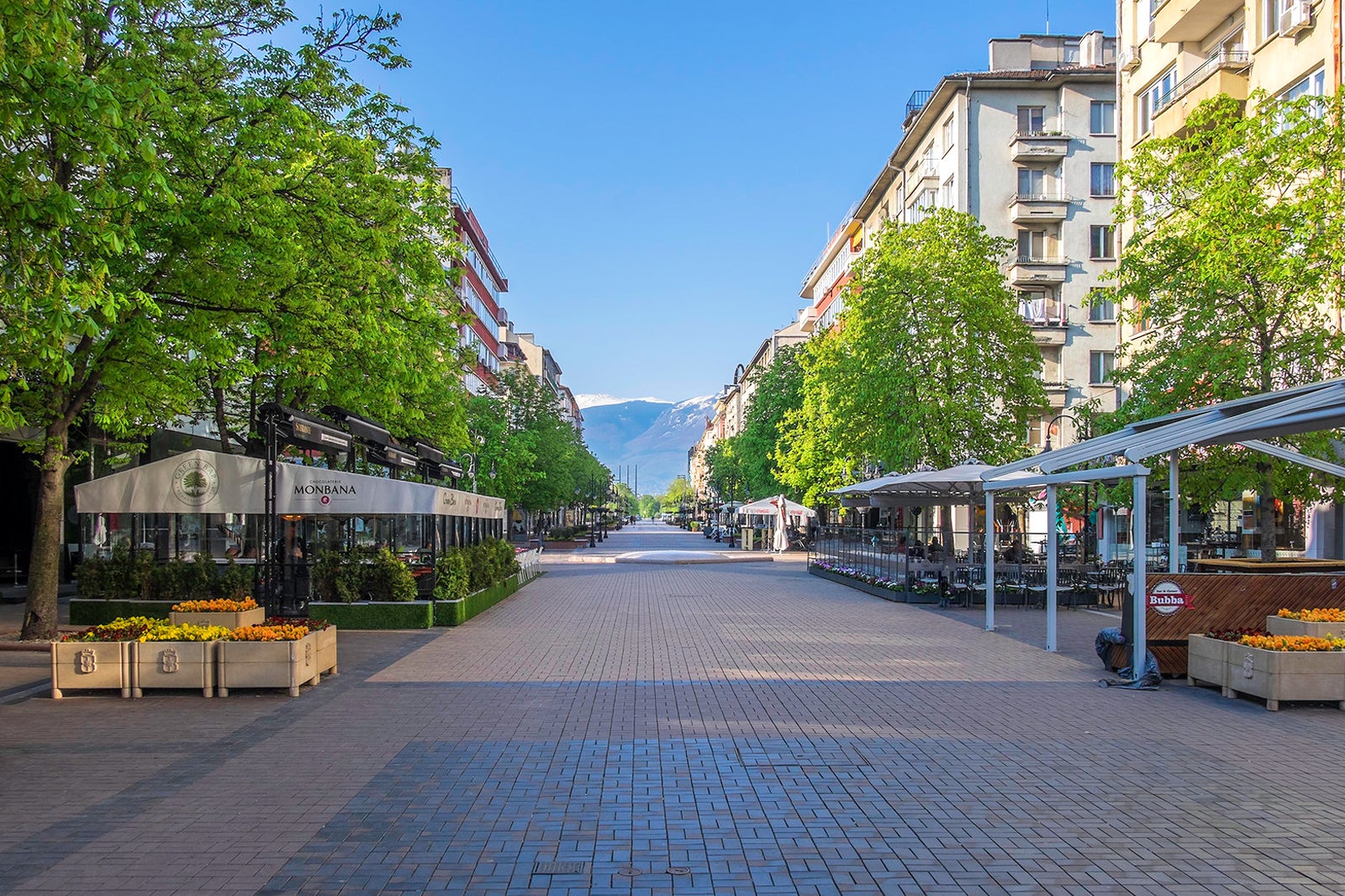 Vitosha Boulevard is home to most of Sofia's posh boutiques and brand-name stores. By far the most upscale street in the city, you can enjoy a day of window-shopping, or stop for coffee at one of the many unique cafes lining the street.
If upscale shopping isn't your thing, you can marvel at the snow-capped Vitosha Mountain, which acts as the backdrop to this popular road. Vitosha Boulevard also has many elegant lamp posts, benches, and kiosks, providing plenty of photo-ops throughout your visit.
Location: Vitosha Boulevard, Sofia, Bulgaria
5
Mount Vitosha
Trek or ski the famous snow-capped mountain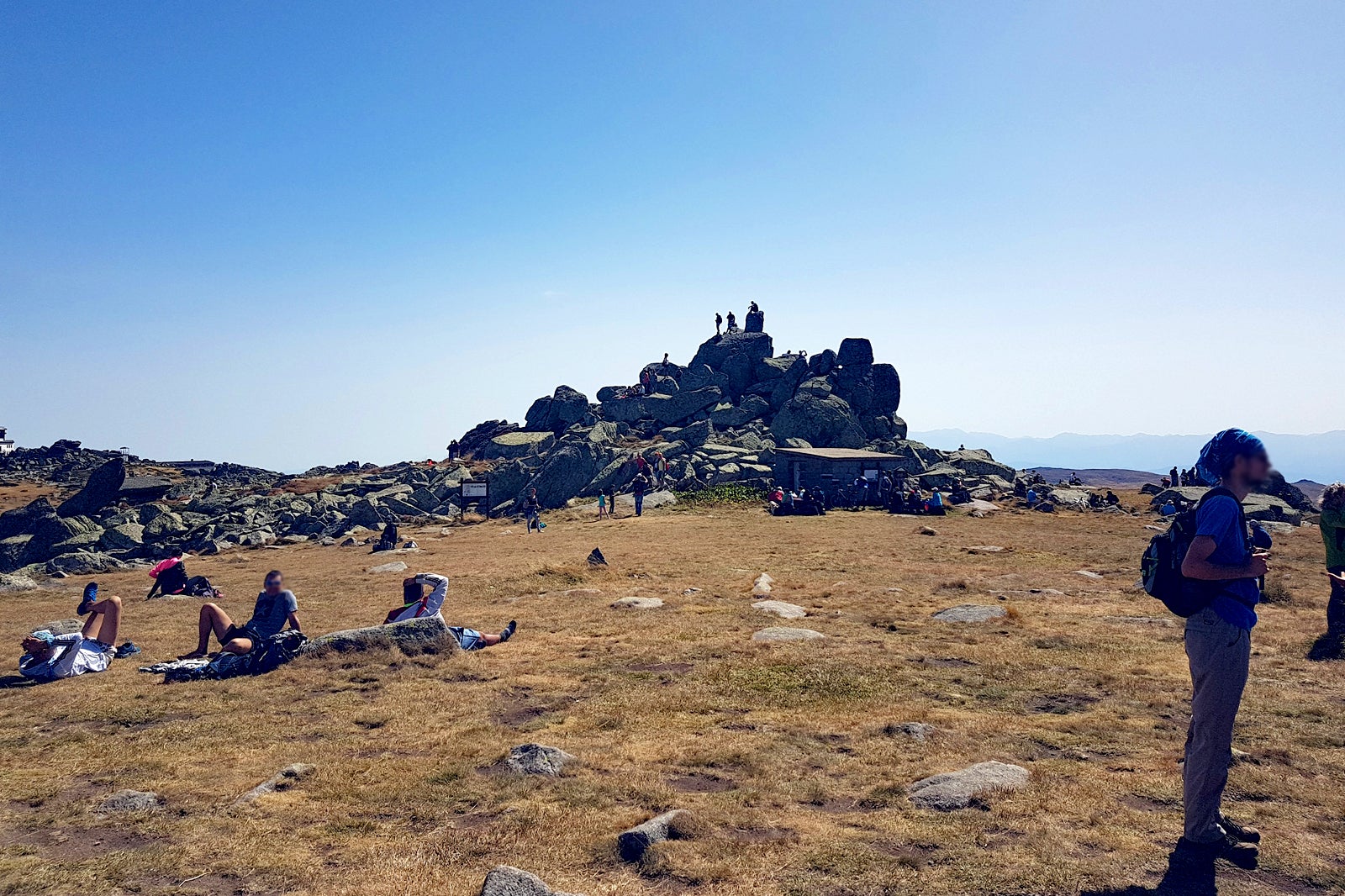 Vitosha is a towering snow-capped mountain just behind Sofia's southwestern suburbs. A ski resort is attached to it, making it a popular spot for skiing down the slopes or trekking towards the summit.
Start at Aleko, the mountain's ski resort, and make your way up to Vitosha's Black Peak. The hike is surprisingly light, since the peak is part of a larger plateau, and provides a beautiful sight of the entire city of Sofia. The trip from the city centre to Mount Vitosha is around 30 minutes, so many locals like to gather here to watch the sunset.
Location: Vitosha, Sofia, Pernik Province, Bulgaria
photo by Hans Birger Nilsen (CC BY-SA 2.0) modified
6
Must-See: Sofia Central Mineral Baths
Drink hot mineral water straight from the fountain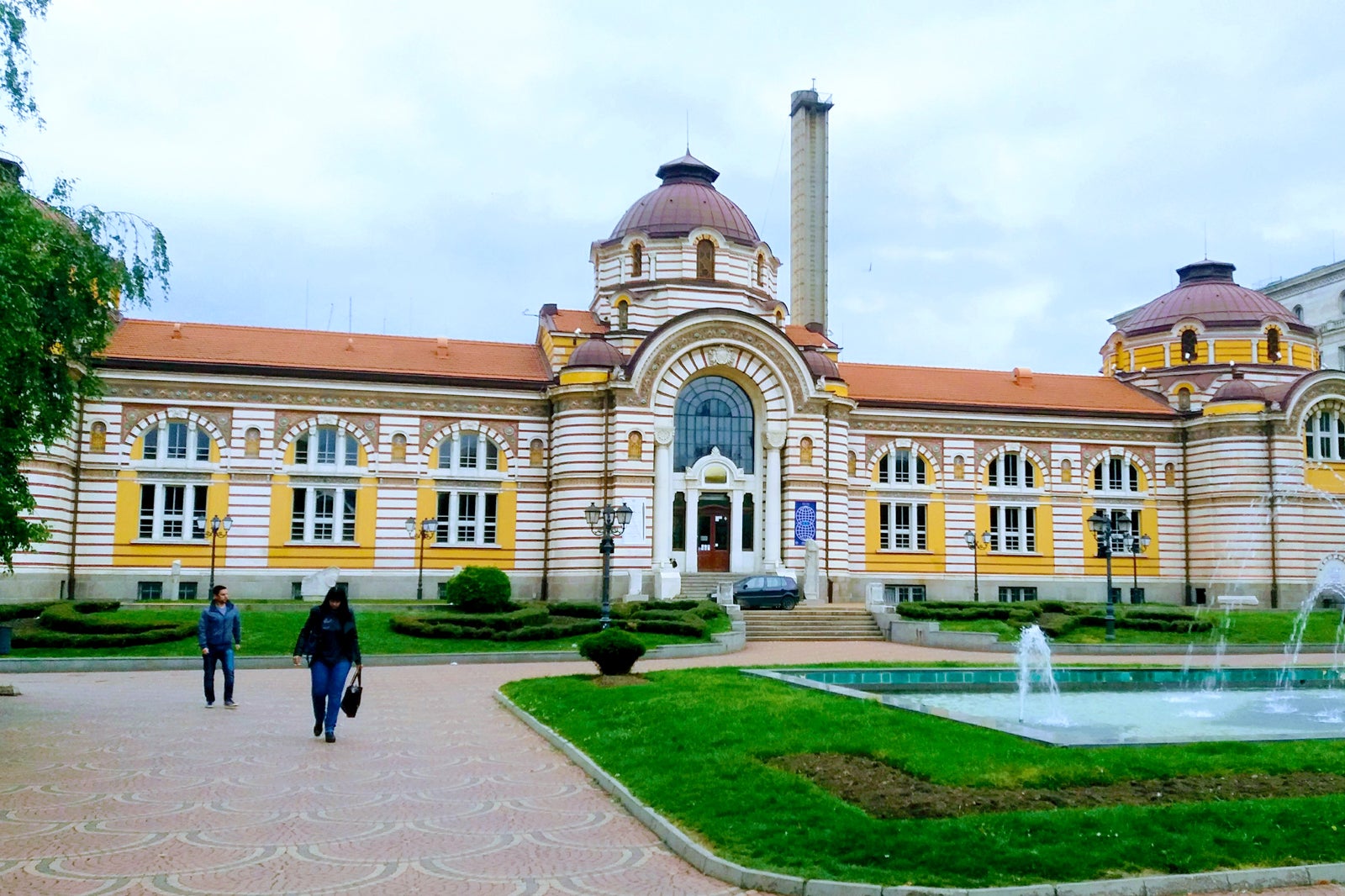 The Sofia Central Mineral Baths are part of the Sofia Regional Historical Museum, which occupies a colourful Neo-Byzantine building dating back to 1906. The baths were used by locals until 1986, which included saunas, massage parlours, and relaxation therapies.
The Sofia Central Mineral Baths serve as a backdrop to a lovely park, which is open to the public. A fountain occupying the centre of the garden is fed by hot natural mineral water, which you're free to try. Locals often line up with bottles in hand to fill up on water.
Location: 1 Banski Sq, 1000 Sofia, Bulgaria
Open: Tuesday–Sunday from 10 am to 6 pm (closed on Mondays)
Phone: +359 2 985 4455
photo by Octavioyuna (CC BY-SA 4.0) modified
7
Must-See: National Historical Museum, Bulgaria
Learn about Bulgaria's long and detailed history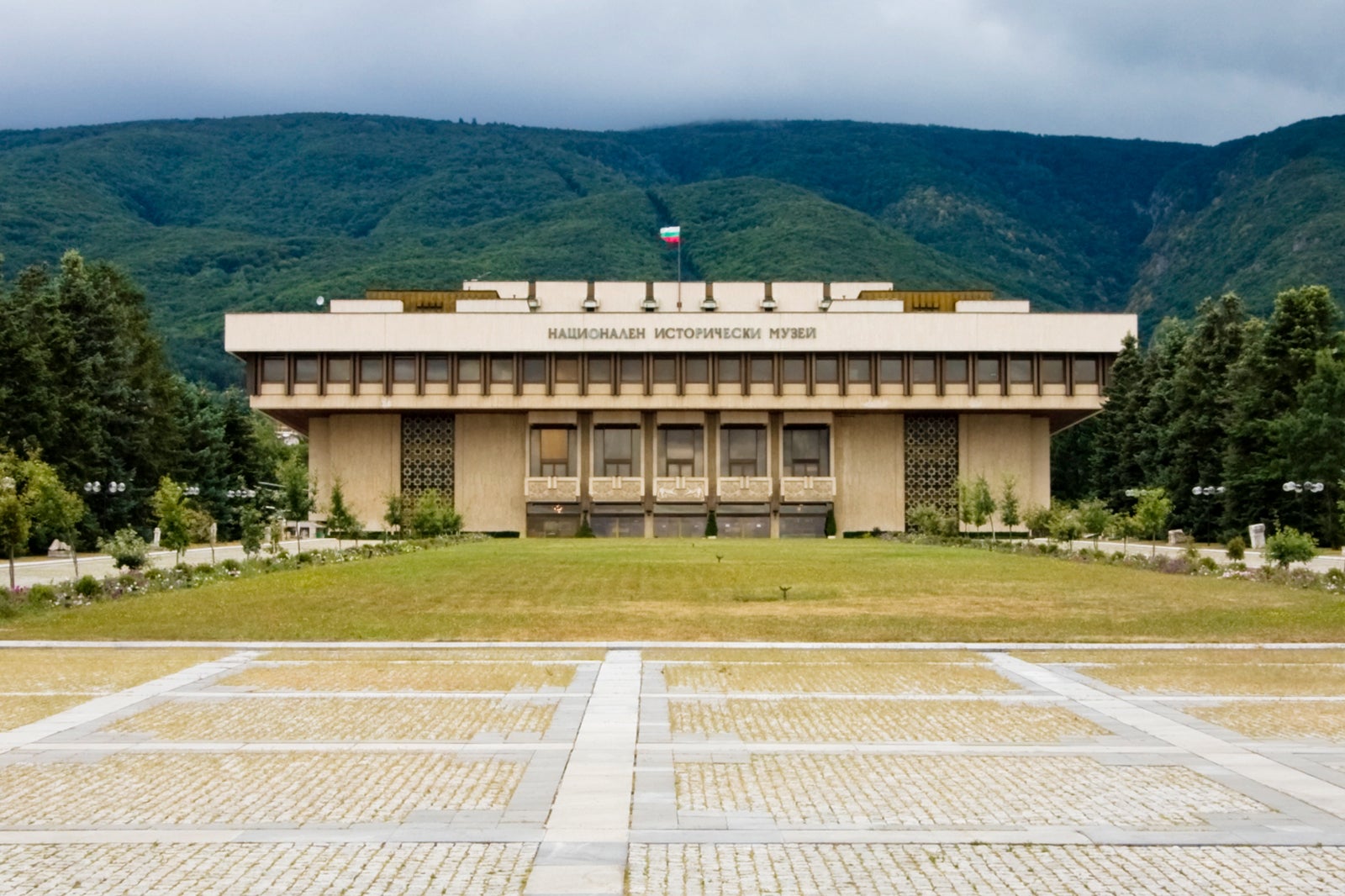 Discover the history of Sofia and Bulgaria at the National Historical Museum, which is one of the largest museums in the country. Founded in 1973, it has over 650,000 artefacts relating to fine arts, archaeology, and history. Around 10% of the museum's collection is on display – permanent exhibits include the Valchitran Treasure (1,300 BC) and Dabene Treasure (2,000 BC).
With a heavy focus on Bulgaria's 1,300-year-long history, the National Historical Museum offers a detailed story of European civilization, from ancient to modern times. Admission fee costs around 10 lv per adult and 1 lv per child above the age of 7. You can visit the museum for free every last Monday of the month.
Location: ul.Vitoshko lale 16, Sofia 1618, Bulgaria
Open: April–October: daily from 9.30 am to 6 pm. October–March: daily from 9 am to 5.30 pm
Phone: +359 2 955 4280
8
Play chess in front of the Ivan Vazov National Theatre
Challenge a local to a game of chess or simply admire their skills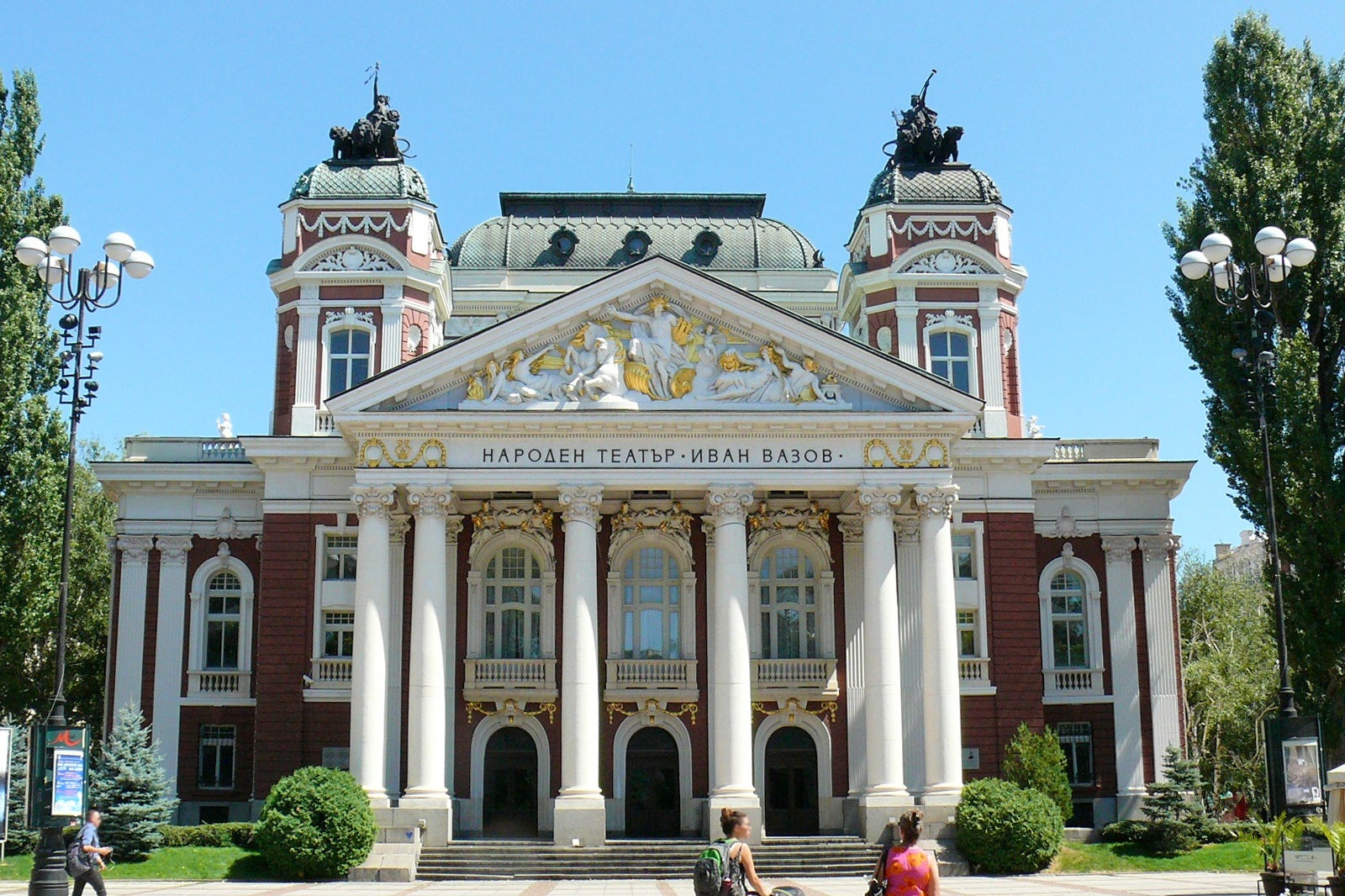 The Ivan Vazov National Theatre hosts popular plays, presentations, and concerts happening almost every night of the week. One of Sofia's oldest concert venues, it dates back to 1907 and features an ornate main hall that can accommodate 850 people.
If you're not planning on catching a show, head for the City Garden just outside the theatre. The open-air park is where you can see locals enjoying a friendly game of chess. You're welcome to join in on the fun – it's a good way to connect with friendly locals during your holiday in the Bulgarian capital.
Location: ul. "Dyakon Ignatiy" 5, 1000 Sofia Center, Sofia, Bulgaria
9
Relax at Borisova Gradina Park
The local hangout spot since 1884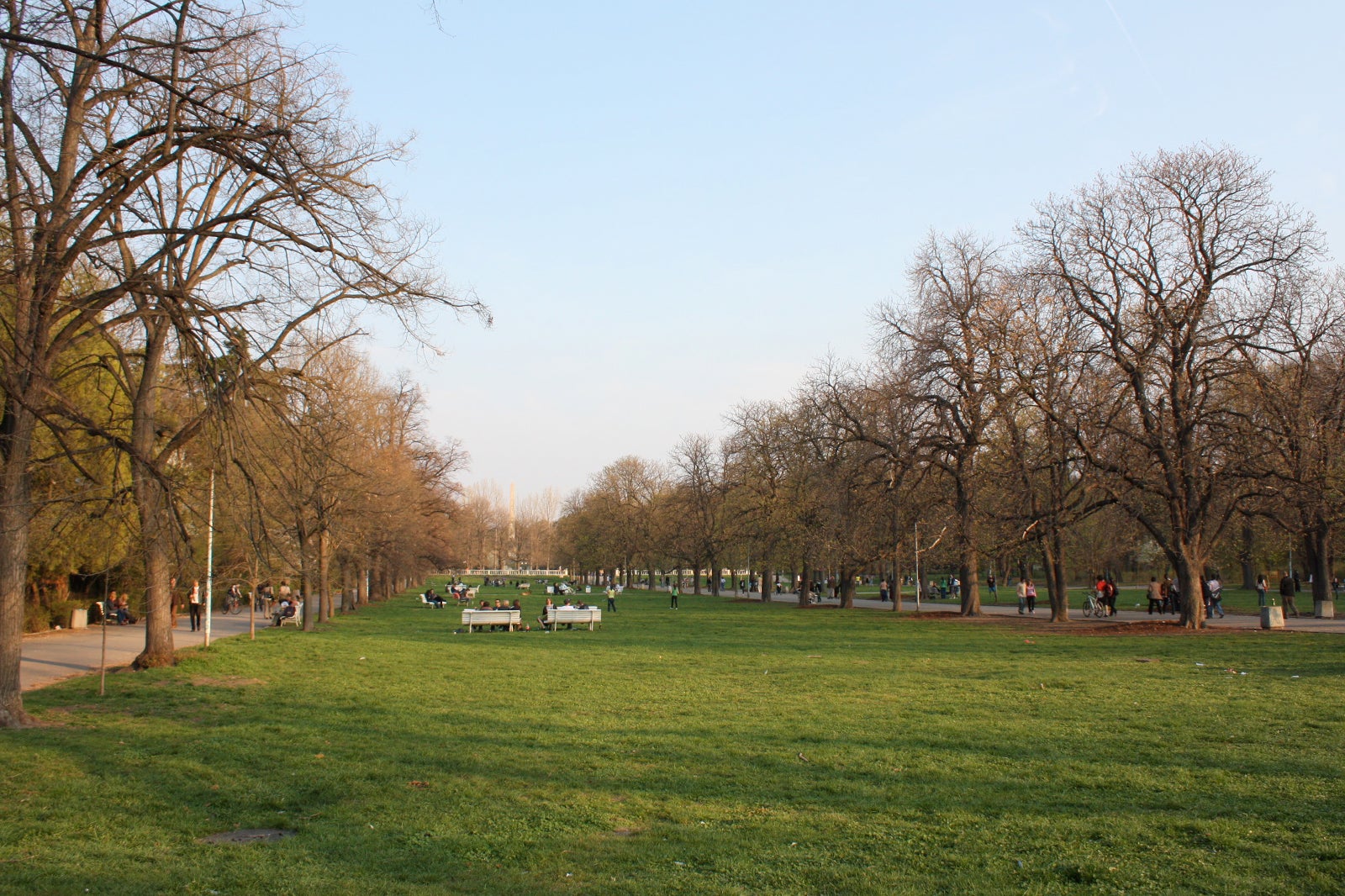 Borisova Gradina Park, established in 1884, is the oldest and most recognisable park in Sofia. The park is usually packed with visitors enjoying outdoor activities like jogging and cycling throughout the day. Rows of trees line the avenues leading to different gardens throughout the park.
You'll also find onsite sports facilities, including the Yunak and Levski football fields, the Summer Swimming Bath, and a tennis court. Pack a picnic and spend the afternoon enjoying views over Ariana Lake, located in the centre of Borisova Gradina Park.
Location: Borisova Gradina, Sofia, Bulgaria
photo by Apostoloff (CC BY-SA 3.0) modified
10
End the day in Vitosha
Drink rakia and join the locals at a chalga club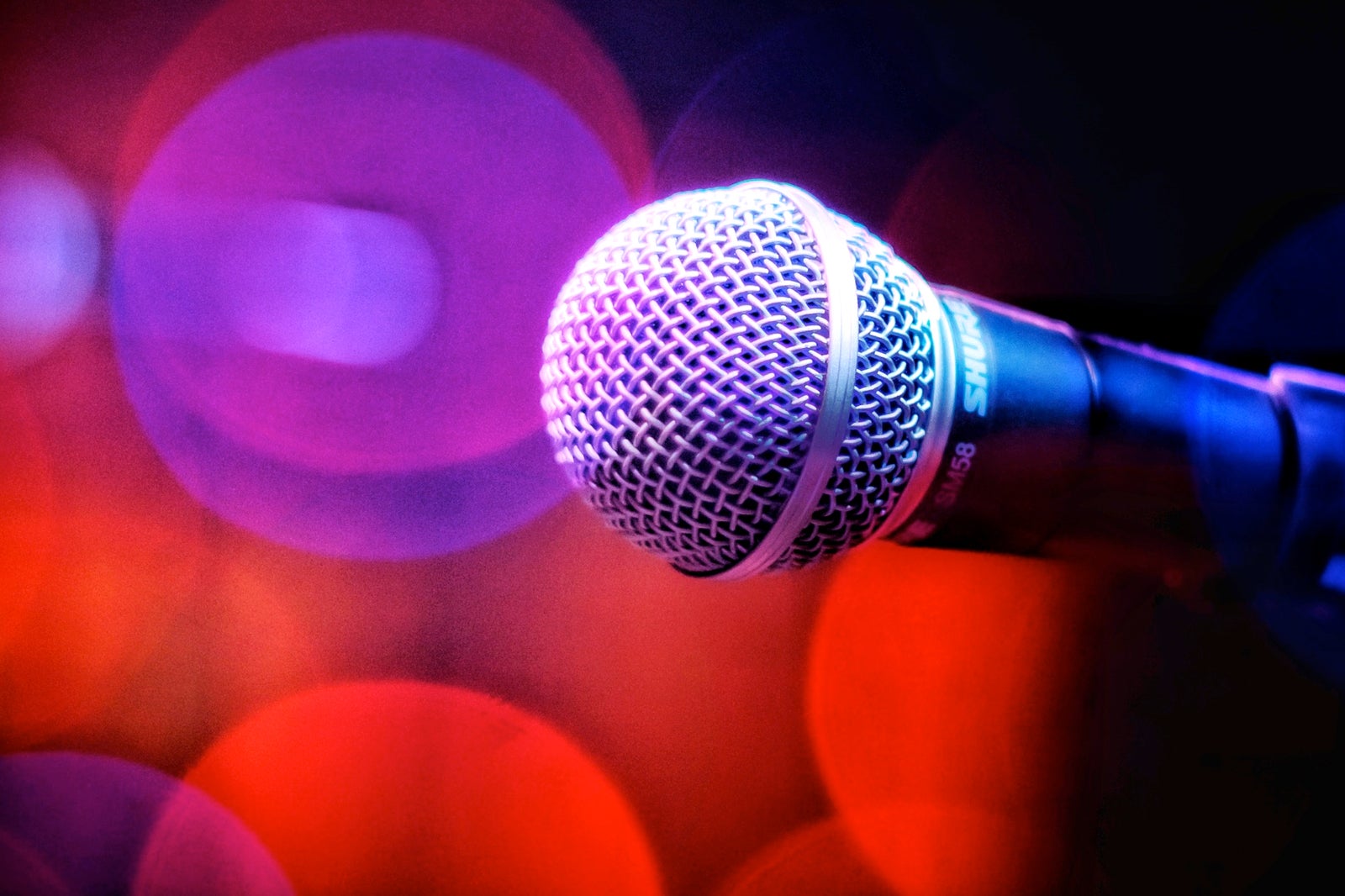 Sofia has one of the liveliest nightlife scenes in Europe – Vitosha, located in the city centre, is where you can dance in dark rock clubs and upscale bars until sunrise. The city also has a number of unique nightspots – Once Upon A Time Biblioteka is a vibrant nightclub inside the National Library, while Versus Karaoke Bar lets you belt out to your favourite tunes.
Party like a locals at a chalga club, named after the Bulgarian music genre. It's a mix of club, folk, pop beats, and belly dance rhythms by scantily-dressed performers. Make sure to try Bulgaria's national drink, Rakia (or Rakija), a type of fruit brandy that tastes similar to sake or grappa.