10 Most Romantic Towns and Villages in Asia
Charming Asian Destinations for Your Next Escape
Asia is expansive and diverse, but beyond the bustling big cities, there are charming small towns and villages that are worth checking out. Some are undeniably romantic outposts that can serve as great bases for travelling alone or if you're looking for somewhere cute and photogenic to call home. They're also excellent if you're a loved-up couple seeking an ideal holiday backdrop to your relationship.
From sun-kissed and white-sand beaches on dreamy secluded islands to beautiful old-fashioned streets lined with adorable lanterns, there's somewhere in Asia for everyone's idea of romance. This collection of the most romantic towns and villages in Asia provides the ideal place to start your next trip.
1
Bagan, Myanmar
A spiritual backdrop of Buddhist temples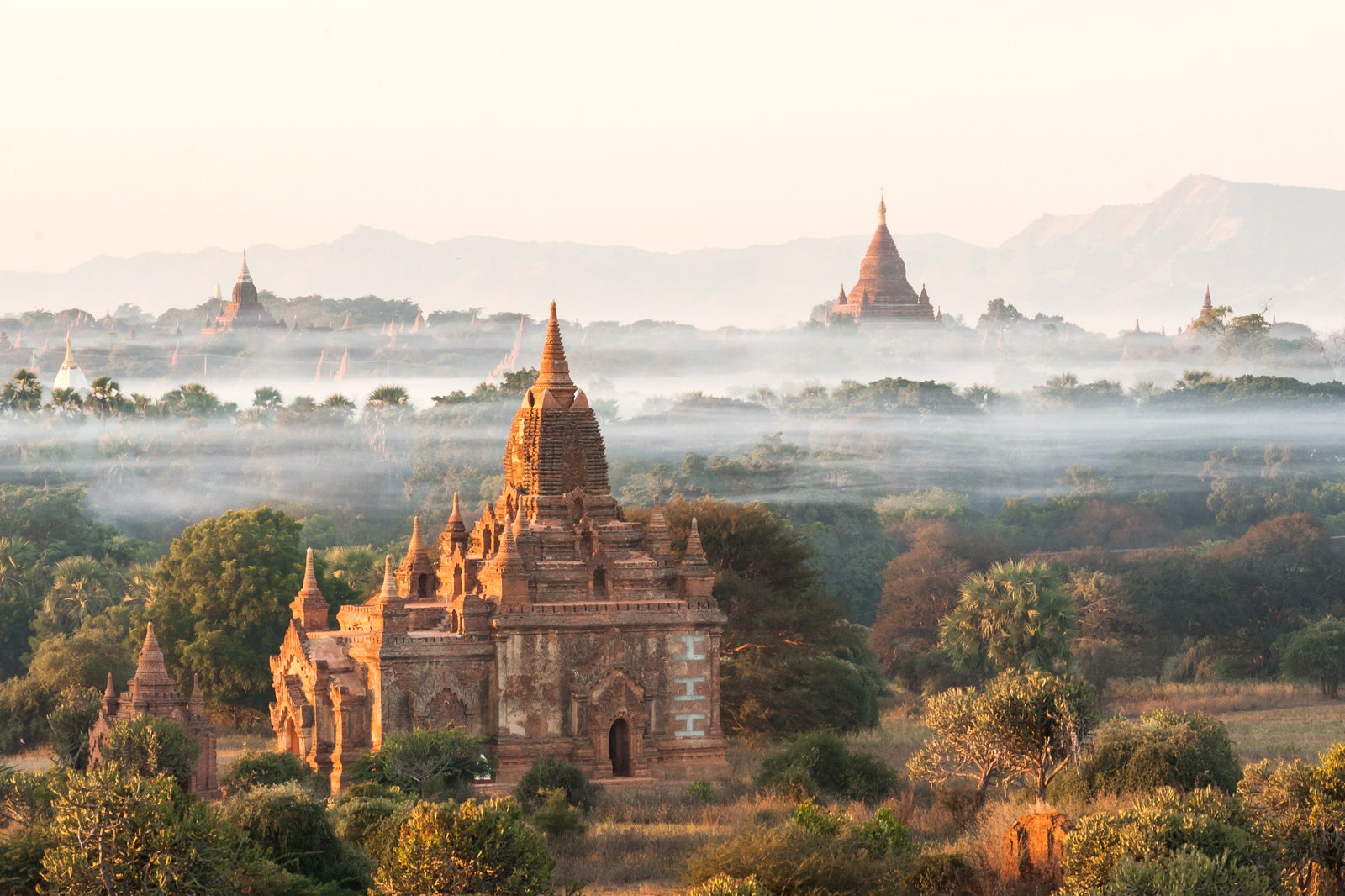 The ancient city of Bagan sits at the heart of central Myanmar in Southeast Asia, alongside the atmospheric Ayeyarwady River. Witnessing hot air balloons floating over Myanmar's Bagan is enough to conjure up a sense of romance in any couple.
The thousands of Buddha statues and other Buddhist temples and monuments that make up the widespread Bagan Archaeological Area are both a key draw for visitors of all persuasions and a big part of what makes the area so charming and romantic. This is the world's biggest collection of Buddhist structures, and the sight of it all against the rising or setting sun is about as evocative as anything gets.
2
Nara, Japan
Historic religious structures and get-away-from-it-all greenery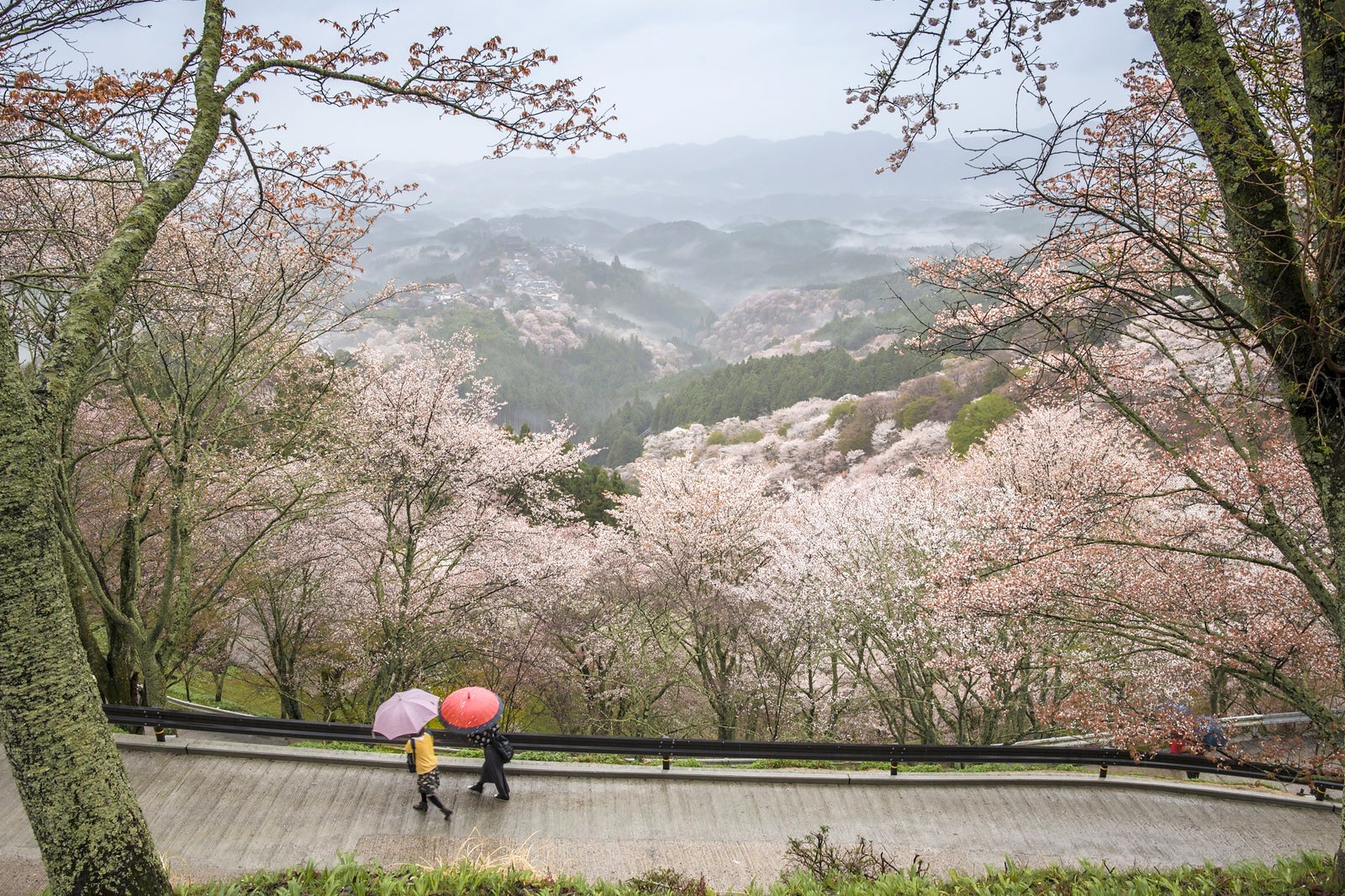 Nara's strong sense of history contributes to the characterful, romantic atmosphere you'll feel when you arrive here. This is a place that dates back as far as 710, and it's packed with temples, artwork and other cultural bounties that stand as a testament to that history. There's little more immediately striking as typically Japanese than the country's signature Buddhist temple designs that you'll find at Kōfuku-ji.
The green surrounds of Nara Park – sitting in the shadow of the 342m-high Mount Wakakusa, and home to hundreds of roaming deer – are great for romantic strolls. Don't miss the impressive lanterns that decorate Nara's 1,200-year-old Shinto shrine of Kasuga-taisha (Kasuga Grand Shrine).
3
Koh Lipe, Thailand
Stunning white sand and bountiful sea life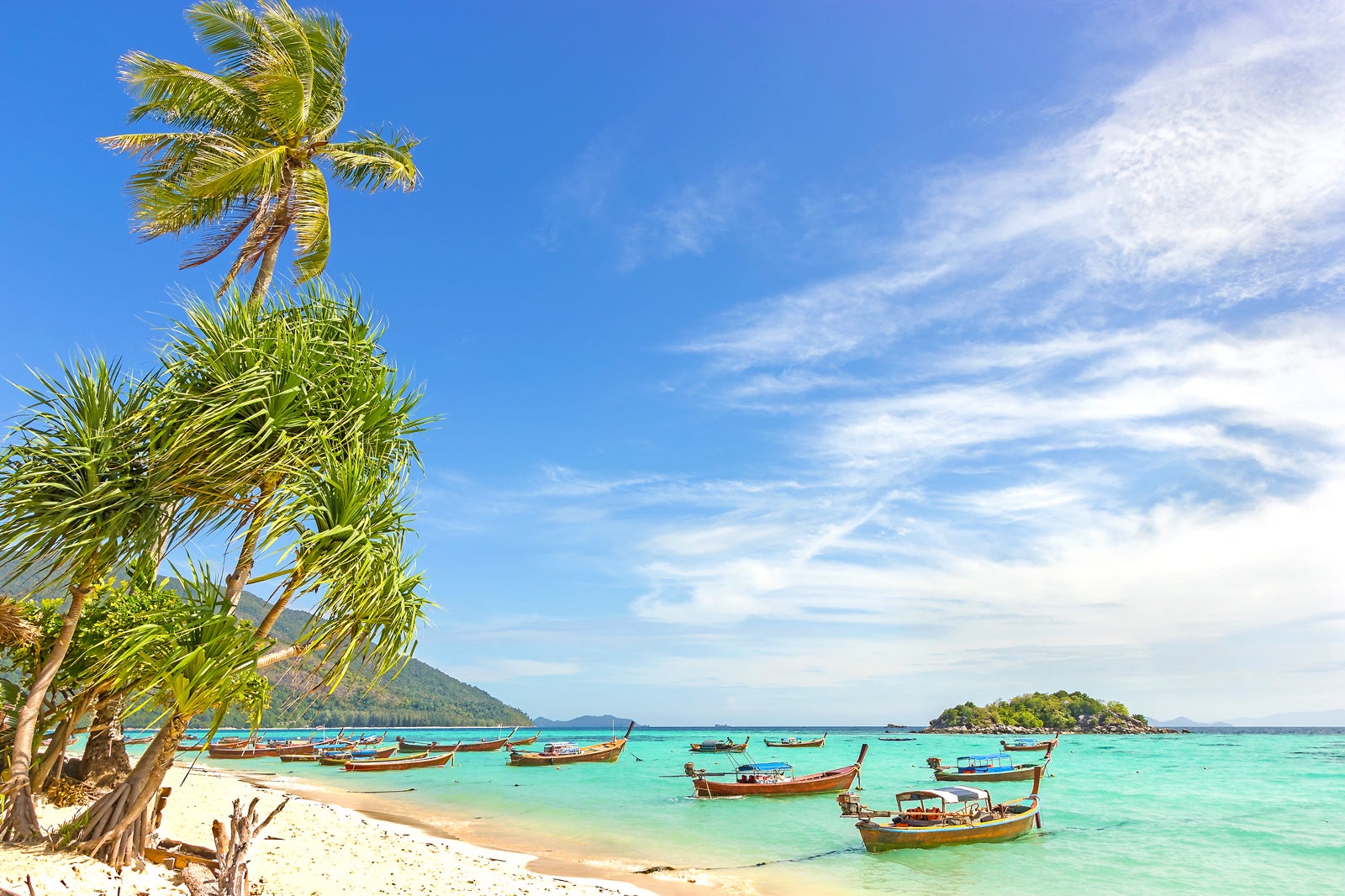 Koh Lipe is a southern Thai island that's well and truly on the tourist map. Even so, it lacks the kind of party central mayhem you'd find in neighbouring Koh Pha Ngan. Instead, you'll find gorgeous white-sand beaches fronting the Andaman Sea and, because Koh Lipe is part of Tarutao National Marine Park, the waters have plenty of coral and marine life to observe if you fancy a spot of snorkelling.
There's also a decent nightlife scene to be had on parts of Koh Lipe, but it's just as easy to hide away in obscurity if that's more your thing.
4
Ubud, Bali
Discover yourself in this spiritual paradise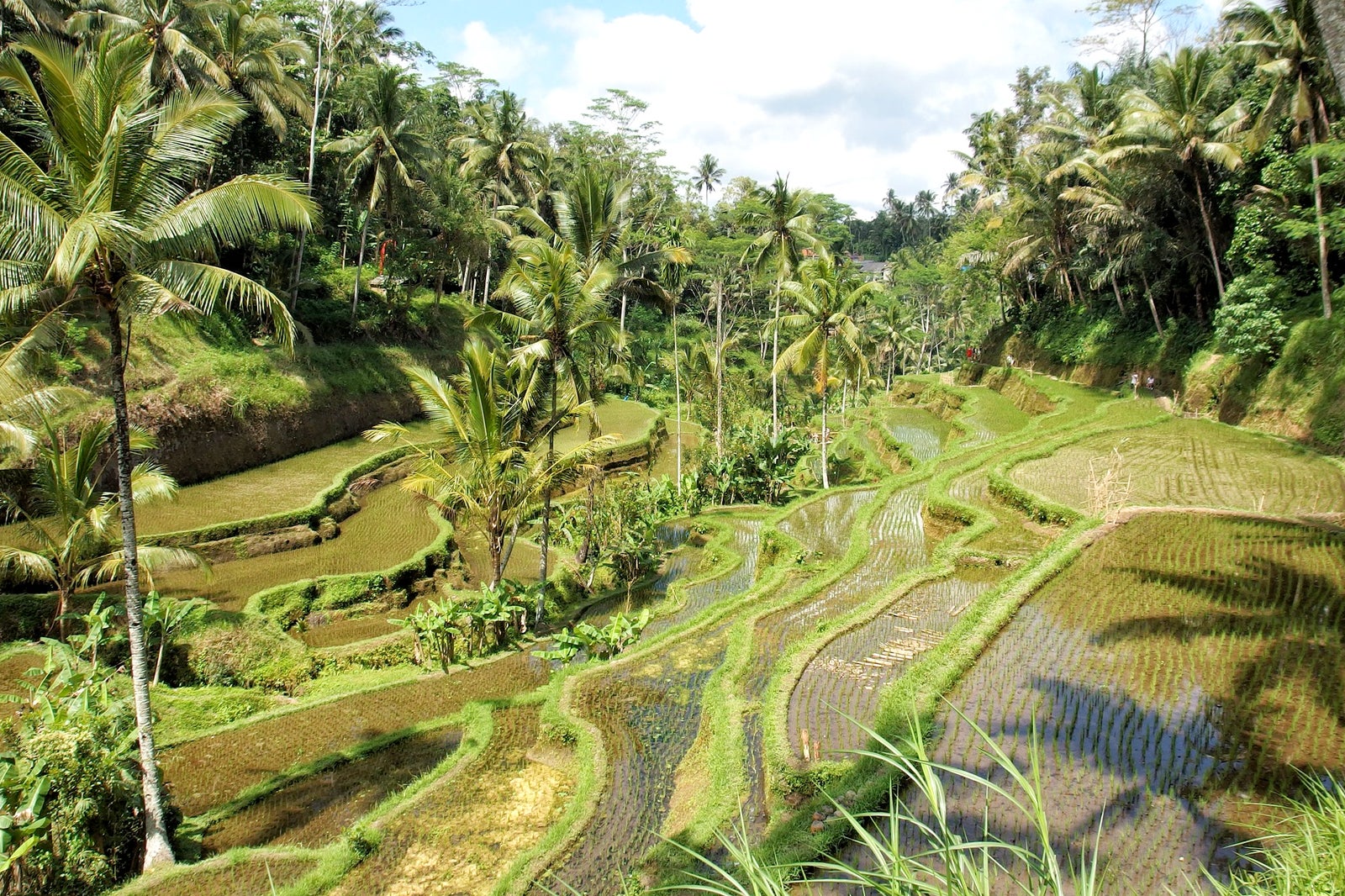 While Ubud and Bali might've changed a lot in recent years, the temples, rice paddies and mountains that made this town famous remain as big a draw as ever. The island's intense popularity as a tourist destination leaves its inevitable mark. The scenes depicted in Eat, Pray, Love (2010) tell you all you need to know.
An inland countryside town, yet no more than an hour's drive from the coast, Ubud is famed for its repertoire of arts, crafts, and countless other cultural treats. What could be more blissfully romantic than jumping on a bicycle and pedalling your way around this gorgeous paradise?
5
Hoi An, Vietnam
Lanterns, preserved architectural gems, and great food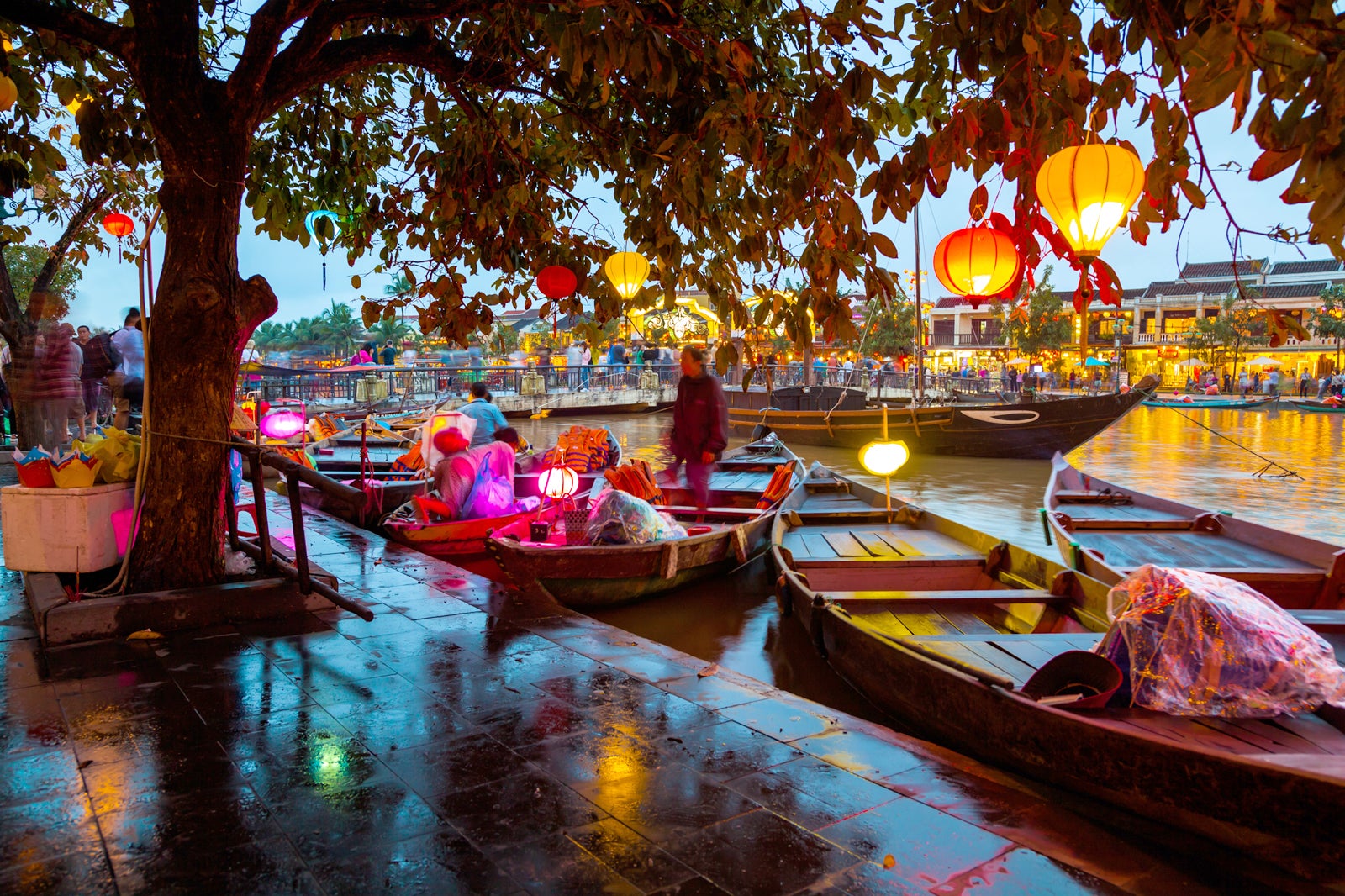 The central Vietnamese coastal town of Hoi An is widely regarded as one of the country's most picturesque. Hoi An's beautifully protected old town is a UNESCO World Heritage site, and rightly so – stroll the alleyways for glimpses of its famous lanterns, a diverse array of architectural styles that draw on all kinds of influences from over the centuries, and the atmospheric canals that run through the town's heart.
It's easy to get your fix of romance in Hoi An, whether you base yourself here or visit for the day from nearby (and equally recommendable) Da Nang. Be sure to make time to try local street food delicacies like mì quảng noodles, too.
6
Lijiang, China
Romance is in the air in Lijiang's old town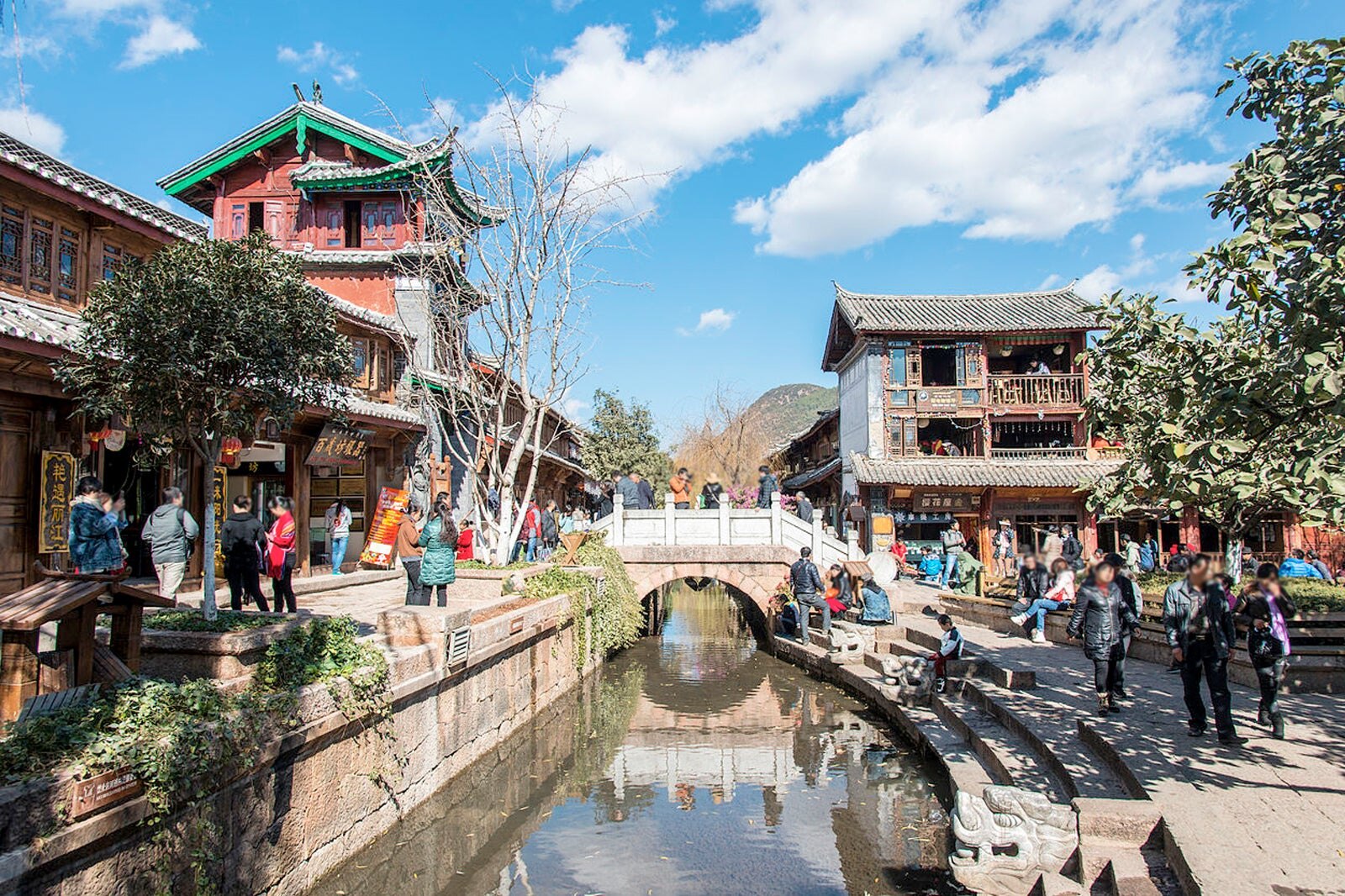 Towards the southern tip of China, northwestern Yunnan's Lijiang has an old town that's both adorable and romantic. Picture narrow cobbled streets that run alongside attractive canals, and characteristically Chinese red lanterns streaming from neighbouring shrine structures.
Almost 2.5 km high on the Yunnan-Guizhou Plateau, this preserved old town is deservedly a UNESCO World Heritage in its own right. But it's also a great spot from which to venture out to other equally impressive sights like the stunningly blue Lugu Lake, the 13 peaks of the poetically named Jade Dragon Snow Mountain, and the Tiger Leaping Gorge with its countless worthy viewpoints.
photo by chensiyuan (CC BY 4.0) modified
7
Poovar, India
Verdant floral beauty in God's own country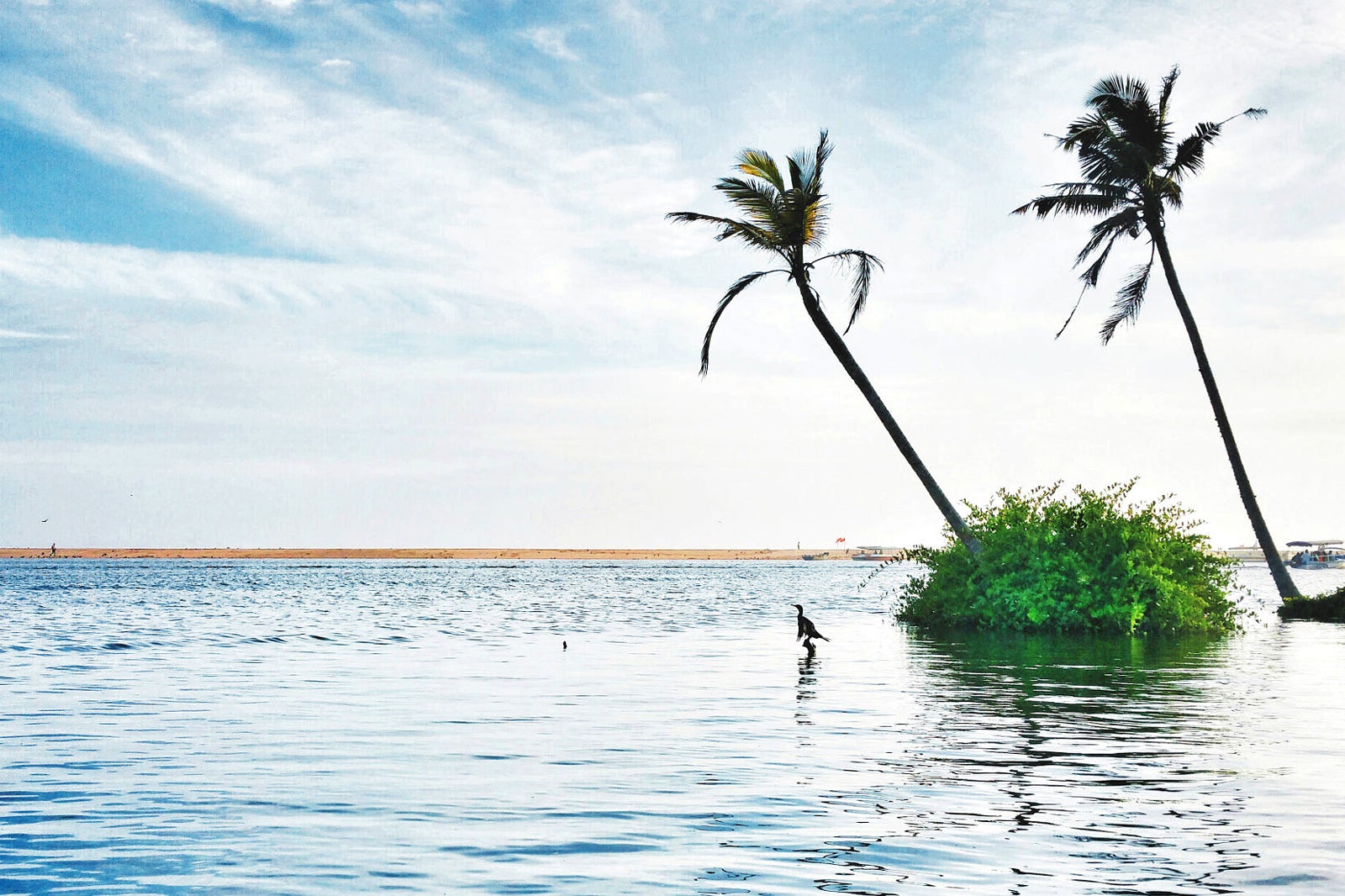 The beauty of southern India's state of Kerala is such that its official tourist tagline is 'God's own country'. It's little surprise, then, that the town of Poovar is jaw-droppingly lush and inviting. This coastal spot fires up the imagination with Pozhiyoor Beach, affectionately also known as Golden Sand Beach, where towering palm trees and local traditional hoisted fishing nets front the shores of the Arabian and Laccadive Seas, just west of Sri Lanka.
Take a boat out onto the water – a popular pastime in Poovar – to get a truer appreciation of the area's natural appeal. Poovar has a rich history as a spice trading port, and even its name – combining the Keralan words for 'flower' and 'river – oozes sweet romance.
photo by Midhun Subhash (CC0 1.0) modified
8
Jeonju Hanok Village, Korea
Charming traditional life that's rooted in nature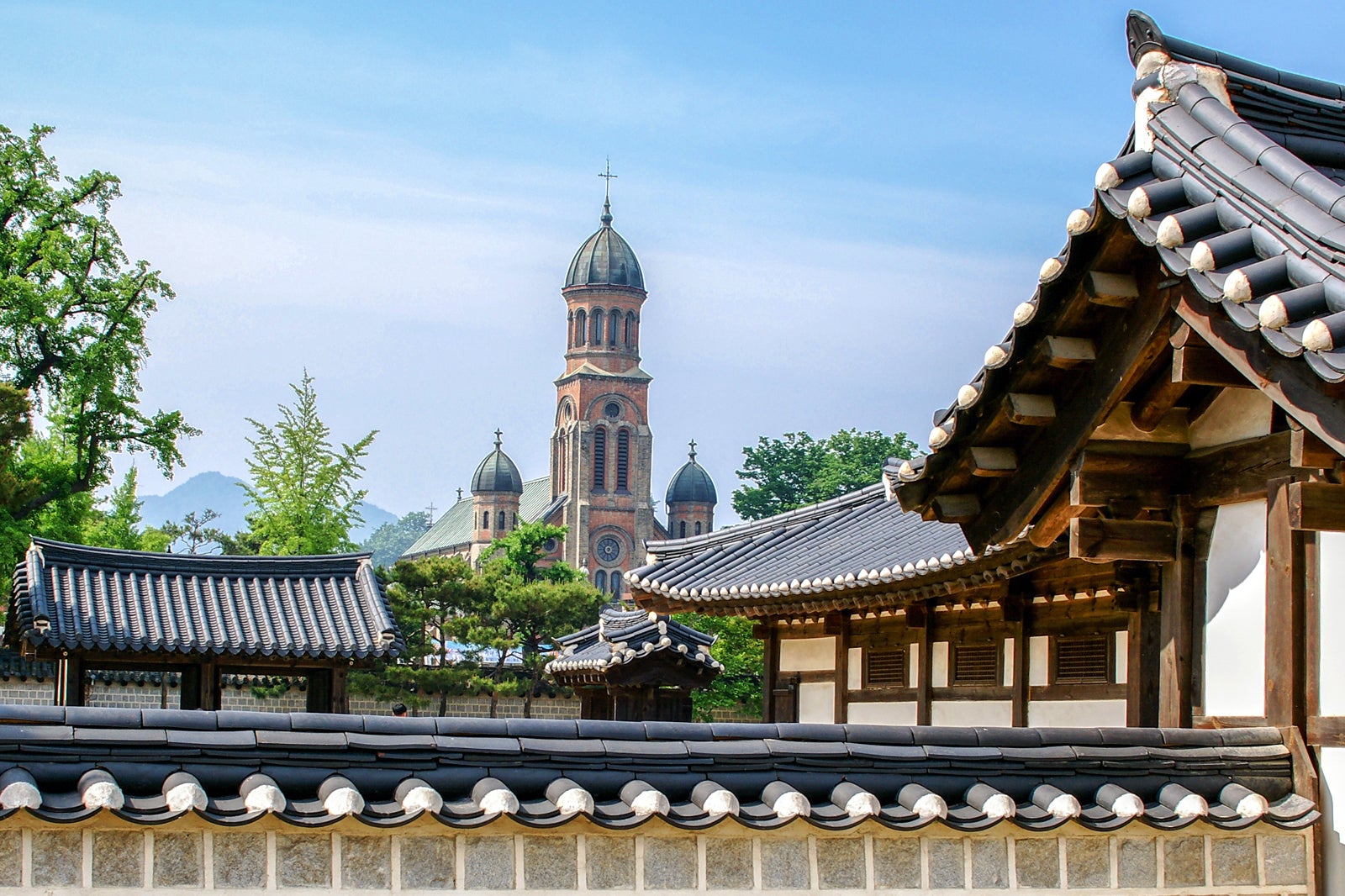 Jeonju Hanok Village is made special by the 800 traditional Korean houses at the heart of the village. These traditional hanok houses – featuring ornate temple-like roofs and designed to be harmoniously grounded to their natural environment – are responsible both for the village's name and for bringing people here in the first place. Jeonju Hanok Village feels only more romantic thanks to the 'slow' low-key atmosphere that contrasts with the rest of the built-up city of Jeonju.
This city in South Korea's south-west is surrounded by the even more rural Wanju county, which perhaps has a part in Jeonju meaning 'perfect region'. Staying in one of these unique homes is the best way to get a feel for Jeonju Hanok Village, but there are also Korean wine and calligraphy museums to explore for an extra dose of authentic local culture.
9
Pingxi, Taiwan
A culturally rich rural escape from downtown New Taipei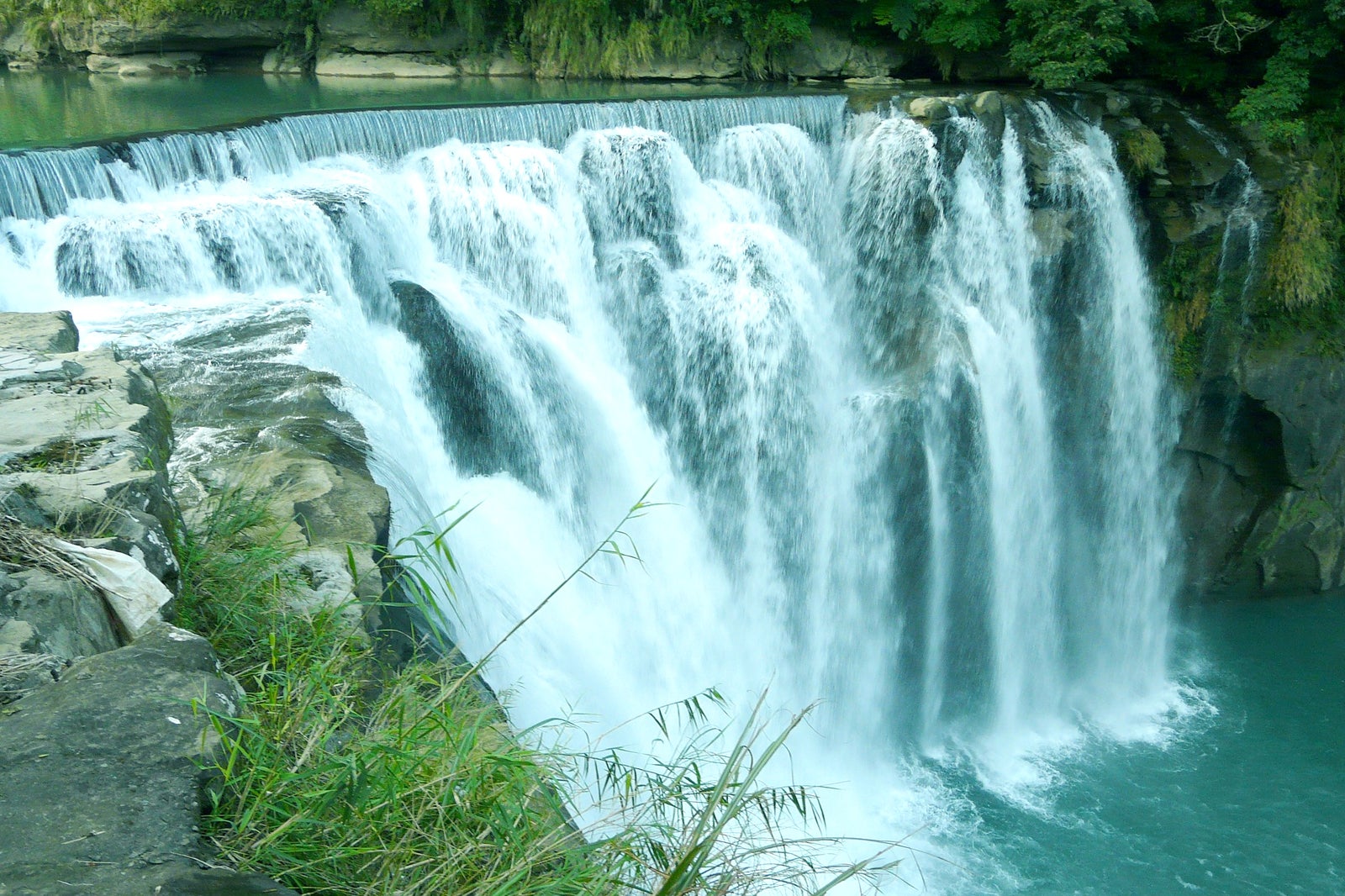 Pingxi is a rural town in northern Taiwan's New Taipei City that's a welcome contrast to much of the rest of the built-up city. The source of the photogenic Keelung River is nearby, and the annual Pingxi International Sky Lantern Festival sees the town at perhaps its most romantic of all. Locals write their dreams and wishes on lanterns before releasing them into the night sky.
Pingxi's charming Old Street is also a popular attraction, unique in that it runs alongside a railway track that unexpectedly heads right above the middle of the street. Soak up the local vibe as you take a wander past Japanese occupation- and WWII-era buildings constructed between 1895 and the late 1940s.
10
Kampot, Cambodia
Relaxed romantic vibes in pepper kingdom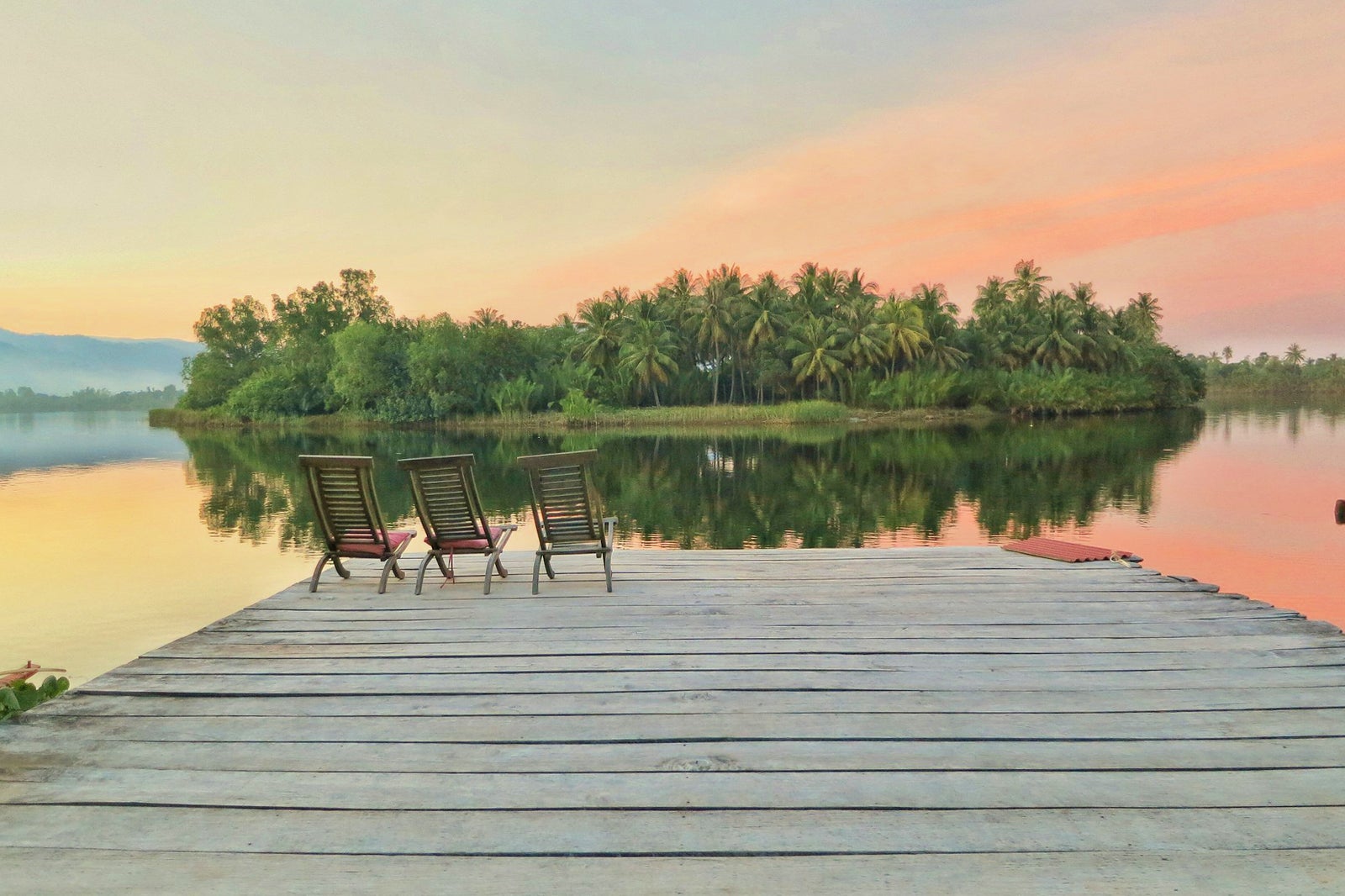 There's more to the southern Cambodian town of Kampot than the eponymous, world-famous pepper – although that's quite a good reason to come here. It sits alongside the Preaek Tuek Chhu River, and occupies the sweet spot between being buzzing enough to keep you occupied while still retaining a decidedly laidback feel. It's also less than an hour's drive from the cool hilltop retreat at Bokor Mountain.
In town, take in the colonial-era architecture, including that of the Governor's Mansion that now houses Kampot's very own museum, and toasts the area's charming vibe with sundowner cocktails and river views at Rikitikitavi.