10 LGBT-Friendly Places in Asia
Popular Cities in Asia Where Love is Love
LGBT-friendly places in Asia are exciting and safe holiday destinations for travellers, regardless of their sexual orientation. The equal rights movement may have started in the west, but many Asian regions have adopted a liberal view toward same-sex marriage. LGBTQ tourists can travel to countless Asian countries without fear of reprisal or judgement.
Whether you're looking for a secluded beach getaway or a booze-filled trip, there's a place in Asia for you. Taiwan, Cambodia, Thailand, and Singapore are just some examples of countries that accept LGBT travellers with open arms. Here's our pick of popular cities in Asia where you can let loose, soak up the sun, put your feet up, and treat yourself to a well-deserved break.
1
Boracay Island, the Philippines
Where the nation's first Pride festival took place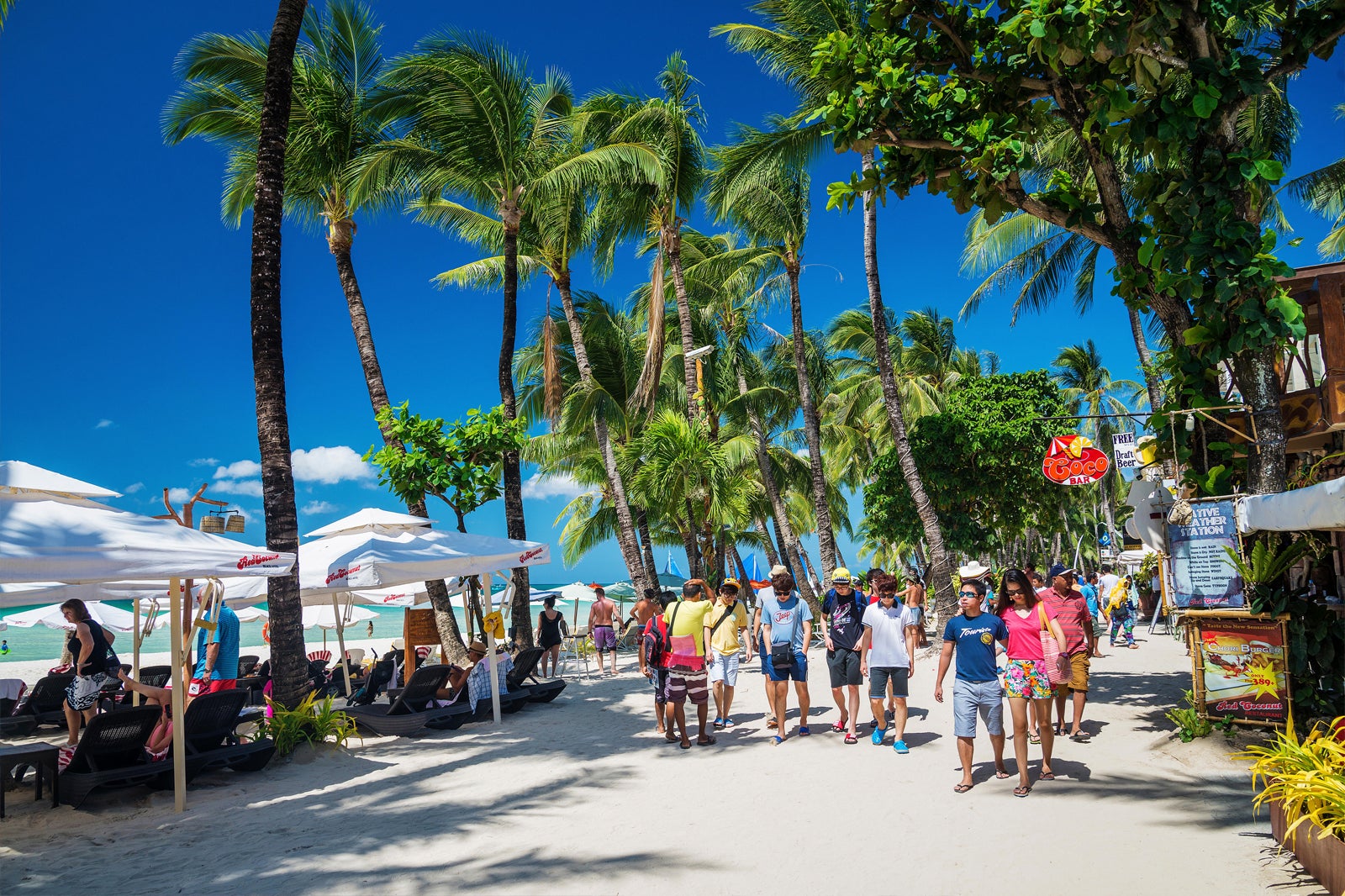 Couples
Nightlife
Adventure
Single
Boracay is a small island about 315 km south of Manila. More than 350 white sandy beaches surround this island, most of which offer a gay-friendly atmosphere. Secluded beaches like Puka Beach are must-visits if you want to relax on a secluded beach until sundown.
After the sun sets in Boracay, you can enjoy a night of cocktails and dance at a gay-friendly bar such as OMBar or JC Karaoke Bar. Whether you want to relax under the sun or test your kiteboarding and windsurfing skills, Boracay Island has the adventure you're looking for.
2
Taipei, Taiwan
The first Asian state to legalise same-sex marriage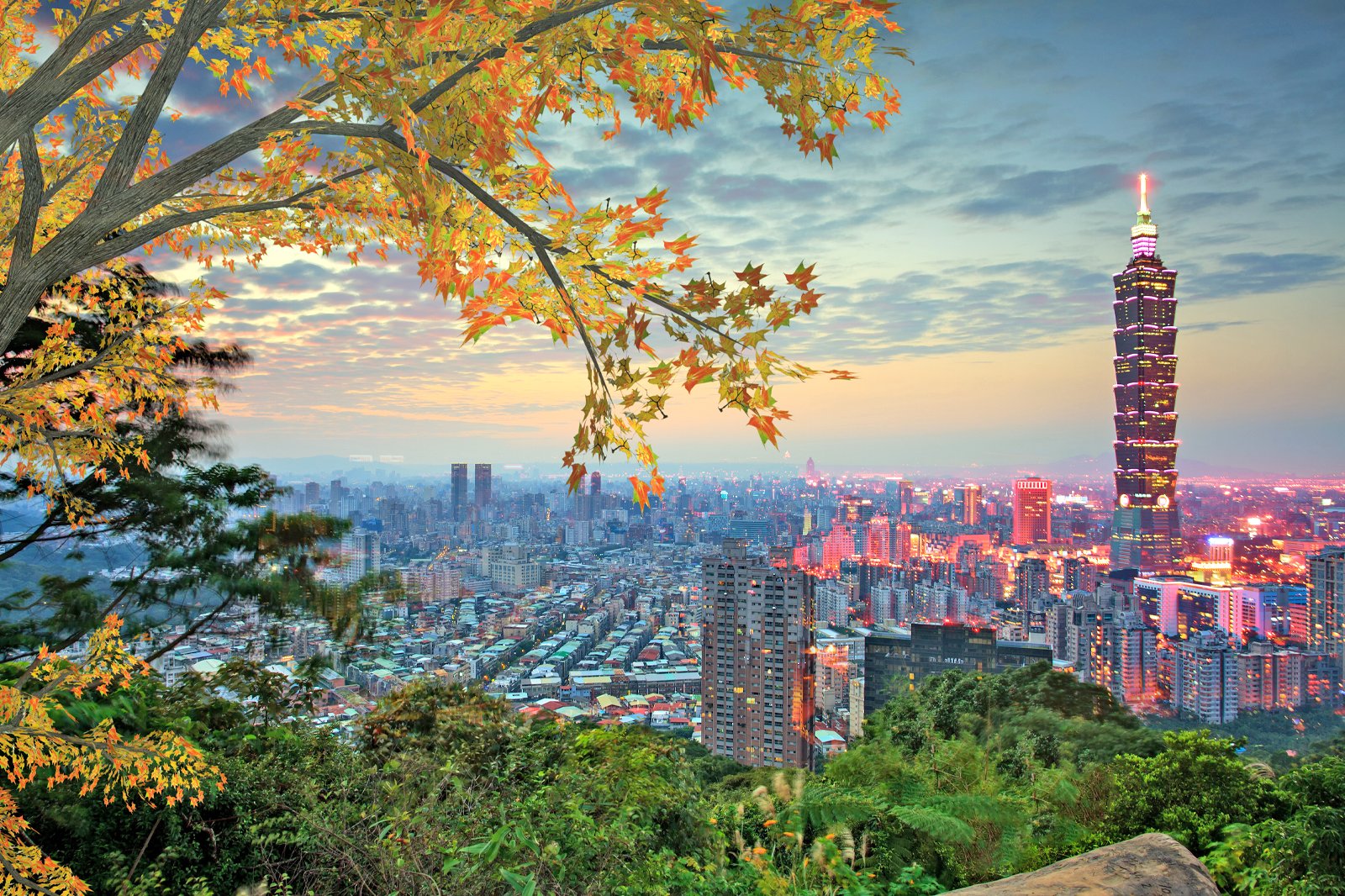 Taiwan may be a little controversial in the political arena, but it's one of the best Asian destinations for the LGBT community. The nation (if that's how you regard it) became the first in Asia to legalise same-sex marriages, making it a great place to tie the knot with your better half.
Every October, Taiwan's Pride festival takes place in Taipei, the nation's capital. The festival attracts over 10,000 LGBT travellers looking to celebrate equality in Asia. Expect vibrant parades and funky costumes, as well as a lively and cheerful atmosphere.
3
Bangkok, Thailand
Possibly the world's party capital for the LGBT community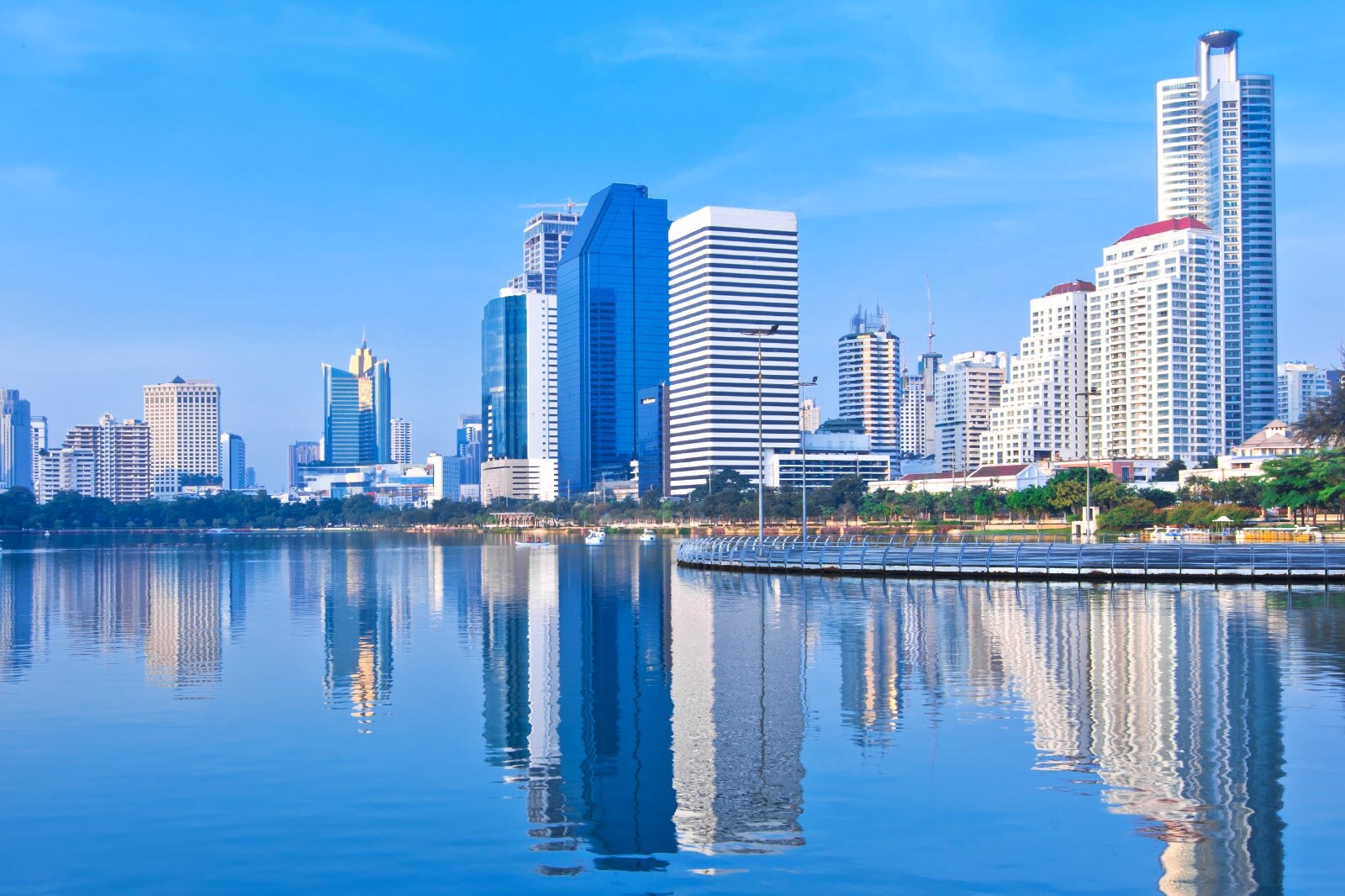 Bangkok welcomes just about anybody with open arms, including the LGBT community. If you're looking for a destination with a well-established LGBT scene, Bangkok should come high on your bucket list, especially if you like to party.
Head to Silom Soi 4 to find gay-friendly cocktail bars, street stalls, drag shows, and hotels. When you've filled up on tasty Thai cuisine and want to burn off those extra calories, dance the night away in DJ Station, one of Bangkok's most famous gay clubs. Don't be afraid to travel outside of Bangkok – Thailand is arguably the most tolerant nation in Southeast Asia.
4
Bali, Indonesia
Gay-friendly clubs, beaches and hotels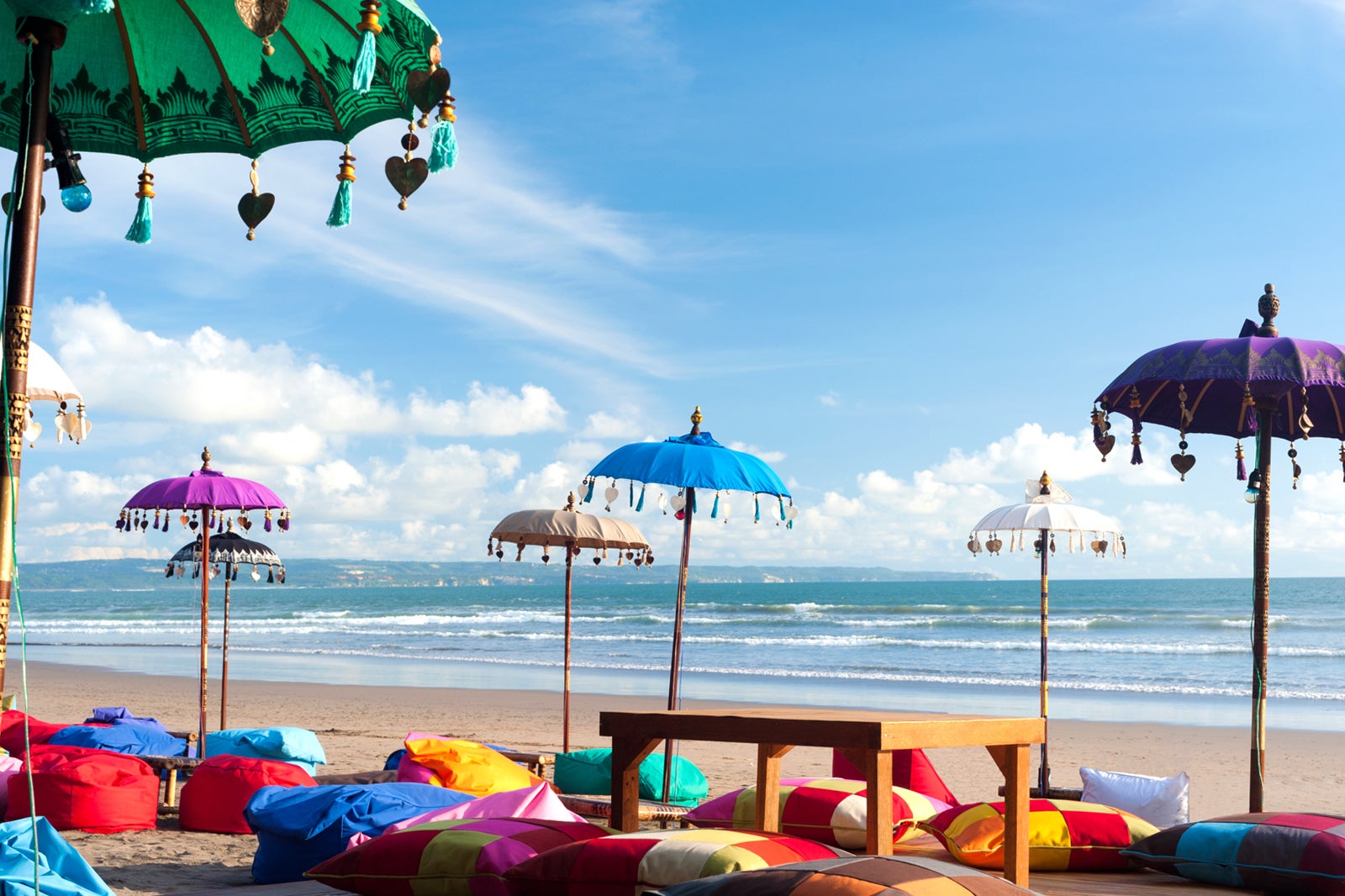 Bali is one of Indonesia's most cosmopolitan islands. It takes just 1 hour to reach this tropical destination from Jakarta by plane, and yet it feels like a completely different country. The locals accept and welcome all tourists regardless of sexual orientation, and there are plenty of gay-friendly venues where you can either go all out or let your hair down.
At Cantina Beach, you can find a quiet place to relax away from the crowds. If you don't mind a bit of people-watching, head over to Batu Belig or Double Six. When the sun goes down, grab a cocktail or two in the Seminyak region, where you'll find well-established gay bars such as Mixwell and Bali Joe.
5
Hong Kong
Embark on a walking tour in Asia's concrete jungle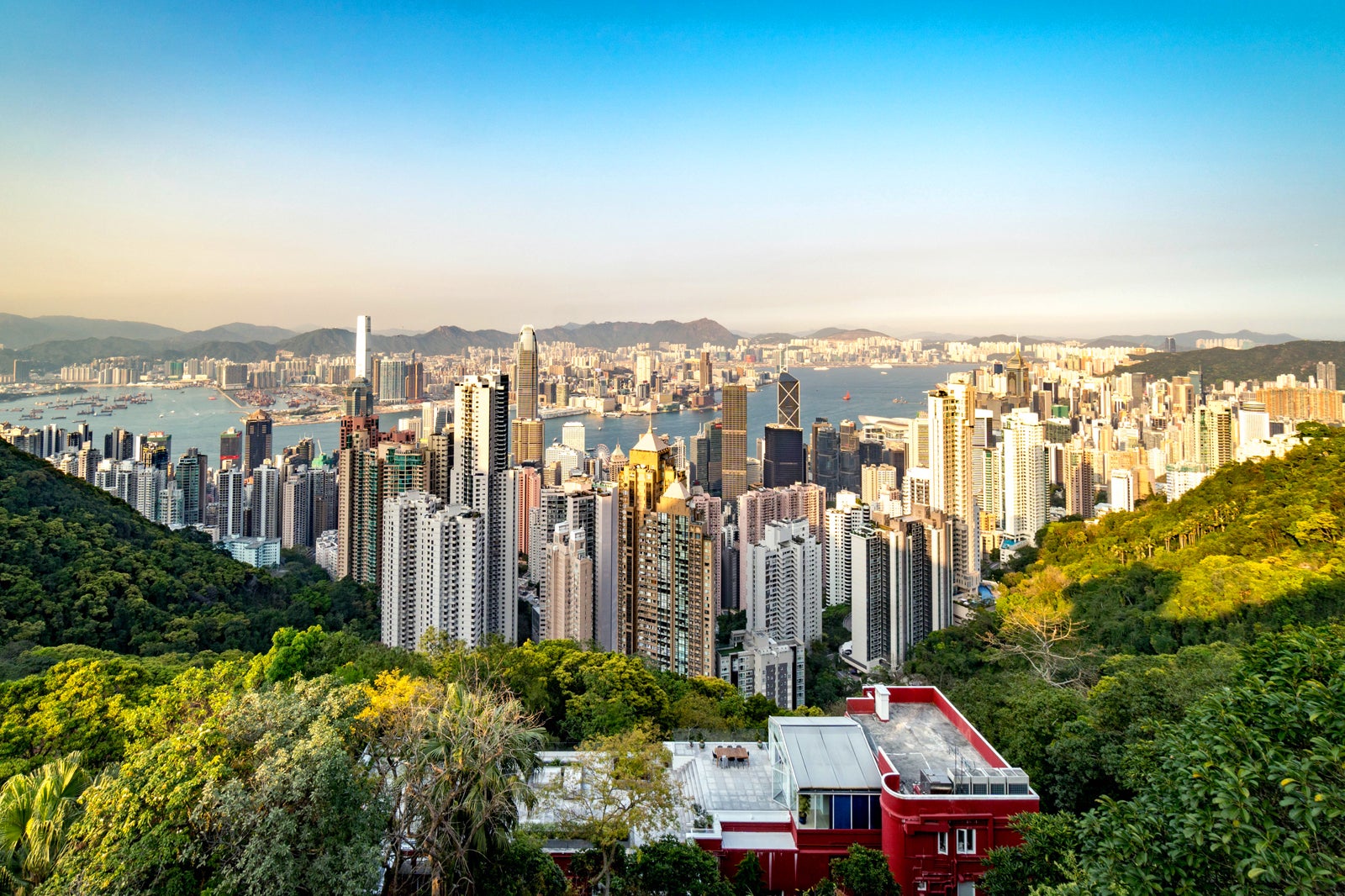 Hong Kong has more skyscrapers than New York, making it a fantastic holiday destination for those who want to lose themselves in a concrete maze. Besides its impressive skyline, Hong Kong boasts a thriving LGBT scene, particularly in the districts of Soho and Lan Kwai Fong.
Just about every bar and restaurant in Hong Kong is gay-friendly, with some clubs catering exclusively to the LGBT community, such as FLM, TIME Bar and Petticoat Lane. Many venues hold weekly 'gay' happy hours where you can have your fill of colourful cocktails at a discounted price. Hong Kong's Pride parade usually takes place in November – expect lots of live music, dance and parades.
6
Tokyo, Japan
Home to one of the most vibrant gay districts in Asia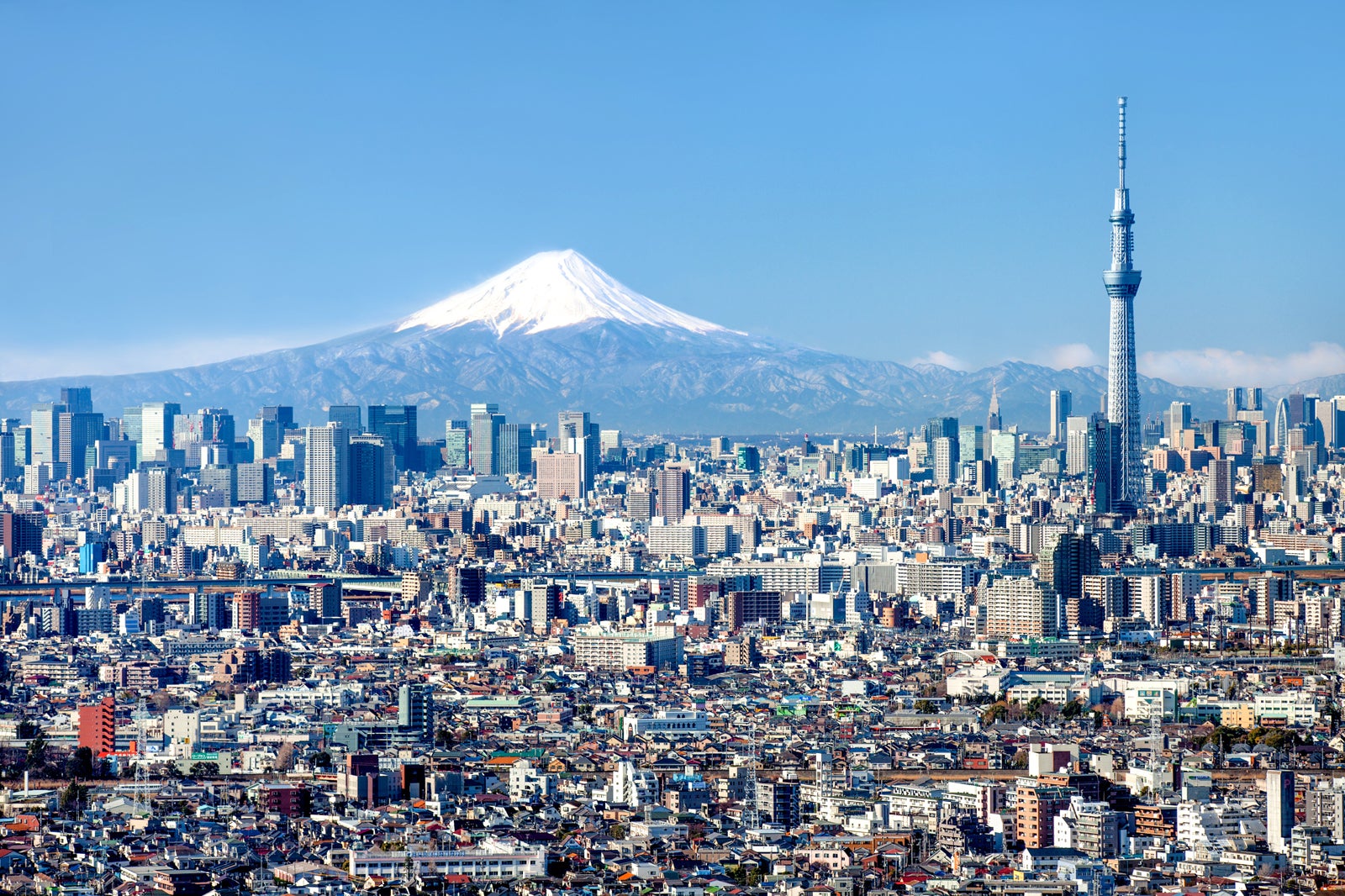 Japan's LGBT policies may have a little bit of catching up to do, but Tokyo – one of the world's most populous metro areas – is a safe and exciting holiday destination for the LGBT community. The city has one of the most thriving gay scenes in Asia.
Celebrate tolerance and acceptance with fellow LGBT locals and tourists by heading to Shinjuku Ni-chōme, Tokyo's unofficial gay district. Over 300 gay bars are packed into a 13-block radius. Whether you're travelling with your better half or looking for a new romance, a trip to Shinjuku Ni-chōme is a must.
7
Mumbai, India
Attend one of the world's best LGBT film festivals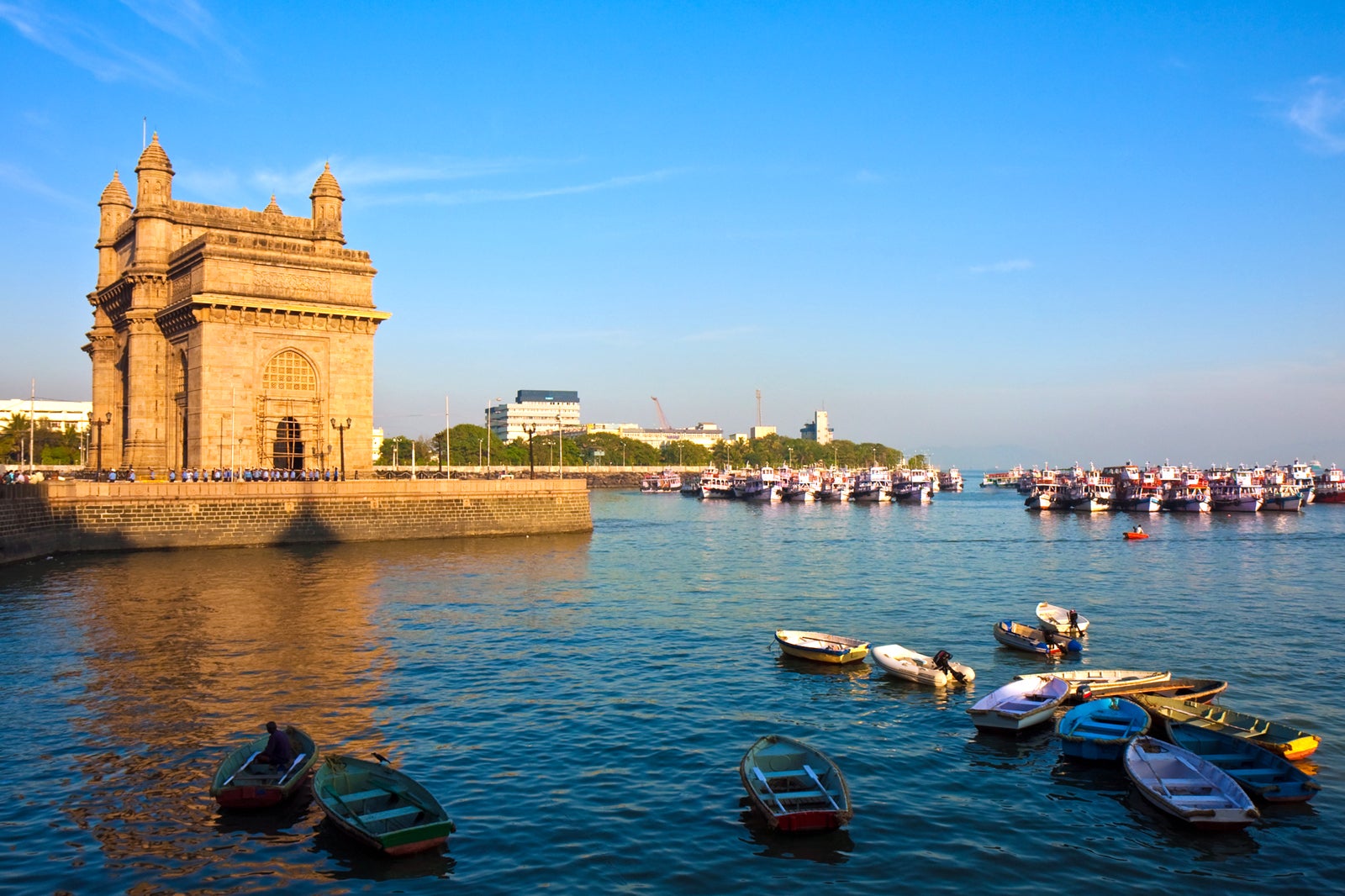 Couples
Nightlife
Adventure
Single
Mumbai is one of India's largest and wealthiest metropolises. You'll have to jostle with crowds and get used to the traffic, but you won't struggle to find excitement as an LGBT traveller in this diverse megacity. Mumbai's LGBT scene is supported both politically and socially, and there are plenty of annual festivities that promote and celebrate diversity.
Some of the best gay-friendly bars include The Birdcage, Voodoo and Salvation Star. If you fancy a holiday with a difference, head to Mumbai in June when the annual Kashish Mumbai International Queer Film Festival takes place.
8
Singapore
Possibly Asia's most diverse city-state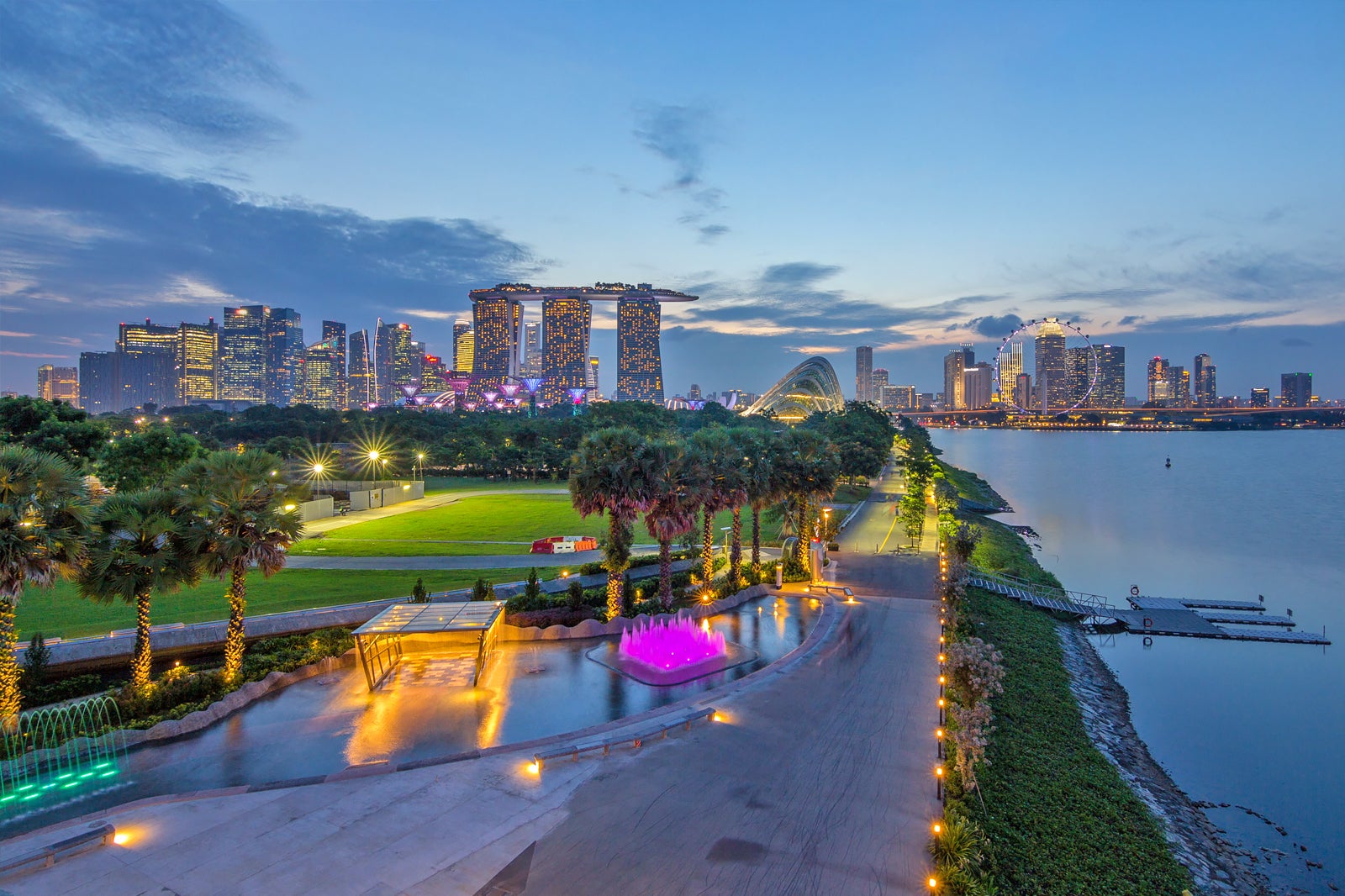 Couples
Photo
Nightlife
Single
Admittedly, Singapore could do with updating its laws regarding the protection of LGBT rights, but its citizens – and corporations – appear to be ahead of the state's lawmakers. Singapore's Pride parade, IndigNation, has taken place every year since 2005 to promote and celebrate LGBT rights.
The city also hosts an annual event called the Pink Dot SG, which calls for an end to discrimination. Regardless of when you visit, you'll find plenty of LGBT-friendly establishments around Chinatown. Dorothy's and Taboo Club are especially popular.
9
Shanghai, China
Explore Shanghai's growing LGBT scene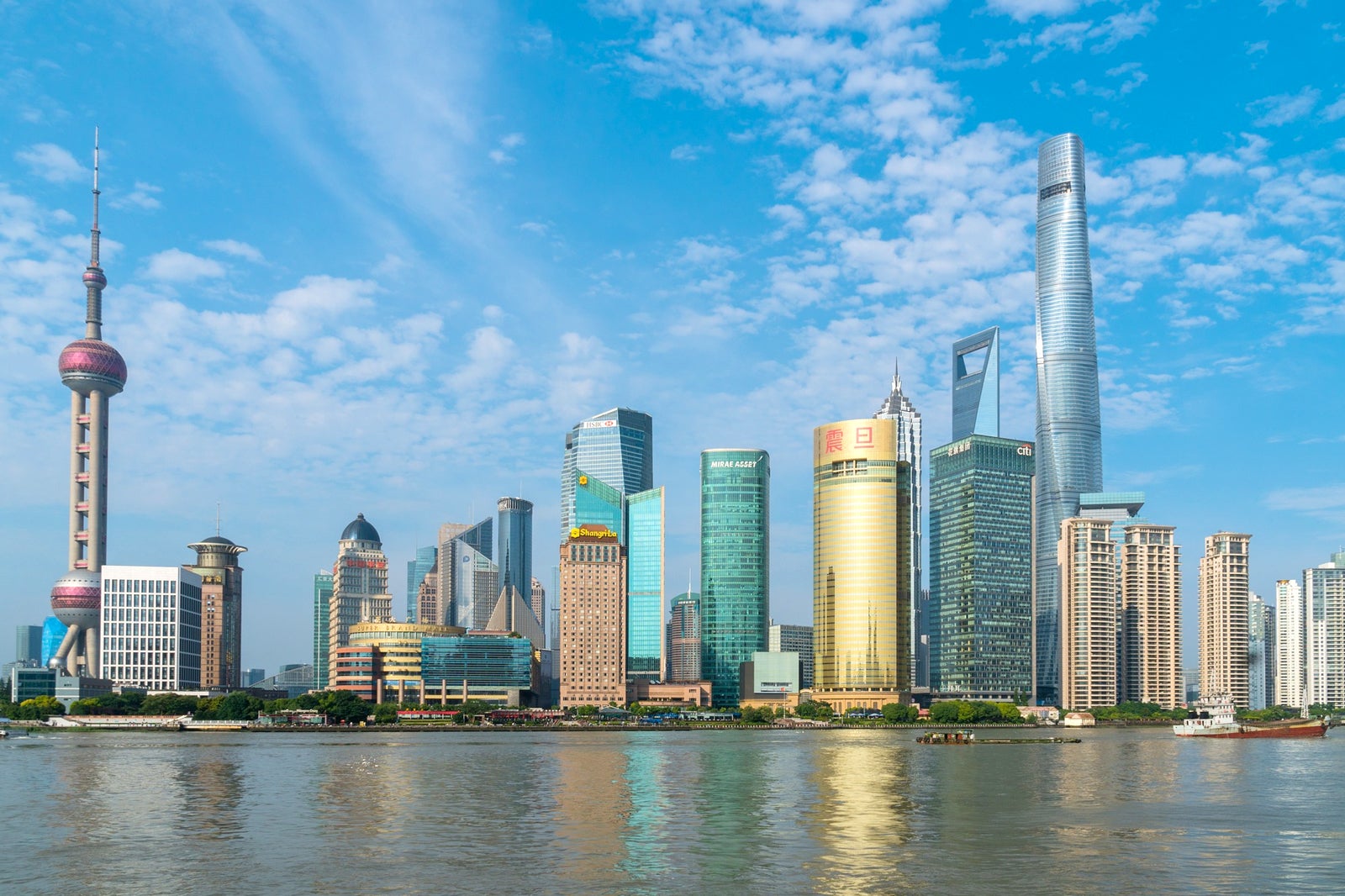 Couples
Photo
Nightlife
Single
It comes as no surprise that China's most dynamic and cosmopolitan city also happens to be a hub for diversity. The nation's first Pride event took place in Shanghai in 2009, which is why it's often remembered as China's "coming out party." Shanghai is one of the few Chinese cities that celebrates Pride annually.
You'll find LGBT-friendly bars all over Shanghai, but its gay-friendly spas, gyms and massage parlours make this Chinese metropolis a unique destination for the LGBT community.
10
Nepal
A beacon for LGBT rights in Asia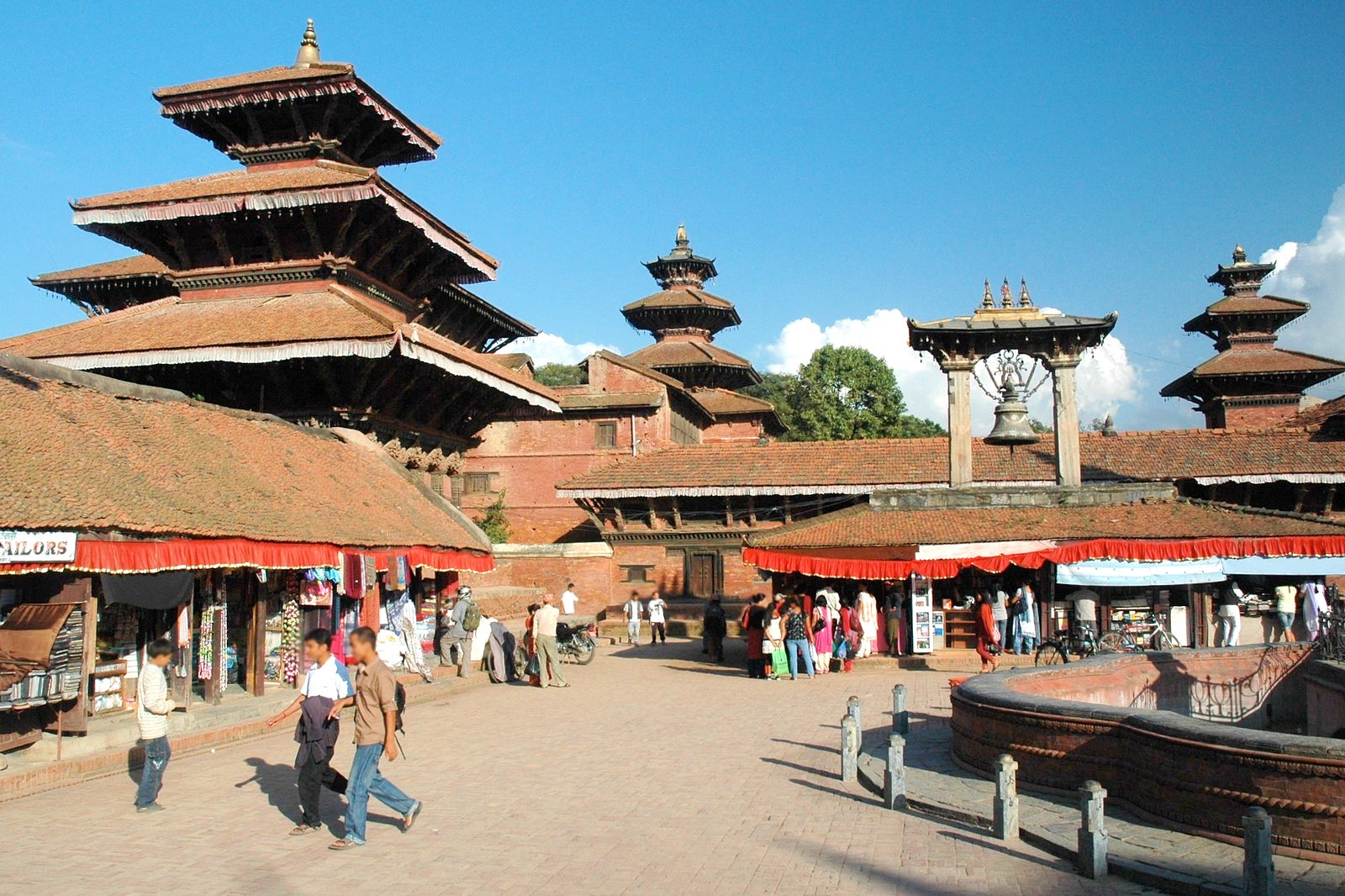 Couples
Photo
Adventure
Single
Nepal has a slightly rocky history with regards to LGBT rights, but that's changing quickly. The nation is setting an example for other countries in Asia. It might not be at the top of your list if you're looking to party the night away, but it's a fantastic destination for exploration and relaxation.
Same-sex marriages remain unrecognised in Nepal, but LGBT weddings are far from rare occurrences. Feel free to hold hands with your better half while exploring this scenic nation. Be warned that public displays of affection are frowned upon by locals, regardless of your sexual orientation.