Where to Stay in Fremantle - From High-End Hotels to Budget Backpacker Hostels
Where to Stay in Fremantle - From High-End Hotels to Budget Backpacker Hostels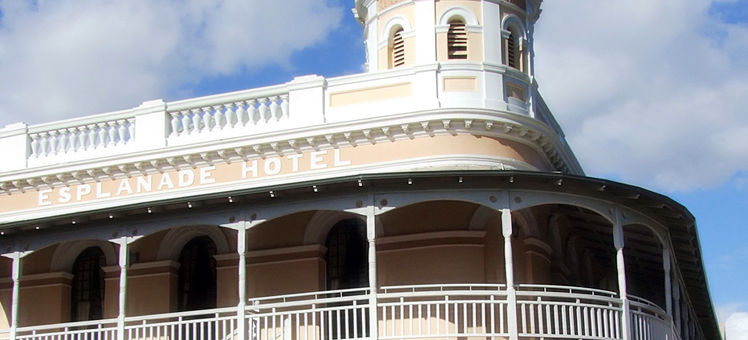 Fremantle's accommodation ranges from backpacker hostels to upscale resorts. In between, you'll find midrange hotels, studio apartments, and bed-and-breakfast guesthouses. Most are located in the city center, with a few in outlying residential suburbs. There are more options on the nature reserve island of Rottnest, a short boat ride from Fremantle.
The majority of Fremantle's hotels and guesthouses are in the city center. Staying here will put you within a short walk of most sights and the main shops. You'll also be close to lively nightlife areas, and be able to choose from a wide range of bars and restaurants.
Fremantle's central accommodation covers all bases. At the top end, you'll find luxury resorts with spa facilities and pools. You can rent short-stay apartments, some with water views. Your B&B options range from budget to upscale. Fremantle also has several backpacker hostels.
Fremantle suburbs
The suburbs of East, North, and South Fremantle, as well as Beaconsfield, are largely residential. North and South Fremantle are both on the coast, and have beaches. You'll find fewer shops and restaurants in these areas, but they're quieter at night. All suburbs have good rail or bus connections to the center.
Most suburban accommodation is in the form of bed-and-breakfast guesthouses. Some studio apartments are available for short-stay rentals. There are also a few larger hotels with outdoor pools, some with Swan River waterfront locations.
Coogee
Coogee is on the coast, 8 km south of Fremantle. Staying here puts you close to Coogee Beach. You'll also be near Woodman Point Regional Park, which has kids' playgrounds, and historic sites that include a World War II prisoner-of-war camp. Regular buses connect Coogee with Fremantle.
Coogee is home to several campgrounds. Accommodation in these consists of self-contained cabins that sleep up to 6 people, and have kitchenettes and sitting areas. Onsite facilities include outdoor pools and barbecue areas.
Search for Coogee hotels
Rottnest Island
Rottnest Island is a 30-minute boat ride from Fremantle. The island is a reserve, and staying here puts you close to its natural wonders. There are hundreds of plant species, and abundant marine life. A popular resident attraction is the quokka. This small marsupial is often described as "the happiest animal on Earth," as it appears to have a permanent smile.
The island has hotels in various comfort categories. Most have onsite restaurants, and some have pools or beachfront locations. You'll also find self-contained apartments with kitchenettes which sleep up to 6 people.