What to See and Do in Durham - From Museums and Monuments to Gardens and Cruises
What to See and Do in Durham - From Museums and Monuments to Gardens and Cruises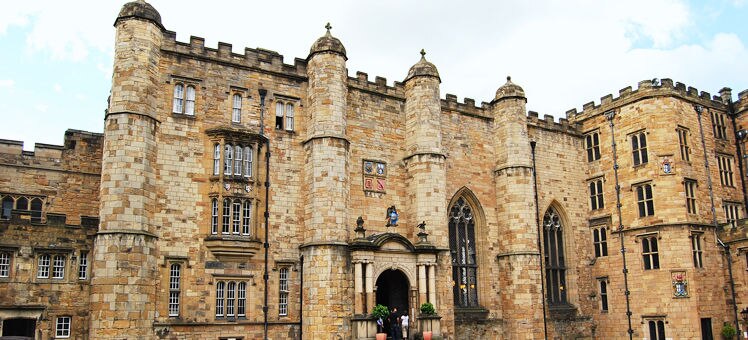 Most visitors to Durham make a beeline for the historic center with its magnificent monuments, collectively designated a UNESCO World Heritage Site. After you've been wowed by castle and cathedral, you can soak up more history in Durham's museums and discover more recent industrial heritage nearby. For a breath of fresh air, you can stroll in attractive parks and gardens, or take a boat trip on the River Wear.
Medieval Durham
Durham Cathedral is the city's iconic sight. It was founded in 1093 to house the relics of St. Cuthbert, and the 7th-century saint's coffin is still here. You'll need both hands free to climb the 325 steps to the top of the cathedral's tower - but it's worth it for the view. Highlights within the light-filled, Romanesque building include tranquil cloisters and a serene chapel. Nearby, you can take a guided tour of Durham Castle. Once the seat of Durham's prince-bishops, this magnificent complex is now part of Durham University; lucky students dine in its vast 15th-century kitchens.
Durham Cathedral, The College, Durham DH1 3EH; Tel: +44 191 386 4266; Website: Durham Cathedral

Durham Castle, Palace Green, Durham DH1 3RW; Tel: +44 191 334 2932; Website: Durham Castle
Durham's museums and galleries
It's a moving experience to listen to the recorded voices of local men who served with the Durham Light Infantry during World War II. The regiment's museum, on a former colliery site, has an extensive oral history library. You can also see colorful dress uniforms worn by soldiers in the 18th and 19th centuries. In the same building, you can view abstract, modern, and contemporary paintings and sound installations at Durham Art Gallery. There's art of a different kind at Durham University's Oriental Museum. Its collection includes ancient Egyptian treasures, Chinese porcelain, Indian miniatures, and Japanese woodblock prints.
Durham's industrial heritage
While it's Durham's medieval past that draws most visitors to the city, the region has a rich industrial heritage, too. Attractions like Killhope, The North of England Lead Mining Museum, bring to life the harsh conditions of mining communities in the 19th century. The region also has a claim to being the birthplace of Britain's railway industry. At Locomotion - The National Railway Museum at Shildon, you can admire a collection of gleaming locomotives, including one of the world's earliest steam engines.
Gardens and country houses
You can wander among bamboo groves and alpine and woodland gardens at Durham University Botanical Garden. There are plants from Asia, Africa, the Americas, and the Pacific here. With heated glasshouses full of desert and tropical flora, this is a garden for all seasons. A short walk from the city center and cathedral, Crook Hall is surrounded by gardens, orchards, and water features. This charming manor house dates from the 13th century and has been home to generations of the Bell family. On a summer day, the café here is a lovely spot for a luscious cream tea.
River activities
The River Wear surrounds Durham's historic center on 3 sides like a watery lasso. It's crossed by a series of bridges, including picturesque Prebends Bridge. You can sail under these bridges on a 1-hour river cruise with Prince Bishop River Cruises while admiring the view of castle and cathedral from the cruiser's sun deck. Feeling more energetic? Hire a traditional wooden boat from Brown's Rowing Boats and row your way along the winding river.