Fresh Produce, Fun Souvenirs, Antique Collectibles - Where to Shop in Llandudno
Fresh Produce, Fun Souvenirs, Antique Collectibles - Where to Shop in Llandudno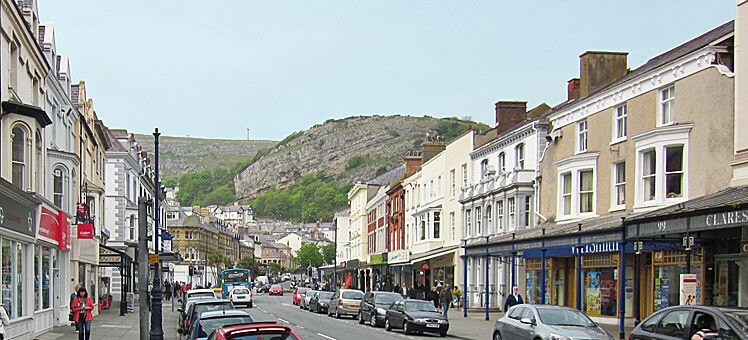 Though small in size, the seaside resort of Llandudno offers a range of shopping options that go beyond the typical beach souvenirs. Whether you are shopping for fresh, locally sourced produce, a unique piece of antique jewelry, or just a fun souvenir, you are likely to find it in Llandudno or the surrounding area.
In Llandudno town center
In the center of town, you can find the big-name brand stores typical of most British cities, with some independent businesses and quirky craft shops mixed in. On Mostyn Street, just behind the Tourist Information Centre, the Victoria Shopping Centre houses more than 30 stores, selling everything from fashion and jewelry to home furnishings. Around the corner from Llandudno train station, the Parc Llandudno retail park is home to Debenhams department store and several fashion outlets, including Next and River Island. To recharge your batteries, you'll find several on-site restaurants and cafés in both shopping centers.
Victoria Shopping Centre, 48 Mostyn Street, Llandudno, Conwy LL30 2RH; Tel: +44 1492 872 100; Website: Victoria Shopping Centre

Debenhams, Parc Llandudno, Mostyn Broadway, Llandudno, Conwy LL30 1PJ; Tel: +44 844 561 6161; Website: Debenhams
Around Llandudno Pier
Llandudno Pier is the place to head for classic seaside souvenirs, from pieces of sweet, sticky rock candy to postcards and painted sea shells. You will also find shops selling books, music, clothing, and retro memorabilia lining the pier, as well as a pub and café at the far end. A small Antiques & Collectors fair is held monthly (except December) in Llandudno's Town Hall, just off the promenade. Here you'll find an eclectic assortment of china, jewelry old and new, books, vintage items, paintings, and more.
Around Llandudno Junction
A number of shops cluster around Llandudno Junction railway station, a 10-minute drive south of the town center and next to the Cineworld multiplex movie theater. If you need to stock up on snacks and supplies for a day trip, you can head for Tesco or Asda supermarkets or to Boots (a pharmacy chain that also sells snacks and refreshments). Smaller independent stores are also in the vicinity, such as Collinge Antiques, which sells a wide selection of furniture from the Georgian to Edwardian periods as well as paintings, silver, and clocks.
Welsh food in Conwy Valley
A 20-minute drive from the center of Llandudno, Bodnant Welsh Food is a foodie's paradise, set on a farm deep in Conwy Valley and surrounded by the mountains of Snowdonia. The shop has its own bakery, butchers, and delicatessen, where you can buy fresh artisanal breads, cakes, and pies, as well as delicious Welsh cheeses from the on-site dairy. You'll find lots of samples on offer at the delicatessen and bakery counters, so you can keep your taste buds happy and try before you buy.
Medieval Conwy
A 15-minute drive south of Llandudno, the well-preserved medieval town of Conwy is best known for its 13th-century castle and ancient city walls. But that's not all it has to offer - its narrow streets and historic buildings are also home to some excellent shops. Edwards of Conwy has earned the title of "Britain's Best Butcher," while Baravellis has picked up the "Wales the True Taste" award 5 times for its chocolate creations. The Knight Shop, opposite Conwy Castle, is one of Europe's largest sellers of military replicas and historical-themed gifts, from suits of armor to banqueting tableware.