Where to Shop in Srinagar - From Handicrafts to Emporiums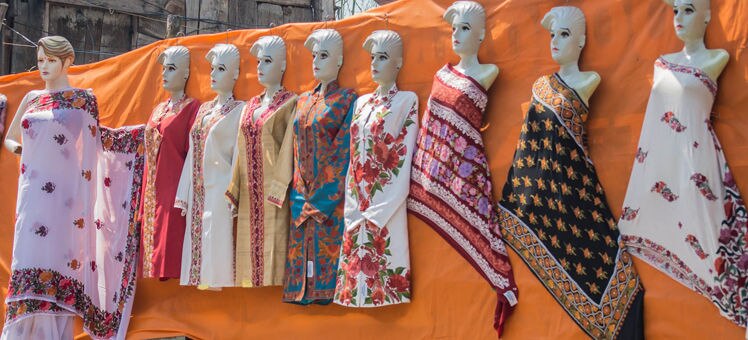 Shopping in Srinagar is an adventure. You can expect to be jostled in traditional markets and to poke through stores that haven't changed much since the time of the British Raj. Kashmiri handicrafts are famed worldwide for their distinctive designs and the skill of their craftsmen. Head to Srinagar for the source of fine pashmina shawls and richly lacquered papier-mâché work.
Lal Chowk
Visiting lively, down-to-earth Lal Chowk will give you a sense of what's available to buy, as it has an arts and crafts market densely packed with stalls and shops. Pieces in the market aren't always the highest quality, though, and the best buys here are the dried goods found along little Kukar Bazaar. Try Jain Stores, where crunchy walnuts and almonds are sold in sacks, and you can take samples from piles of figs, apricots, and dates. Orangey-red saffron is very expensive, but nearby Pampore is one of the only places on earth to grow this precious spice.
Jain Stores, Kukar Bazaar, Srinagar, Jammu and Kashmir; Website: Jain Stores
Polo View and the Bund
Along the Bund, on the Jhelum River, are a couple of magical shops from a bygone era. In Suffering Moses, rooms are packed with shiny papier-mâché goods, ranging from trinket boxes with traditional floral motifs to handpainted Christmas decorations. Nearby, Polo View Road has a string of more upscale shops, recommended for their eye-catching textiles and fabrics. Head to Kathwari's to buy "crewelwork" wall-hangings, cushions, and rugs - Srinagars's most popular designs are swirling flowers in bright colors embroidered on to a plain background.
Suffering Moses, Lambert Lane, The Bund, Srinagar, Jammu and Kashmir; Website: Suffering Moses

Kathwari of Kashmir, Polo View, Srinagar 190001, Jammu and Kashmir; Website: Kathwari of Kashmir
Dalgate and the Boulevard
As it's the most touristy area, many shops on the Boulevard are costly, but there are a couple of government-linked stores with fixed prices if you'd prefer not to haggle. In the Kashmir Shawl Museum you can flick through stacks of natural and embroidered pashminas, of varying grades and priced accordingly. Also check out copper items like engraved trays and ornate samovars, used for boiling up strong Kashmiri tea, in Cottage Industries Emporium.
Kashmir Shawl Emporium, 1st Floor, Auquaf Building, The Boulevard, Dalgate, Srinagar, Jammu and Kashmir; Tel: +91 194 2424891; Website: Kashmir Shawl Emporium

Cottage Industries Emporium, The Boulevard, Dalgate; Website: Cottage Industries Emporium
On and around Dal Lake
You don't even have to move from the veranda of a houseboat to satisfy any shopping urges. The merchants come paddling over the water in their shikaras, stocked with select items, calling out "Madam!" and "Sahib!" while presenting shawls, attar (perfume oil), or even a hand-knotted silk carpet. Over on the east side of Dal Lake, near Srinagar's celebrated Mughal gardens, seek out Heritage Woodcrafts where dark walnut wood is carved into intricate souvenirs and grand pieces of furniture. Close by, the Heritage showroom sells quality stoles and embellished clothing.
Heritage Woodcrafts, Ishber Nishat, Srinagar 191121, Jammu and Kashmir; Tel: +91 194 2461402; Website: Heritage Woodcrafts

Heritage, 10 Nishat Shopping Complex, Opposite Nishat Gardens, Srinagar, Jammu and Kashmir; Tel: +91 194 2462226; Website: Heritage
Shopping tips for Srinagar
In government emporiums and some older establishments in Srinagar, goods have price tags. Everywhere else, you'll need to haggle - expect at least a 25 percent discount from the first price quoted. Steer clear of touts, who will pressure you into making a purchase in order to get a commission. Also, when shopping for a shawl, ask to see the weaver's signature as a test of authenticity: it should be woven into a corner, in Urdu. Remember that a true pashmina should be able to slip through a ring.