Water, Wildlife, and Local Parks - Family-Friendly Attractions in Key Largo
Water, Wildlife, and Local Parks - Family-Friendly Attractions in Key Largo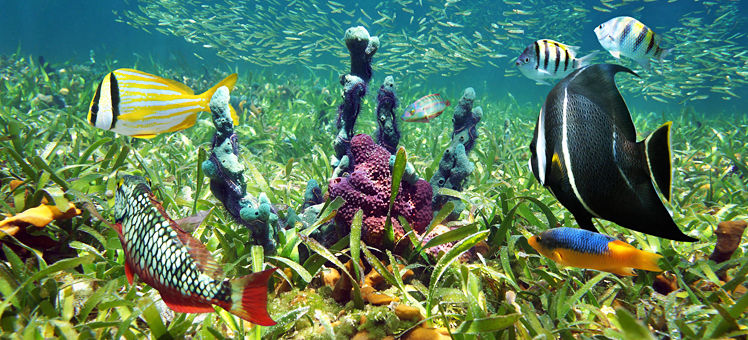 Key Largo offers kid-friendly adventures on land and water that even the youngest members of the family can take part in. You can embark on an educational water adventure at a state park or learn about local wildlife on an exotic nature expedition. Local parks have recreational amenities tailored to families, from playgrounds and picnic spots to sports fields and swim facilities for all ages.
Waterside adventures
All the family can head to John Pennekamp Coral Reef State Park for a glass-bottom boat tour to see many species of tropical fish among coral reefs. At Everglades National Park, a 10-minute drive north, you can take a leisurely kayak or canoe trip along Dusenberry Creek, filled with fish and, in winter, manatees. Children will love getting up close to dolphins at Dolphins Cove.
Dolphins Plus Bayside
Dolphins Plus Bayside gives children of all ages the chance to interact with dolphins, from petting them in waist-deep water to swimming with bottlenose dolphins. A separate oceanside location offers programs for older children.
101900 Overseas Highway, Key Largo 33037Tel: +1 305 451 4060
Dolphins Plus Bayside website
Exotic wildlife
There are plenty of ways for families to encounter and learn about the area's exotic wildlife, even if your children are not keen on the water. Families can board the Shark Valley Tram Tour for a naturalist-led expedition of habitats where alligators, water snakes, and herons dwell. For a closer look at local species, you can head to a bird center where friendly resident birds mingle with free-roaming wild birds in a tranquil natural setting.
Florida Keys Wild Bird Rehabilitation Center
A wooden boardwalk takes you along a stretch of peaceful wetlands, where you can visit rehabilitated and wild birds, including hawks, parrots, and owls. Highlights include feeding time at the pelican enclosure, and the sandy beach behind the property.
93600 Overseas Highway, Tavernier 33070. Tel: +1 307 733 5386
Florida Keys Wild Bird Rehabilitation Center website
Play and swim parks
The whole family can stretch their legs at a local park stocked with amenities for children. At Harry Harris Park and Beach, your little ones can have fun in the playground or splash in the shallow lagoon, safely protected from the ocean by a jetty. Key Largo Community Park has plenty of outdoor activities, including a playground, skate park, volleyball court, and 3 basketball courts. Later, you can all cool down at Jacobs Aquatic Center.
Jacobs Aquatic Center
This 3-pool complex features a water park with a sandy beach and oversized pirate ship where kids love to splash around and swoosh down the water slides. For older children and adults there's a high dive and 8-lane competition swimming pool.
320 Laguna Avenue, Key Largo 33037. Tel: +1 305 453 7946
Jacobs Aquatic Center website