Theme Parks, Zoos, and Tours in Family-Friendly Tampa
Theme Parks, Zoos, and Tours in Family-Friendly Tampa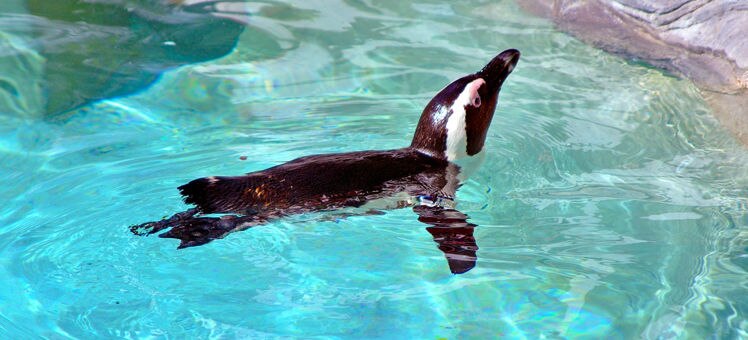 Tampa's carefree style and sunny climate make it an ideal destination for a stress-free family vacation. You can swim with dolphins, have a picnic in the park, and enjoy heart-pounding roller coaster rides with your kids.
Fresh air and nature
Tampa's enviable climate means that many of the best family activities take place outdoors. You can get up close and personal to all kinds of wildlife in world-class attractions like Busch Gardens and the Florida Aquarium - or simply enjoy a stroll and a picnic in one of the city's many parks.
Busch Gardens Tampa
Experience top-notch roller coasters and encounters with nature at this famous theme park. Busch Gardens features state-of-the-art habitats for over 12,000 animals, and a number of thrilling rides.
10165 N Malcolm McKinley Dr, Tampa 33612Tel: +1 888 800 5447
Busch Gardens Tampa website
Florida Aquarium
Popular activities at this huge facility include swimming with sharks, touching the penguins, and an adventure cruise with wild dolphins.
701 Channelside Dr, Tampa 33602. Tel: +1 813 273 4000
Florida Aquarium website
Watery fun in Tampa
When the Florida sun is beating down, what could be better than to throw on a bathing suit and run to Tampa's famous water park, Adventure Island? There are numerous ways to get soaked to the skin, from refreshing in a wave pool to sliding solo or with a friend down a steep and twisting flume.
Adventure Island
Race family members on your own enclosed tube, hop on a floating toboggan, or simply chill out in Paradise Lagoon. If you feel like perfecting your spikes, you can practice on a volleyball court.
10001 N Malcolm McKinley Dr, Tampa 33612. Tel: +1 888 800 5447
Adventure Island website
Sailing in Tampa
Life in Tampa revolves around water, so why not spend some time sailing around Tampa Bay? You can sit back on a comfortable catamaran while admiring skylines, islands, and sweeping views with your family and friends. If it's your lucky day, you might even get to see some bottlenose dolphins frolicking in their natural habitat.
Tampa Bay Sailing Tours
Tampa Bay Sailing Tours offers excursions on a 36-foot catamaran for up to 6 guests. You can choose from half-day sails, full-day sails, or even a sunset cruise for 2, if you are looking for some romance.
518 North Tampa Street #300, Tampa 33602. Tel: +1 813 532 9530
Tampa Bay Sailing Tours website
Tour Tampa on a Segway
Most tours in Tampa offer the chance to see the city's key attractions, but there is something both quirky and refreshing about whizzing around on a Segway with a cool breeze in your face. You'll have a tour guide to point out important landmarks and ensure you don't get lost.
Magic Carpet Glide
Take your kids (12 and over) to appreciate Tampa's urban and natural beauty, all while riding a Segway. Tour stops include Bayshore Boulevard, Harbour Island, and Tampa Convention Center.
Tel: +1 813 490 7241
Magic Carpet Glide website
Beaches near Tampa
One of the best things about Tampa is the easy access to superb beaches. If you're an outdoor enthusiast with a car, you can drive a little farther to find the calm waters and soft beaches of the Gulf of Mexico, where your young ones can build sandcastles while you unwind.
Sand Key Park
A 45-minute drive west from Tampa, this popular attraction comprises a park with picnic shelters and a white-sand beach. Be on the lookout for endangered sea turtles: they land here to lay eggs on the sand.
1060 Gulf Blvd, Clearwater 33767.
Sand Key Park website