Arts and Culture in Llandudno - A Guide to North Wales' Cultural Hub
Arts and Culture in Llandudno - A Guide to North Wales' Cultural Hub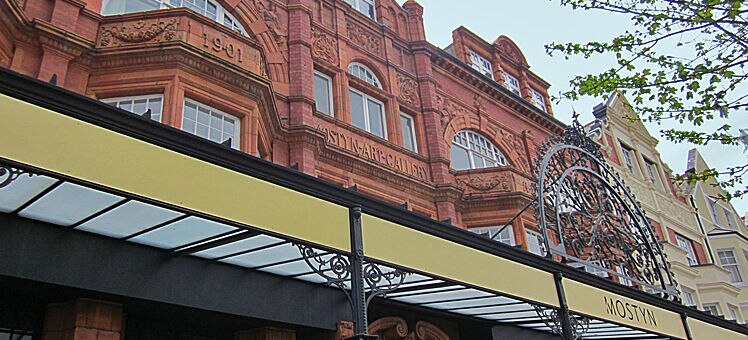 It's not all sea, sun, and sand in the seaside resort of Llandudno. The city and its near surroundings also have a rich history and a vibrant cultural scene. From ancient castles to contemporary art galleries and a busy calendar of performing arts and festivals, there's plenty of opportunities for exploring the city's arts and culture.
Historic museums, contemporary galleries
You can get a taste of both contemporary and historical Llandudno at the town's museums and art galleries. Through archaeological displays, Llandudno Museum offers an in-depth look at the history of the area, while the Home Front Experience brings World War II to life through exhibits and tableaux. MOSTYN gallery hosts rotating exhibitions of Welsh and international contemporary art.
Llandudno Museum
Llandudno Museum is home to a collection of artifacts that tell the story of the area from prehistoric times through present day. The museum also houses the founder's personal collection of paintings from around the world.
Chardon House, 17-19 Gloddaeth Street, Llandudno, Conwy LL30 2DDTel: +44 1492 876517
Llandudno Museum website
MOSTYN art gallery
MOSTYN is one of the leading galleries of contemporary art in Wales, exhibiting a wide range of work by both Welsh and international artists in its 6 galleries.
12 Vaughan Street, Llandudno LL30 1AB. Tel: +44 1492 879 201
MOSTYN art gallery website
Performing arts
If you enjoy the performing arts, you'll be pleased to find that Llandudno is home to 2 large theaters that both offer a diverse events calendar. Whether it's drama, musicals, opera, or pantomime, you will find a performance to suit your tastes at the 1,500-seat Venue Cymru. You can also check to see the movie listings at Theatr Colwyn, a 15-minute drive from Llandudno.
Venue Cymru
On the seafront, the large and modern Venue Cymru hosts a wide array of performances, from musicals and comedy to ballet and opera, as well as big-name popular singers and groups.
The Promenade, Llandudno, Conwy LL30 1BB. Tel: +44 1492 872000
Venue Cymru website
Theatr Colwyn
Housed in a grand art deco building, Theatr Colwyn has been showing movies since 1909 and is the oldest working theater in Wales.
Abergele Rd, Colwyn Bay, Conwy LL29 7RU. Tel: +44 1492 577888
Theatr Colwyn website
Historical and religious sites
A short drive from the beach you'll find some of the area's main sights, such as the ancient castle and city walls. When heading up to Great Orme Country Park, why not pause for a moment at St. Tudno's Church? Named after Llandudno's patron saint, this tranquil place of worship enjoys a scenic setting overlooking the sea.
Conwy Castle
The brooding and massive Conwy Castle sits on a windswept rocky outcrop 5 miles from Llandudno. Built in the 13th century, it is one of Britain's finest medieval fortifications, and today forms part of a UNESCO World Heritage Site.
Rose Hill Street, Conwy, Conwy LL32 8AY. Tel: +44 1492 592358
Conwy Castle website
A full festival calendar
Given Llandudno's popularity as an old-fashioned seaside resort, it's not surprising that nostalgia is strongly felt there. It sets the tone during the Victorian Extravaganza festival, attended by people in period dress, and at the Transport Festival, where many vintage cars are on display. A more modern side is on offer at Llandudno Jazz Festival, held for the first time in 2015.
Llandudno Victorian Extravaganza
Founded in 1986, the Llandudno Victorian Extravaganza celebrates the resort's Victorian heritage every May bank holiday, with street parades, live music, and fairground attractions.
Town centre, Llandudno. Tel: +44 7401 010122
Llandudno Victorian Extravaganza website
Llandudno Jazz Festival
Over 3 days, Llandudno Jazz Festival hosts dozens of Britain's most well-known jazz artists. Performances take place in several venues around the resort.
Bodafon Fields, Llandudno. Tel: +44 1492 872000
Llandudno Jazz Festival website