Nightlife and Entertainment in and Around Harrogate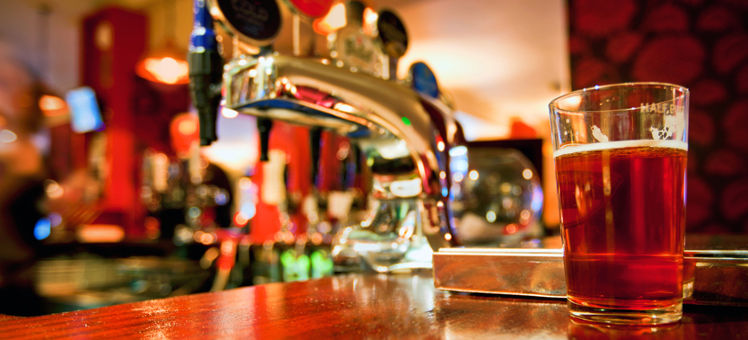 You'll find plenty do after dark in Harrogate. In the center of town, there are clubs, discos, cafés, and bars offering live jazz and rock. There are also several large cinemas showing the latest mainstream movies in Harrogate and Ripon, as well as a few smaller theaters and cinemas that show independent and arthouse films.
Downtown after dark
Harrogate's town center offers a wide variety of things to do after dark, to suit all budgets and age groups. If your taste runs to big clubs with DJs spinning the latest in dance music, you'll find them here. But you'll also find jazz and blues venues with a more laid-back vibe.
The Viper Rooms
It's big, it's loud, and it's very popular. Harrogate's premier nightclub and bar boasts resident DJs and special events and attracts a young and lively crowd.
Unit 1, Royal Baths, Parliament Street, Harrogate HG1 2WHTel: +44 1423 520567
The Viper Rooms website
The Harrogate Brasserie Hotel
The bar-restaurant of this boutique hotel hosts live jazz, blues, and soul music performances.
26-30 Cheltenham Parade, Harrogate HG1 1DB. Tel: +44 1423 505041
The Harrogate Brasserie Hotel website
Entertainment in Ripon
With the bright lights of Harrogate so close to Ripon, most local people head into the bigger town for a night on the tiles. You can follow in their footsteps, but if you're looking for something to do after dark in Ripon, you'll find live music in 1 or 2 local pubs, plus a cinema in the city center.
Curzon Cinema Ripon
This cinema shows an eclectic mix of mainstream releases, independent arthouse films, and live broadcasts from England's National Theatre and the New York Metropolitan Opera.
75 North Street, Ripon, Harrogate HG4 1DP. Tel: +44 330 500 1331
Curzon Cinema Ripon website
Nightlife in Knaresborough
Nightlife in Knaresborough is low-key with just a few pubs and bars offering live music, karaoke, and quiz nights. An independent local theater offers a wider range of entertainment. For more variety, head to nearby Harrogate, with its cinemas, cafés, and music bars.
The Frazer Theatre
Knaresborough's Frazer Theatre presents occasional drama, live music including classic rock, and stand-up comedy from local talent and visiting stars.
Park Crest, High Street, Knaresborough, Harrogate HG5 0EQ. Tel: +44 1423 866658
The Frazer Theatre website
The Market Tavern
This traditional tavern hosts live rock and folk music at weekends as well as occasional karaoke nights, when you can join locals showing off their vocal talents.
12 Castlegate, Knaresborough, Harrogate HG5 8AR. Tel: +44 1423 868553
The Market Tavern website
Lively Leeds
It takes less than 30 minutes to travel to Harrogate's bigger neighbor for a great night out. Many locals do just that. The Leeds entertainment scene has it all. Along Call Lane and around Millennium Square, in the city center, you'll find big dance venues such as the O2 Academy Leeds, music bars like Mojo, lively pubs, cinemas, and concert halls that play host to some of the biggest names in classical, rock, and pop.
O2 Academy Leeds
With room for almost 3,000 guests in its main auditorium, plus its "Underground" club space, O2 Academy Leeds is one the city's liveliest music venues.
55 Cookridge Street, Leeds LS2 3AW. Tel: +44 113 389 1555
O2 Academy Leeds website