From Catch of the Day to Key Lime Pie - Where to Eat in Key Largo
From Catch of the Day to Key Lime Pie - Where to Eat in Key Largo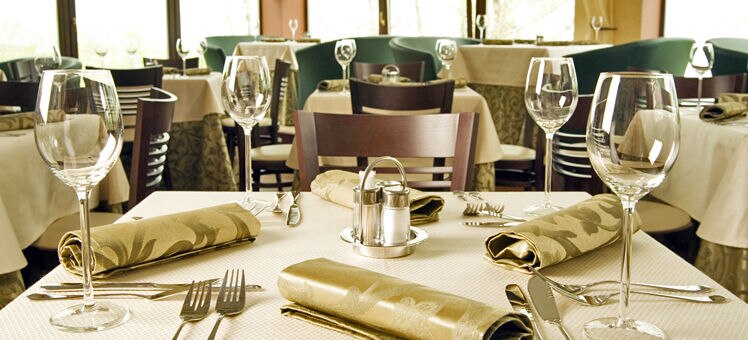 If you like seafood, you are in for a treat in Key Largo. Freshly caught fish, lobster, crab, and conch dominate most menus here. Geography also influences cooking styles, with nods to nearby Cuba and the rest of the Caribbean - in Bahamian-style conch salads, for example. Dining out is also often a lively affair in the Keys, with many restaurants hosting regular live music.
Typical dishes
Conch fritters - deep-fried sea snails - are a staple of any Florida Keys menu, usually served with a spicy dipping sauce. Few people visit the Keys without trying Key lime pie for dessert.
Central Key Largo: Overseas Highway
The Overseas Highway - the final leg of U.S. Route 1 - connects Miami on the mainland with the Florida Keys, all the way to Key West. You'll find many restaurants along the stretch that runs through Key Largo. Brightly decorated Mrs. Mac's Kitchen serves hearty breakfast fare, including lobster and grits and egg plates, as well as a seafood- and steak-focused lunch and dinner menu. Seafood also features prominently on the menu at the nearby Fish House. The restaurant has its own fish market, offering fish caught outside the door, and smokes its own fish on the premises.
Central Key Largo: On the Waterfront
Watching the sunset over the water is the perfect way to end a day in the Keys. In Key Largo, you have several options for enjoying a sunset backdrop with your dinner. Bayside Grille offers panoramic Florida Bay views as well as freshly caught seafood and tropical cocktails. Bayside Grill's bar features live music Mondays through Saturdays and happy hour specials. Sunsets are equally spectacular when viewed from Sundowners' glass-walled dining room or covered deck. The menu here includes seafood paella with alligator sausage and Portuguese pan roast with chorizo, clams, and pulled pork.
North Key Largo
On the water on Card Sound Road, the friendly, roadhouse-style Alabama Jack's attracts many bikers headed between the Florida Keys and the mainland. It even has bike-only parking out front. The restaurant is set on 2 floating barges, close to lush mangroves where you can spot tropical birds and maybe even a crocodile. Crab cakes, steamed shrimp, and conch fritters are popular menu choices here. If you can't make up your mind, you can order a seafood sampler to share. Be sure to leave room for homemade Key lime pie for dessert.
Tavernier
In Tavernier, toward the south of Key Largo, Craig's Restaurant is a local favorite. Seafood and sandwiches are the specialties here - particularly "Craig's World Famous Fried Super Fish Sandwich," with dolphin or catfish on grilled whole wheat bread. In case animal lovers are worried, note that "dolphin" means mahi-mahi in Florida. For a taste of authentic Cuba, you can visit Tavernier's Sunrise Cuban Café and Market. Sunrise is noted for its strong and sweet Cuban-style coffee, a great morning pick-up. Later in the day, you can choose between the buffet and á la carte meals.