Where to Eat In and Around Alibaug - Seafood, Buffets, and Bakeries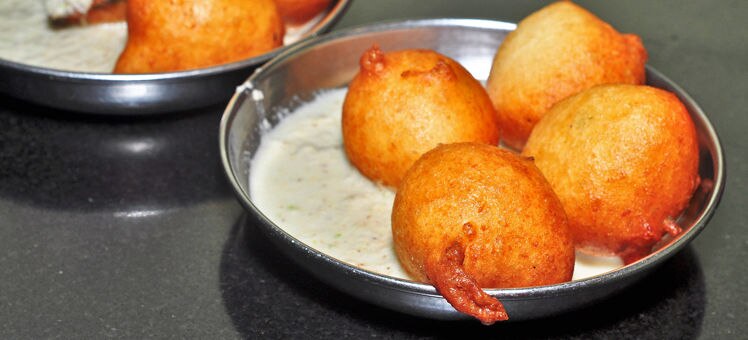 Alibaug faces the Arabian Sea, so you won't be surprised at the predominance of fish on local restaurant menus. The region's 2 most common cuisines are Malvani, the diet of the Konkan people of Maharashtra, and Gomantak, which is closely related to Goan cuisine. Both are renowned for dishes rich in coconut and spices.
Typical dishes
Traditional meals consist of mountains of rice, or wafer-thin breads known as bakris, paired with coconut-infused fish curry. Meals end with sol kadhi, a digestive drink made with kokum fruit, coconut, and spices.
Around Alibaug Beach
Beyond Alibaug Beach is a busy township that's packed with popular restaurants. Sanman, on Israel Lane, is Alibaug's most famed eatery. Diners order up fish thalis - big plates of rice accompanied by a fish curry that balances the sweetness of coconut milk with the bite of chilies. Shallow-fried slices of fish and tender prawns dressed up in spices form the heart of this substantial dish. For something lighter, stop by Mayur Bakery on Tilak Road to stock up on local favorites like khari, a flaky, layered biscuit, or savory snacks like the spiral-shaped chaklis.
Sanman, Israel Lane, Alibaug, Maharashtra 402201; Tel: +91 2141 222314

Mayur Bakery, Tilak Road, Alibaug, Maharashtra 402201; Tel: +91 2141 224189
Cafés and fine dining around Alibaug-Rewas Road
Dining options around busy Alibaug-Rewas Road are more upscale and cater to global tastes. There's Bohemyan Blue Garden Café, where you can sit on colorful cushions beneath curtained gazebos to enjoy a healthy meal. The creamy pastas, hummus platters, and garden-fresh salads sprinkled with sesame seeds have many takers. Farther south, the upscale Radisson Blu's all-day restaurant, Aparanta, serves grand buffets. Crowd-pleasers include a delicately spiced mushroom and garlic soup, risottos drizzled with herbs, and a dessert counter stacked with elaborate chocolate creations.
Bohemyan Blue Garden Café, Alibaug-Rewas Main Road, Alibaug, Maharashtra 402201; Tel: +91 98234 81829; Website: Bohemyan Blue Garden Café

Radisson Blu Resort & Spa, Gondhalpada, Alibaug, Maharashtra 402209; Tel: + 91 2141 302400; Website: Radisson Blu Resort & Spa
By Murud beach
If you are visiting the beaches at Murud, a pit stop at Patil's Inn is a must-do. The shack offers beach views and serves up the catch of the day. Try the big orange crabs - they come drenched in spicy gravy and go well with a platter of rice. Close by, those in the know gather at New Sea Rock to watch the sun set over Murud-Janjira Fort, while sipping sweet, milky tea and munching on deep-fried snacks.