Travel Tips for Santa Fe - How to Make the Most of Your Visit
Travel Tips for Santa Fe - How to Make the Most of Your Visit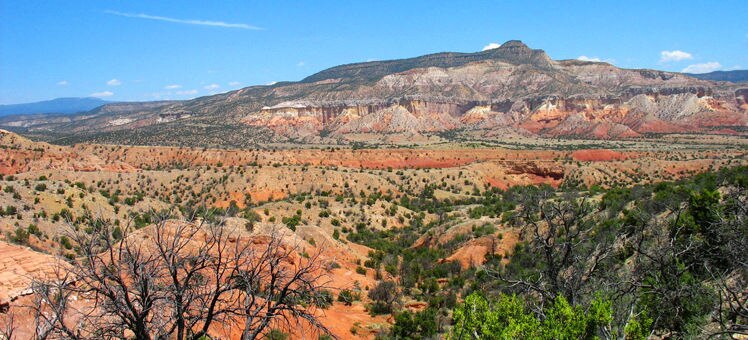 A top destination for art lovers, Santa Fe boasts many art museums and more than 200 art galleries. Its Native American handicrafts, distinctive pueblo architecture, and excellent Southwestern cuisine add to its attractions. The majestic Sangre de Cristo mountains form a stunning backdrop. Summers are the busiest time, so make your reservations well in advance.
Best time to travel
The sun shines in Santa Fe almost every day year round. Summer sees the most visitors, thanks to the inviting climate; temperatures can reach the low 90s, but normally drop to the 50s at night, and afternoon showers are common. Snowfall starts in November and can continue up to April. To be sure of plenty of snow for skiing and snowboarding, plan to go between December and March.
Not to miss
Visit the art and history museums to learn about Santa Fe's past and art scene. A visit to one of the native pueblos a few miles from town should be part of any Santa Fe experience. To sample the wide range of contemporary art on offer, don't miss browsing the art galleries along Canyon Road. Enjoy a tasty Southwestern lunch or dinner alfresco, and indulge in one of Santa Fe's holistic spas. Even if you're not a big shopper, you can't miss the silver and turquoise jewelry sold all over town, especially in stores and stands around the Plaza.
Getting around
Santa Fe Municipal Airport (SAF) is very small, and is served by only 1 commercial airline. Most people fly to Albuquerque International Sunport (ABQ) and rent a car for the approximately 1-hour drive to Santa Fe. At Albuquerque's airport, there are also shuttle services that will drop and pick you up at your hotel in Santa Fe. Amtrak stops at Lamy, about 19 miles from Santa Fe. Once in Santa Fe, the downtown area is best explored on foot. You will need a car, taxi, or bus ride to get to Museum Hill, though.
Cuisine
Santa Fe is very strong on regional fare with endless variations around traditional Native American, Mexican, and Southwest dishes. But you'll also find culinary options that include elements of Spanish, American, Latin American, Italian, and Asian cuisines. The widest choice of eateries lies within a few blocks of the Plaza. The atmosphere in all venues is very casual.
Customs and etiquette
Santa Fe is an artists' and tourists' town, which gives it a very relaxed and friendly vibe. During the summer, the standard clothing for hot places - shorts, short skirts, and summer dresses - is the norm. Be aware though, that churches will generally not allow bare shoulders, midriffs, or skimpy shorts. Casual attire is fine for dinner, even at the higher-end restaurants. The expected tipping is the typical 10 to 20 percent.
Fast facts
Population: 70000

Spoken languages: English, some Spanish

Electrical: 110 volts, 60 Hz, plug type A, B

Phone calling code: +1 505

Emergency number: 911