Top Travel Tips - Getting the Most from Your Visit to Fremantle
Top Travel Tips - Getting the Most from Your Visit to Fremantle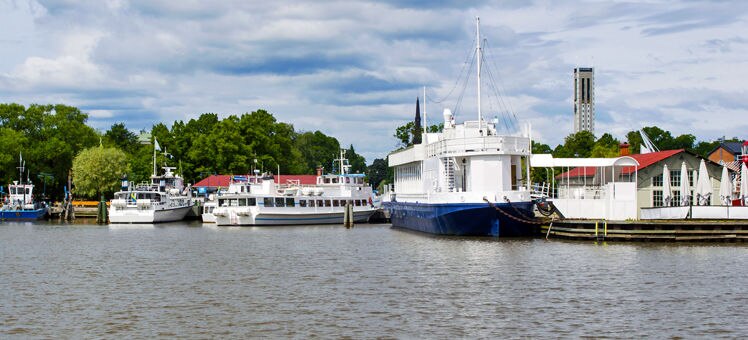 Despite being engulfed by the growing metropolis of Perth, Fremantle has an identity all its own. The port city was founded in 1829, placing it among Western Australia's oldest European settlements. Today's "Freo" is a multicultural city, a vibrant blend of heritage architecture and trendy cafés, shops, and bars. It's also close to several other major attractions, including Rottnest Island.
Best time to travel
Fremantle's Mediterranean climate makes it ideal for year-round visits. Summers (December to February) are hot and dry, but sea breezes - known as the "Fremantle Doctor" - temper the intense heat felt further inland. Winters are mild and wet, but even in June and July you can experience warm sunshine and clear skies. The busiest period is in December and January during school vacation, when families flock to the beaches.
Not to miss
Fremantle has over 150 buildings listed as being of historical interest. You shouldn't miss the chance to explore Fremantle Prison, the most intact structure from early European settlement in Western Australia. Charting the region's earliest encounters with Dutch explorers, the Shipwreck Galleries has some of the world's finest displays of maritime archaeology. Further afield, Rottnest Island, home of cute quokka marsupials, is a 30-minute boat ride offshore. From September to December you can also join a whale-watching cruise, as up to 35,000 humpbacks swim past Fremantle, on their way to Antarctic feeding grounds.
Getting around
The gateway to Western Australia is Perth Airport (PER), 30 km east of central Fremantle. Perth Airport Connect operates shuttle bus services from the airport to central Perth. From there, there are frequent bus and train services to Fremantle, taking around 40 minutes. You can also make the 75-minute journey to Perth along the Swan River, on ferries operated by Captain Cook Cruises. Central Fremantle is compact and easily walkable, but you can also hop aboard free CAT shuttle buses. These operate on 2 routes around the center.
Cuisine
With its coastal location, and status as a major fishing port, it's no surprise that Fremantle's culinary highlights come in the form of seafood. It's prepared in myriad ways, from simple grilling to sophisticated fusion variations. Local favorites include blue swimmer crabs, known as "blueys." Other tasty fish caught in the local waters are dhufish and baldchin groper. Fremantle octopus is a succulent treat, while barramundi and scallops are popular throughout Australia. For the best seafood places, try the waterfront restaurants around Fishing Boat Harbour.
Customs and etiquette
Most Australians are down-to-earth and informal. Bring a sense of humor and you'll receive a warm welcome. Families with kids are welcomed almost everywhere. The dress code is normally casual, though some restaurants insist on proper footwear rather than "thongs" (flip-flops). Australian English, or "Strine," is littered with local slang that may be unfamiliar. Tipping is not mandatory in Australia, although rounding up the bill by 10 to 15 percent is customary in restaurants. Australia has extremely strict tobacco laws. Smoking is banned in restaurants and bars, as well as most public places, including many outdoor areas.
Fast facts
Population: 27,000 (2011)

Spoken languages: English

Electrical: 230 volts, 50 Hz, plug type I

Phone calling code: +61 8

Emergency number: 000; 112 on cell phone