Travel Tips for a Relaxed Noosa Vacation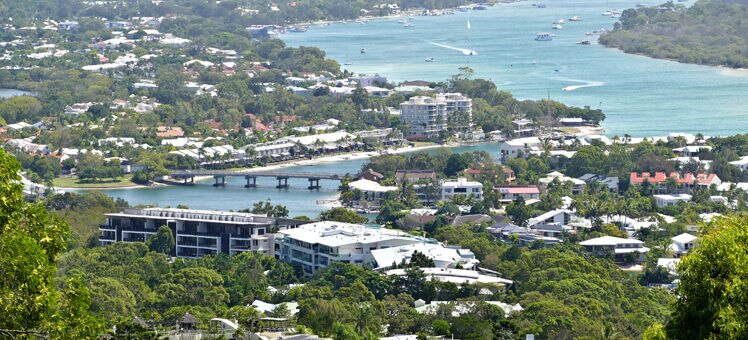 The town of Noosa Heads in Queensland, often shortened to simply "Noosa" and the hub of the Noosa region, offers the perfect way to enjoy the Australian lifestyle. You'll find a delightful balance of pristine beaches and lush bushland, plus a thriving restaurant and shopping scene. Noosa's moderate climate is one of its biggest draws - sitting between 19 and 25 degrees C (66 to 77 F) all year.
Best time to travel
Although good weather is guaranteed most of the year, peak season in Noosa coincides with the Australian summer and school holiday period of December and January. Easter can also be a busy time. You are likely to find the cheapest accommodation rates, and fewer crowds, from May to September.
Not to miss
Noosa's unspoiled beaches make it a premier destination for those seeking surf and sparkling white sand. A visit to the Noosa National Park and the local hinterland are also essential for nature lovers. The busy Hastings Street strip is a hugely popular spot for shopping and eating. Watching the sunset on Noosa River is also an unforgettable experience. Noosa offers a wide range of outdoor leisure activities, from golf, to fishing, to day trips to outlying islands.
Getting around
Noosa is a convenient 30-minute drive from the Sunshine Coast Airport (MCY), which hosts flights from across the country, as well as New Zealand. At a 90-minute drive north of Noosa, Brisbane Airport (BCN), is the international gateway for the region. A range of transfers are available from both airports, including rental cars, taxis, and buses - and many hotels offer shuttle services to their door. Public buses can help you get around Noosa Heads, though driving remains the best option for those wishing to explore the surrounding areas.
Cuisine
Australian cuisine is a hotchpotch of culinary influences using local ingredients – and in Noosa you'll find a wide selection of international flavors, from Mediterranean to Asian. Thai food and sushi are particular favorites, while seared barramundi and grilled prawns are staples in smart dining establishments, Australians love a hearty breakfast - and you'll find many seaside cafés serving gourmet eggs as the sun rises.
Customs and etiquette
Noosa is renowned for its open and relaxed atmosphere, with general manners accounting for social etiquette. The town's status as a popular tourist destination means it is accustomed to welcoming visitors from around the world. Like most Australian destinations, smart, casual clothing is the norm, though some pubs may insist on proper footwear and long trousers.
Fast facts
Population: 4000

Spoken languages: English

Electrical: 230 volts, 50 Hz, plug type I

Phone calling code: +61 7

Emergency number: 000; 112 on cell phone
Discover
Find your perfect holiday in Noosa Heads
From 100 hotels.