Nightlife in Barcelona - From Bar Hopping to Jazz Bands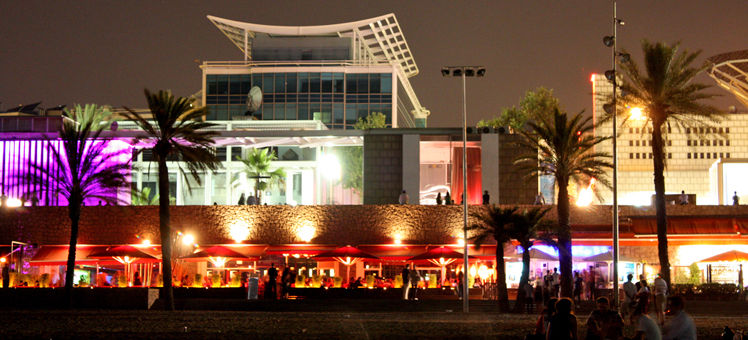 What starts as a quiet night out in Barcelona often ends in catching the first morning train back to your hotel. It's best to be spontaneous. Informal bar hopping is the most popular nocturnal pastime here, especially in the Old Town. The Eixample district is more destination-driven, and the place for wearing your party best.
Barcelona's bar culture
It is said that Barcelona has more bars per head than any other city. True or not, they certainly cover every taste in decor, vibe, and alcoholic beverage. Fashionable places with specialist "mixologists" are all the rage. "Bars musicals," where the barman doubles as the DJ, are louder places to dance with a caña (glass of beer) in hand. Many hotels open their rooftops in the summer, so you can listen to intimate live music under the night sky.
Ocaña
In the Plaça Reial, the epicenter of the Old Town's bar scene, this eclectic nightspot offers live music, a club, and cocktails in a decor of decadent, faded glory.
Plaça Reial 13-15, Barcelona 08002. Tel: +34 936 76 48 14
Ocaña website
Dry Martini
This uptown stalwart is for classic cocktails expertly mixed by middle-aged gentlemen wearing white jackets. It attracts an older, but no less fun-loving, crowd.
Carrer Aribau 162-166, Barcelona 08036. Tel: +34 932 17 50 80
Dry Martini website
Live music in Barcelona
Bars in the Old Town often stage jazz and indie music gigs before the post-dinner crowds roll in. Flamenco is harder to find and generally restricted to tablaos like El Cordobés on La Rambla and Tablao de Carmen in Poble Espanyol. Many venues, such as Bikini and Jamboree, offer live funk and rock music before morphing into mega-clubs at midnight. Free publications like "BCN Més" will help you find out what's going on.
Sala Apolo
This fin de siècle dance hall stages live rock, funk, and indie concerts most nights of the week. After the show's over, Sala Apolo becomes an open-till-dawn dance club.
Carrer Nou de la Rambla 113, Barcelona 08004. Tel: +34 934 41 40 01
Sala Apolo website
Harlem Jazz Club
This veteran of Barcelona's live music scene offers nightly gigs, from jazz to folk to reggae.
Carrer de Comtessa de Sobradiel 8, Barcelona 08002. Tel: +34 933 10 07 55
Harlem Jazz Club website
Hitting the dance floor in Barcelona
It's 3 AM and you think there's nowhere left to go? Think again, for this is when the city's dance clubs are just starting to shake. Hop to the clubs in Port Olímpic, where you'll share the floor with bright young things dancing to techno pop, or Sala Razzmatazz in Poblenou, which is more rock-focused.
Danzatoria
This megaclub in the Port Olímpic attracts hoards of young partygoers for its happy house music and opportunity to frolic on the sand at dawn.
Carrer Ramón Trias Fargas 2, Barcelona 08005. Tel: +34 932 240 740
Danzatoria website