Hua Hin Travel Guide - Your destination overview of Hua Hin, Thailand
Hua Hin Travel Guide - Your destination overview of Hua Hin, Thailand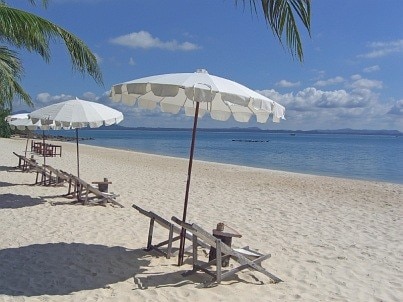 Hot on the heels of Phuket and Samui, this one-time peaceful fishing village has seen much development over recent years, with bars and restaurants replacing the fishing fleets on the piers and hotels and resorts popping up throughout the town.
However, despite its rapid growth, Hua Hin retains much of its traditional charm which draws people back year after year. Hua Hin boasts over three miles of sandy beaches with gentle surf, which makes swimming possible all year round.

Most people arrive for the sun, sea and sand; however, another draw card is the fantastic array of fresh seafood on offer and the abundance of local restaurants lining the streets. Eating is a national hobby in Thailand and this beach resort makes sure no one goes hungry. With restaurants serving up cuisine from all over the world, every visitor is simply spoiled for choice.

As well as the beautiful beach, abundant restaurants and sunshine, Hua Hin also boasts a wealth of attractions away from the sea. There are markets, temples, fishing villages, spas and beautiful countryside to take advantage of.


Central Hua Hin
Without doubt, the central part of the resort is the liveliest and most developed. You will find the largest array of hotels and restaurants as well as bars, shops, spas, markets, beach activities and water sports here. This is the place to stay if you like to be in the center of everything.
The suburbs
The suburbs are an excellent option for anyone who wants to enjoy the sights and sounds of Hua Hin, but wants to be able to escape at night. There are a number of restaurants (mainly Thai) and a few bars. It is much more peaceful than the center of town, yet everything you need is only a few minutes away.


Khao Takiab
This small, yet developing coastal region is just seven kilometers away from the center of town. It is becoming a holiday destination in its own right as it offers a selection of beaches, accommodation, restaurants, shops and bars. Much quieter than Hua Hin, it is perfect for those wanting to get away from it all.


Cha-Am
This region is approximately 20km north of central Hua Hin and is very quiet. There is a small selection of hotels and a few restaurants, many of which are local. The beach is clean and peaceful and while there is not the range of activities available as in Hua Hin, this is the main attraction. It is ideal for those looking to hire a deckchair on the beach and simply relax.


Pranburi
Pranburi boasts a stunning beach which is overlooked by imposing mountains and tertiary jungle. It is located along the coast from Hua Hin and the drive here takes visitors past a number of small and beautiful bays, beaches and national parks.
Discover
Find your perfect holiday in Hua Hin
From 1210 hotels.