Perth Shopping Guide - Find where and what to shop and buy
Perth Shopping Guide - Find where and what to shop and buy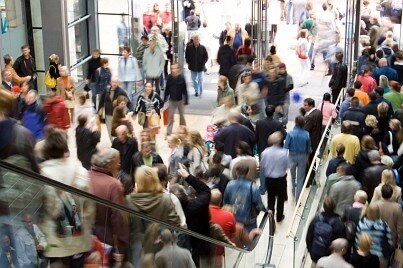 Perth offers good shopping options, although nothing like the extent of Sydney or Melbourne. The upside is that most of it is contained in an easy to access area of downtown where there are pedestrianised arcades and walkways and good scope for eating.
While the best malls are in downtown, the outlying suburbs, in particular those to the north, also have decent shopping complexes. Good buys in Perth are Perth Mint gold, Argyle diamonds, and Broome pearls, while local Aussie designer gear, such as Rip Curl, is also worthwhile.

Be aware that shopping hours in Perth are quite tight, with stores closing fairly early in the city center. Those in the trendy Northbridge area and northern and western suburbs will often open later and have better deals.


Downtown Perth
The area between the river and the main rail station in downtown Perth is where it's at regards the shopping. There are some delightful pedestrianised areas here, around Hay and Murray streets, and the big malls are linked together by walkways and arcades. Carillon City is one of them.


King Street
King Street runs north-south past Murray Street, Hay Street and St George's Terrace and contains upmarket stores like Gucci and Louis Vuitton. There are many boutiques and coffee shops here, as well as chain stores and food courts.


Northbridge
Northbridge is the backpacker area of Perth and has cheaper and more alternative shopping. It starts across the rail tracks to the north of downtown and the best of it is along the main William Street, which runs north for a couple of miles before hitting Vincent Street. There are some great fashion stores and galleries along here as well as a glut of travel agencies.


Harbour Town
Budget shoppers tend to head for Harbour Town, which is just west of the city center on Wellington Street. It has many electronics stores and has good deals after the summer season (around September) and in the New Year. Get here by train along the Fremantle Line to City West.
Fremantle
Fremantle is known for its markets and small shops, with the best of them situated along South Terrace, where the bulk of the terrace cafés and bars are at. It's a fun place to shop, mostly devoid of large roads in the center and featuring a good range of arty shops.


Perth shopping tips
The city center has late night shopping (to 21:00) on a Friday and extended opening hours over Christmas. Prices listed include the 10 percent GST tax. Those looking for high-end produce should head for King Street and the malls of Murray and Hay streets, while Northbridge and Harbour Town, West Perth, have good deals.

Find more information about Perth and hotels in the area:
Perth hotels | Australia hotels