Chennai Sightseeing Guide - Visit notable attractions and landmarks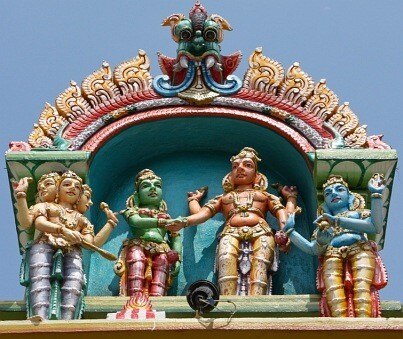 Aside from an exhaustive list of religious sites, Chennai's tourist appeal is rather limited. Most of the city's colonial buildings have been converted into offices, and the traditional Tamil territories of Triplicane and Mylapore are overpopulated and somewhat intimidating for visitors.
The city's commercial ambition has overshadowed potential for tourism in the past decade, although there is a growing bar and restaurant scene. Chennai's main entertainment outlet is its thriving movie industry. The Tamil film industry, otherwise known as Kollywood, has launched the careers of many national movie stars. The local beaches are also popular hangouts, and provide a welcome escape during the sultry summer days.

The city's main attractions include Birla Planetarium, which is the country's most modern planetarium. Also, Fort St George, which was built in 1653 and comprises of India's oldest Anglican church and a museum. St Thomas Basilica and St Thomas Mount are important sights for Christians, as this is believed to be the spot where one of Jesus' apostles died.

Kapaleeswarar Temple is one of the oldest temples in the city, first established in the 8th century. The present-day structure dates back to the 1600s and is notable for its impressive entrance gate.


Birla Planetarium
Built in memory of the highly respected industrialist and visionary of the same name, this development is India's most modern planetarium. Periyar Science and Technology Museum is connected to the planetarium, and has some interesting displays for science buffs. Visitors can take a bus to Kottupuram Bus Station, from where the planetarium is two kilometers away.


Fort St George
As well as housing the secretariat and parliament of Tamil Nadu, Fort St George also houses a museum and the country's oldest Anglican church. Exhibitions in the museum showcase items dating back to the period of CAIO domination.


Kapaleeswarar Temple
This well-known temple has a grand entrance gate which soars 37m tall and features intricate detail. The city's oldest temple plays an important role during the Thaipusam Festival in January each year. Kapaleeswarar Temple is situated in Mylapore and is easily reached by bus.


St Thomas Basilica/St Thomas Mount
There is a popular myth that one of Jesus' apostles is buried under this church. He is believed to have died on the nearby hill, which offers a good view over the surrounding area. The hillock is located in Guindy, close to the airport and can be reached by bus destined for Porur. Butt Road is the closest stop to the site.


Vandalur Zoo
This massive zoo houses a wide range of animals including many endangered species. The site is located around 17km from the center of Chennai so it is best to travel by taxi.
Discover
Find your perfect holiday in Chennai
From 930 hotels.